Museé Bourdelle by Contributor Margo Waite for The Weekend in Paris
The City of Paris owns 14 museums (les Musées de la Ville de Paris) ranging from the Catacombes de Paris to the lesser known, but important Musée Bourdelle. One wonderful thing about these Paris museums is that admission is free AND they are generally open every day from 10 to 6 (except for Monday and holidays).   There is, you should know, a surcharge if you wish to see the temporary expositions.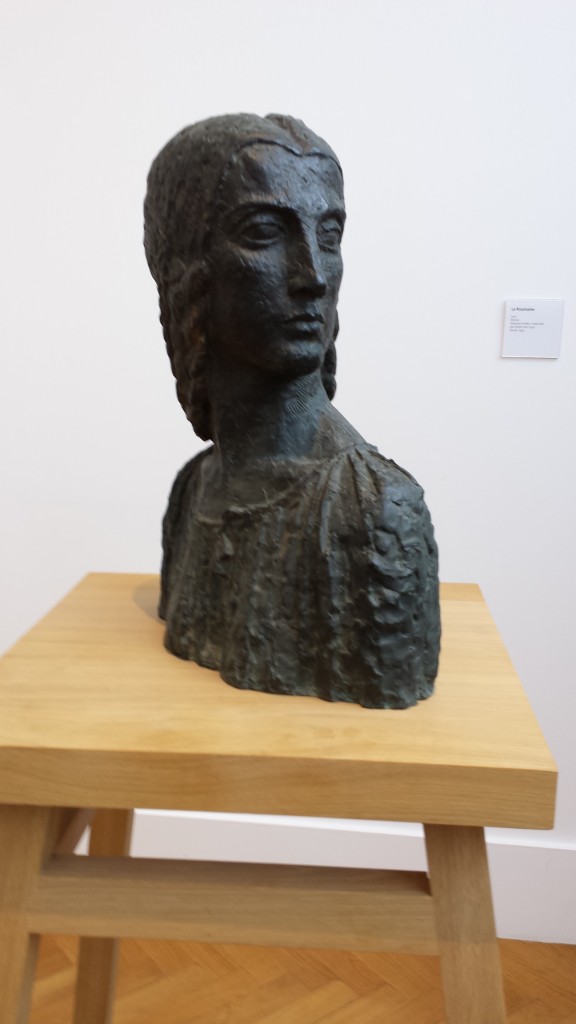 My husband Rob worked recently with Peter Bourdelle, grandson of sculptor and artist Antoine Bourdelle, which is how we learned about the Musée Bourdelle, a city of Paris museum.  How could we have missed this incredible museum which ranks 98th on Trip Advisor?  The size and scope of its collection in the great hall, gardens, studio and apartment where Bourdelle worked and lived is breathtaking.
Early in his career he was an apprentice to Rodin.  As a teacher himself, his students were–among many other–Henri Matisse and Alberto Giacometti.  The great hall, built in 1961 to mark the 100th anniversary of Bourdelle's birth, houses his enormous plaster casts.  There is a contemporary wing completed in 1992 by architect Christian de Potrzamparc which, when we visited last month, held an intimate temporary exhibit of personal memorabilia and photographs of Bourdelle's family life.  The architecture that houses Bourdelle's work is also of great interest as you pass thorough the various exhibit spaces, and it is never overshadowed by the massive sculpture.  Allow plenty of time here.  There is a lot to experience and enjoy.
---
Location
18, rue Antoine Bourdelle
15th arrondissement
Metro: Montparnasse Bienvenue
---
All photos are the property of Margo Waite. Must obtain permission before use.