How to deal with the crowded Louvre
The most hunted woman in the world by the paparazzi was not Princess Diana, it's actually Mona Lisa and she resides in the crowded Louvre.Mona is stalked daily by the world's amateur paparazzi. Young, old, foreign and local French novices practically knock one another over to capture a better angle in the impossible pursuit to gain an unobstructed view of the world's most famous gal during the summer months. Her look of indifference says she could care less, but we all know she must hate every minute of dealing with the Louvre when crowded. I know how she feels…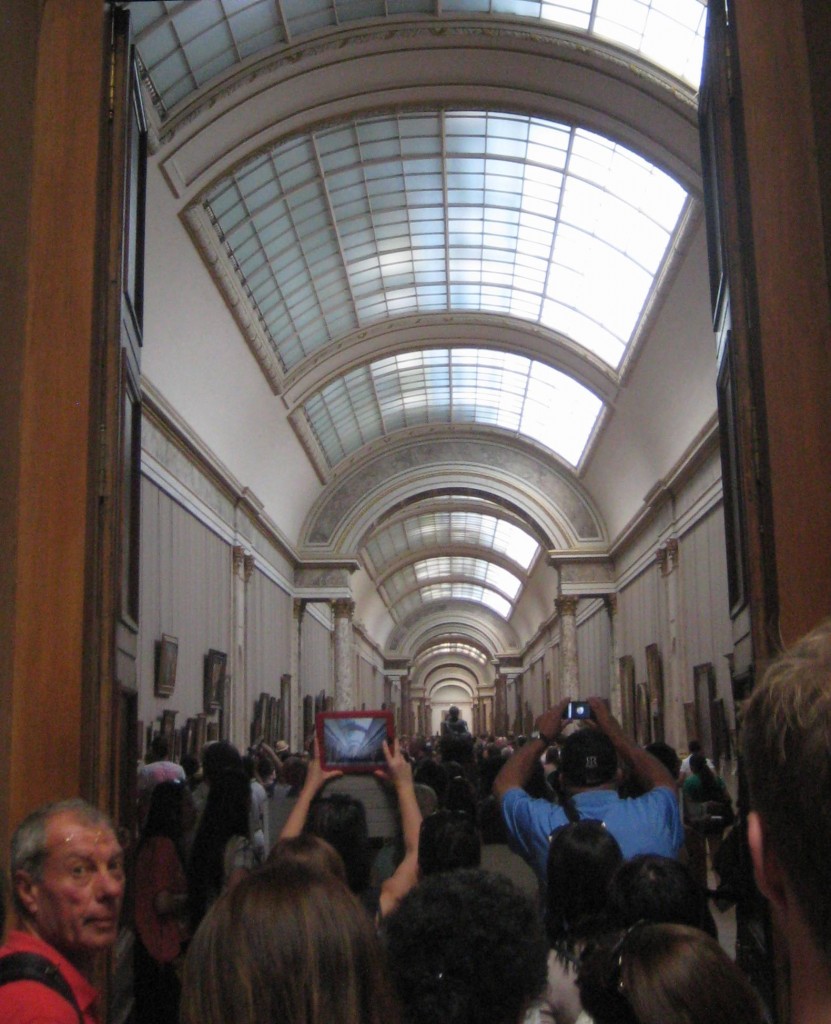 Like most people, I abhor crowds. Part of the reason I prefer Paris in the fall or winter is because I can nip in and out of museums, shops and cafés at will. Summer in Paris is indeed, incredible, however there is a price to pay. A crowded Louvre is one of the drawbacks of traveling to Paris during at this time of year, but fret not, there are ways of handling heated crowds without losing your cool.
What's my solution? First, realize that there's no avoiding them. Second, lower your expectations of being able to take a personalized photo of you and Mona or Venus.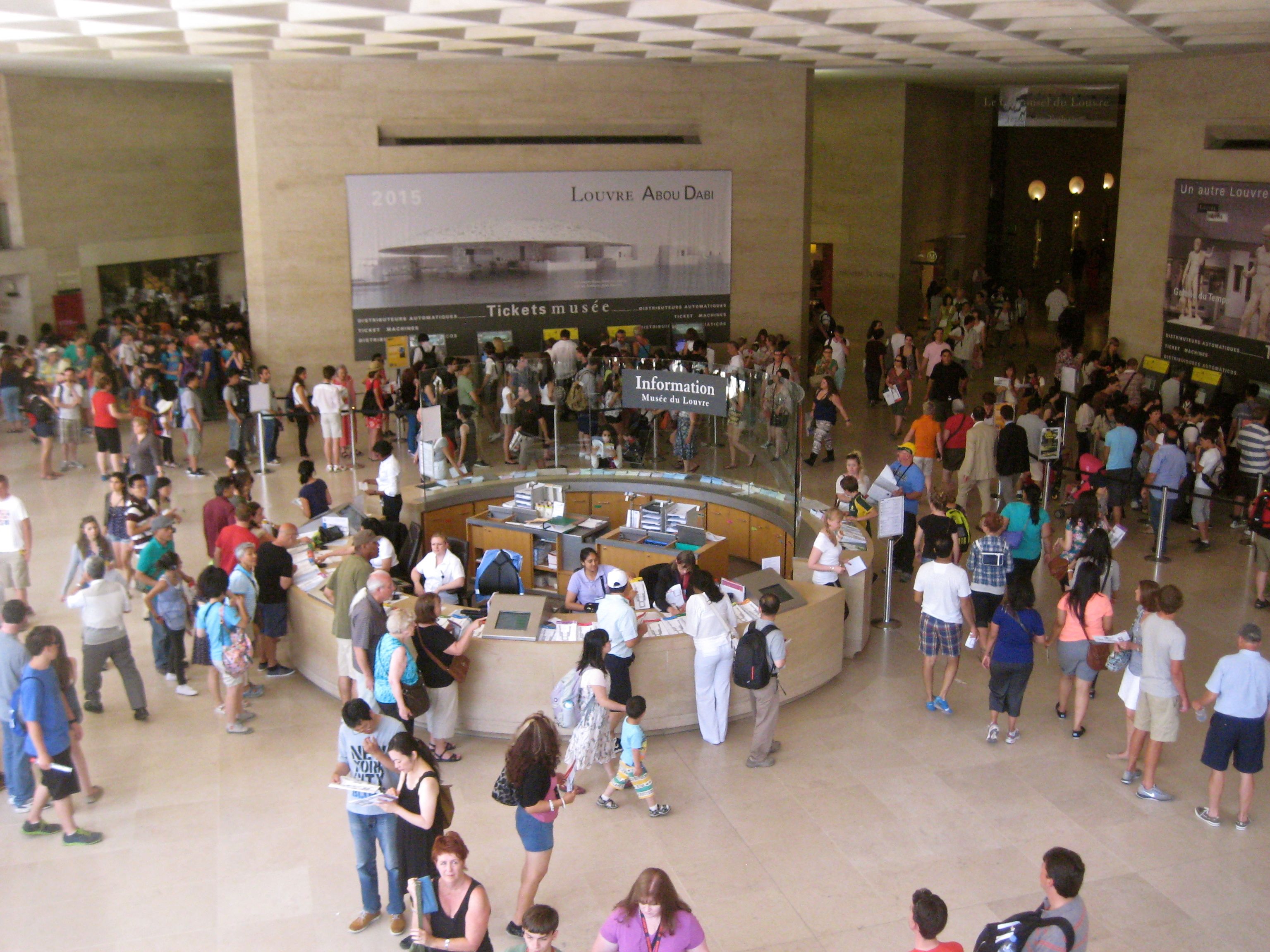 Third, do your homework and purchase tickets ahead of time online or better yet, sign up for a Skip the Line Tour such as the one by Fat Tire.  It will save you loads of time queuing up to gain access to the museum. The crowds will still plague you once inside, but at least you arrive inside without having already spent an hour or more waiting for tickets and access to the individual wings.
Lastly, bring your sense of humor and work around the crowds to take some amusing shots that will bring more smiles to your face than a straight solo shot of Mona's famous mug. See if you can touch the top of the pyramid by standing on one of the many concrete blocks by the curb. It might take a few snaps before you get it right, but trust me, you will be smiling the whole time.
Forget the notion of having Mona Lisa all to yourself, don't sweat it. Be patient and click away until you can get the best shot. Notice I said the best shot and not the perfect shot. That's not going to happen so get over it and learn to laugh at yourself. My sisters-in-law were great sports when I tried to get their faces in for a shot at the old gal Mona. They smiled as long as they could stand it and then we called it a day. Reviewing the photos made us all have a good belly laugh and now we think that seeing these imperfect pics make for better memories than the usual boring ones.
My Motto: Keep Calm and Louvre On!
---
Location
All photos property of The Weekend In Paris. Must obtain permission before use.