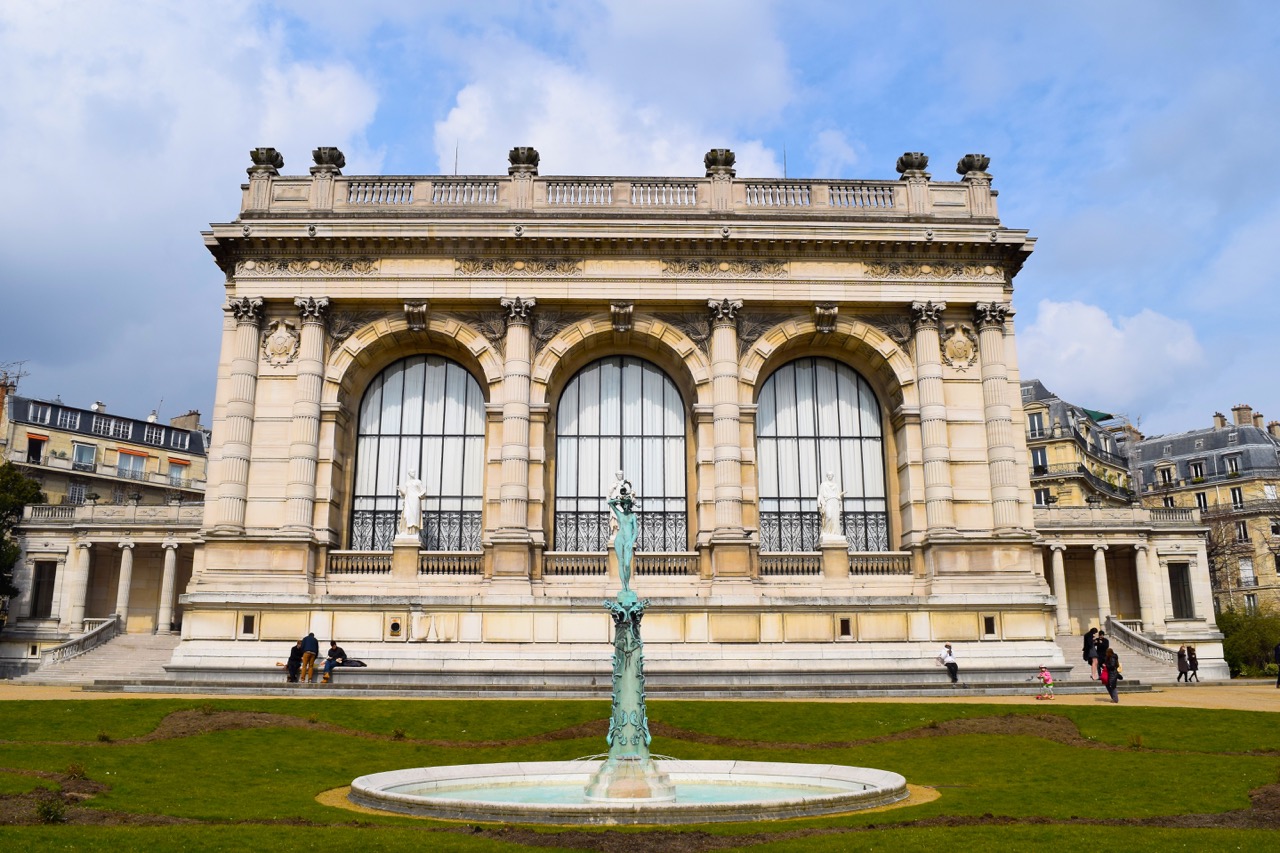 The Palais Galliera Paris is also known as the Musée de la Mode de la ville de Paris. It is the City of Light's fashion museum. Today, historic garments by fashion icon Jeanne Lanvin (the oldest French fashion house still in operation) are being exhibited in the beautiful building until August 23, 2015.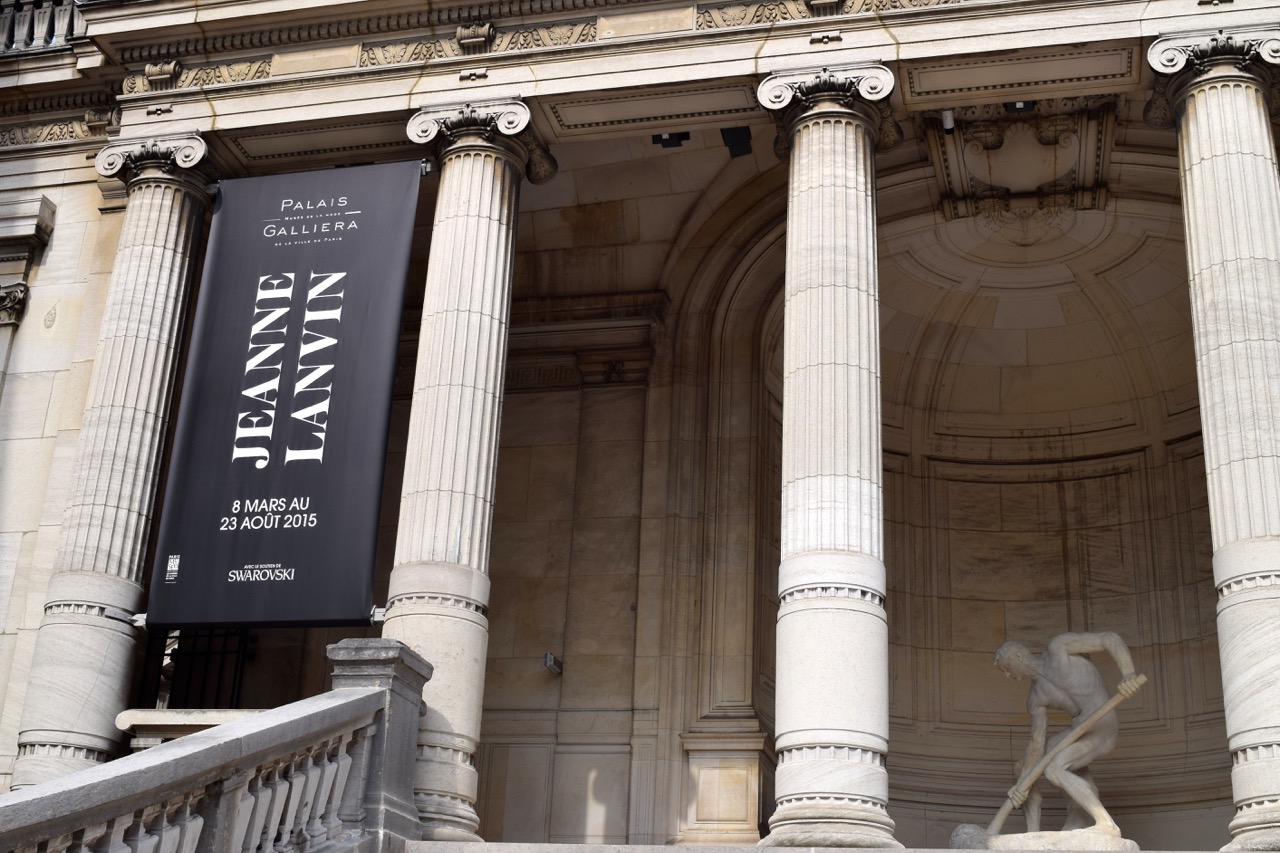 The museum was commissioned by the Duchesse de Galliera in the late 1800's to house her vast collection which ironically was never shown there. The site was not completed before her death, but thankfully architect Paul-René-Léon Ginain finished it in 1894.
The haute couture art of dress design by Jeanne Lanvin was born out of her inspirations from her travels. She kept extensive notes and swatches of ethnic fabrics and incorporated her vision of the well-dressed woman into her designs. Regarded as an expert in the use of patterns and colors, she also was known for her mastery of intricate embroidery, topstitches, cut-outs and unique use of jewels to adorn the gowns.
Her style is classical French with an Art Deco twist. Ribbons, crystals, beads and silk tassels were the finishing touches that set her designs apart. The current exhibition displays over a hundred items from 1867-1946 organized into collections:
Lanvin Blue and the Color Range, Lanvin Craftsmanship, Black and White, The Dress of Style, Hats and the Children's Departments, Embellishment and Embroidery, The Exhibition of 1025, Exotic and Ethnic Inspirations, Religious and Medieval Influence, Going Geometrical, Bridal Gowns, and last but not least Glitter and Romance.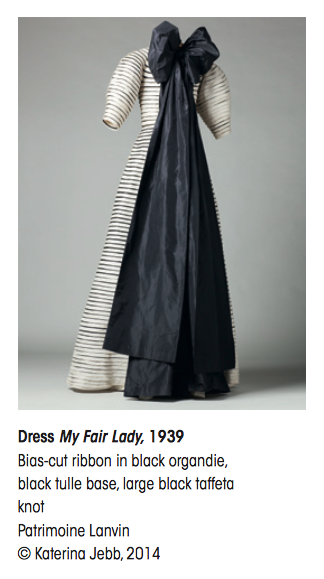 My personal favorite was the dramatic My Fair Lady dress. It is a 1939 bias-cut ribbon in black organza with a black tulle base and a large black taffeta bow. How I wish we were allowed to take photographs, but on the other hand, they would not have done the clothes justice. You simply must see them in person to appreciate the details in the design, fabrics and finishes.
To understand the world of Lanvin, the museum offers a free iPhone app you can download before visiting the museum which will allow you to learn a bit of the history of the house of Lanvin. While in the museum, follow along with the app to read English explanations and backgrounds about each piece on view. To download, click HERE.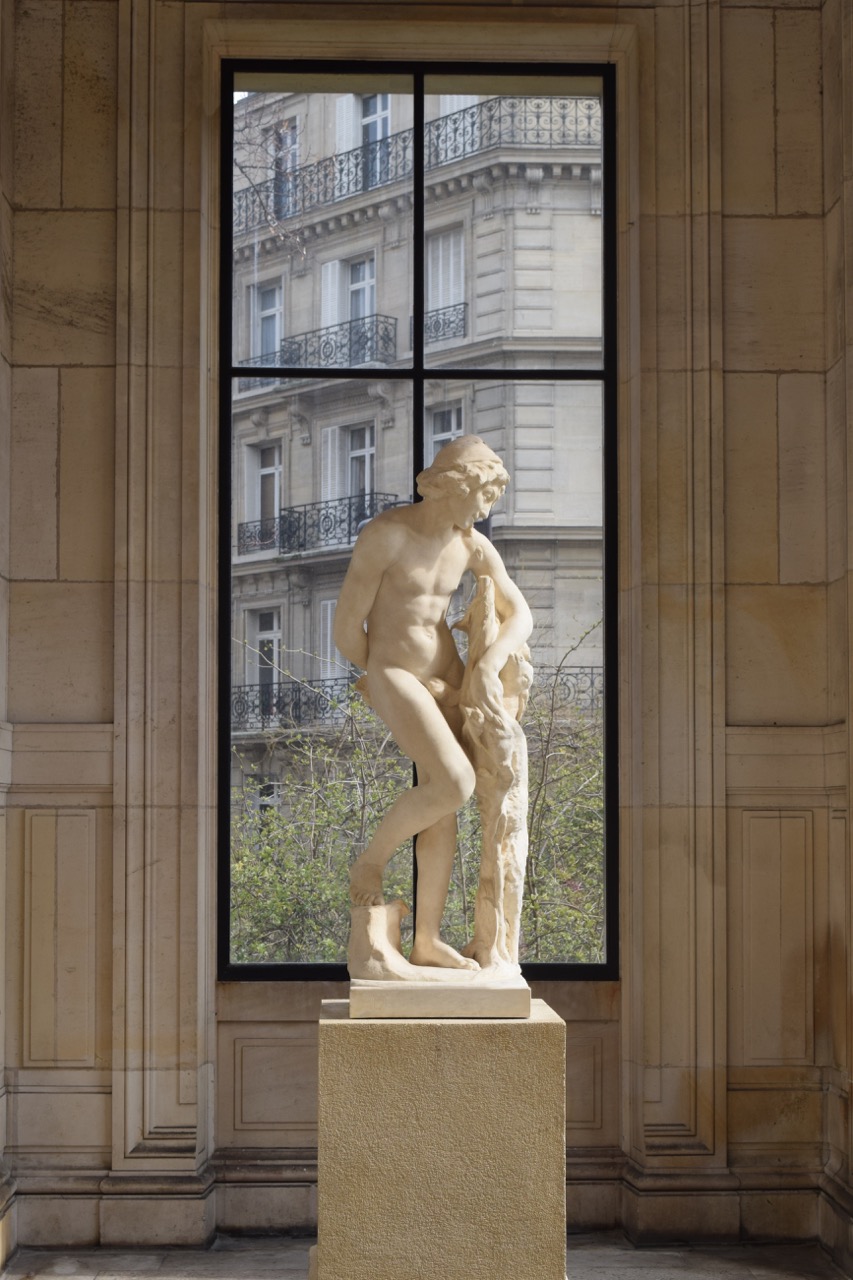 Make sure you walk the grounds surrounding the museum. The architecture is wonderful and around the back you will have gorgeous up close views of the Eiffel Tower, an added bonus!
10 avenue Pierre Ier de Serbie 75116 Paris
All photos are the property of The Weekend In Paris unless otherwise noted. Must obtain permission before use.