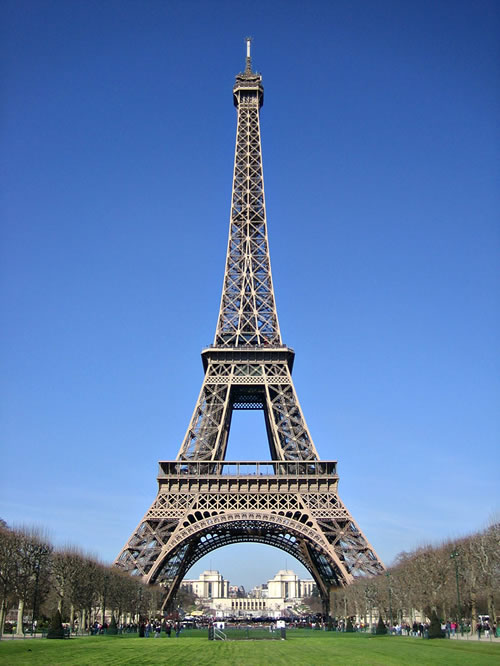 The Eiffel Tower is like a best-dressed woman in Paris. By day she shows her strong lean legs, dressed classically in black with modern accessories and poses statuesque-like. But come dark, she transforms into the epitome of elegance. Dress her up with a vibrant accessory of lights and she becomes a beacon of sexy, but subtle beauty. Chic, but not overpowering she casts a glow in The City of Light that draws your attention to her without being overbearing. Sparkly in dress, but still demure in nature.
First time visitors may be overwhelmed by the queues to get to the top, but it's well worth the wait if this is your only chance to do it. My personal philosophy when I travel is that I never know if I will ever be back so I try to see everything that I won't regret missing should it turn out to be a one time opportunity.
The tower is my favorite iconic landmark in the world. Et vous?
---
All photos are the property of The Weekend In Paris. Must obtain permission before use.