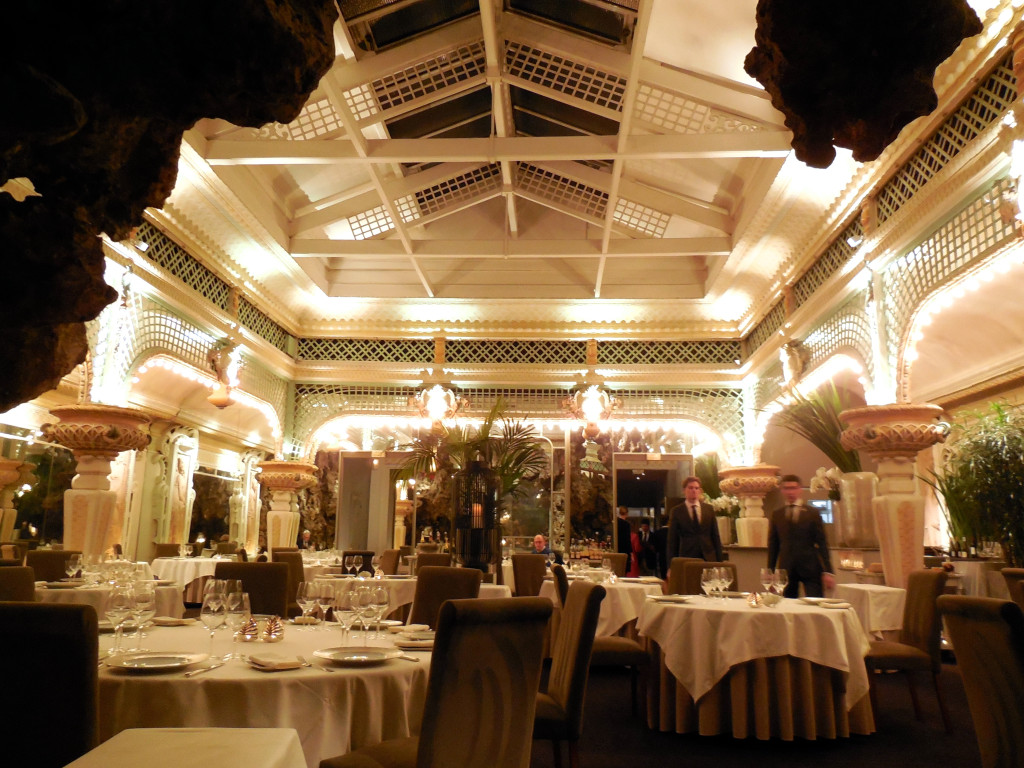 Dining room as seen from inside the Grotto, unusual decor
Le Chapon Fin Bordeaux is one of the city's oldest establishments. Famous for its unusual decor, this restaurant is the choice of well-known actors, artists and local Château owners. Michelin-star Chef Nicholas Frion believes that all his customers are VIP's and treats them all with respect and like family. Move over stuffy codgers, this restaurant may have some history, but its modern cuisine is definitely 21st Century!
It was a chilly night in February when I visited Le Chapon Fin and was treated to a nine-course meal with as many different pairings of wine. Head Sommelier Alex Morin was the star of the show, front and center, making the perfect choices to compliment Chef Frion's dishes.
I was lucky to spend some time pre-service with Alex in the extensive 7,000 bottle wine cellar and Chef Frion for a no-holds barred interview. When asked how Chef Frion can possibly please all his discerning diners, he simply stated, "For starters you have to please yourself. From that moment you will please the customers." A good philosophy indeed as everyone in the dining room seemed in great spirits throughout their meals.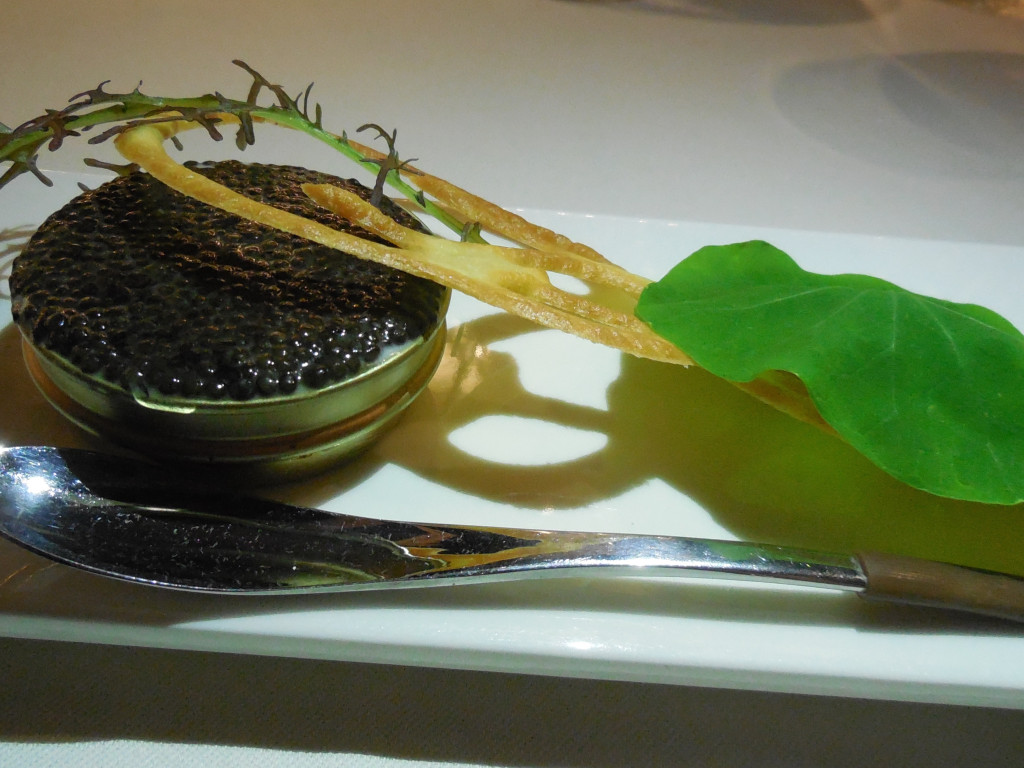 Chef Frion's signature dish? An elegant caviar box with tartare of scampi, white cream of cauliflower and sweet peppers. It tasted as amazing as it looked!
Who are among Chef Frion's favorite chefs to follow? Adrian Belieu and Thomas Keller.
French trained chefs are normally militaristic, what is Chef Frion's style? He says he prefers a calm and "cool" kitchen where order has its place, but he prefers to lead by example and remain in control.
---
To read more about my meal at Le Chapon Fin and hear from Bordeaux's hottest sommelier, check out my article, Dining and Wining at Bordeaux's Le Chapon Fin in The Daily Meal.
---
Location
5 Rue Montesquieu, 33000 Bordeaux, France