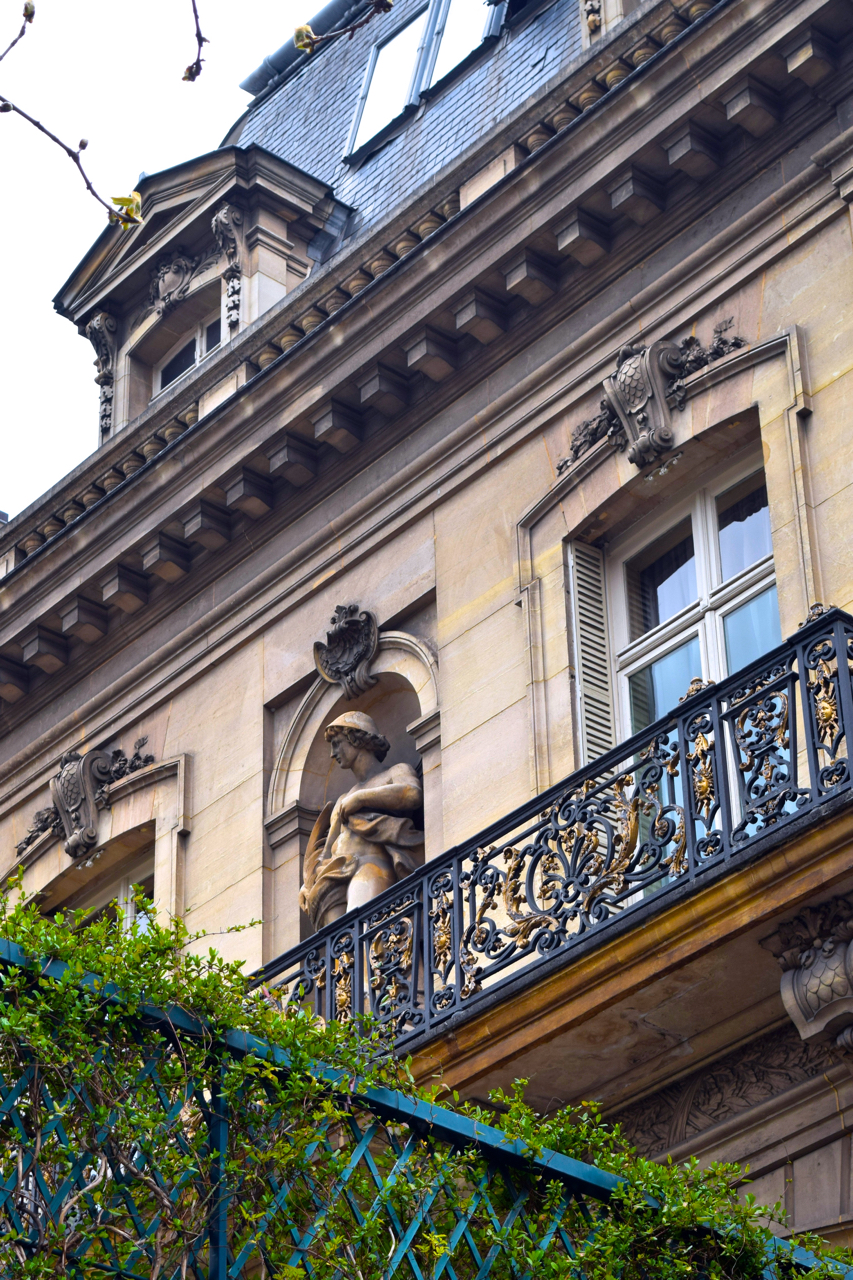 My first day in Paris on assignment with Upscale Living Magazine is at Paris luxury Hotel Le Bristol. Its location is highly sought after, with its proximity to upmarket fashion houses and a close walk to both the Palais Royal and the famous Champs-Élysées. The 8th arrondissement has so much to offer visitors…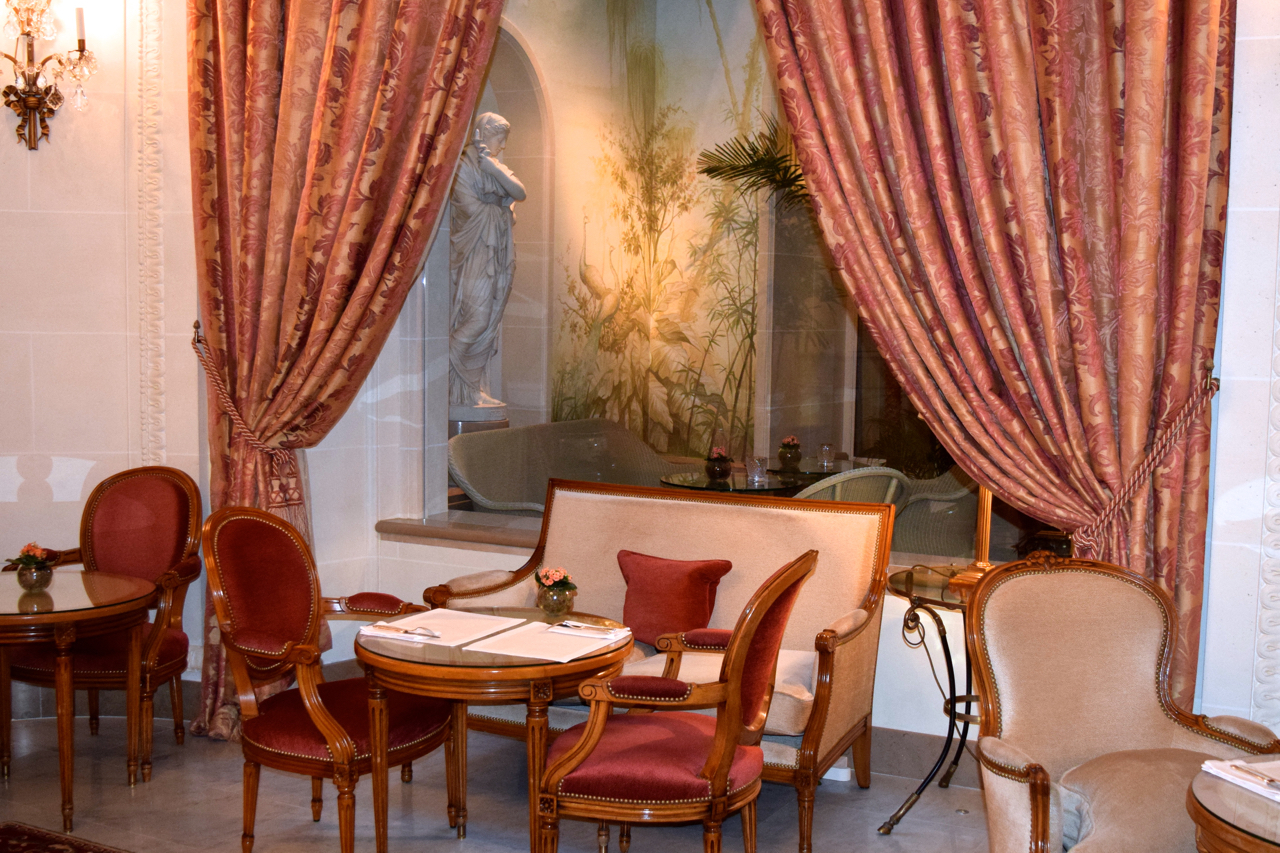 There are multiple intimate lobby spaces at Le Bristol, making it feel like a small boutique hotel and although I have not checked out the comfort of the bed yet, I have showered in the high water pressure rain shower and enjoyed it very much. Stay tuned for a full room review.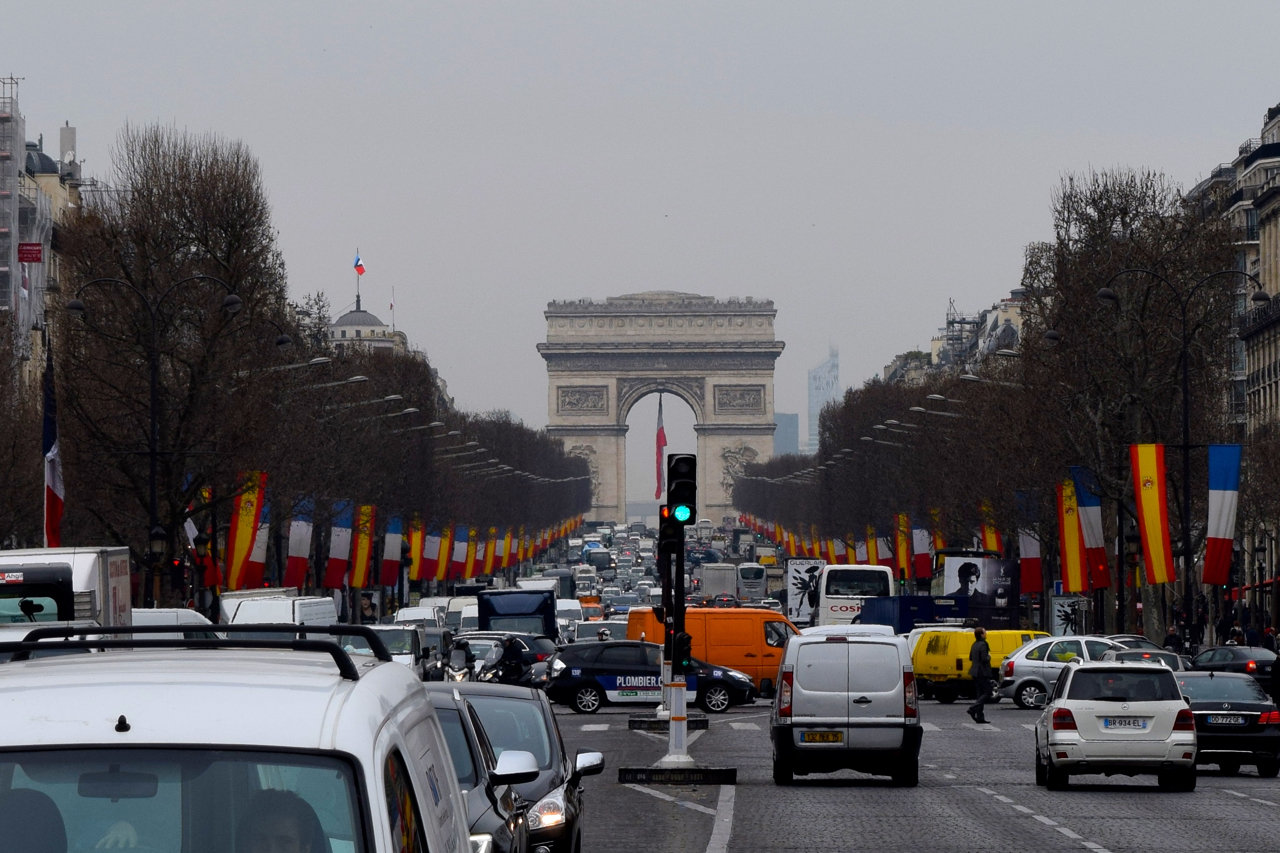 Pomp and circumstance are in the 8th, the government offices are here and currently the French are welcoming the Spanish leader to the City of Light. Spanish flags fly beside the French in a message of solidarity on the important issues like terrorism and a love of great food and wine. I jest, but really…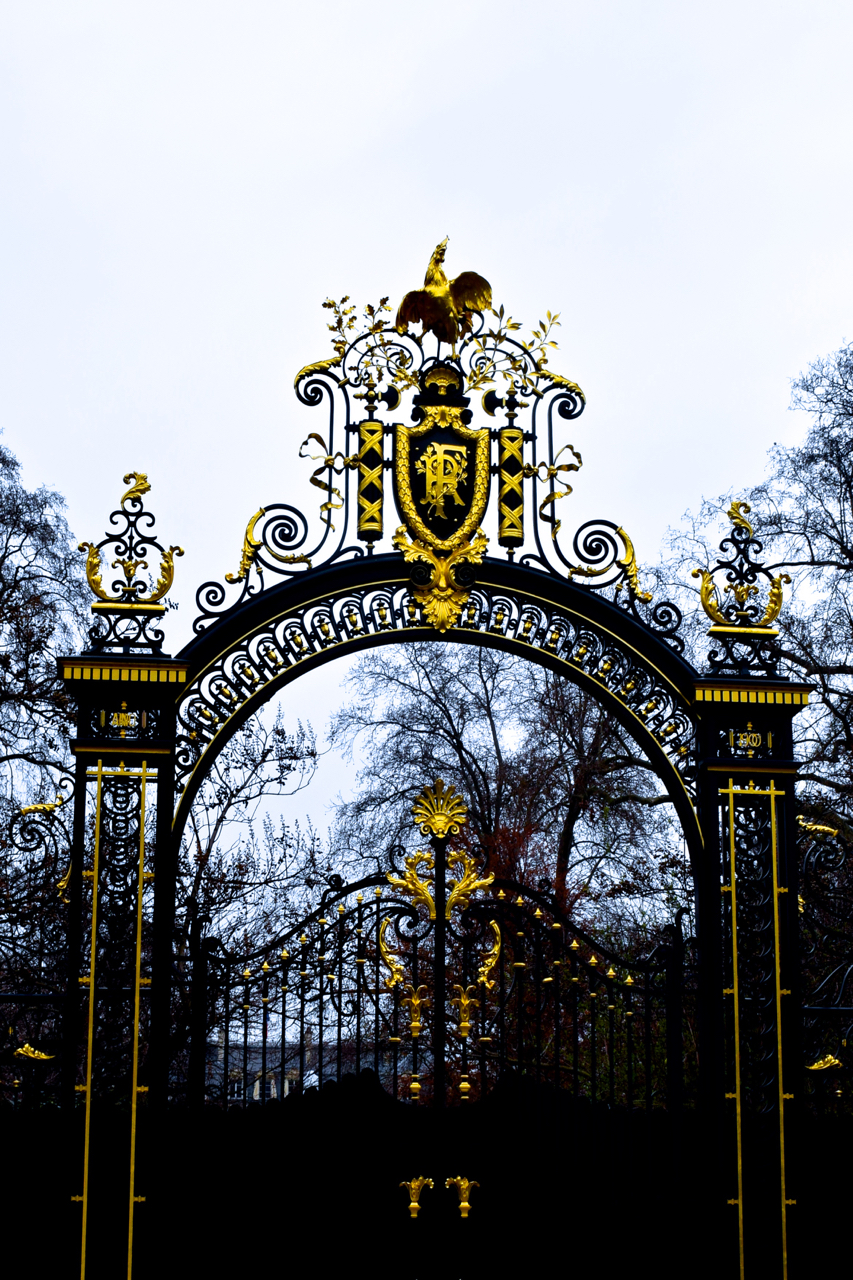 Besides the royals in Britain, no one does a better wrought iron gate prouder than the French. It's all about the gold and symbolism.
Gourmet coffee in delicate china cups followed by an eleven course lunch paired with exceptional wines is how I have ended my first afternoon. Not bad for a jet lagged gal. In case you think I have done nothing to deserve this gourmet feast, let me say that prior to my meal I did interview Le Bristol's formidable, but sweet three-Michelin star chef Eric Frechon.
We chatted about global gastronomy and his commitment to the lack thereof. He is a French chef and sticks to traditional French cuisine. He, does, however honor the dietary requests of the hotel guests. He smiles easily when talking about his favorite dish – rabbit and there is a twinkle in his eye when he speaks about bringing his cuisine to London – the newest gastronomy city in the world.  I look forward to sharing my interview with him and my full meal review later, but in the meantime salivate over a couple of my favorite dishes.
The rain is falling, the smog is still evident in the air, but I am feeling perfectly sunny here in Paris today. My eyes are closing and it's only 6pm Paris time. Time for bed and dreams of exceptional things to come.
---
All photos are the property of The Weekend In Paris. Must obtain permission before use.