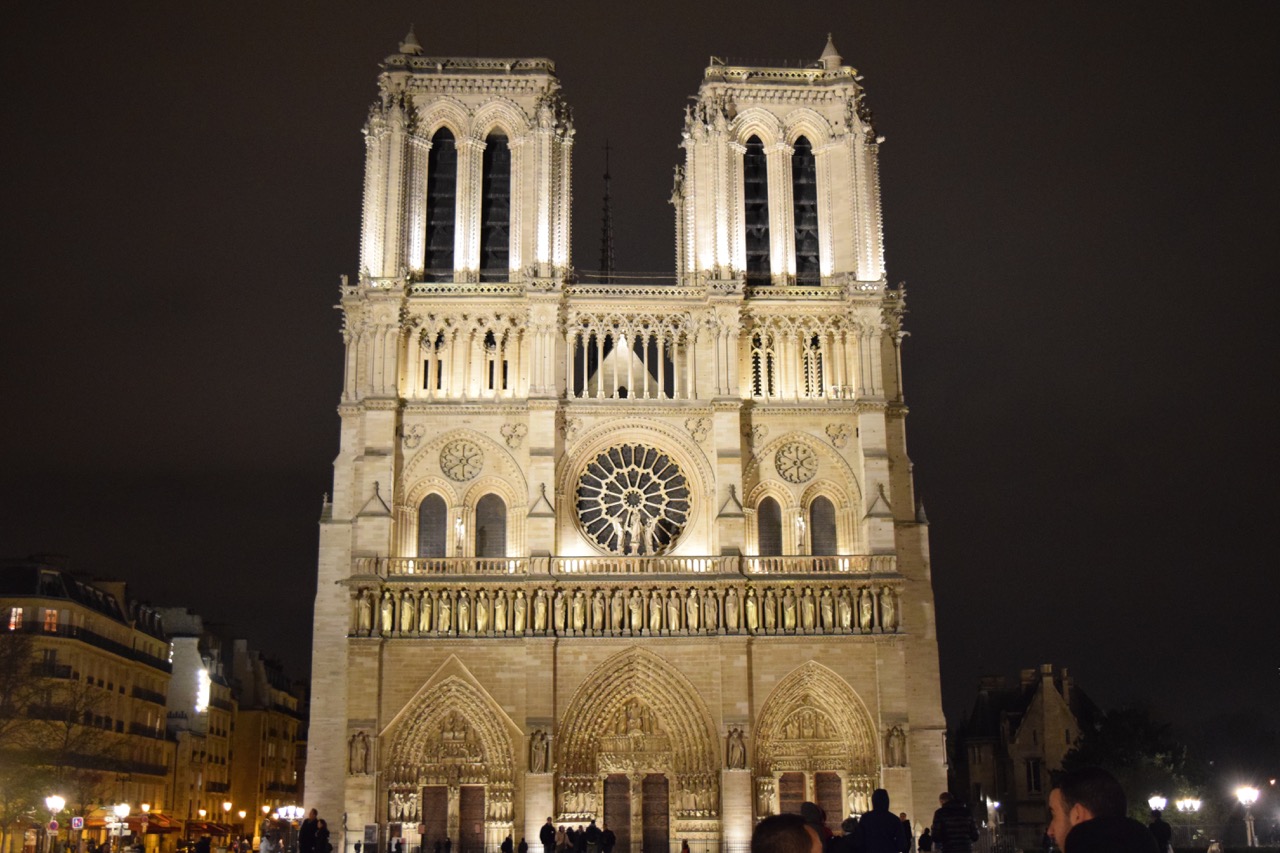 The lead up to Easter in Paris was phenomenal. I had a wonderful chocolate tour with Context Travel's docent Alisa Morov and I visited several churches in preparation for Holy Week and the finale of Easter Sunday. I am thankful to be back in the U.S. with Mr. Weekend In Paris and our two sons to celebrate together. What a blessing! After all, you are, "no bunny, until some bunny loves you." Please enjoy my Easter tribute to Paris…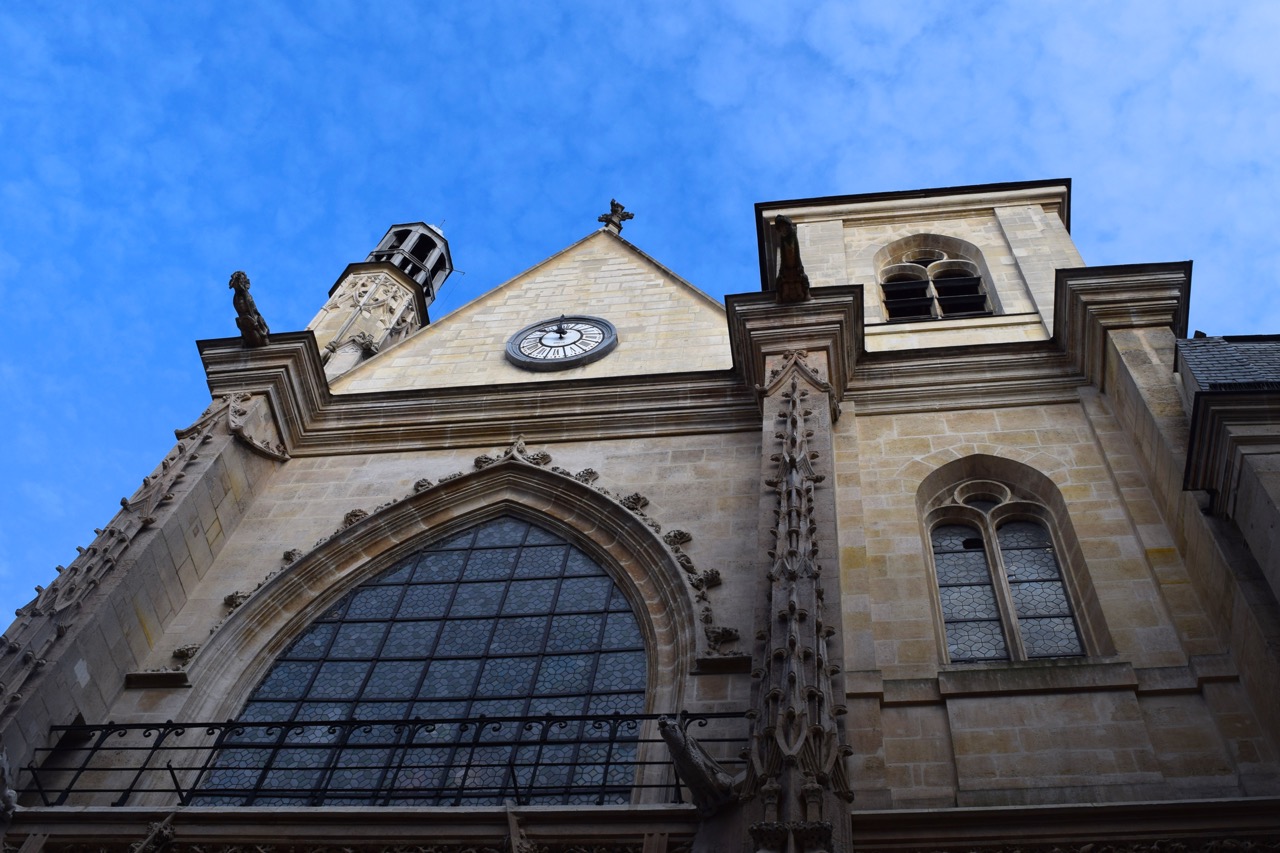 Saint Merri is a church I have never been inside, but have always wanted to visit. It's in the 4th arrondissement to the right of the Pompidou Museum on the corner of Rue Saint Martin and rue du Cloître St. Merri. I tried again this Holy Week, to no avail. Maybe the next time I am in Paris I will have better luck.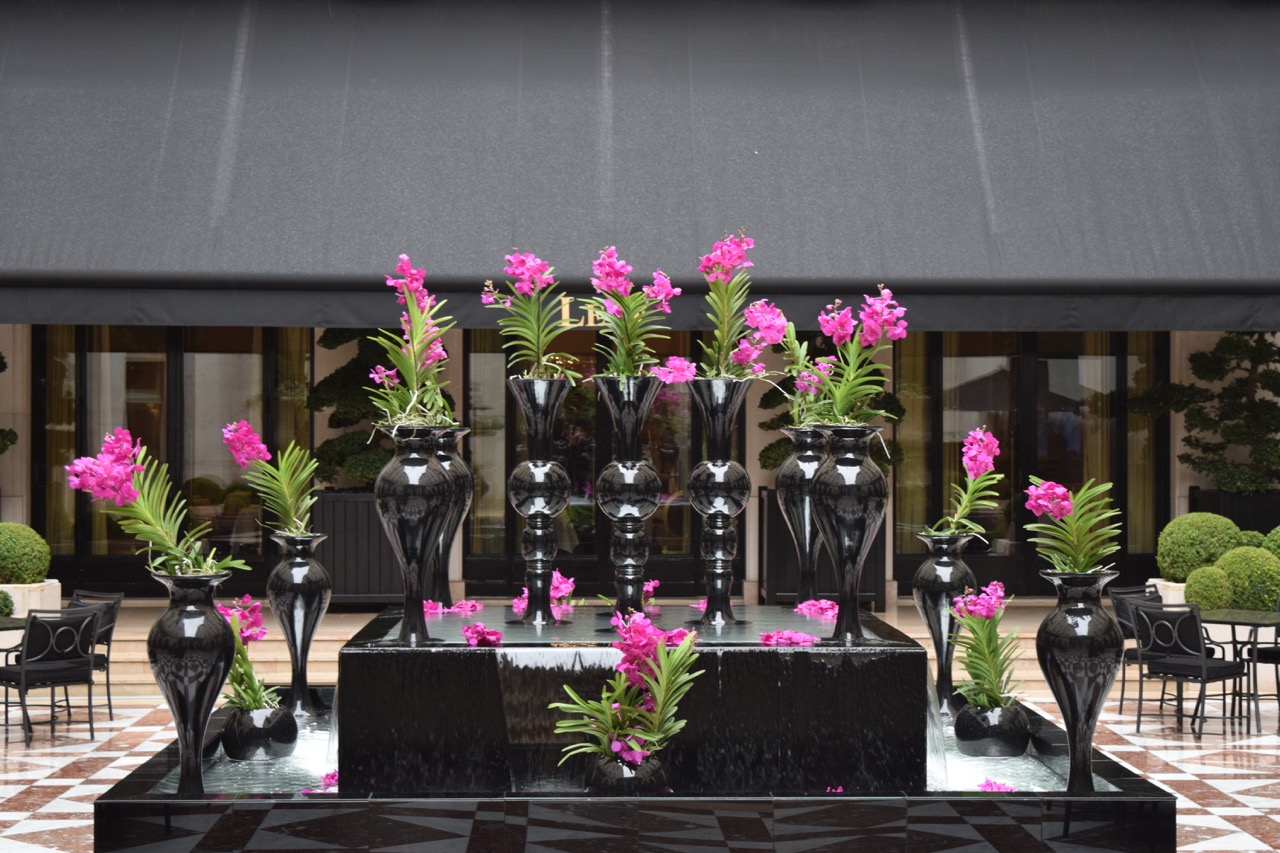 It's always worth staying at the Four Season's George V to see what floral creations Jeff Leatham is up to each week and especially during a holiday season. The courtyard in front of Le Cinq restaurant was looking Easter chic in black and pink!
Famous chocolatiers Debauve & Gallais displayed everything from fish to eggs to bells for Easter this year.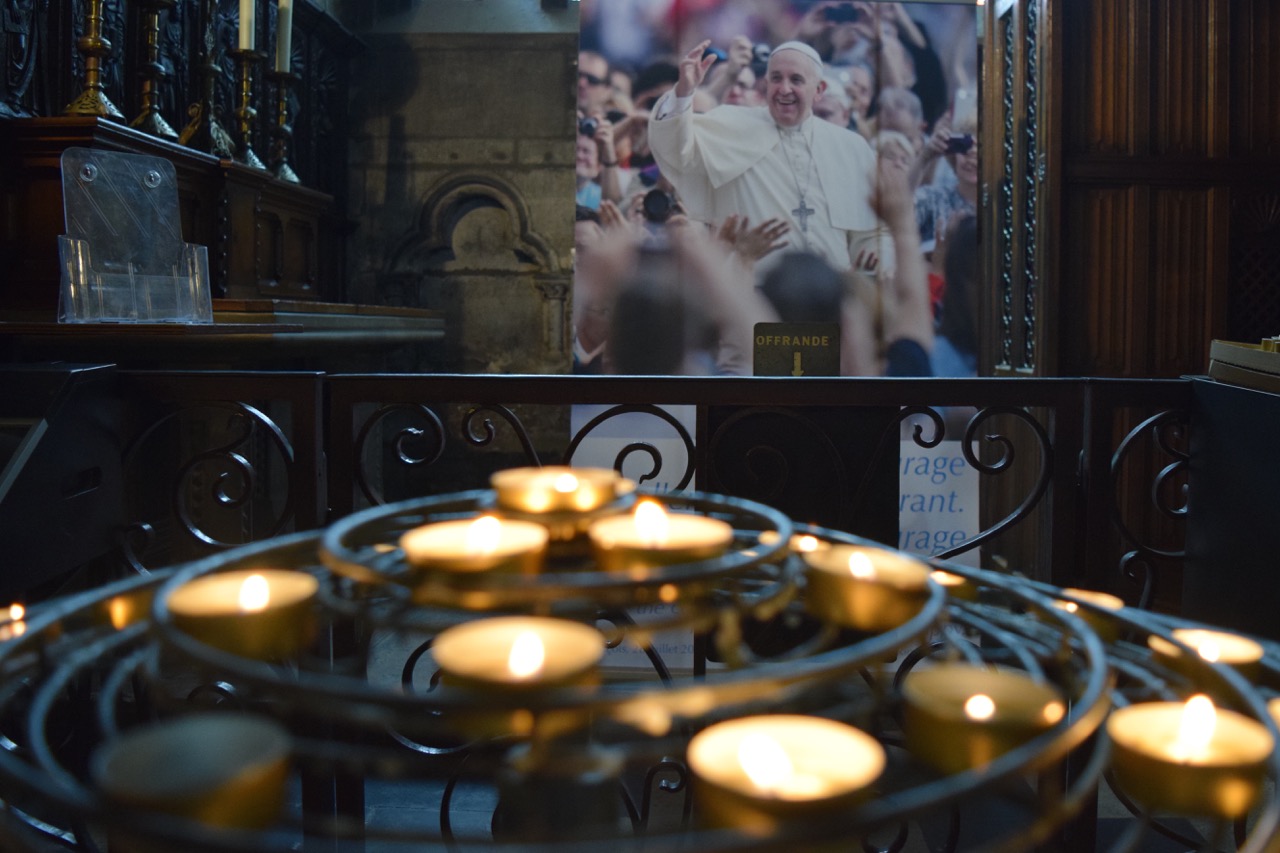 Notre Dame was eliciting prayers for the Holy Father, Pope Francis inside the church. It was one of the more popular candle lighting opportunities on offer. I lit a candle for my buddy Father Tucker here for strength of faith and quite frankly for him to put up with me forever!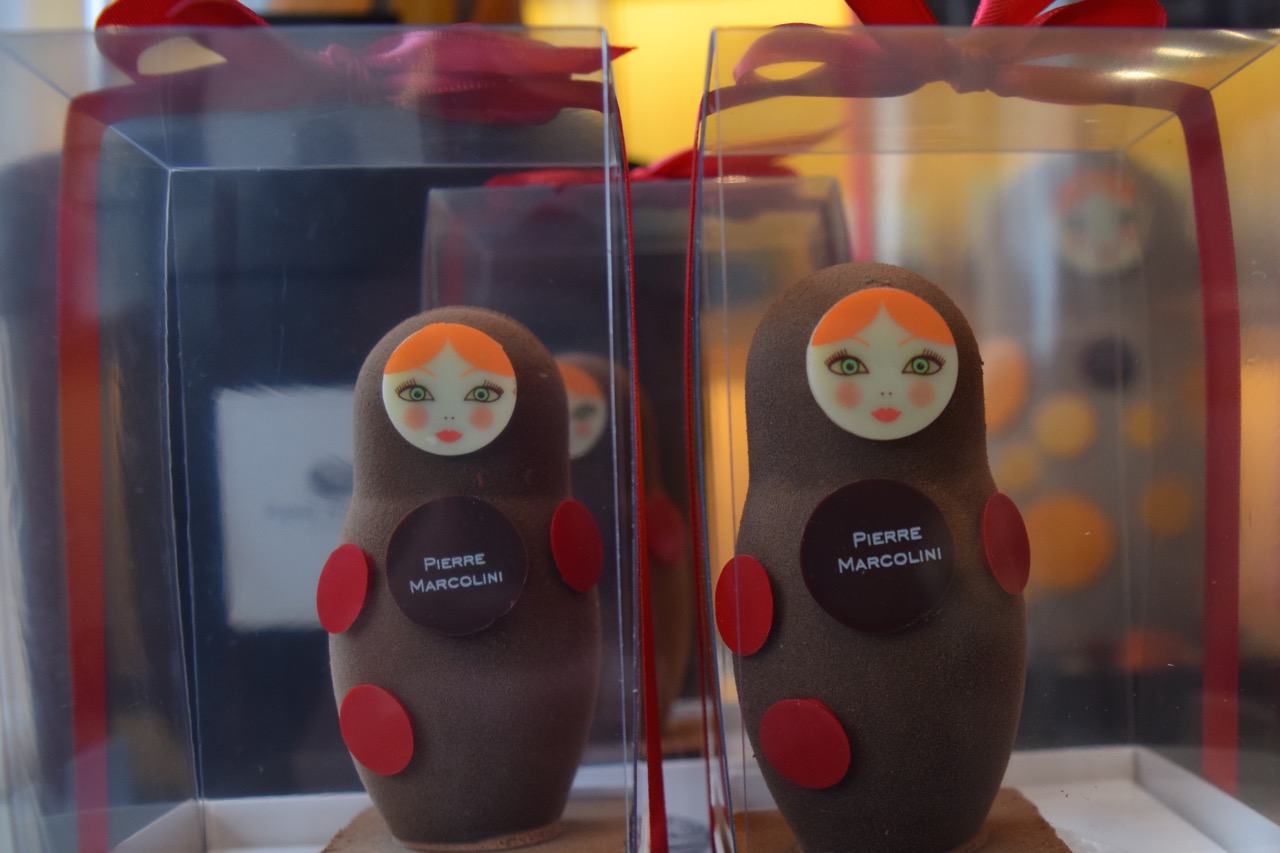 I am not quite sure what these Peirre Marcolini "Easter Dolls" have to do with Easter, but they sure are adorable. Maybe one of my French mates can let me know the significance other than if these are his trademark designs. I am just confused about the holiday connection.
The gardens in Square Jean XXIII behind Notre Dame was looking very springy with daffodils blooming just in time for Easter.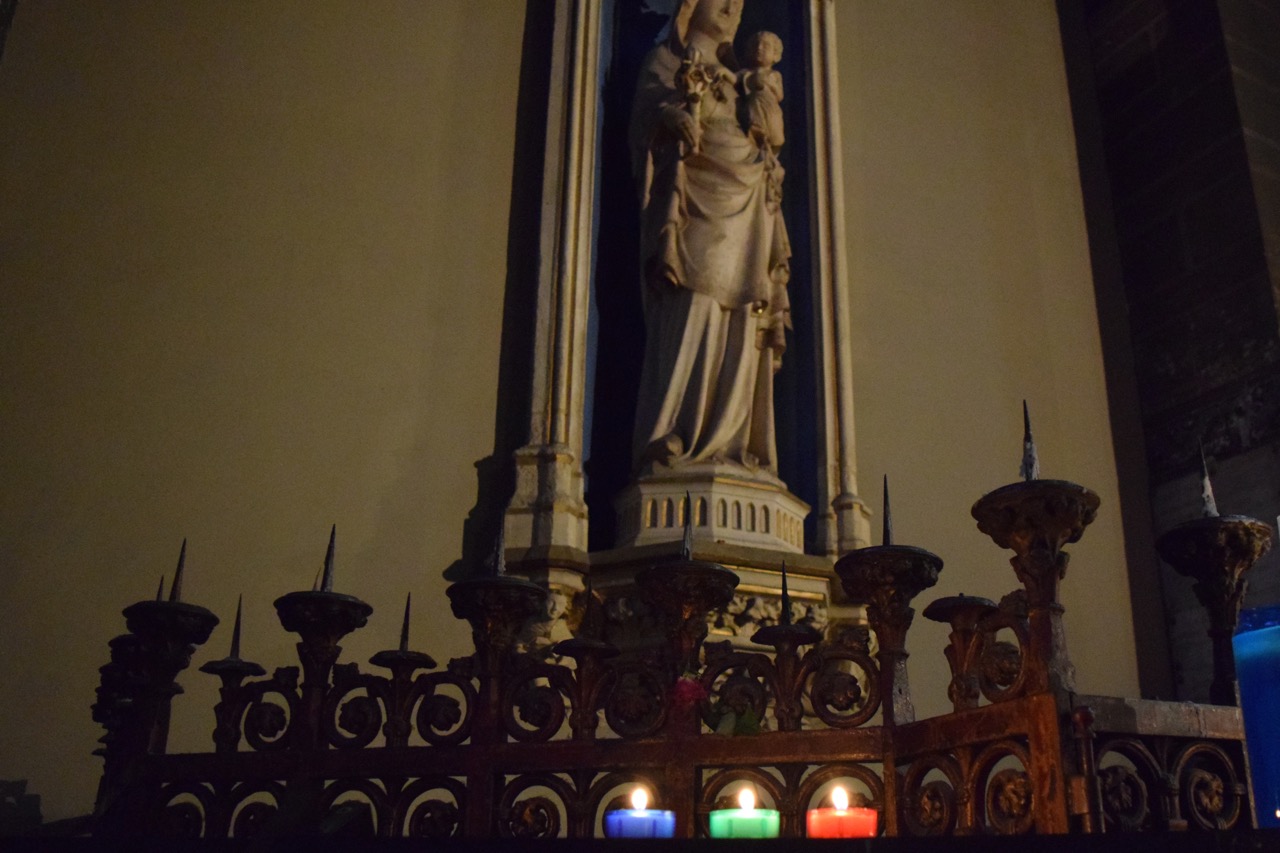 Paris' oldest church, Saint Germain des Pres is solemn year round, but makes a wonderful reflective spot to remember those who we have loved and lost. Easter is the prefect time to shed some tears of sadness like Mary did for Jesus, but to also think of the hope of seeing our friends and family again in heaven.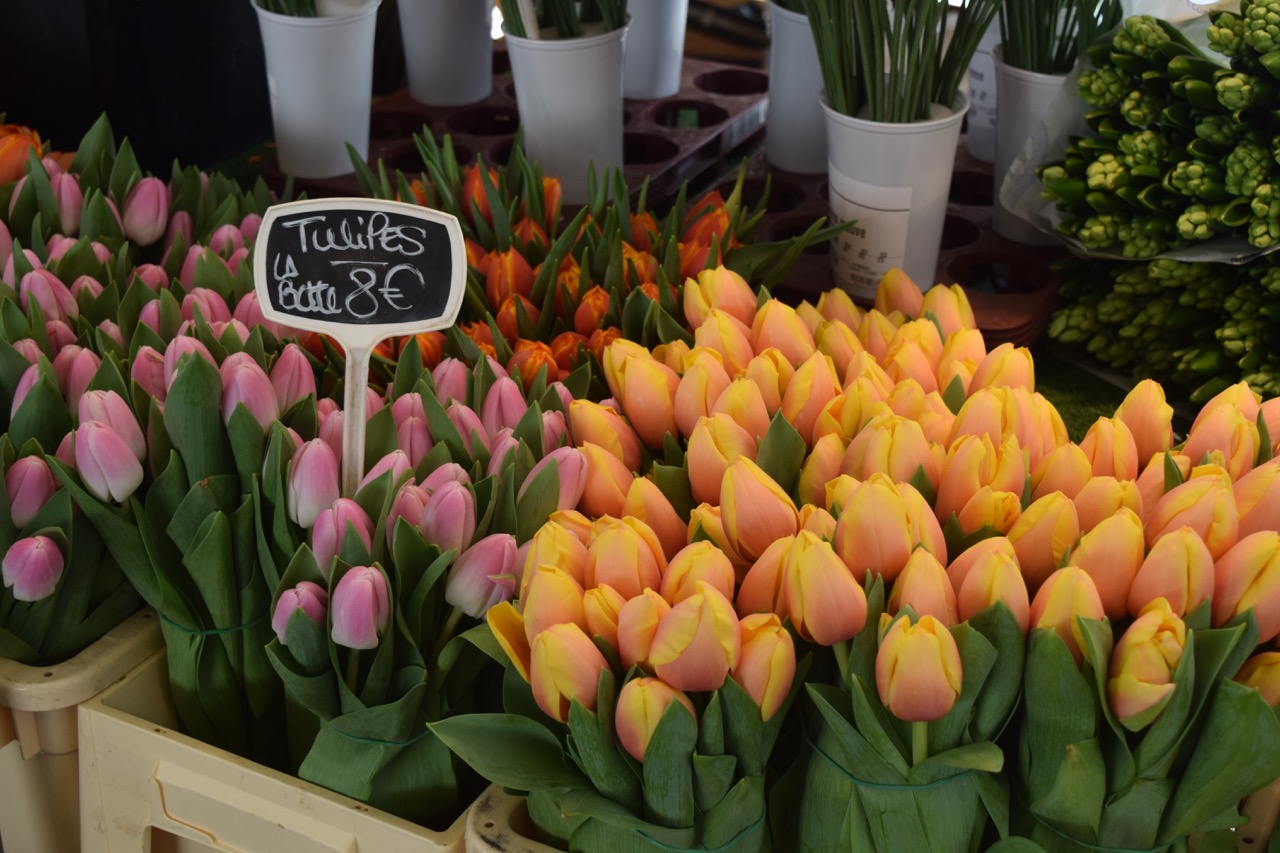 Of course, many Parisians shop year round at the outdoor markets for the fresh produce, fish, meats, and cheeses, but discerning folks wait until the season is right for fresh-cut flowers like these Spring tulips.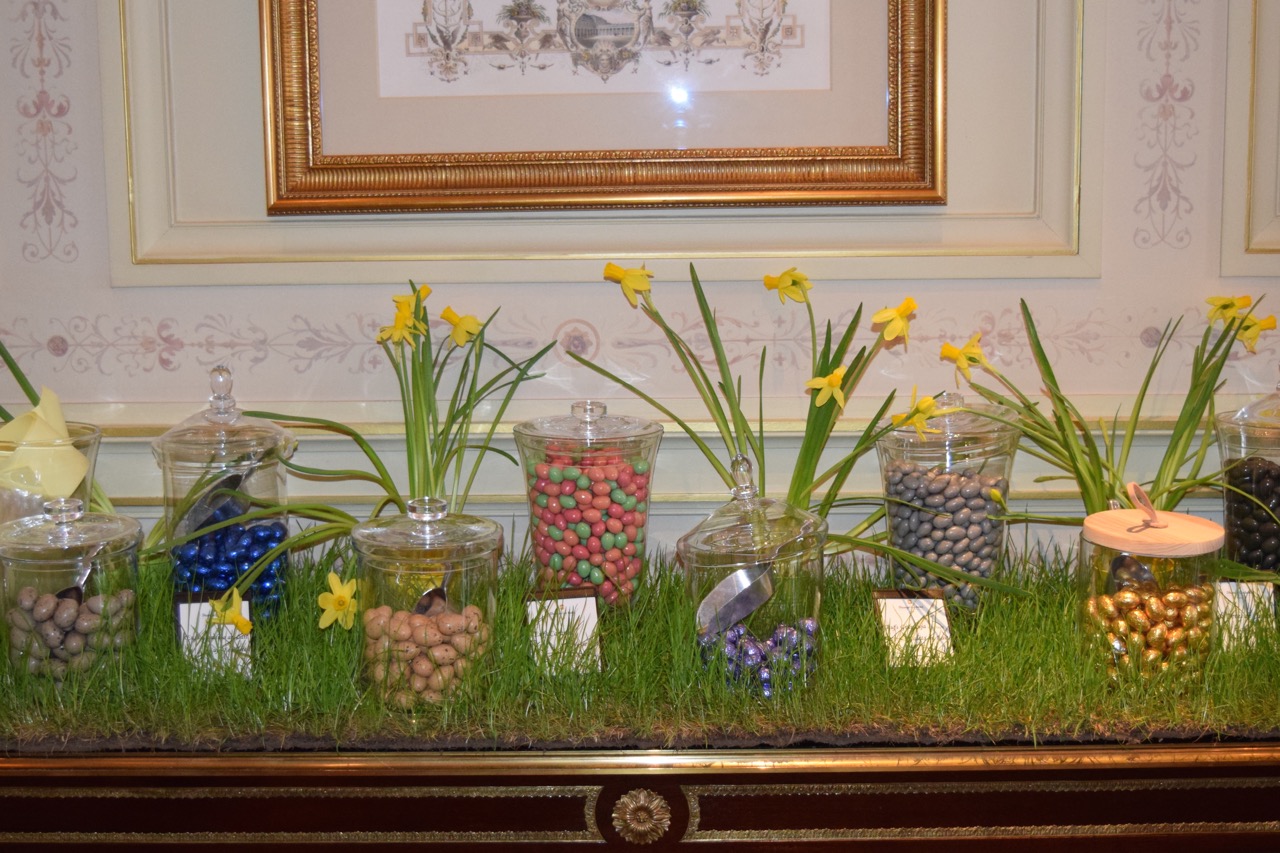 The Shangri-La, Paris turned one of their receiving rooms into an Easter egg extravaganza. I so enjoyed popping in to grab a confection or two. It added a fun and festive atmosphere to the hotel. The live grass and daffodils were so cheerful!
---
All photos are the property of The Weekend In Paris. Must obtain permission before use.