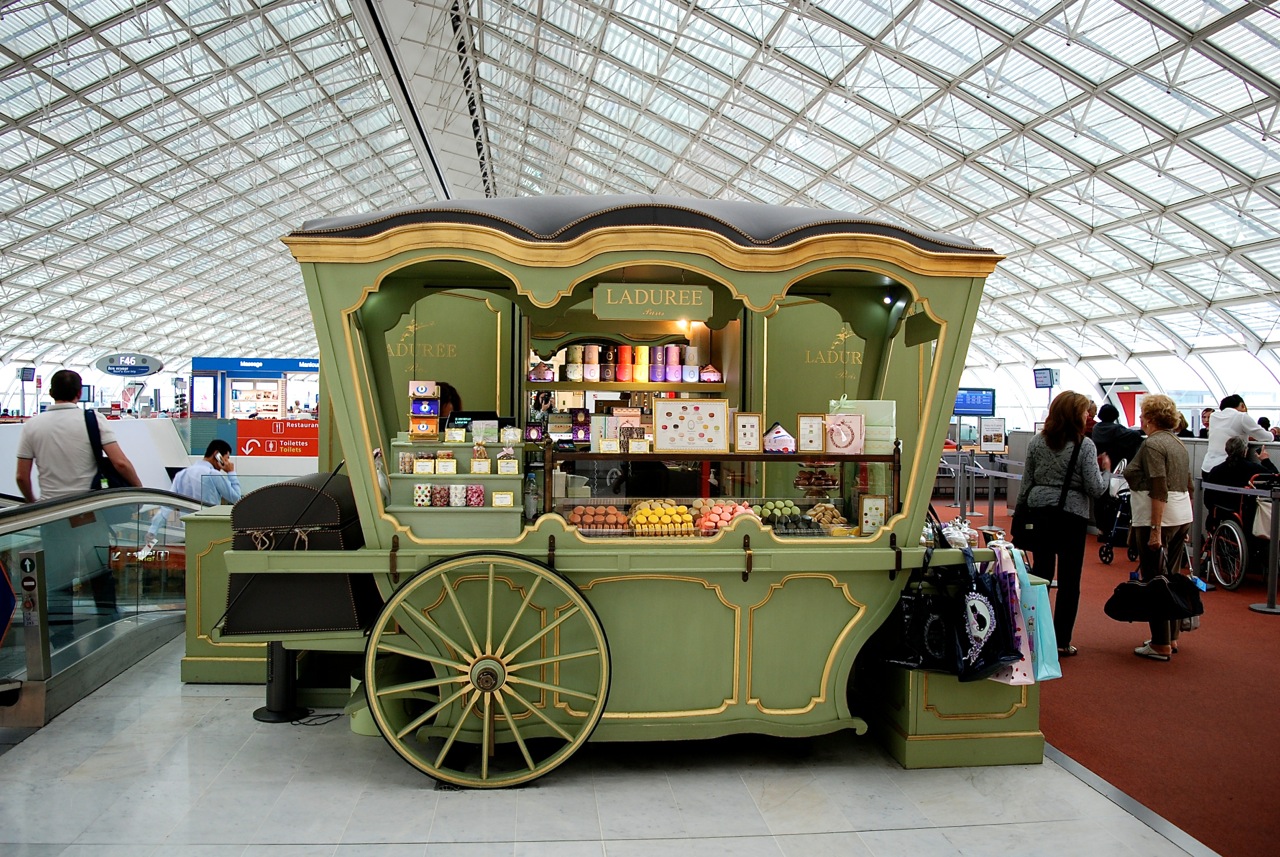 Duty Free shopping at CDG Airport is both convenient and efficient. Personally it ticks me off when I purchase an item abroad, carry it around all day, and spend time packing it carefully into my suitcase, only to find the exact item in the specialty shops or Duty Free section of the airport.  Many of the luxury brands found on Boulevard Saint-Germain and along the Champs-Élysées can be purchased while you wait to board your flight.
Selections at Terminal 2 at CDG do change, but at the time of press here are my favorites: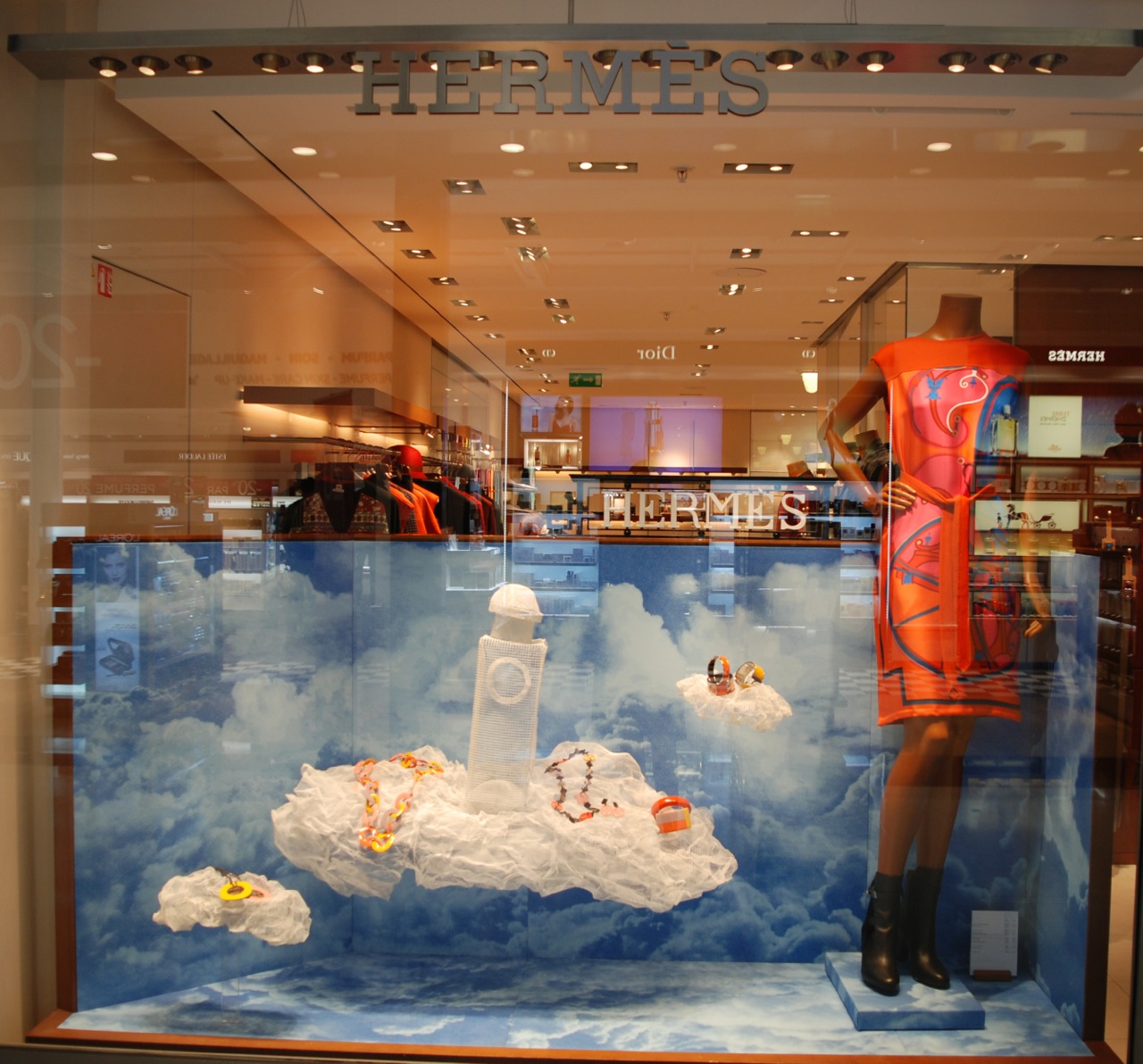 Quintessentially French
Hermès is perfect for the last minute panic shopper. You tried on a dress and could not decide if it was flattering enough to bite the bullet or the bangle came in too many colors for you to decide upon at the time. Finding the same items at the airport gives you one last chance to love it or leave it behind! I also know from personal experience that if you can't find your man an appropriate souvenir while on vacation, Hermès ties make great last minute gifts.
Foodie options
Laduree macaroons boxed and ready to roll onto the runway are in every terminal of CDG now. I am much more apt to bring home some of these colorful treats to friends knowing I don't have to lug them from my hotel to the airport and through security. Best idea ever to is they sell them from faux coach kiosks inside each terminal.
My advise – give these to people who have not been to Paris and have no idea you were able to snag some to-go at the airport. Unsuspecting recipients will marvel at how clever you were to bring back such amazing treats without so much as a crumb.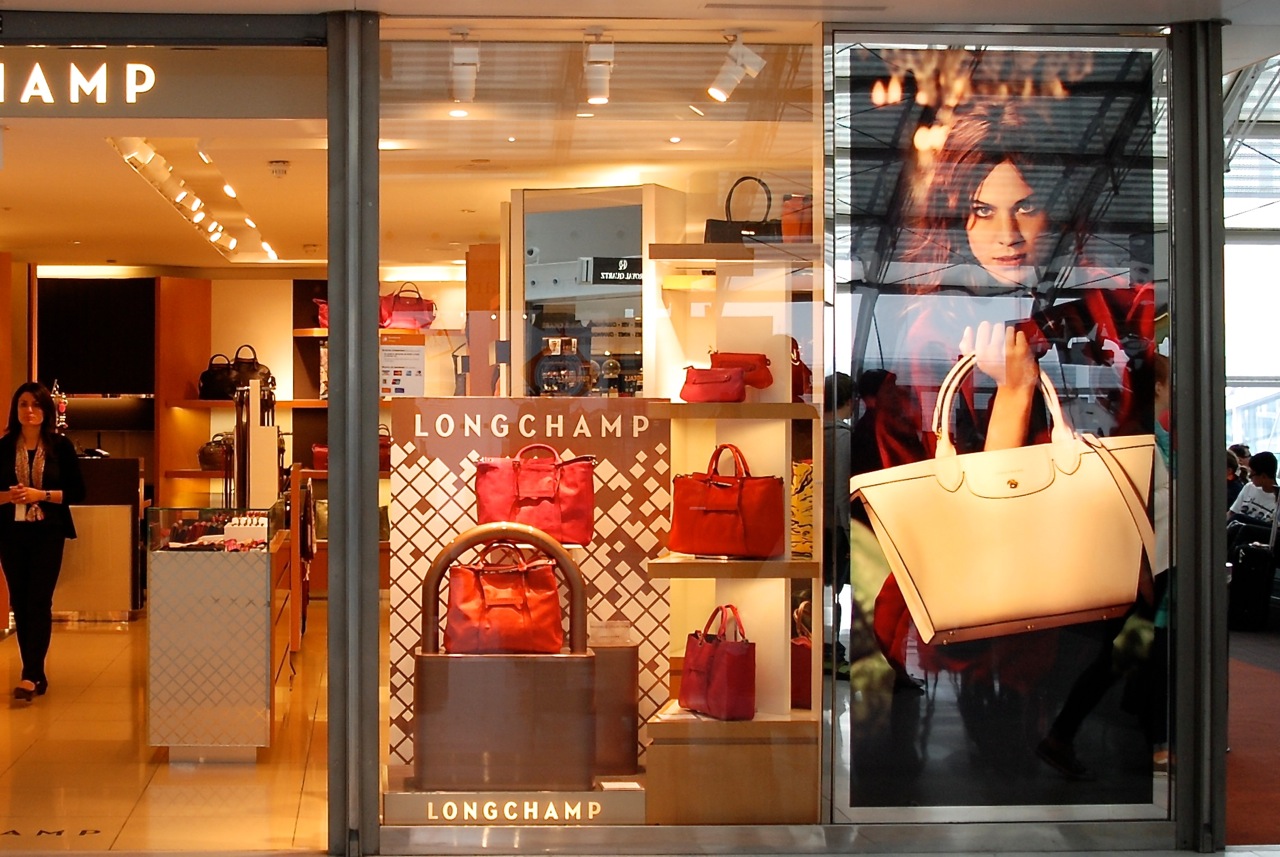 Longchamp carries the most well-liked styles and the new collections at the airport. End of season sale items can mean even more savings for travelers.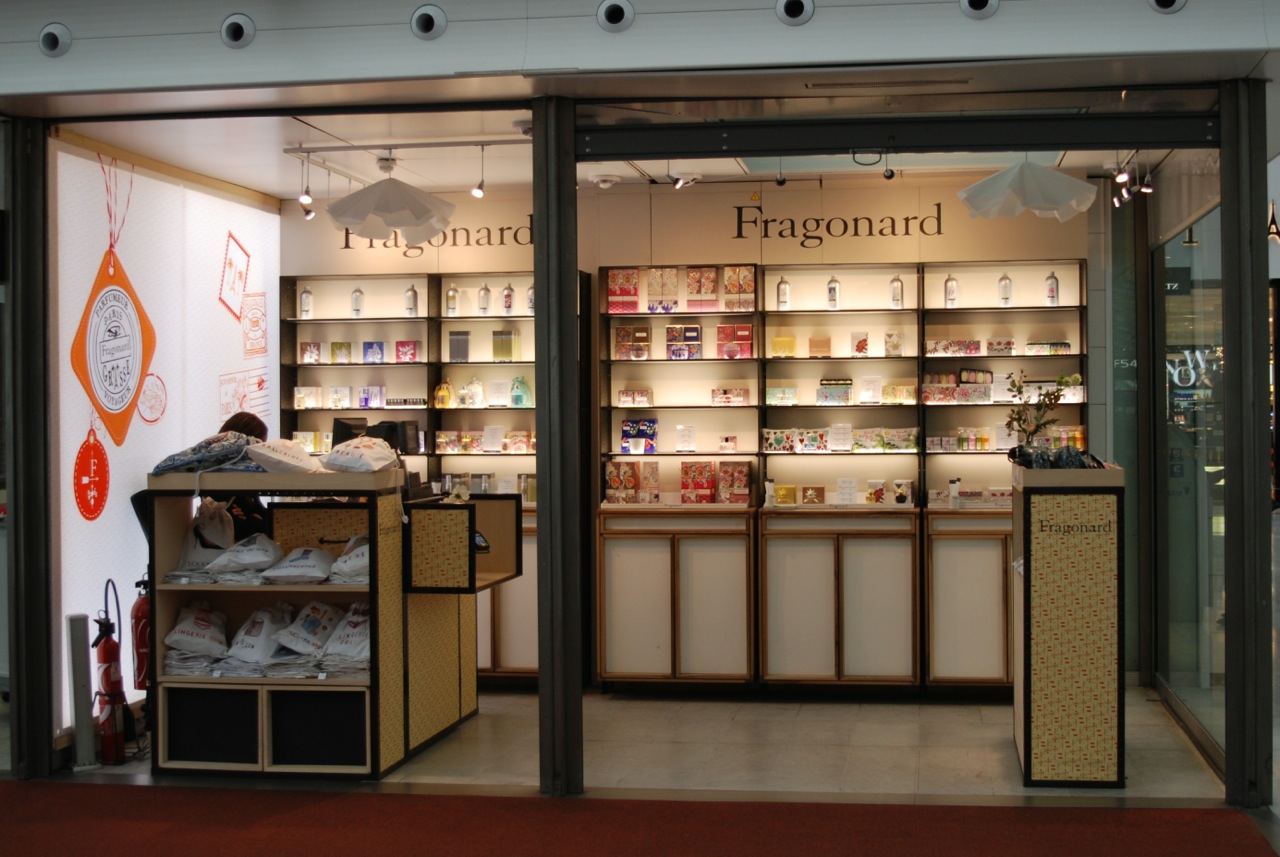 Fragonard, France's popular fragrance boutique sells beautifully packaged gift sets of perfumes, cologne, soaps, and lingerie pouches.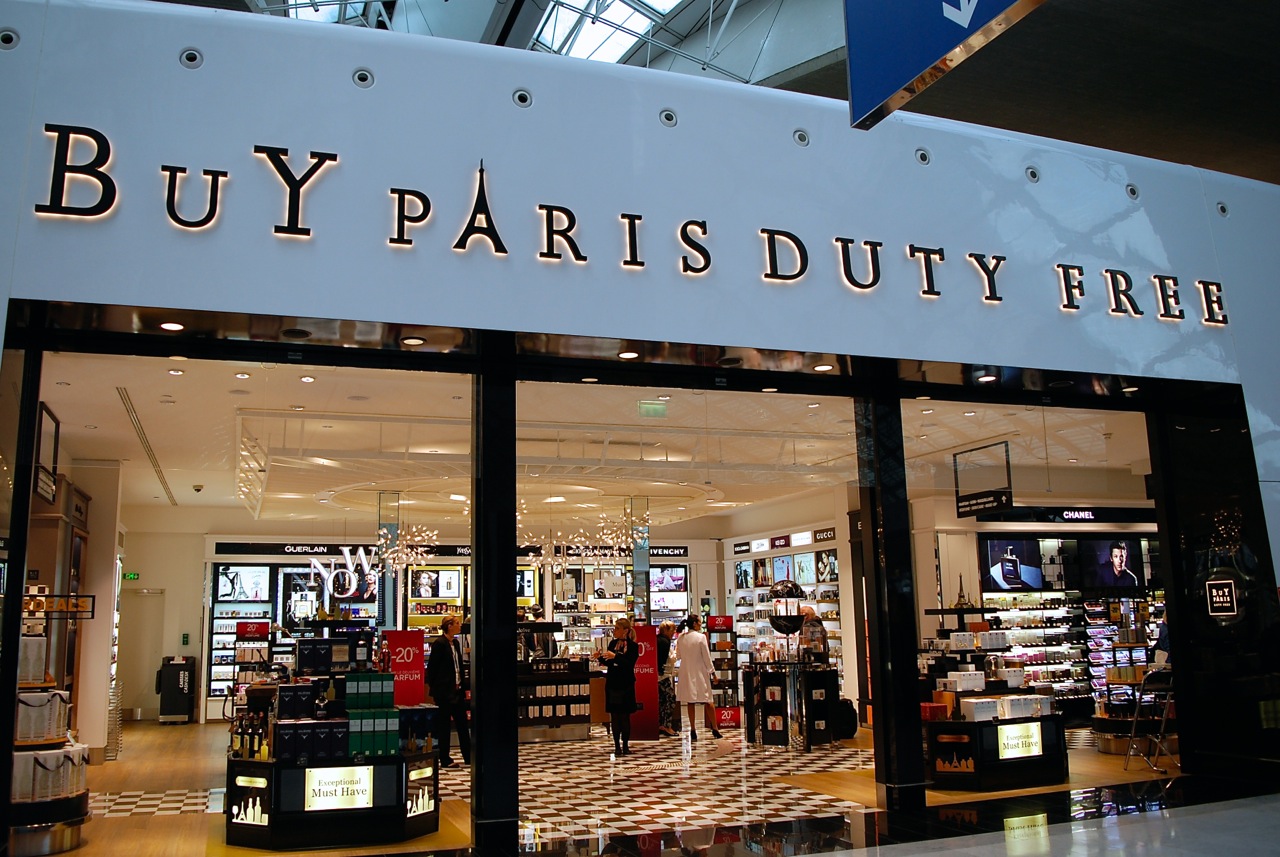 Buy Paris Duty Free can be the best place to load up on difficult scents to find. They also offer popular French make up lines. Don't expect any bargains and keep in mind your allowance for such items upon arrival into the United States.
Tip: Enjoy the expert advice from the aestheticians that work with the products every day.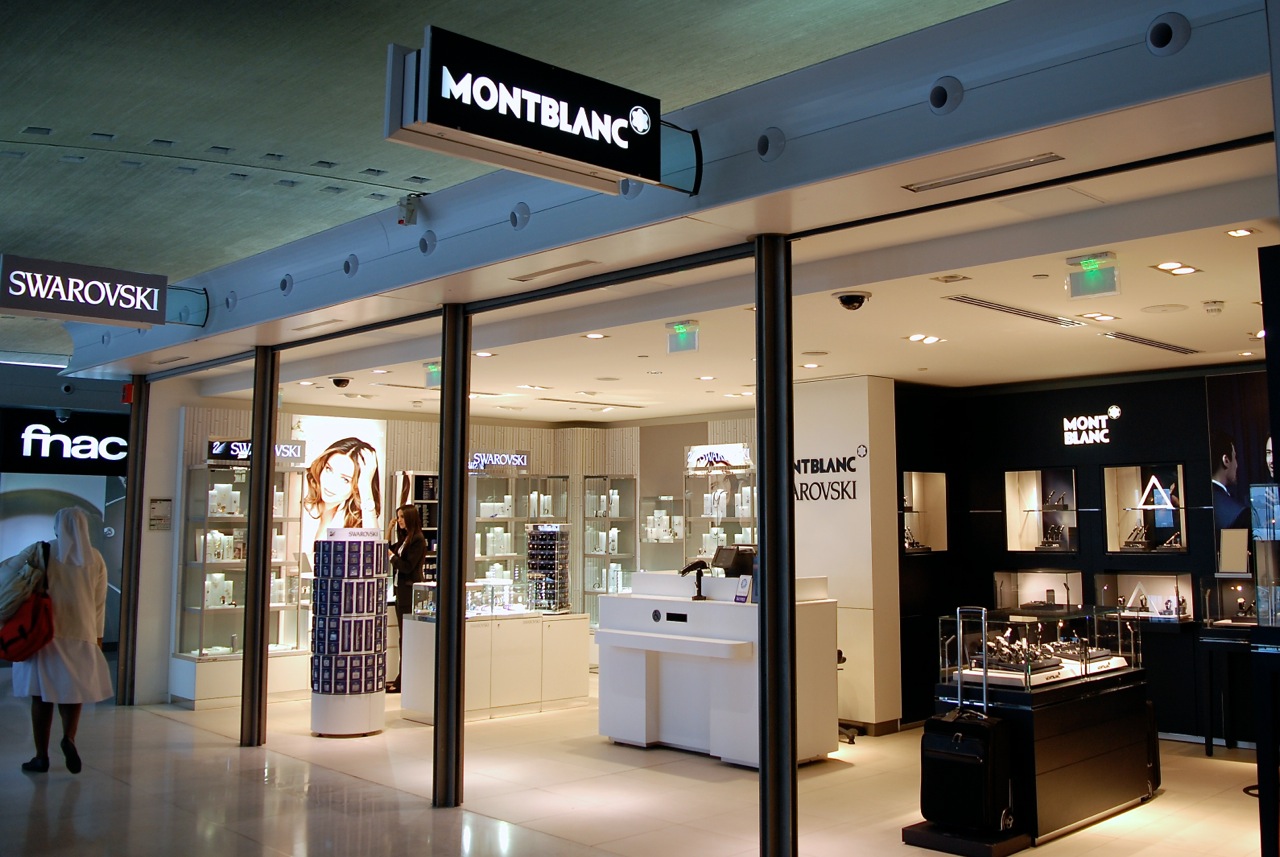 Not so uncommon items you might avoid
Mont Blanc and Swarovski carry fewer items than their stand alone stores, but a decent selection of traditional styles mixed in with nouvelle collections means you can satisfy the craving for excellent craftsmanship. However, most everything you see here you will find in many U.S. cities. Only purchase abroad if you are looking for a specific style not found stateside.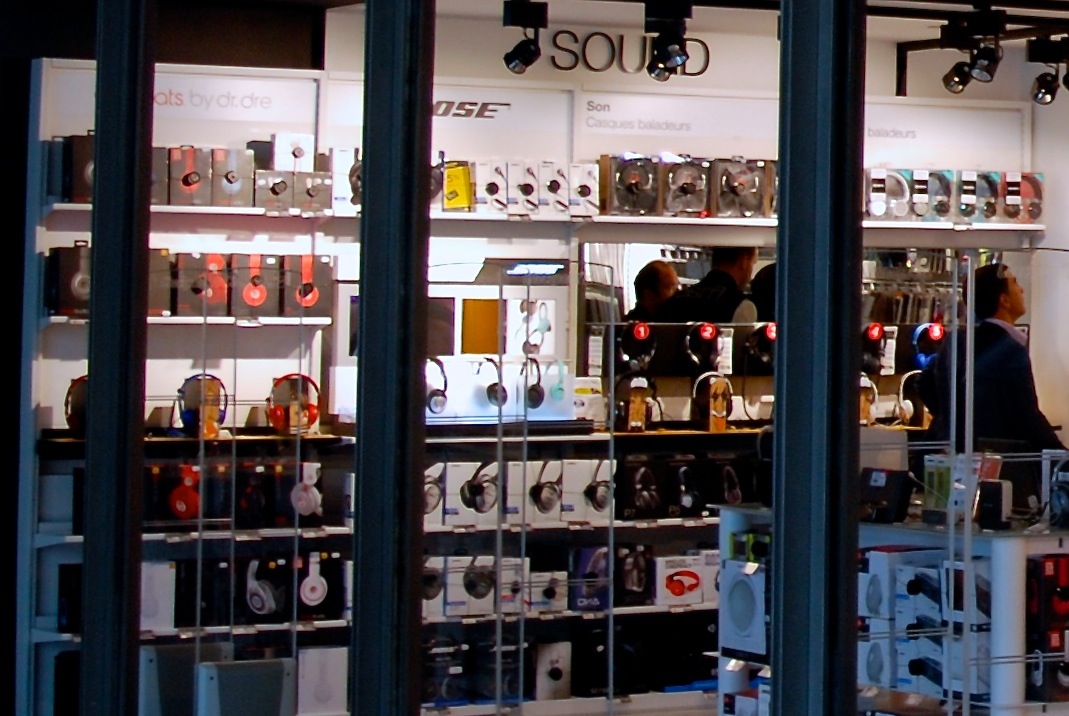 Practically speaking
The store fnac is a perfect place to replace forgotten electronic gadgets that are supposed to help you survive travel – either when you arrive or depart. They have the best headphones on the market and all the tools necessary for you to be plugged-in to enjoy life in a crowded cabin.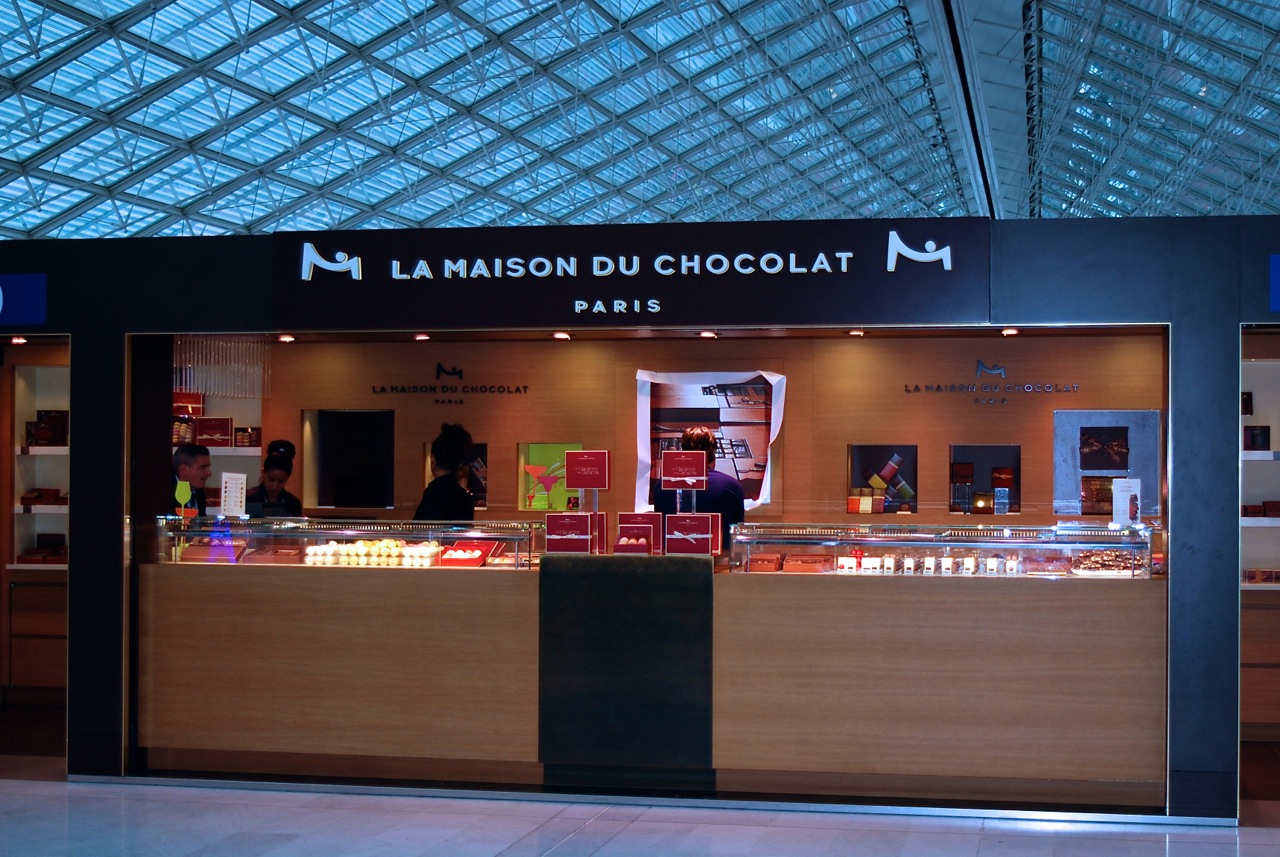 Sweet tooth
La Maison du Chocolat makes fine chocolates and macaroons. Pick up yummies in the signature red box with white bow for presents or do what I do and select a few pieces that you swear to yourself you will share with others and then eat the evidence on the plane. I am pretty sure you don't have to pay duty on food you consumed while in International airspace.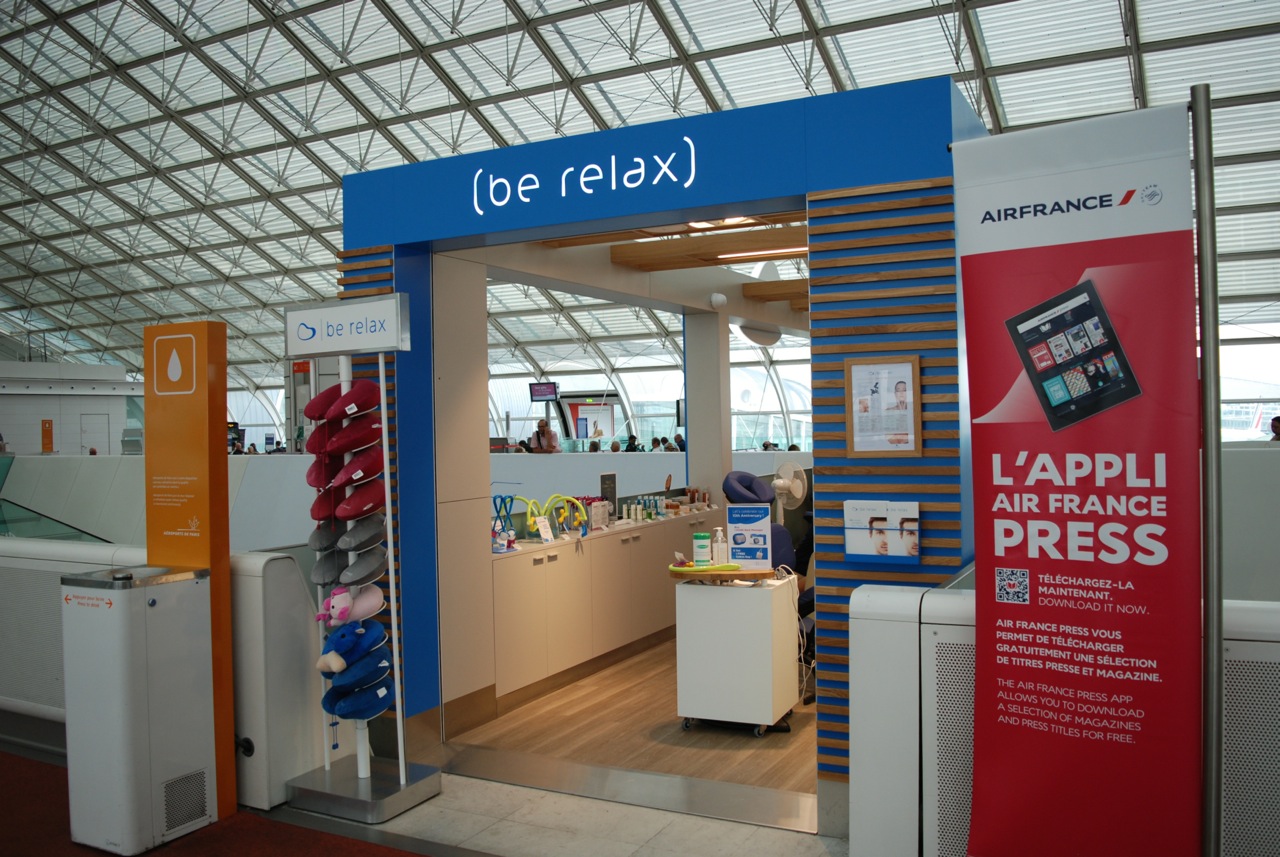 Chill after all that shopping
Be Relax they say in France. All that last minute shopping can make anyone fatigued. Luckily CDG has several locations of the chain of massage and beauty treatment kiosks called Be Relax. If you have the time you can sit and have a shoulder massage, pedicure, or manicure. If you are in a hurry, they sell aids to help you treat yourself while on the plane –  neck pillows and gadgets with nobs on them to grind away muscle knots.
Perusing the Duty Free areas and surrounding shops can not only free up time better spent sightseeing, but it can also eliminate carrying purchases around and having to deal with packing them for the return trip home. Happy duty free shopping at CDG!