Some gals dream of meeting their favorite eye candy like Ryan Gosling in person, but this chocoholic prefers to meet the masters behind my favorite Paris candy instead.
Chocolate artisan
Patrick Roger has long been one of my artisan heroes. Recognized as a leader in the art of chocolate making as a Meilleur Ouvrier de France (One of the Best Craftsmen of France), Mr. Roger doesn't simply make delicious and darling sweet treats. He creates large-scale and life-sized sculptures out of chocolate. Currently, until November, his amazing life-like Primates collection is available in each location.
Temptation
Call it serendipity, but sometimes I wander the streets of Paris alone without a destination in mind. I discover back streets, small cafés and boutique shops off the beaten path. Once I have had my fill of being "lost" I find my way back to a major street and make my way back. When I am on the left bank I subconsciously, well…maybe purposefully, I return to my hotel by way of one of Patrick Roger's stores. Often I window shop and avoid temptation, other times I can't get the door open fast enough!  I am in and out in a flash toting some goodies in hand.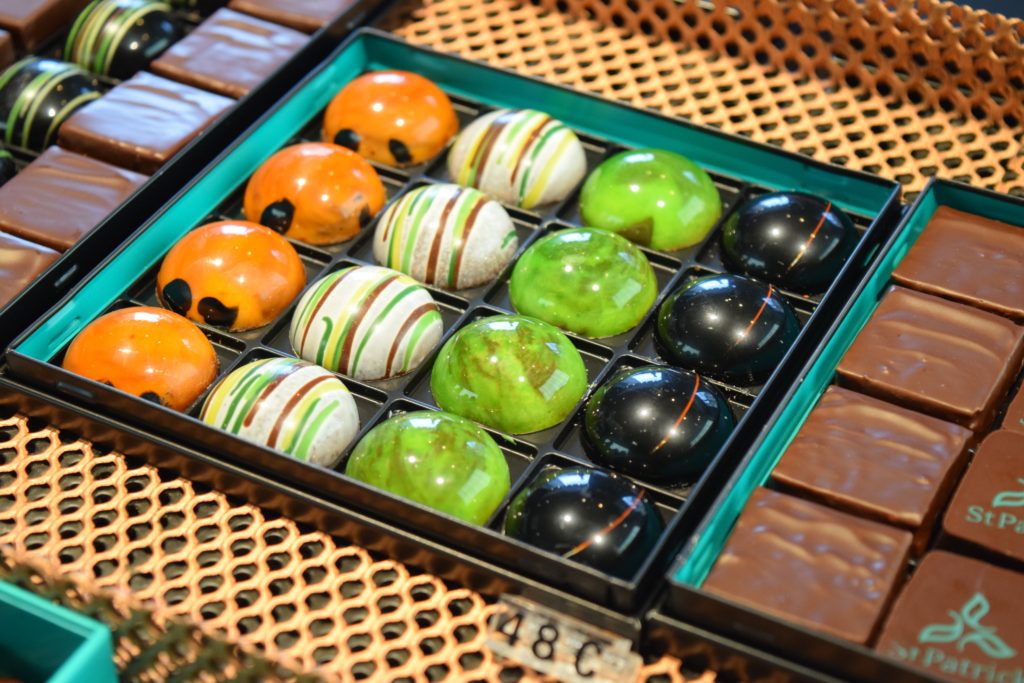 Paris stroll
Whilst Mr. Weekend In Paris was catching up on some work nonsense, I began a typical stroll and ended up sitting on a bench outside Patrick's Saint-Sulpice location watching the fashionably dressed French kids chase pigeons at the fountain. Next thing I knew, there was my idol, headed into the store. Starstruck, I followed him in (not stalker-like at all) and politely told him I adored his creations and asked if he would mind posing for a photo. He happily obliged! He was sweet, pun intended, and seemed very eager that I should explore all his creations even though he was super late for a lecture he was giving to a group of regular fans upstairs. It was so nice to have an unexpected chance meeting of one of my Paris candy heroes.
Multiple locations in Paris. Check out the link here for more information.