15 Sep

It's my 50th Birthday, Here are 50 Things I love about Paris and France

Posted at 18:48h

in

Bordeaux

,

Cannes

,

Dijon

,

Fashion

,

Food

,

France

,

Gal Pals

,

Giverny

,

Menton

,

Monaco

,

Nice

,

Paris

,

Restaurants Paris

,

Shopping

,

Transportation in Paris

,

Wine

10 Comments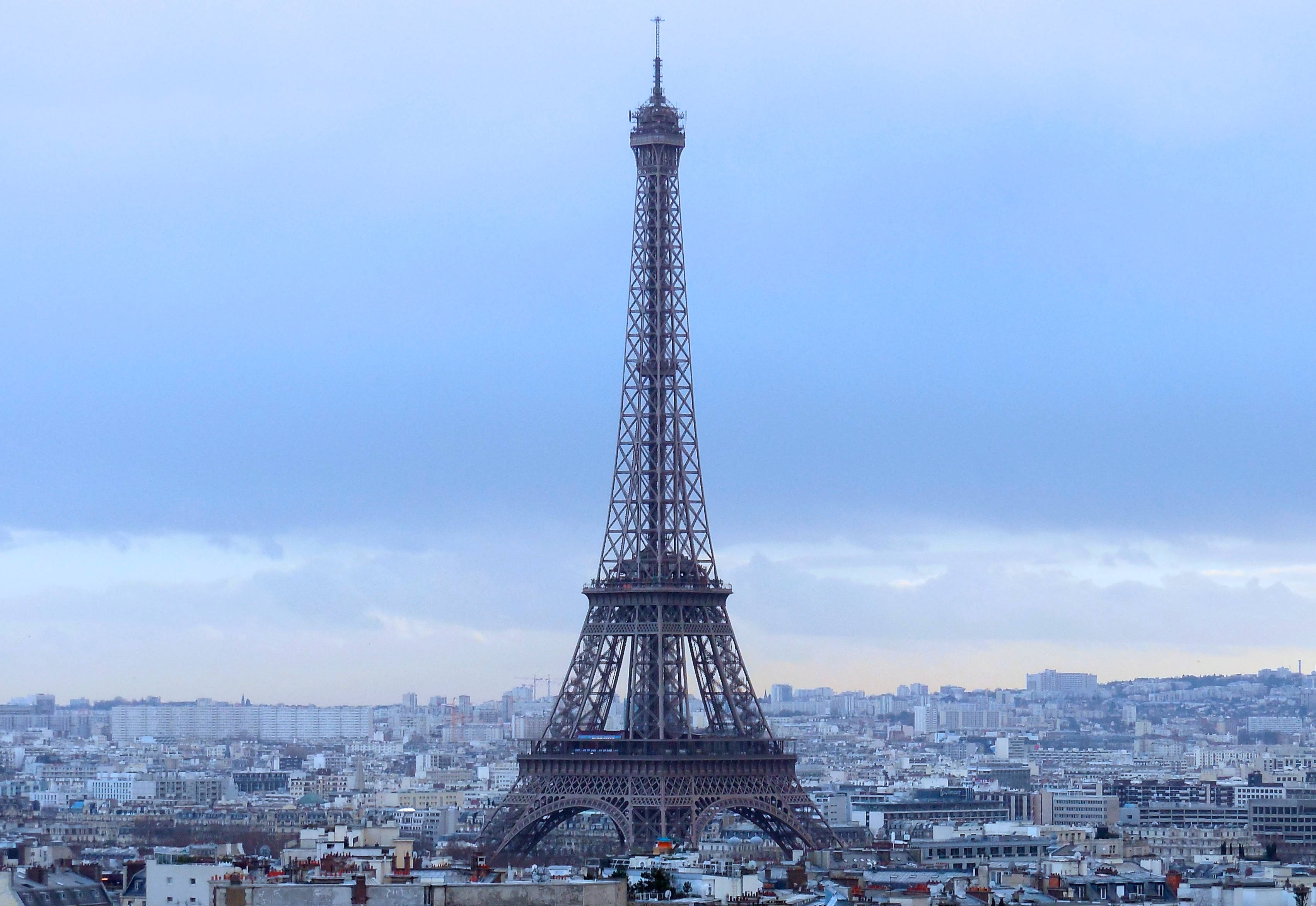 Today it's my 50th birthday (I don't feel a day over 49) and I just experienced the best trip in all my trips to Paris and France in my 24 years of traveling to Paris. It may have been my best travel ever, not a small revelation for a journalist who has been all over the world, but I have to admit the best trips ever were the trip down the aisle to marry Mr. Weekend In Paris and the two visits to the hospital to give birth to my wonderful sons Jack and Phil. But today, I want to share with you 50 things I love about Paris and France to commemorate my big birthday. 
Chocolate éclairs – my favorite pastry in the world when done right. There are so many spots in Paris where I pick up one of these delights and I have a hard time choosing my favorite. Lately, I have been partial to the ones at Pâtisserie des Rêves (pastries of my dreams).
Eiffel Tower –  no better icon in the world! It commands attention without overwhelming the city. It's strength and magic abound.
Notre Dame – the architecture and history filled with mystery and Godliness. It gives me peace to light candles here each time to keep me grounded and humble.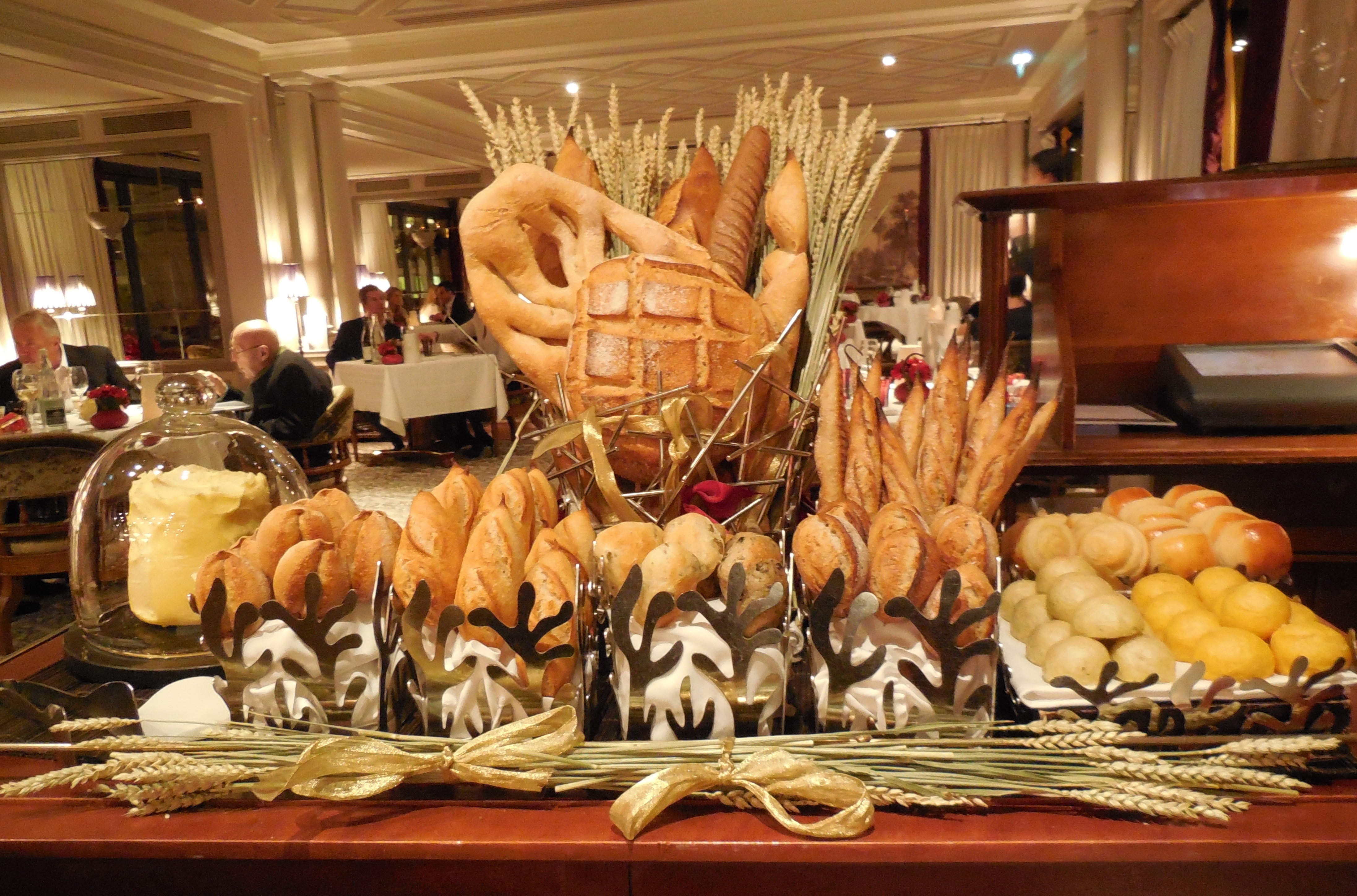 The bread – nothing let's you know you are really in Paris more than tasting a great baguette! Locals say the water makes the bread and this is why you can't duplicate this savory outside of France. I tend to agree! Of course, perhaps it's also the salty French butter that accompanies it that adds to the mystique.
Sacre Coeur – the happiest church I have ever been in. The light and bright interior speak to the soul and uplift anyone who is sad.
Montmartre – a hillside of distinction at the peak of Paris' greatness. Hidden treasures on every back street.
The Louvre – I could spend a lifetime in this museum and never see it all, never mind understand the complexities contained in her artwork housed there.
Café de Paris – favorite Gal Pal meeting spot on rue Buci in the sixth. Always a crowd pleaser outside watching locals buy their daily bread and treats. Great food and servers who greet me like an old friend each time I visit.
L'Ept Dupin – best authentic French cuisine cooked by Chef François Pasteau who works his butt off each day to make the best meals ever at incredibly affordable prices.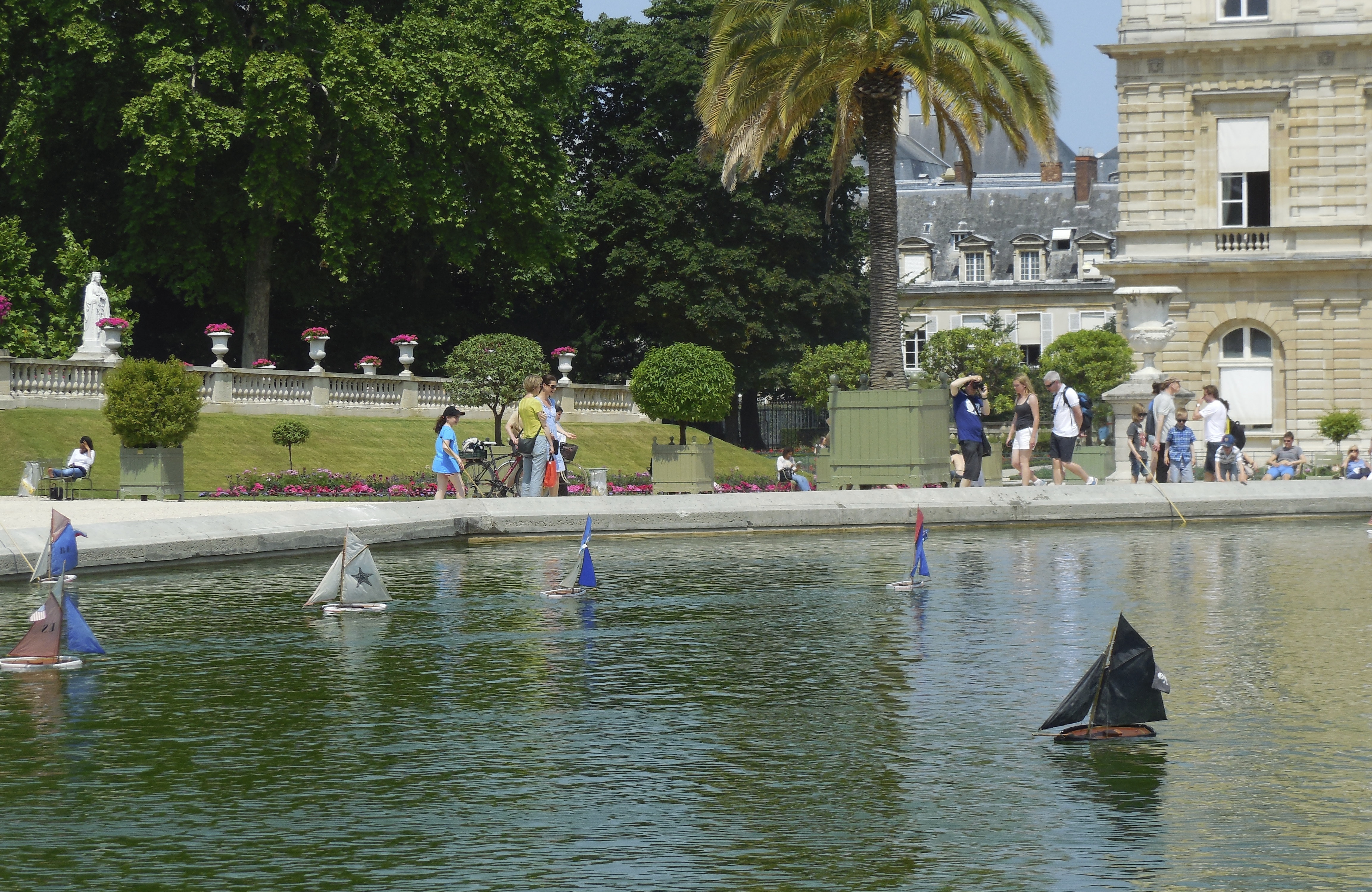 Luxembourg Gardens – summer or winter, each season these beautiful grounds offer visitors a resting place to sit and enjoy the best of Paris' outdoor flora and fauna. It is at its best in the summer when the children are playing in the pond with the sailboats and the older crowd sits under the shaded patios to play chess.
Marmottan Museum – petite museum housing some of Monet's best water lilies in an old mansion. You can walk around and marvel without the big crowds like at the other major museums in town.
Arc de Triomphe – situated at the end of the Champs-Élysée, this icon of freedom is copied in smaller versions all around the world, but never duplicated as how can you improve on perfection? I love to go up the steps and take shots of the Eiffel Tower from there. No better vantage point to see the tower and the boulevard below.
Café de Flore – best people watching spots at the outside tables on Boulevard Saint-Germain. They also serve the best chocolat chaud (hot chocolate) in the world!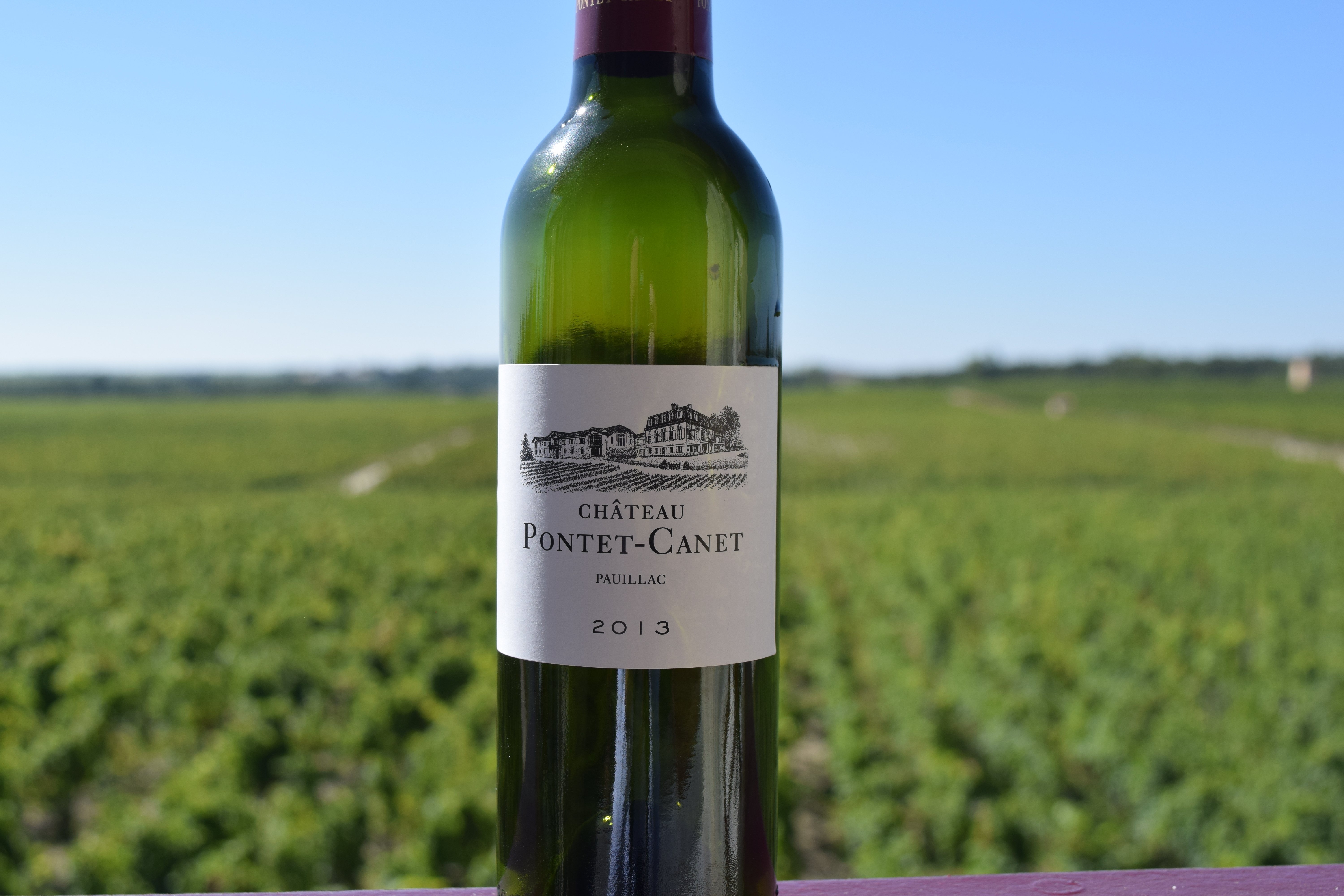 Pontet-Canet vineyards in Bordeaux – exceptional wines made in a biodynamic way. If you have never tasted a Pontet-Canet wine you haven't lived yet! Visit them in Bordeaux for a truly amazing vineyard experience in Pauillac.
Hotel Saint James – located in a real Parisian neighborhood close to the Arc de Triomphe, this elegant hotel in a mini mansion of grandeur has the most interesting suites and rooms with personality galore. The service is impeccable and the back courtyard filled with hot air balloons is something you must see for yourself.
Museum d'Orsay – famous for its "contemporary" art work, now almost antique to us and amazing! The open air space with tons of natural light and welcoming nature makes this a popular museum with tourists and well worth seeing each time.
Ô Chateau Wine Tasting – on the right bank, this spot for being introduced to French wines and the art of tasting is the best spot for novices who want to learn more about wine without being intimidated. Started by a fun entrepreneur, I love going back again and again to learn more about the art of wine.
George V, Four Seasons Paris – each room is a throw back to refinement and elegance without being stuffy. Their afternoon tea is a highlight for me each time I visit and the flowers in the lobby  by Jeff Leatham are not to be missed.
Church of the Miraculous Medal – next to the Bon Marche shopping mall, this little chapel is among my favorites. The sisters of the poor will bless medals there and give you an "ah ha" moment when done so with an open heart.
Carousels – Paris is filed with them! Next to architectural marvels, these welcome diversions from the adult world bring cheer to all. Be a kid again, or borrow one and take them for a ride on one. You won't regret it!
Coq au vin – my favorite French farmhouse dish when done properly. Chicken falling off the bone in a red wine sauce to die for is one culinary delight that I covet when visiting France.
Nice – had a poor reputation for years, this southern city is making a comeback in a big way. Great shopping, beaches and views to die for from the top of the old city. The flower market is spectacular as well. Taste the local dish Socca and tell me what you think.
Chocolate – a girl's best friend, the French are obsessed with it and for good reason. They import the finest cocoa in aim to make the best confection they can. Alain Ducasse has opened up several shops with his newest venture – chocolate making. His conviction has led to amazing results.
Giverny – Monet's retreat and home until he died. The water lilies are as picturesque as you can imagine. I highly recommend you visit them during the peak summer months if possible. Walk around the town to find more natural treats for the eye.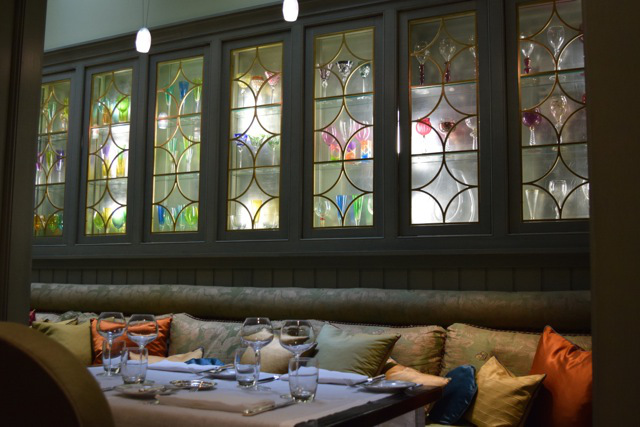 Hotel Daniel – the best customer service in all of Paris' hotels. This homey hotel is warm and charming without being overdone. The front rooms are ideal for afternoon tea and the breakfast room with the crystal glasses of all colors, a contemporary art piece of sorts is incredibly beautiful. The rooms are well-appointed and very traditional, yet updated. I love this hotel!
Bordeaux – what's not to love about the wine? Well, you will also fall in love with the town. One of the world's UNESCO sights, it is a small city with a big heart and shares its love of wine with the international community.
Île Saint-Louis – Paris' little island in the middle of the Seine River. Birthplace of Mr. Weekend In Paris' ancestors, this petite area is known for being a friendly oasis in the big city. It oozes charm out of its architectural pores. Stroll down for an ice-cream or pop into a creperie for a delightful Sunday afternoon.
Rue du Bac – one of my favorite places to shop because of the diversity of stores located along this wide street. Clothes, antiques and jewelry can be found here from one of kind vendors.
Dijon – in the heart of Burgundy wine country, this village is a very walkable and enjoyable place to spend a weekend away from the hustle and bustle of Paris. Great fine dining and wine tasting are nearby and the people are very welcoming. Don't expect everyone to speak English, that's part of the reason to be there! Of course, taste some of the 100 varieties of Dijon mustard while you are there to complete the trip.
Champagne – bubbles galore in the Champagne region. Go to where it all began. See Dom Perignon's home, the founder of the process to make champagne and taste to your heart's delight. I can never tire of the pop of the cork of a fine bottle of this appellation. Of course, to be called champagne the wine must be made in this region. Anything else is just a cheap copy and must be called something else. Read your labels carefully and you will notice the difference.
Frommage or cheese by another name – I adore cheese from France. The "ooey gooey" types are my favorite, although the guys at 38 Saint-Louis cheese shop on Île Saint-Louis have won me over to the taste of compte. Aged well and to the peak of perfection and there is no equal for French cheese. Almost every restaurant, bistro and café have a selection to choose from, but the best of the best are always in the independent shops.
The Latin Quarter – what arrondissement you prefer says a great deal about your personality. I adore the Latin Quarter and the streets nearby in the 6th. Young people attending the Sorbonne are mixed in with working folks who have lived in this area for generations. Young families with kids live here too if they can afford it and it all makes for a great mixture of happy folks who enjoy the French art of joie de vivre!
Cannes – the little town that comes alive for the film festival, but is better experienced during the off-season. Lit with sunshine 300+ days per year, I recommend you spend a night here to see the sights and definitely use the tour guides from the Tourism Office to go off the beaten path.
Shopping – with many independent boutiques and one of kind designs, it's ideal to shop here. You can spend a wad or just a little and come away from a trip looking like you just stepped off the runways. Hardcore shoppers should hire a personal shopper to help you focus on the items you are on the hunt for. Novice shoppers make yourself familiar with the rules for duty-free shopping and ways to spend money and get the VAT (value added tax) back from your purchases. Strict rules apply and you have to declare your items at the airport before leaving.
Picnicking – grab a baguette, some cheese, some wine and head to any park or along the Seine for the best way to spend a summer or fall day in the City of Light. No need to perch under the tower or other touristy places to compete for blanket space, simply find a little green space near your hotel or favorite area and cop a squat. You won't regret it!
Flowers – for a city with urban sprawl everywhere, you can still find a flower stand with fresh bouquets everywhere. When skies are gray in the winter, it's bright and cheery to add some color and life to a hotel room and apartment. Pick some up and add a little fun to your stay.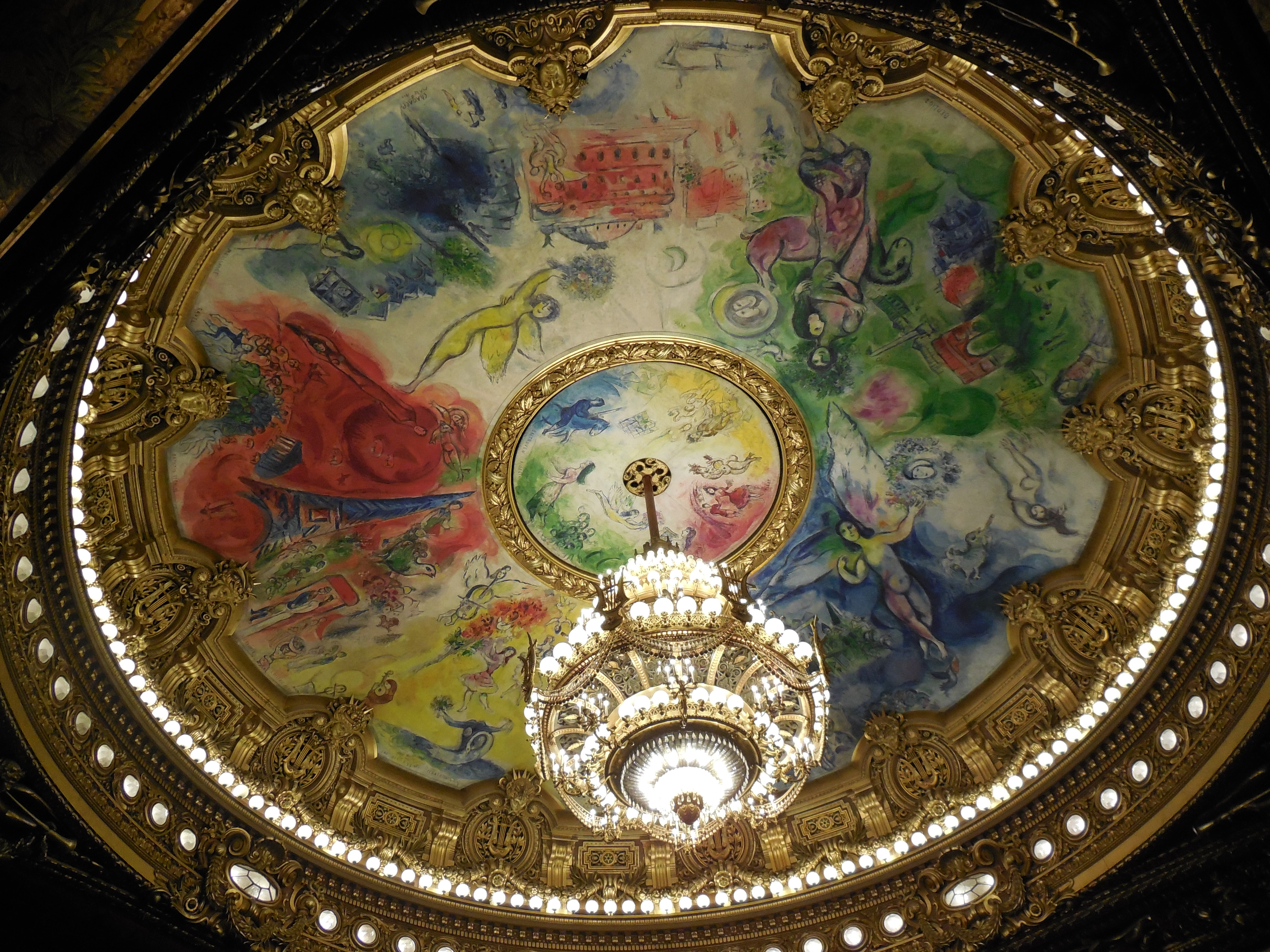 The Opera – even if you don't understand Opera or want to attend a performance, it's worth checking out the Opera House. The theater and entrances up to the boxes are so decadent you will appreciate the opulence. The ceiling in the performance hall is a masterpiece by Chagall. You must see it!
The Marais – this district still has some excellent examples of pre-Haussmann architecture. Today, there is a mixture of old and new, giving the area a distinct vantage point to learn the history of the revolution and how it all unfolded.
Outdoor Markets – fresh produce is best found outside so it is wonderful to see the resurgence of the open-air markets all around Paris. Certainly there is more to an outdoor market than produce: meats, cheeses, wines, flowers and everyday items can be found. The colors and the smells are like no other place in the world so check them out next time you visit.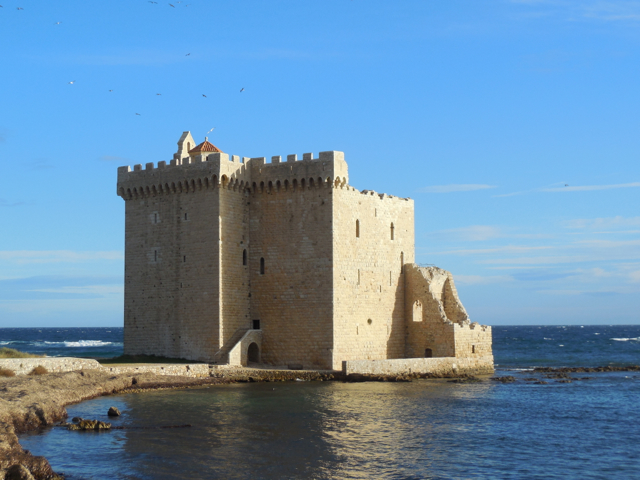 ÎleIl Saint-Honorat – the island off the coat of Cannes. Home to the Benedictine Monks who produce some fabulous wines. It is a peaceful oasis off the beaten path that speaks to the soul.
Getting lost – wander off the main boulevards to experience life-like a local. Don't forget to look up to see the balconies of people who value their private spaces and adorn them with beautiful flowers in the warm summer months and Christmas decorations in the season.
Métro – the best way to get from point A to point B. Purchase a carnet of 10 tickets and ride to your heart's content. Get off at unusual stops and you never know what you might find.
The Seine – walk along the pedestrian path below street level and marvel at the houseboats, which can be quite elaborate. Witness the tourists floating by on the large bateaux's and wave to them as they see Paris from a different vantage point. Smile, because they are likely snapping a photo of you thinking you are a local. Pop open a bottle of your favorite appellation and enjoy the quietness amid the chaos that is above.
Carnavalet Museum – explore the history of Paris at this ambitious museum. They give Francophile's an opportunity to learn why France and Paris is so special historically.
Bastille Day – pomp and circumstance plain and not so simple. Vivre la France is the motto of the day and the fireworks are to die for.
Monaco – a principality of France and one of the most decadent cities in the world. Billionaire playground for the rich and famous, but it also has something for the average Joe to appreciate. Gamblers be aware that the famous James Bond casino will let you in to the main gaming room, but private rooms for big players is by invitation only. Sit at the Café de Paris just next door to get a bird's-eye view of the clientele and the best car watching in the world! Stay at the Fairmont for amazing views of the water and, if you can afford it, this is the primo spot to watch the Grand Prix's best hair pinned turn in the race.
Menton – the town on the border of Italy, which has the most beautiful harbor in all of France. The lemon festival hosted by the city each year is one of the best festivals France has to offer.
Centre Pompidou – exhibits that will blow your mind. Contemporary art in a futuristic capsule. Talk about thinking outside the box, the curators put together spectacular shows of the world's best examples of modern art. The views of the city are a bonus when going up and down the glass-enclosed escalators to the higher floors.
The Tourism boards – at every city and small village are the best ambassadors of France. Make sure you check out their sites before visiting and stop by in person when you are in the country for ideas for local interests, tours and transportation needs.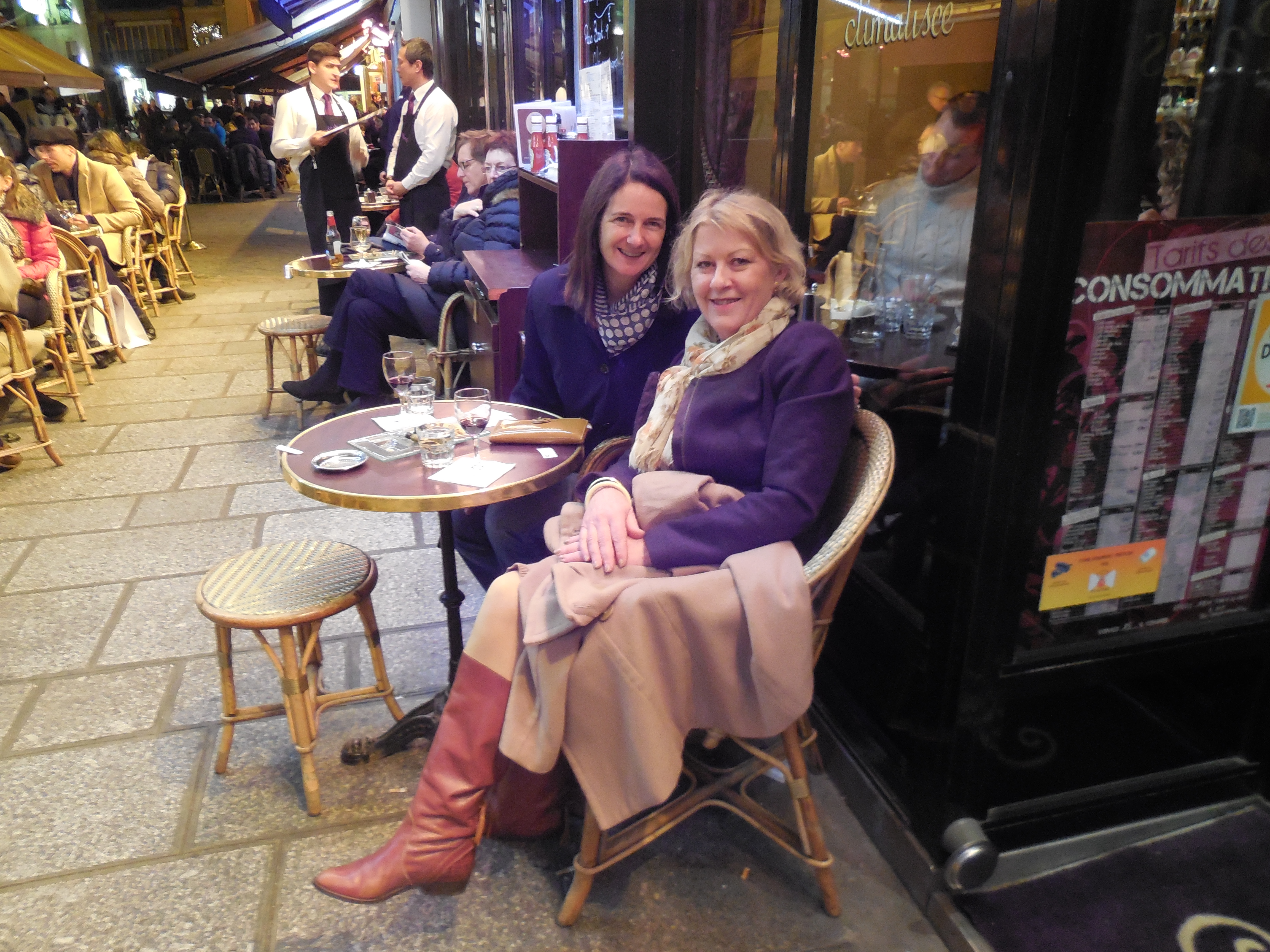 The Gal Pals – The original Gal Pal, Lisa, was the reason I kept going to Paris. Meeting her in the City of Light enabled me to keep up our long distance friendship. She resides in London and I am in Houston, Texas. Our meeting spot has been Paris for the past 23 years and others soon joined our escapades. It's the perfect place for gals to get together to shop, dine, and drink Bordeaux. Together we have laughed our way through beaucoup bottles of vin rouge. We have discovered many out-of-the-way places. More fun has been had gathering at cafés where we talk late into the night catching up on each others' lives. I am forever grateful to the cast of characters who have joined me on this great escape. Thank you to Elizabeth, Christine, Clare, Corrie, Andy, Kate, Maryann, Nancy and Karen for sharing the best of France with me. And, to the recent Guy Pals, Mr. Weekend In Paris, Father Tucker and Terry who recently joined the fold of merry Paris goers, thanks for a memorable 25th wedding anniversary party of a lifetime!