The best souvenirs from Paris can be edible, but I prefer more tangible, long-lasting gifts like the faience earthenware at Faiencerie de Gien.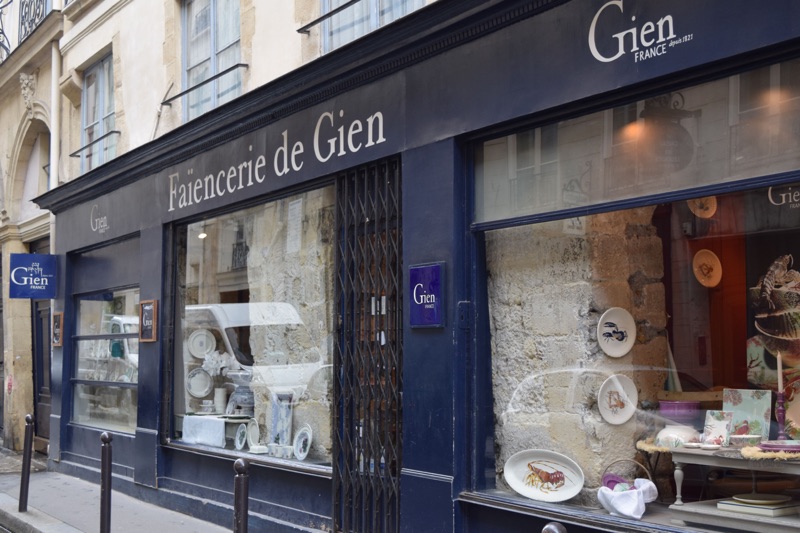 Sauntering around the bended streets of Paris' Left Bank is particularly satisfying to travel wanderers like me who delight in bumping into shops they have overlooked on prior visits. For one reason or another, I have peeked through the windows of Gien's  at least a dozen times, but never entered the shop until this past September. Oh Lord, I have been missing out on some great treasures.
History
Gien has been in the business of English earthenware, or  "faïence" as the French call it, for some 190+ years. What began as a small business in the petit village of Gien on the banks of the Loire River has blossomed into an international brand of distinction.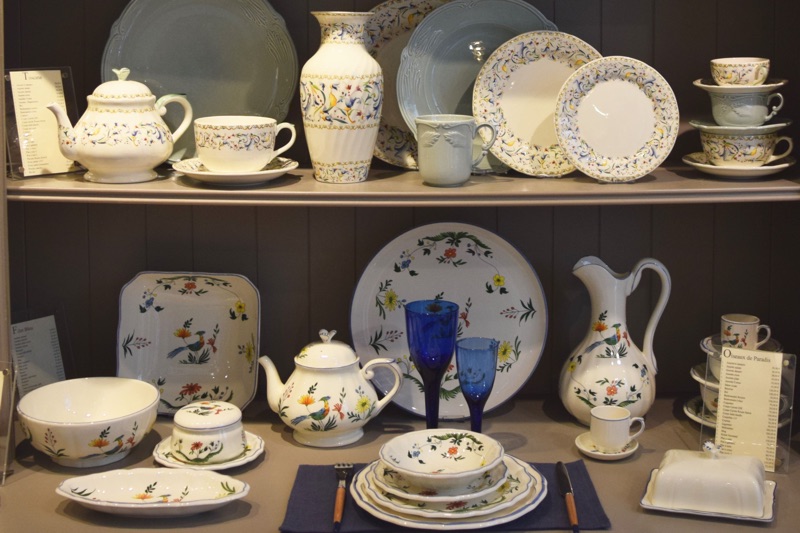 Personalization
Generations of prominent French families have commissioned Gien to personalize their table service chargers, plates and cups with family crests, initials and commemorative dates. Ordinary citizens and tourists alike start their own traditions of marking family occasions with personalized pieces made on demand. It may take a while, but thank goodness they will ship to the U.S. for a modest fee.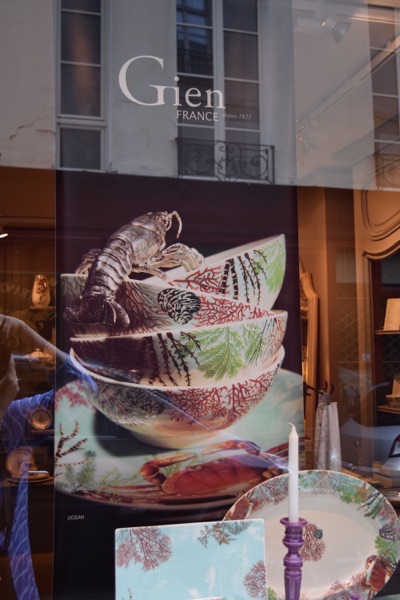 Collectibles
Not only do they carry a line of French café scenes which make great souvenirs, they also appeal to people with a wide variety of interests. I love their Safari collection as well as their Route des Indes series. I started collecting their Ocean themed items for use on our boat. It's fun to add a piece at a time when on my travels to Paris.
They have two locations in Paris, one in Brussels, one in Bordeaux and of course, in Gien. I have only been to the store on rue Jacob near St. Germain des Prés but I can tell you the sales people there were so warm and friendly and they followed up with me when I chose to have some gifts for Christmas shipped as they were too cumbersome to carry home.
---
Location
13, Rue Jacob
75 006 Paris
---
All photos are the property of The Weekend In Paris. Must obtain permission before use.