When in France, you must take time to stop and smell the French perfumes! I am so glad I did at Fragonard in Eze Village. The history of perfume dates back to the Mesopotamian times. As the world travelers brought the craft of creating odorous concoctions west, the Italians brought the chemical formulas to France where chemists hired by the aristocrats spent lifetimes perfecting. Yes, the French had questionable, strange hygienic practices leaving them with strong body odor that perfume was used to attempt to cover up, but now the usage is simply superfluous. Kings Louis' XV and XVI were huge consumers of perfume, as was Napoleon. Gloves were a popular way to distribute the scents to people's hands, which lasted for days, but was reportedly discontinued when evildoers began mixing poisons into the perfume to slowly poison their enemies. It was a genius way to get rid of a dreaded rival without having to "lay a glove on them."
Southern France became the fragrance capital of the world. An entire industry was born from the heavy usage of perfume by the noble which then spread to the general population. Flowers were and are still today grown specifically for their fragrance in the Grasse village (northwest of Cannes/Nice) in the hillsides. Jean-Honoré Fragonard, a famous artist from the area is the name chosen for a large perfume factory based out of Grasse.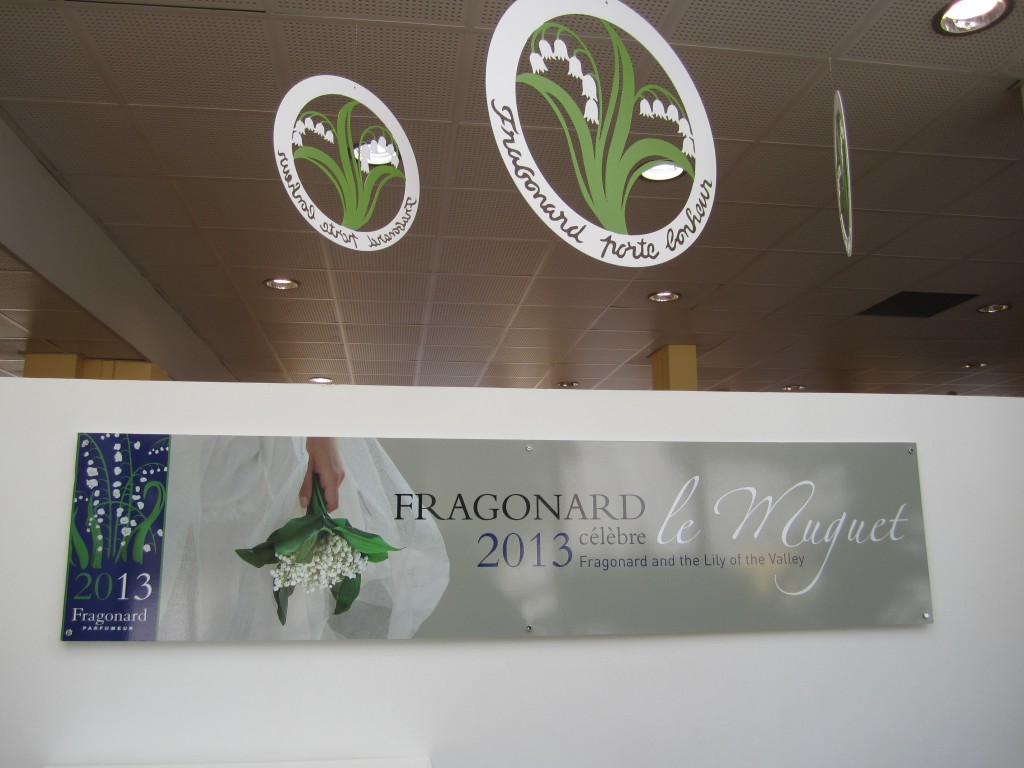 Fragonard has a few factories in France and Elizabeth and I took the opportunity to stop at one in Eze Village – halfway between Nice and Monaco. We were treated to a private tour as the factory was closed for a local holiday. We loved our first hand view of the inner workings of the process and could see how neat that their soaps and fragrances are hand-made, carefully packaged by hand and stored at the correct temperatures to ensure perfection upon arrival in the specialty stores selling their products. They produce cosmetics, perfumes, eaux de perfumes, eaux de toilette, hand soaps and face soaps to please every man and woman!
At the end of the tour, we went into the gift shop where our guide Martine let us sample the fragrances to our heart's content until we found our personal favorites. To narrow down the over 300 options, she asked us questions about our likes and dislikes to help focus our palettes. Yes, I said palette because you take in perfume with your nose and mouth and pick choices that appeal to both. You would not choose a smell with heavy citrus if you dislike eating citrus and chances are if you love citrus you will like those smells as well. Fear of commitment? Yes, I did not want to spend a bunch of money on a lark so I purchased a petite size that would travel easily and a yummy night cream (they call jelly) that used nightly, will guarantee that I look ten years younger. Not really, but this Gal Pal can hope!
Stopping at Fragonard was not a planned activity, but it was an unsual one and I think both Elizabeth and I were happy to have stumbled upon this little gem in the base of the beautiful Eze Village.
---
Location
Fragonard
L'Usine Laboratoire
Eze-Village / FRANCE / 06360
Tél: +33 (0) 4 93 41 05 05 / Fax: +33 (0) 4 93 41 02 95