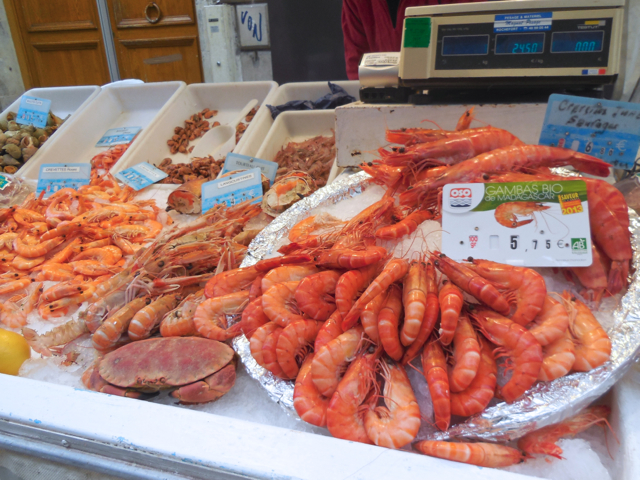 The food markets in Paris on rue de Seine were bustling 25+ years ago when I first stayed in Paris. We were at a modest (that's putting it mildly) hotel across the street. Each day Mr. Weekend In Paris and I were awakened by the sound of a woman in the street singing a song of food, enticing people to come shop locally. Both of us working for the US Navy at the time, money was tight. Consequently we opted to purchases bread, ham, cheese and a bottle of wine to make a picnic for some of our meals. My love for this area has been strong ever since.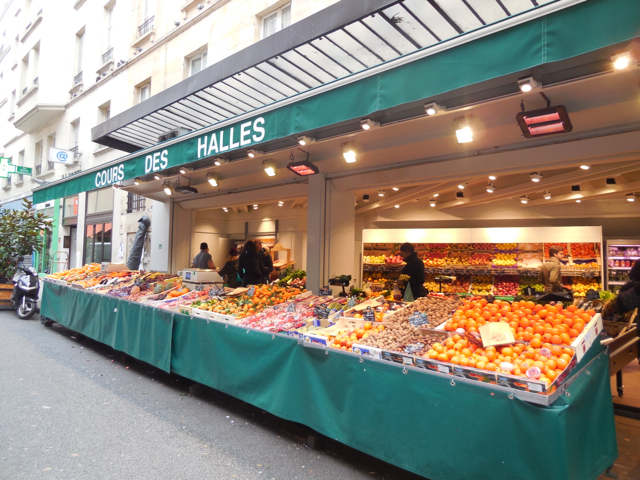 Years later the markets on the street closed down with only one or two remaining. Today, the rue de Seine food markets in Paris are thriving. Each time I go back I notice that more and more Mom and Pop little stalls are added to the street.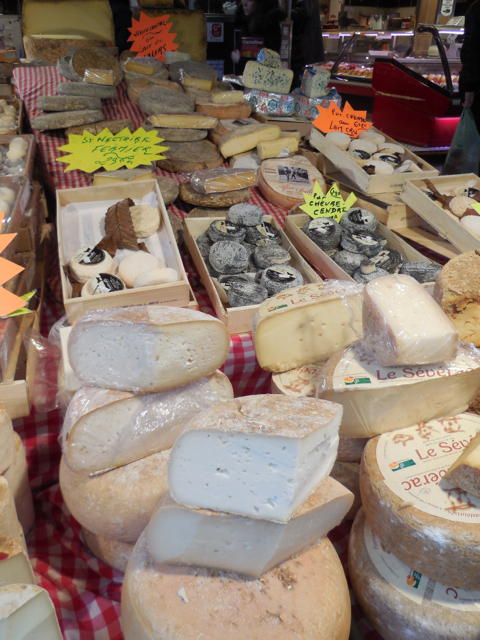 Preserving a way of life
I was told by a French chef that there has been a law passed where food market stalls can only be replaced by other market stalls. Apparently you can't take a food market stall and turn it into another retail operation which protects the industry city-wide. As much as I hate big government deciding how private property can be used, I do think this is a super way to protect a traditional way of life for Parisians and champions small businesses which are the backbone of any economy.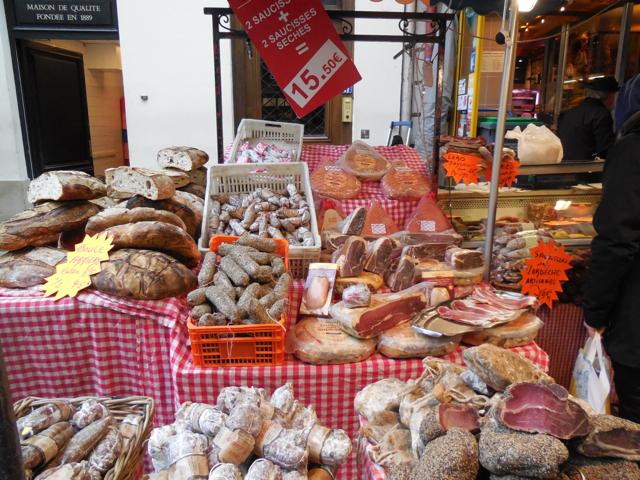 In addition to the fresh fruits and veggies on hand, you can pick up some lovely cooked sausages (saucisson), parma ham, fresh breads, spit roasted chickens, local cheeses, fresh crab and prawns (shrimp). Although the convenient supermarket Carrefour is right next door, most locals prefer to shop here at stalls at the corners of rue de Seine and rue Buci.
Plan ahead for weekend shopping
On the weekends the food markets in Paris are packed, and rightfully so. Everything looks and smells deliciously fresh. While not worth making a special trip to visit this tiny market area, if you are on the left bank and in the 6th, give it a go to support the local business men and women. You won't be sorry!
---
All photos are the property of The Weekend In Paris. Must obtain permission before use.