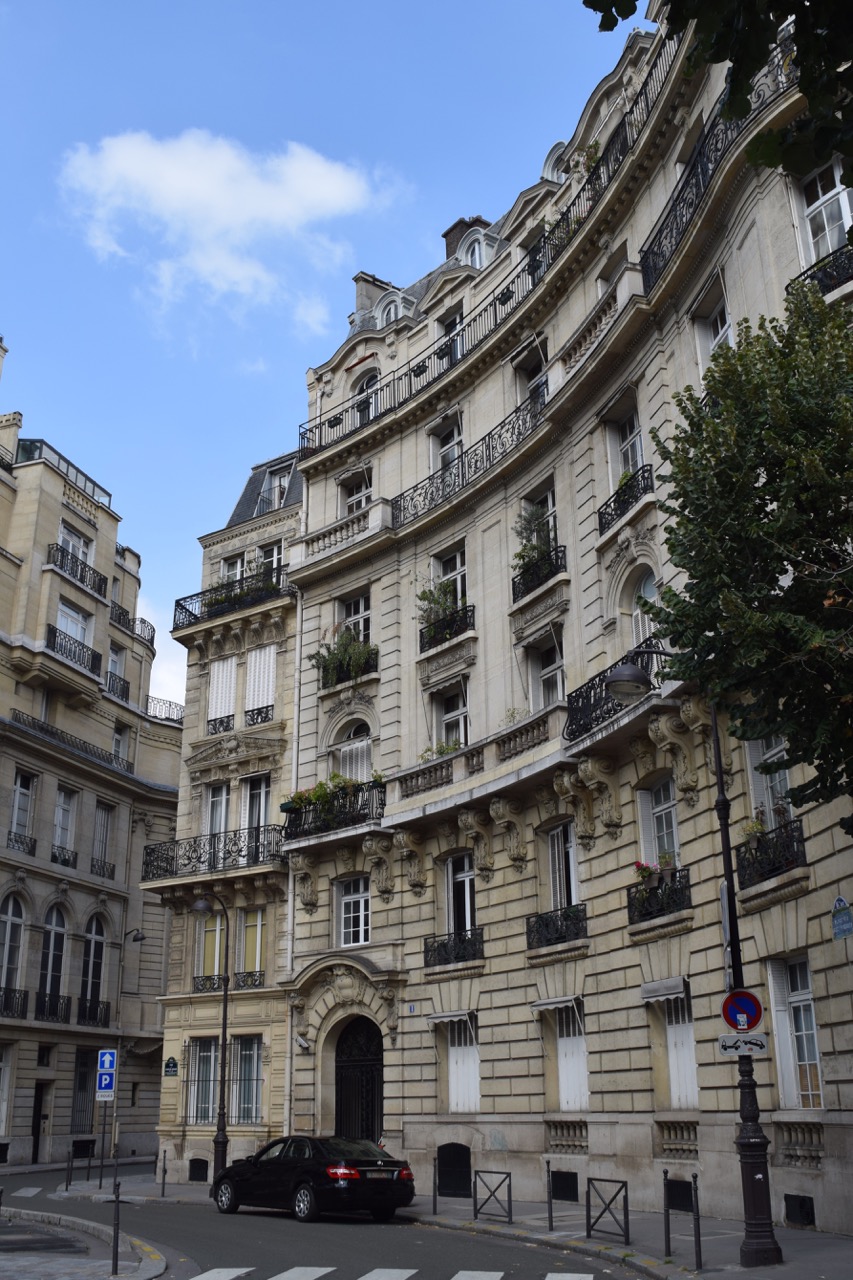 What makes a Paris walk to remember?  Often I walk solo around Paris snapping photos of everyday life of locals. I've grown fond of my jaunts and consider each arrondissement interesting. I adore self-guided tours. All you need is a local map and off you go. Look up landmarks as you encounter them to learn about the monuments and architecture around you.
Just around the corner from Hotel Saint James, lies a vibrant city area devoid, for the most part, of tourists. While staying here, I took a stroll along Avenue Victor Hugo in the Paris 16th arrondissement. The 16th is not as sexy as the Right Bank, or as glitzy as the Place de la Madeleine, nor as trendy as the Marais, but it is definitely a cool neighborhood to hang out and be a global local amongst its wealthy inhabitants.
Residents lucky enough to afford the staggeringly high rents enjoy the wide streets, proximity to nature (Park Bois de Boulogne). I felt a bit guilty invading the local's space, but not enough to keep me away. I spent an afternoon wandering around the orderly side streets off Avenues Bugeaud and Hugo that were not as interesting as the pre-Haussmann Marais venues where homes and businesses were built to their owners wishes and not a set of orderly plans. Still, coming from the U.S. the curved mansion blocks were gorgeous to me with the detailed carvings and provided a sense of serenity in a crowded city.
Here were my favorite things to experience and photograph: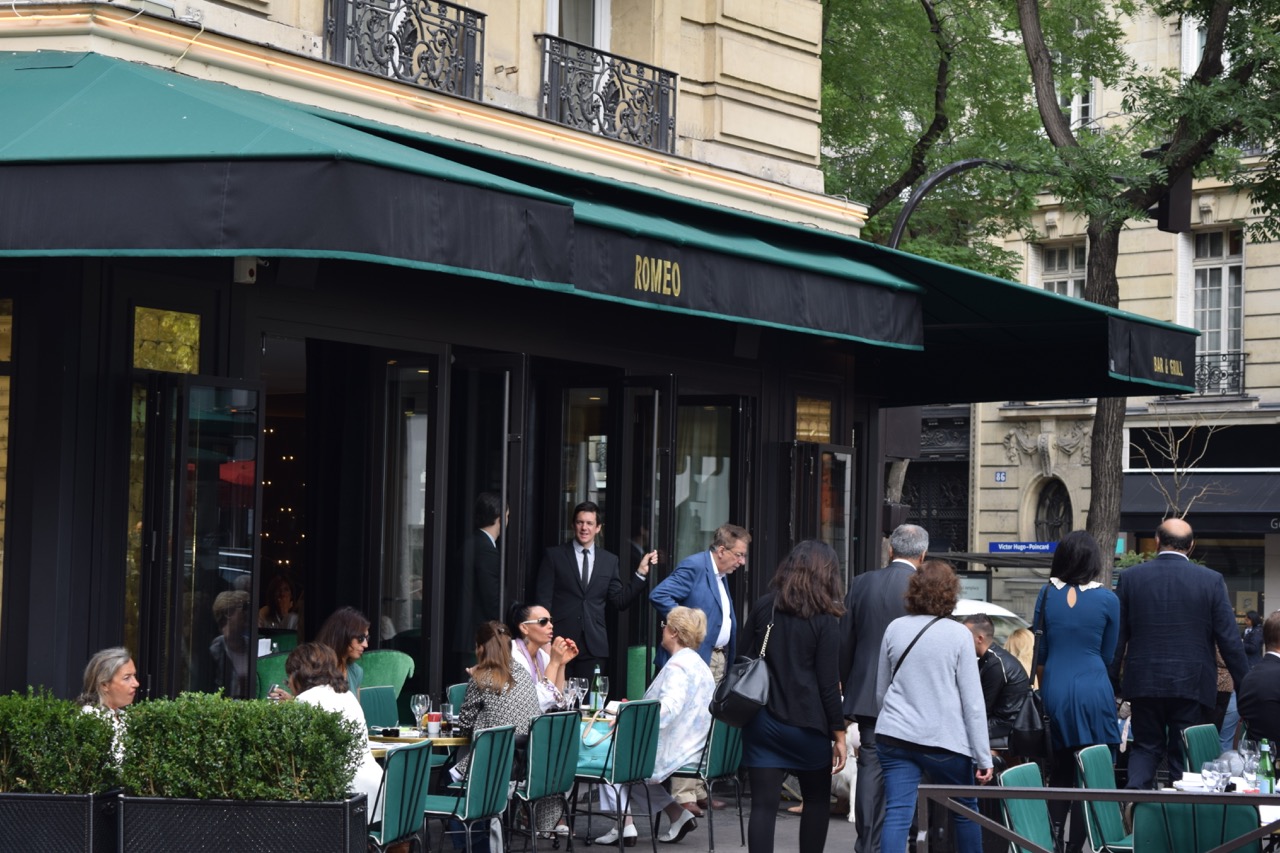 Romeo Italian restaurant where large brick oven pizzas are served piping hot and the bread divine. The outdoor terrace was bustling at every hour of the day and inside was certainly hopping too at night. The prices were cheap, but the atmosphere was not!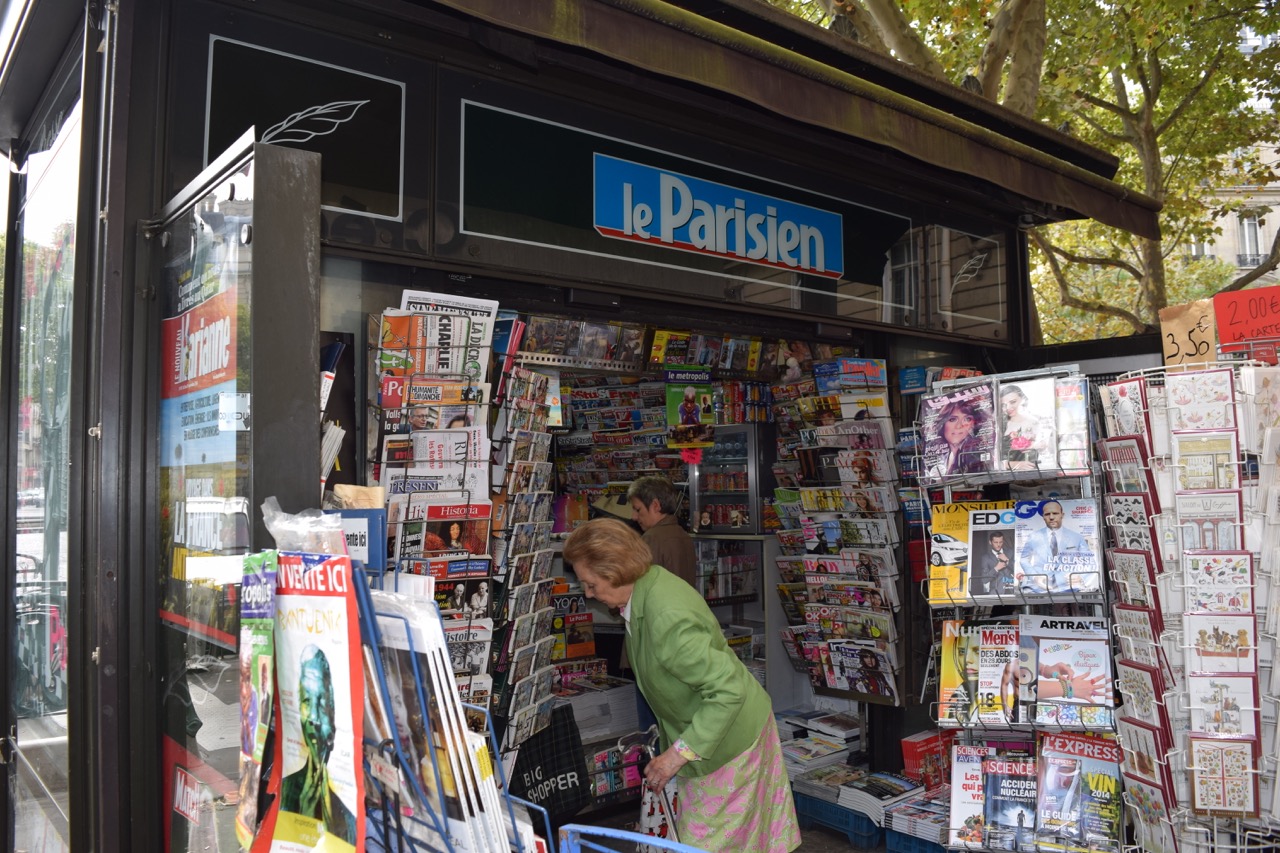 The newsstand was not extraordinary, but was more substantial than the ones in the tourist areas. It makes sense when you think about it. This is a neighborhood where people occupy most of the buildings, not businesses, thus there are more customers and a sophisticated, well-traveled bunch that demand papers from all over the world.
Crests and crowns are everywhere if you look for them. I am sure if I lived here I would stop noticing them, but as a tourist it made my heart sing to see such artwork and throwbacks to prominent families.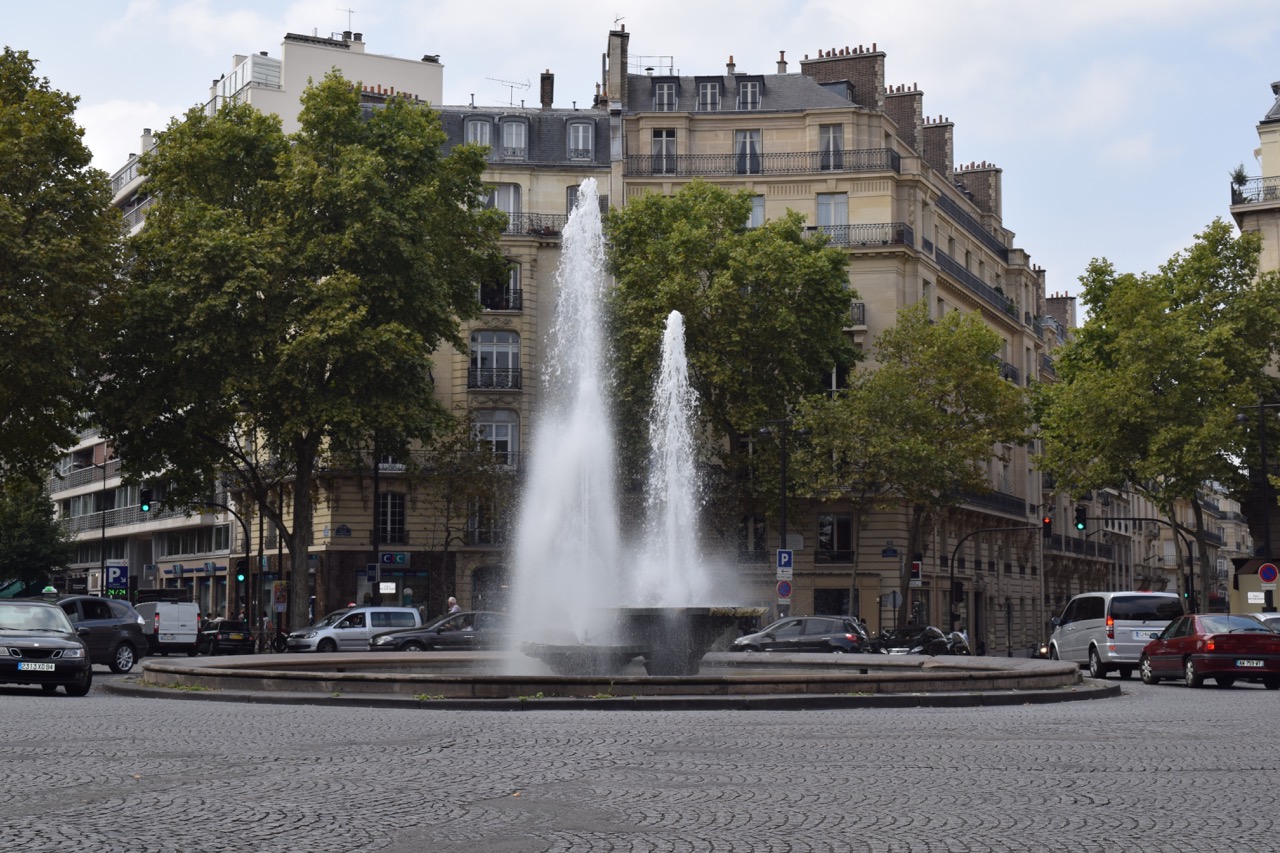 Every important junction needs a fountain so the rotary where eight large streets feed into the roundabout is a perfect spot to place a water feature. This one is less ornate than most, but it does the trick on a hot day to make you feel a little bit cooler.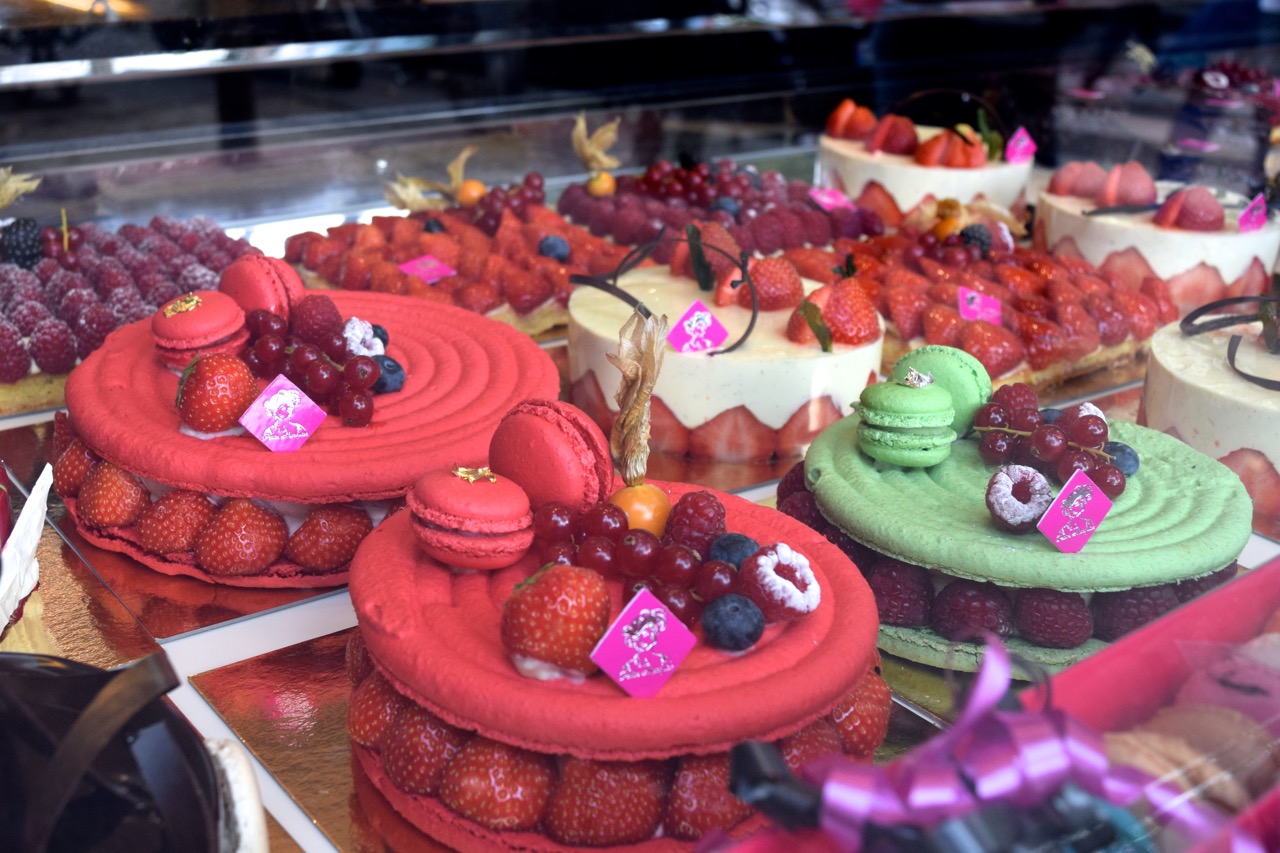 The A la Petite Marquise boulangerie where the pastries in the window were the most vivid colored sweets I have ever seen. I can only imagine trying to get a stain from the frosting of these cakes out of a white linen outfit. I still think it would be worth it!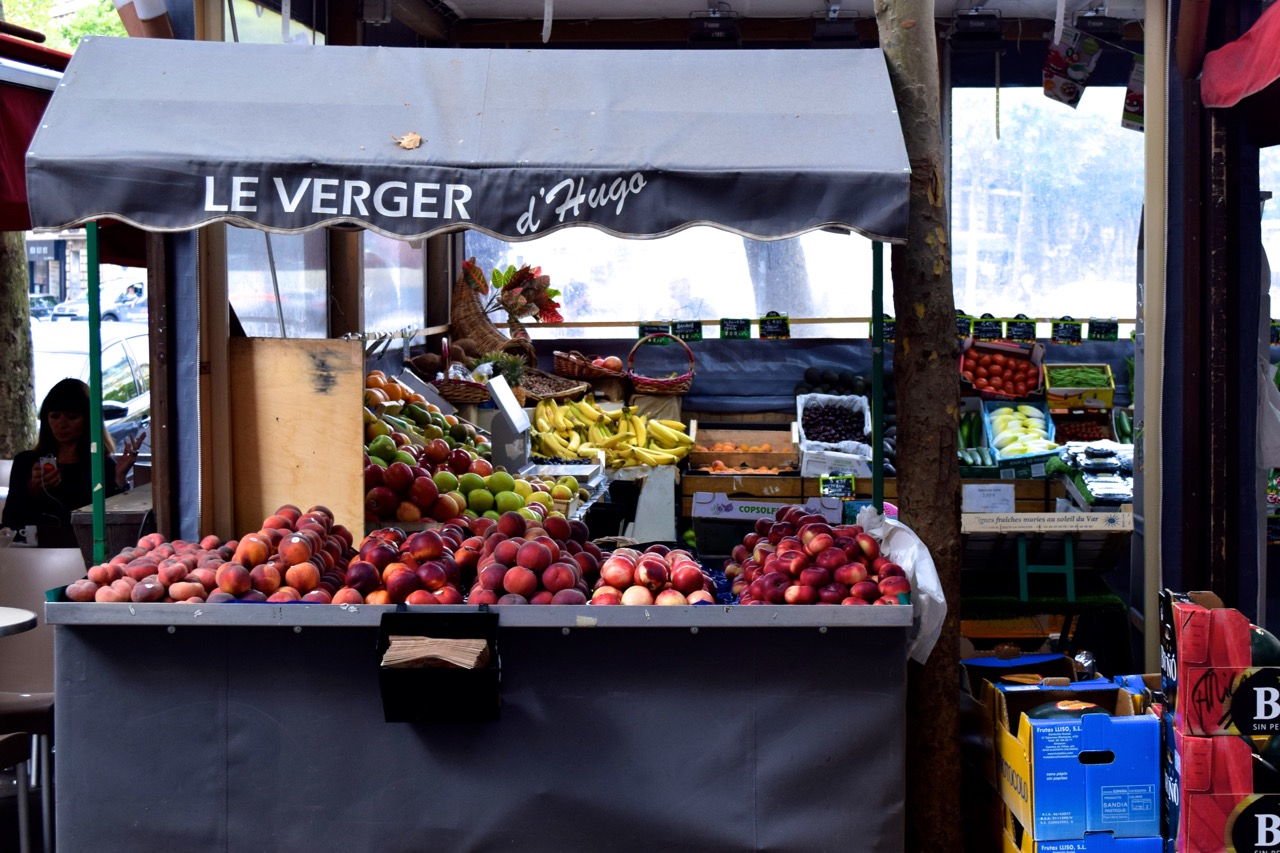 Le Verger on the circle is a handy fruit and veggie stand that I found to be filled with organic options and exotic treats that I could smell before I even spotted the awning.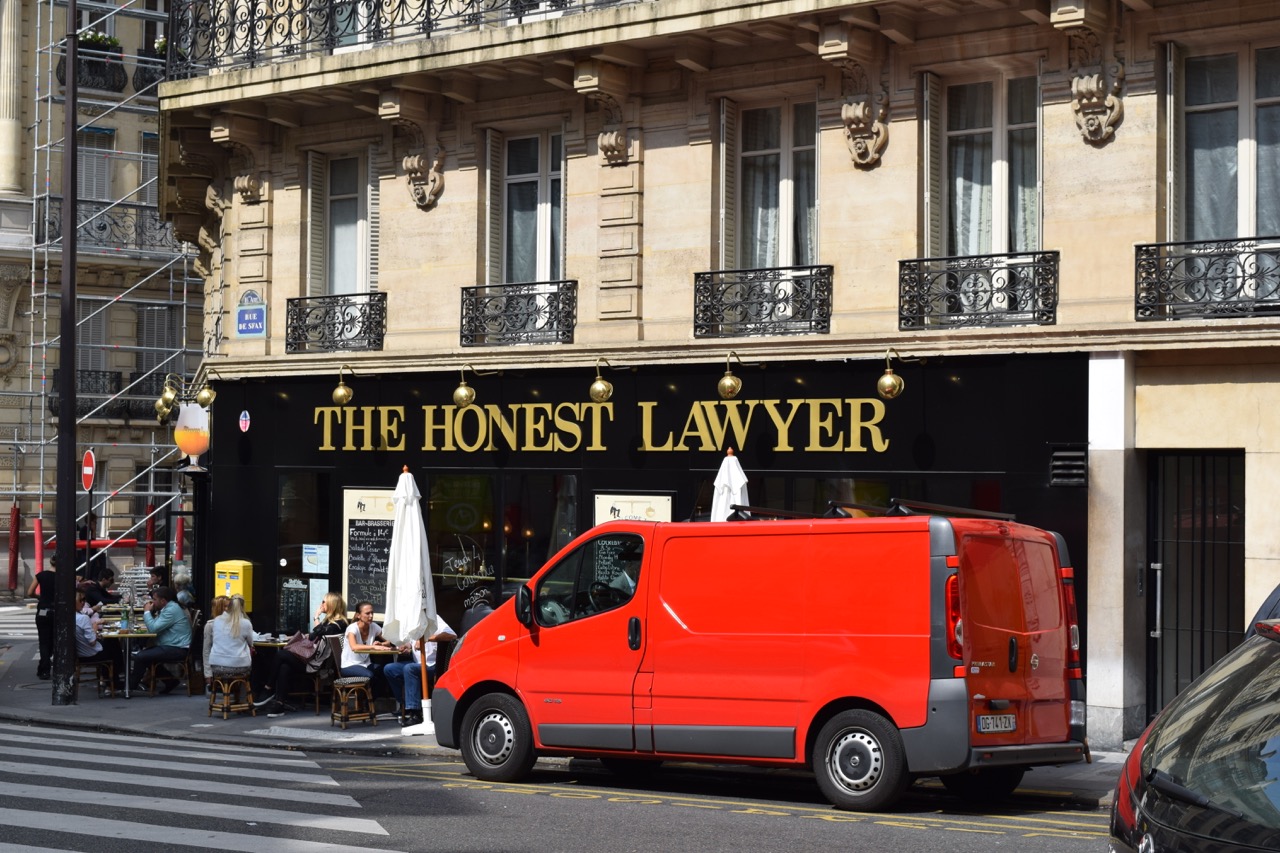 How funny to have a pub named the Honest Lawyer – such an oxymoron. I loved that it was packed in the middle of the day by men and women in suits indoors and by regular folks outside, clearly the lawyer types preferred anonymity the afternoon I was there. It just made me smile.
Next time you are in Paris, take a walk along Avenue Victor Hugo in the 16th and enjoy the views.
All photographs are the property of The Weekend In Paris. Must obtain permission before use.