It's not often I get to sample century old Cognac, but when I do, I prefer the family owned and run Tesseron Extreme Cognac. Exquisite and smooth, an exceptional blend of eaux-de-vie (water of the spirits) is found in the well-aged Tesseron Extrême.
The maître de chai (cellar master) watches over the casks of precious Cognac as if his life depended upon it. Masterfully, he creates blends from grape varieties from two distinct estates that result in a rare and extraordinary spirit. The Boneuil estate is located in the Grand Champagne area and the Saint-Surin is in the Petite Champagne estate. When distilling the cognac, the grape blends used are Ugni Blanc, Folle Blanche and Colombard. Only a handful of cognac makers can achieve a perfect mix as strong and smooth as what is produced at Tesseron.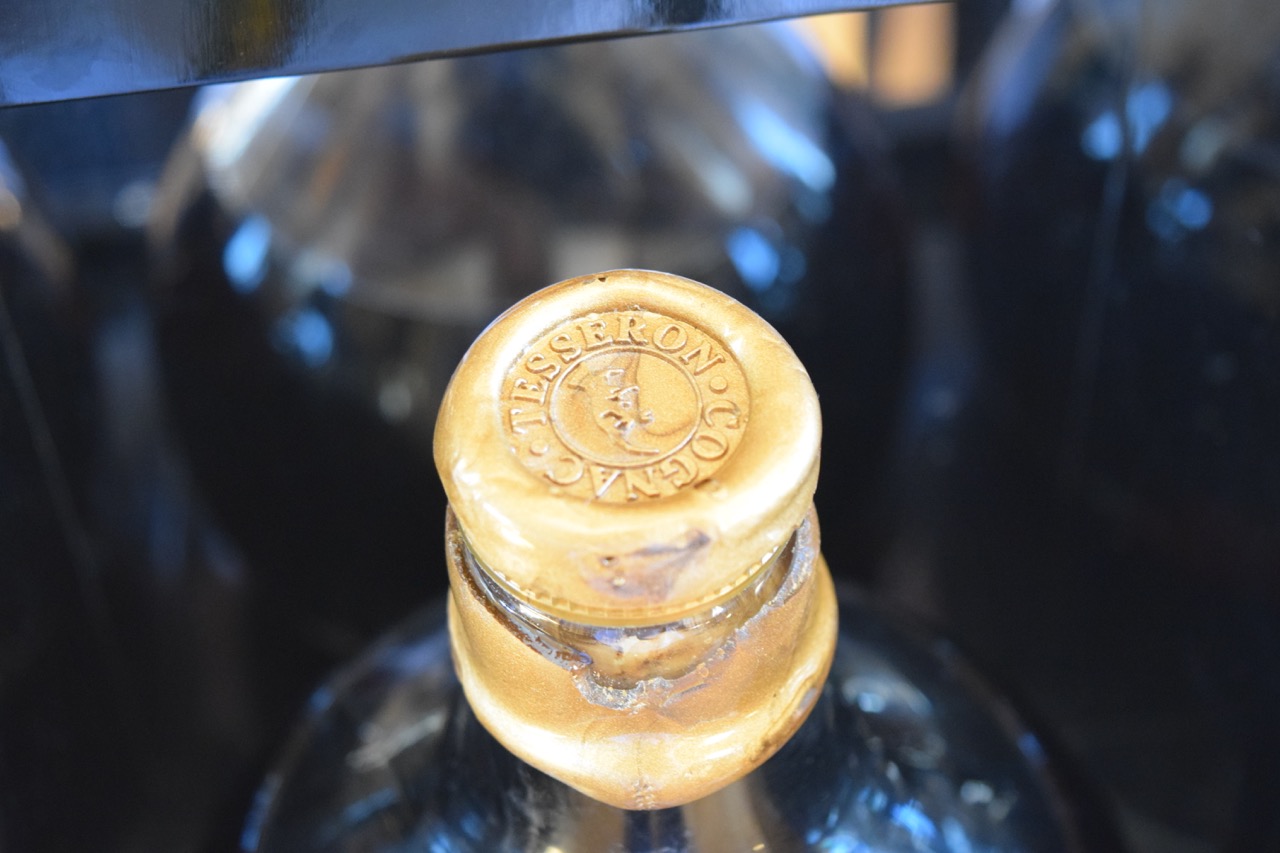 Abel Tesseron began the company in 1905 with long range planning for the brand by buying up the finest casks of eaux-de-vie and storing them in a 12th century cellar. Abel's son Guy and now grandson Alfred guard the brand and the quality closely ensuring that the cognac from the late 1800's and early 1900's remain available today. Hundreds of "Bonbonnes" hold the treasure chest of remaining ingredients that are later blended and stored in glass and sold today under the Extrême name. Melanie Tesseron is the fourth generation of Tesseron's to join the family business, She brings a fresh female perspective to the brand and knows how to bring the love of what has traditionally been a male spirit into the modern day world where women enjoy a fine liquor as much as their male counterparts.
Not for the faint of heart, a bottle of Tesseron Extrême sells in the United States for $4,500+ for a 1.75 liter bottle. I suggest you sip and savor!
Tip: Cognac should be stored up without the cork touching the liquid. You can store Cognac for ages unopened, but once you do open it, drink it within several weeks.
2 boulevard Charles Franc
16120 Châteauneuf-sur-Charente
FRANCE
All photos are the property of The Weekend In Paris. Must obtain permission before use.