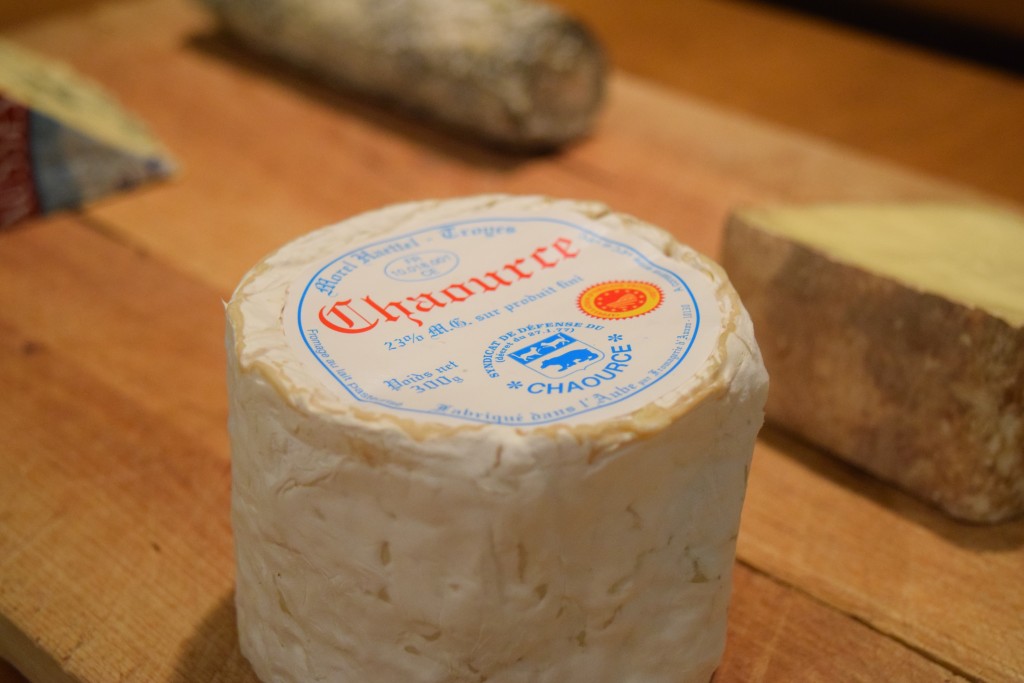 Paring wine and cheese is less complicated when broken down by type, region and purpose. Chef Preston Mohr of Cook'n With Class gave me and fellow students an excellent demonstration in a wine and cheese tasting Paris style. We learned the finer art of choosing complimentary products to replicate a palette pleasing experience back home.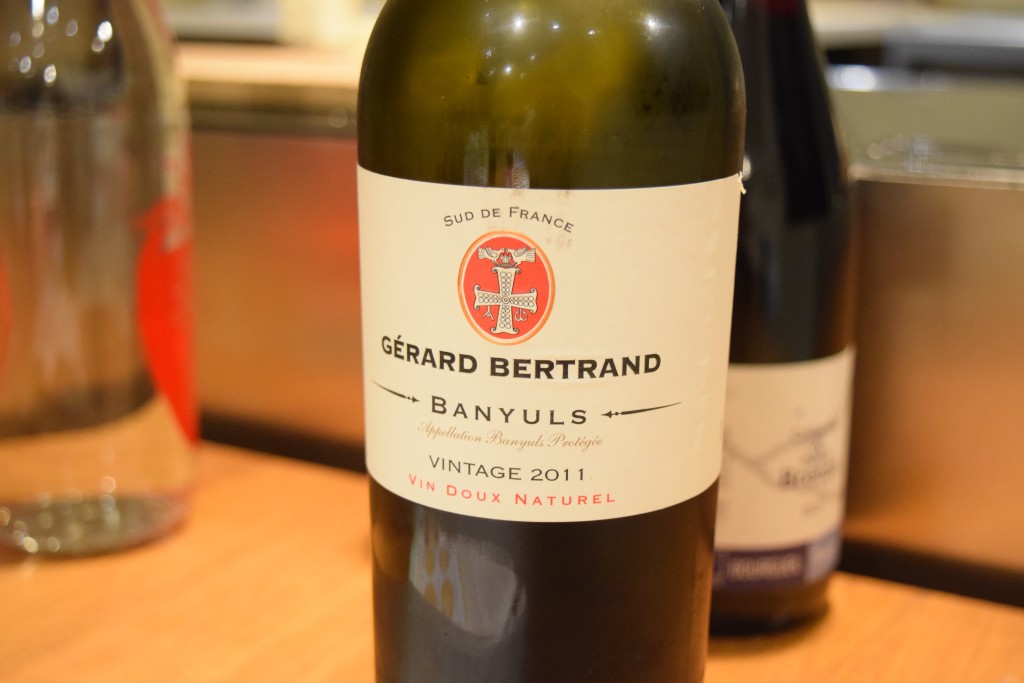 The first rule of thumb, according to Chef Mohr is to drink what you like and pair with cheeses you enjoy. In general, however, there are some guidelines to keep your selections balanced. Matching the weight/richness of the food with the body of the wine is recommended as well as trying to keep equal intensities of the flavors.
We began class with a glass of Amadéo NV Champagne with slices of aged Comte (cow) cheese and bread to compliment. The idea was to start out light and awaken the palette.
Next we tasted a Chaource (cow) light cheese with Les Clairières 2012 Pouilly-Fumé. Chaource is eaten early – only aged for less than two months. It is creamy and easily washed down with the mellow Pouilly-Fumé.
Slightly grainy, we moved on to a Sainte Maure (goat) cheese with a wine made from Bordeaux blended grapes from the Graves district. Chateau du Haut Selve 2012 had good color and body. Both the wine and the cheese were slightly more aggressive, but still pretty smooth tasting.
Working our way up in intensity (the natural progression of meals in France), we tried an Ossau Iraty (sheep) cheese with St. Joseph Vins de Vienne 2012. Ossau Iraty, a product from the Aquitaine region reportedly was one of the first cheeses ever produced. It is quite grainy and has a very nutty taste that absolutely matched the strength of the wine.
The final course was a Bleu de Causses (cow) cheese with Banyuls Gerard Bertrand 2011. The summer varieties of the cheese have more flowery notes due to the fresh blossom diet of the cows and in the winter months the rind is more of a spicy taste, both seasons' products are perfect for sweet white wines like the Bertrand.
What I liked about the Cook'n With Class approach was that they gauged the experience of the small group before launching into a "pre-programmed" spiel. This way Chef Mohr did not have to waste time defining all the terms involved with wine tasting since our particular group knew quite a bit already. We were able to ask questions along the way. The "show" was the pairings and the take away was that there are some very lovely wines that are accessible to everyone's budget. And, did I mention the incredible crusty French bread? It was out of this world!
There are multiple classes going on at the same time, cooking traditional French breads, main dishes, desserts and market classes but the rooms are well divided into intimate groups where I felt like we had the undivided attention of our instructor. With so much going on in one building I expected to feel a bit frenetic, but it was actually quite a calm and relaxing school.
The only negative for me was that the location seemed to be in a transitional neighborhood. I do not think I would feel so safe going there by Metro at nighttime solo. I would take a taxi to and from class though with no hesitation and I left vowing to take every class they offer!
---
Location
6 rue Baudelique 75018 Paris,
France
+33 (0)1 42 57 22 84
[email protected]
---
Thank you to Cook'n With Class for the gratis experience. No amount of libations or milk fat could sway me; as usual the opinions are my own.
All photos are the property of The Weekend In Paris. Must obtain permission before use.