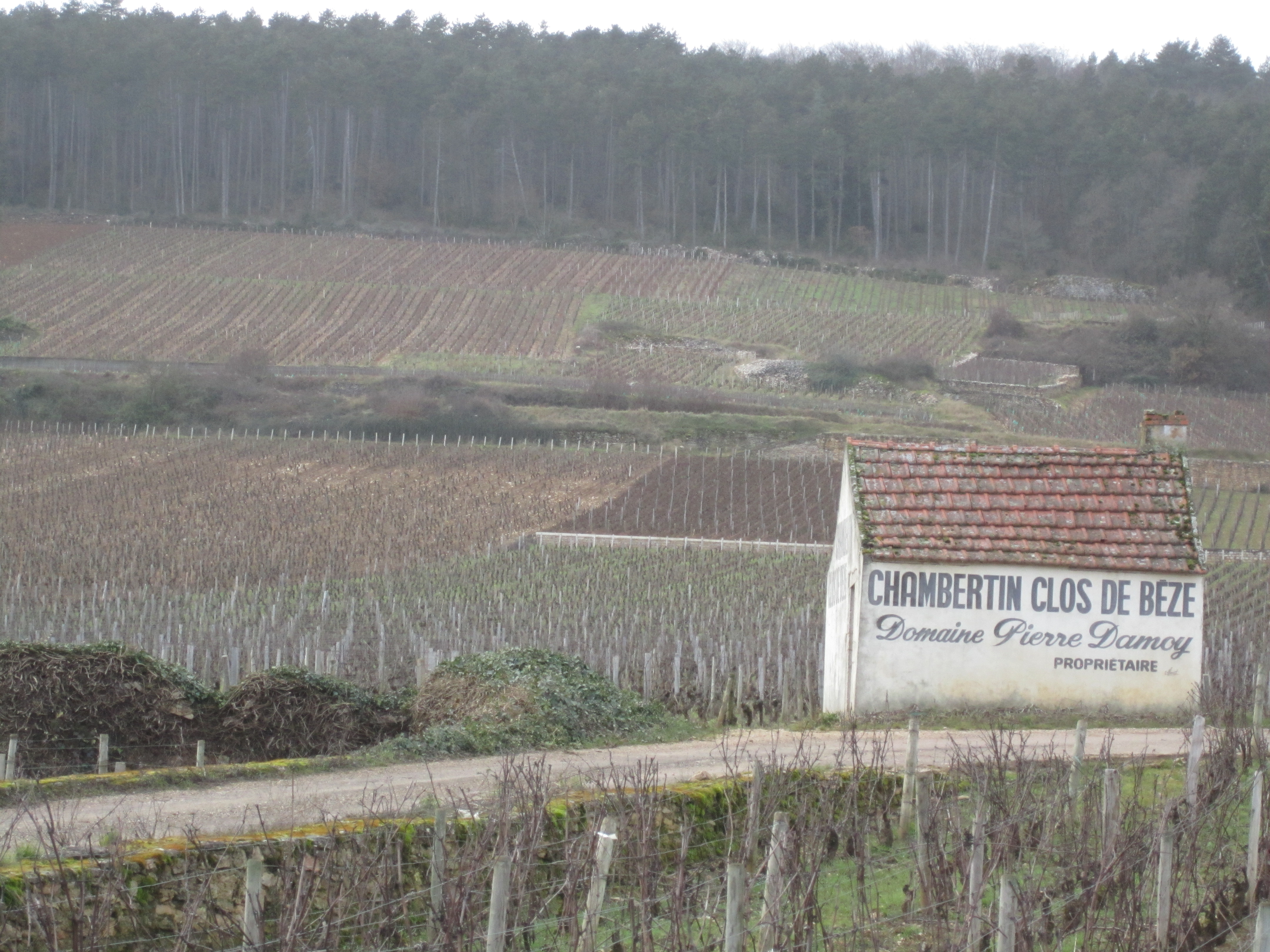 Second part in a series about Winter Burgundy wine tasting outside Dijon.
Winter time can be the best kept secret to wine tasting. No fighting crowds or lines at popular vineyards is appealing. So is the fact that the centuries old narrow streets are free from traffic and wineries are not in a rush to shove you out the door for the next tour group.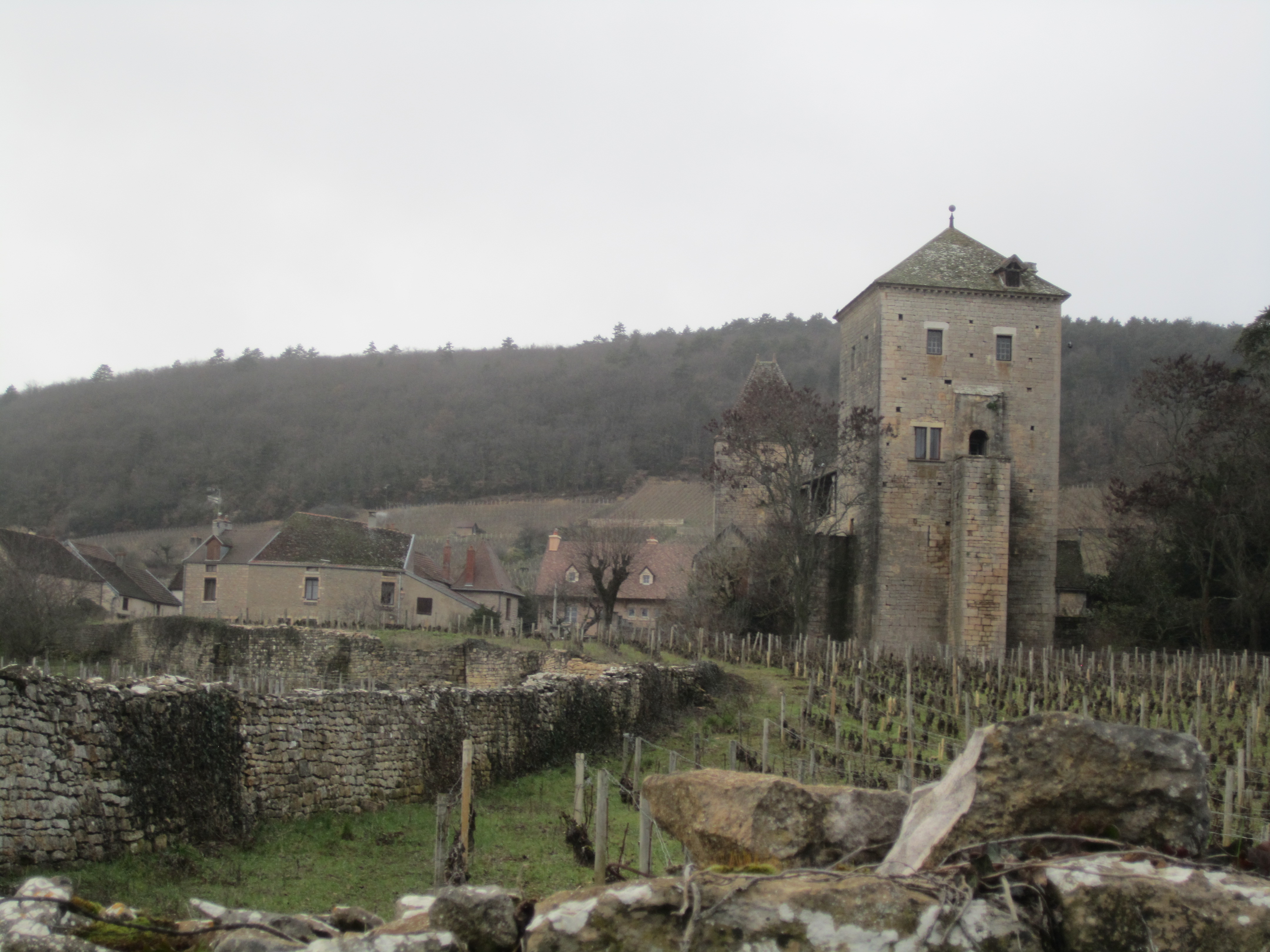 So the photo opportunities aren't as interesting as when there are grapes on the vines, but I think the vines are still beautiful clipped to the nubs. The promise of what is to come is apparent and you get a much better feel for how the terrain varies from vineyard to vineyard. You focus on what the French call "the terroir" – the minerals, rocks, grade of the soil and climate of the land that feeds the grapes which in turn affects the quality of the grapes. Grand Cru sections of grapes stand side by side, above or below lesser quality rows. The terroir determines which is table wine, Premier Cru and Grand Cru. The price for the rows of grapes grown in Grand Cru certified areas is staggering!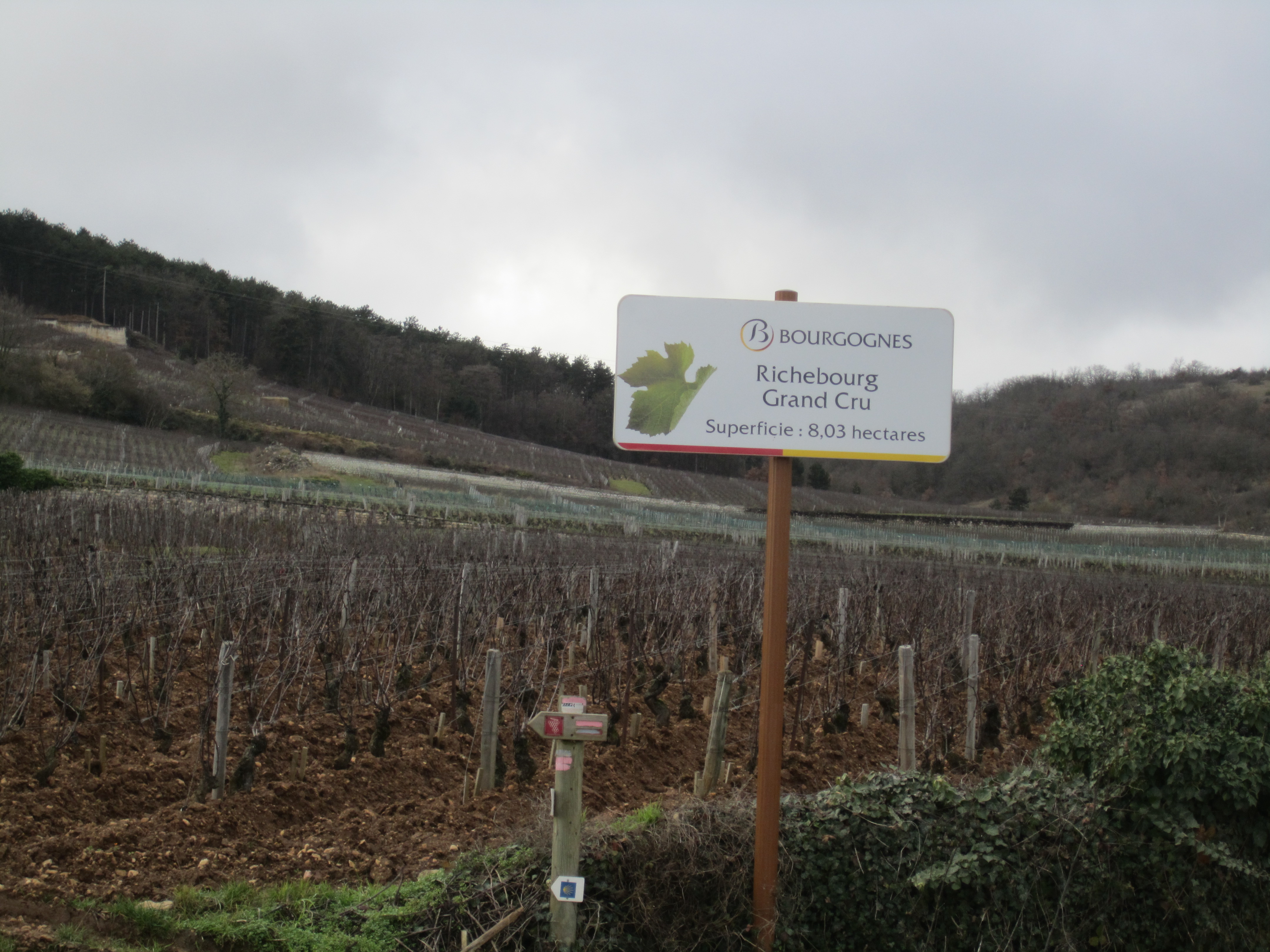 Grapevines while in bloom are the star of the show, but in winter one becomes aware of the amazing old buildings flanking the vines. These gems can be overlooked when the greenery is in full bloom. It was interesting to focus on the areas where the grapes are crushed, not grown and where they are stored until they reach the pinnacle of their rich lives – in the barrels transforming from mere grape juice to nectar of the Gods.
Dating back to the 10th Century, the Abbey shown here still remains part of the backdrop in the Burgundy region. Monks and Nuns worked the vineyards separately for multiple centuries as part of their quiet meditative lives. God bless them!
Winter wine tasting…c'est manifique!