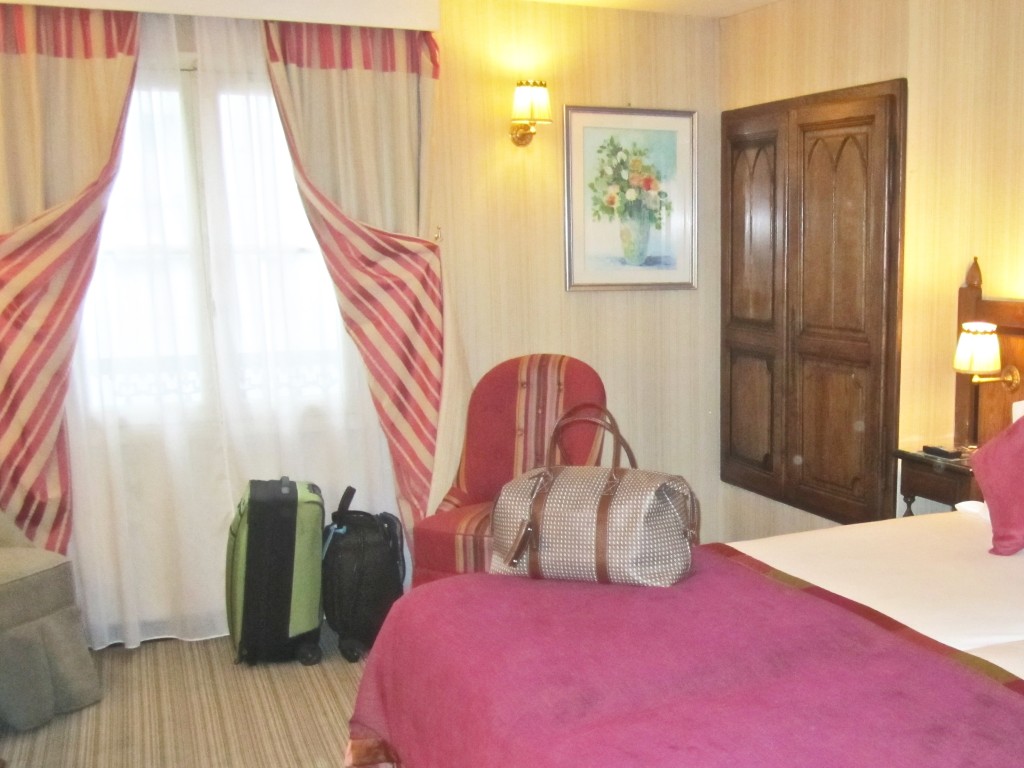 For many people the most intimidating part of going to the City of Light is figuring out what to wear and how much to bring. I created a short cheat sheet and video with Paris packing tips to help you save space and your sanity.
Not only should you care about what you have to carry or pull, it is important to keep in mind that most hotel rooms in Paris are quite small. No one likes to trip over suitcases in the middle of the night or dodge them daily just to move about. If you follow my rules, I promise you will spend less time fretting about packing and enjoy your time in Paris all the more.
Start with a plan!
Write down each daily activity, even if it's a free day to wander the streets. It helps you focus realistically what types of clothes you need – casual verses business or more formal attire. Assign an outfit to the day, or two if you are changing venues and activities.
Pick a theme or color scheme…
…and build upon it. Black is always a great idea for Paris. Add an accent color via a sweater, scarf or jewelry and you are good to go. Choose your favorite and stylish skirts, pants and/or dresses and then edit them down. Plan to wear each base at least twice!
Do not pack any base unless you can pair it…
… with tops, scarves or blazers to change-up the look. A white blouse with a different scarf tied in a different way with our without a jacket or sweater makes it seem like a whole new look. Experiment before you leave – have a fashion show with your Gal Pals and let them help you figure out the best combos.
Bring one daytime handbag…
… and one small clutch for evening. Make sure your handbag is large enough to use as your carry-on to eliminate the need to take up valuable luggage space.
Limit pairs of shoes and boots…
… to your absolute favorites and when in doubt, pack only comfortable ones. I suggest for winter: one pair of black pumps, one pair of black boots and one pair of evening heels with sparkle or color. For summer: two pairs of daytime sandals, one pair of pumps and one pair of sparkly or colorful open toe heels for night.
Do NOT fill your suitcase!
Resist temptation to add "just in case" items. They have stores in Paris (motivation to shop) in case you forgot socks or moisturizer. Remember that once you have worn clothes, they somehow expand and never fit into the suitcase as neatly they did when you packed them fresh. Lastly, the goal is to have room for souvenirs!
Enjoy the video – let me know if you found Paris packing tips helpful.