15 Nov

Fruit and Veggie Shopping: Farm to Table Paris
Farm to Table Paris
Shopping for fruits and vegetables in Paris can be stressful, unless you know who has the best, most organic produce grown locally. Many Parisians travel far to attend the great outdoor markets in pursuit of the freshest ingredients to cook with, but those living in or near the border of the 6th and 7th arrondissements can rejoice, because Au Verger d'Alice is just a short walk away. Finding farm to table Paris options can be as close as your neighborhood corner.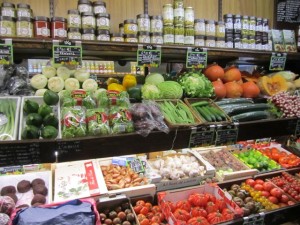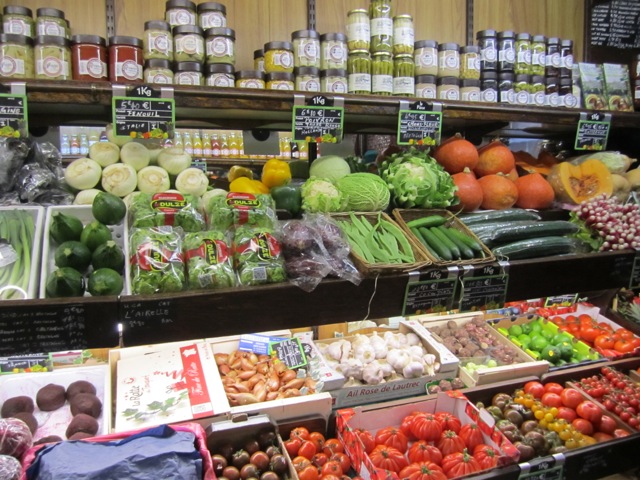 We popped into Au Verger d'Alice while on our Baguette to Bistro Tour from Context Travel where we learned about the food chain in France and how produce is brought to market. Except a few exotic ingredients, the items found in this store are grown in France and have a short journey from farm to table. Each item is labeled with the region or town in which it was grown and purchased from. Every piece was ripened to perfection and displayed beautifully – mother nature needs no bells and whistles when it looks this good!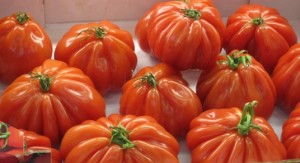 The colors of the items we saw were so vibrant, and luscious looking and the quality was so amazing it was everything I could do to not touch, smell and taste everything, but of course we could not. Although I love to be pampered at hotels, it also made me want to rent an apartment and cook! This coming January I will, in fact, be staying in an apartment for the first time and will definitely stop here to purchase my fruit and veggies. Convenient for neighborhood dwellers, there is a very petit refrigerated case for milk, butter and yogurt inside. A bonus, the location – it is just across the street from Maison Guyard, a traiteur where you can pick up the main dishes to accompany your vegetable feast.
Au Verger d'Alice
35 Rue De Verneuil 75007 Paris