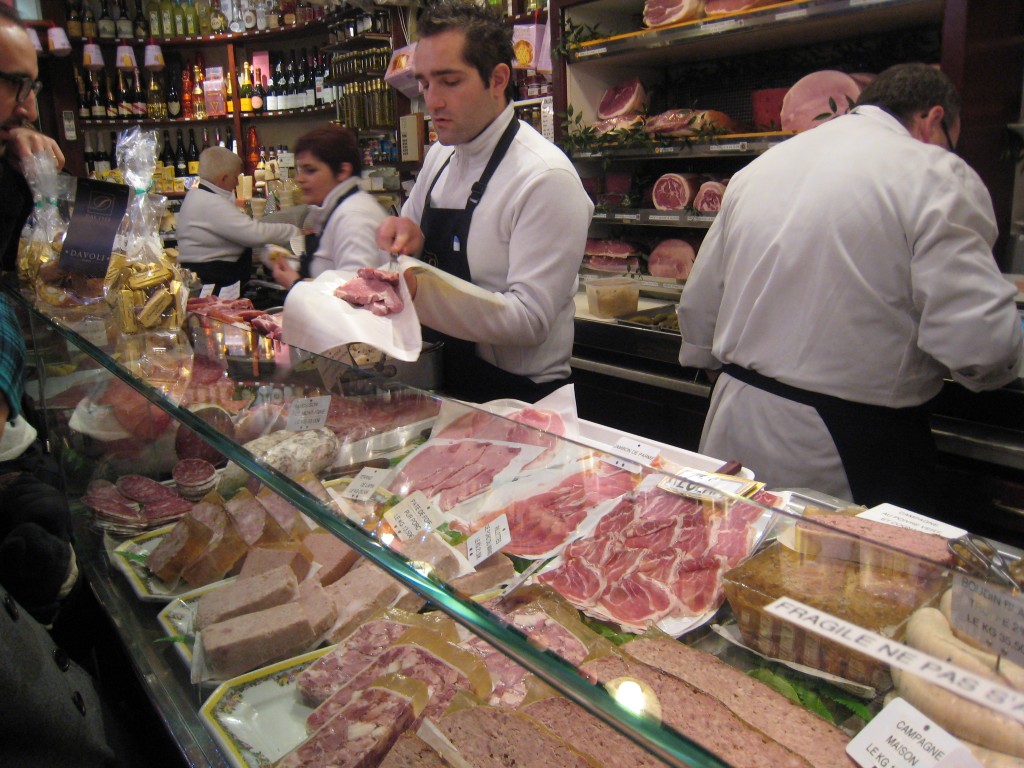 Unlike Priscilla, when we head for Paris we rent an apartment and stay for a few weeks, settling into a studio in the seventh.  Just around the corner from our temporary home is the Rue Cler market, proffering a fine selection of the best Paris food markets have to offer.   Even if you're in staying in a hotel, you'll find it fun to explore.  We  purchased a small rolling suitcase at one of the shops to take home our excess purchases.  There's something for everyone on this busy street.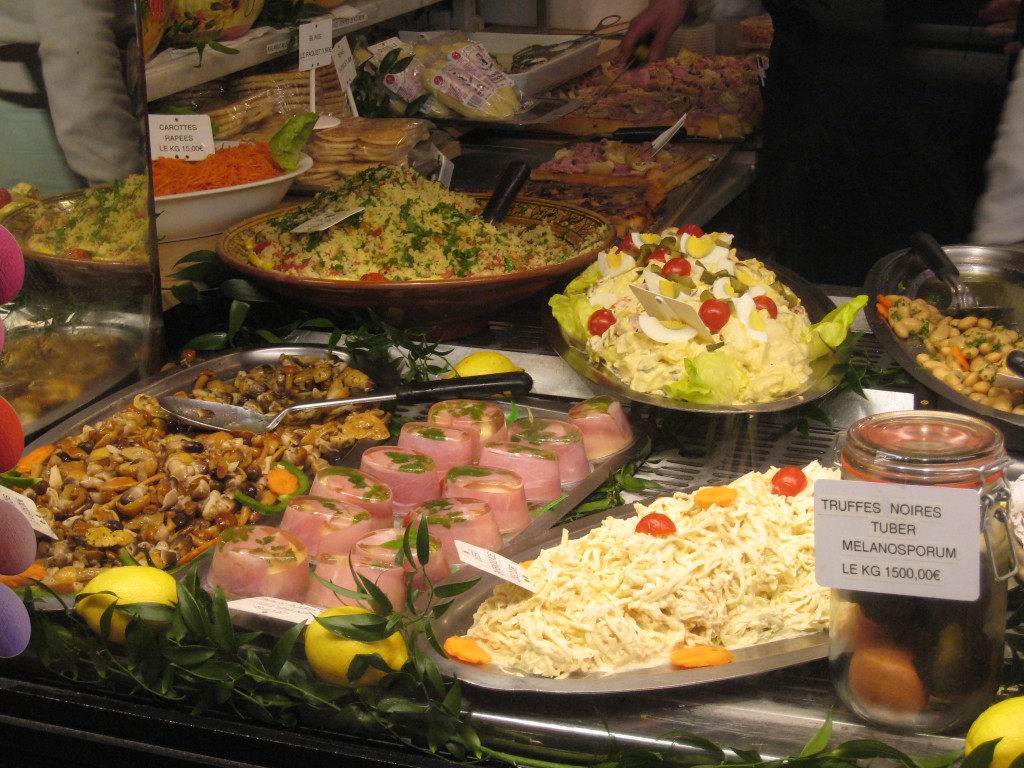 Stands of fresh veggies abound; the tiny haricot vert are absolute musts.   In the fall there are enormous displays of seasonal mushrooms.   One stand offers the freshest oysters.  The storefront Davoli at 34 rue Cler sells delicious prepared foods which actually could be enjoyed in a hotel room for those evenings when going out is just too challenging.  Their sliced ham is the best anywhere.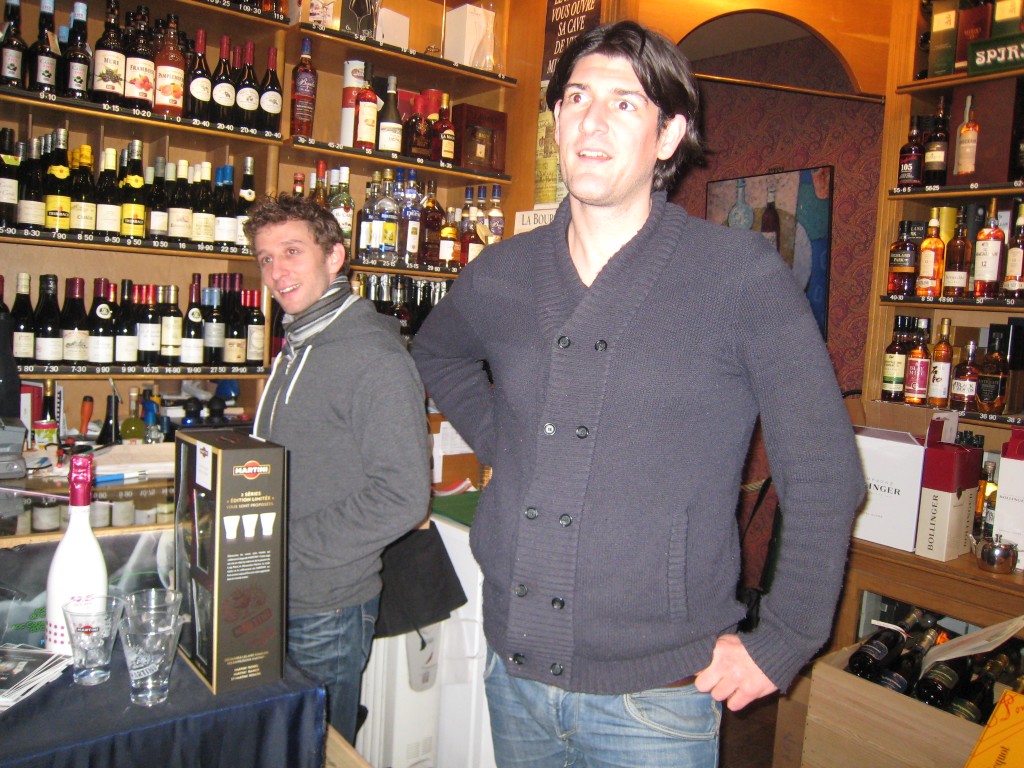 And of course to accompany any meal, whether it's a snack, lunch or dinner, if you're in Paris, wine is the perfect beverage.  And conveniently there's our favorite wine shop with two of the most helpful staff you'll ever find at Le Repaire de Bacchus–29 Rue Cler.  The clerks are friendly, knowledgeable and speak good English.  Loic (the tall one)  and John (the short one) don't try to upsell, but rather make useful suggestions based on what we tell them about the wine wines we like and what we are going to be eating.  Their apt choices never fail us.  Next door at 31 rue Cler is a cheese shop with the most beautifully ripe cheeses sold at their peak.   Their brie de melun runs off the plate. And half a block beyond that on the same side is an excellent bakery with fresh baguettes.  (Did you know you can purchase a demi baguette for 50 centimes?)  Sometimes wine, cheese and baguette make up our oh-so-French dinner.
For those of you who will be in Paris between November 28 and December 2 (2013) and enjoy du vin, don't miss the Salon des Vins des Vignerons Independants at Porte des Versailles (pavilion 7/1).  It's easy to get there by bus or metros.  As well as hundreds of winemakers there are vendors offering an array of French foods.  Go in the morning when the crowds are lighter and plan to stay through lunch.  There's a lot to see and taste.
---
Margo is a frequent guest blogger for Weekend In Paris. Besides being a knowledgable Francophile, she is an Independent Publishing Professional based out of Newport, Rhode Island. She is an avid traveler, foodie and lover of all things French.
All photos property of Margo Waite. Must obtain permission before use.