The Moulin Rouge and Montmartre by day are calm and beautiful spaces to explore. Montmartre has spectacular views of the City of Light, Eiffel Tower off in the distance. Because I spend a lot of time in my favorite arrondissement (the 6th) it seems more like a village to me than the large metropolis we know it really is.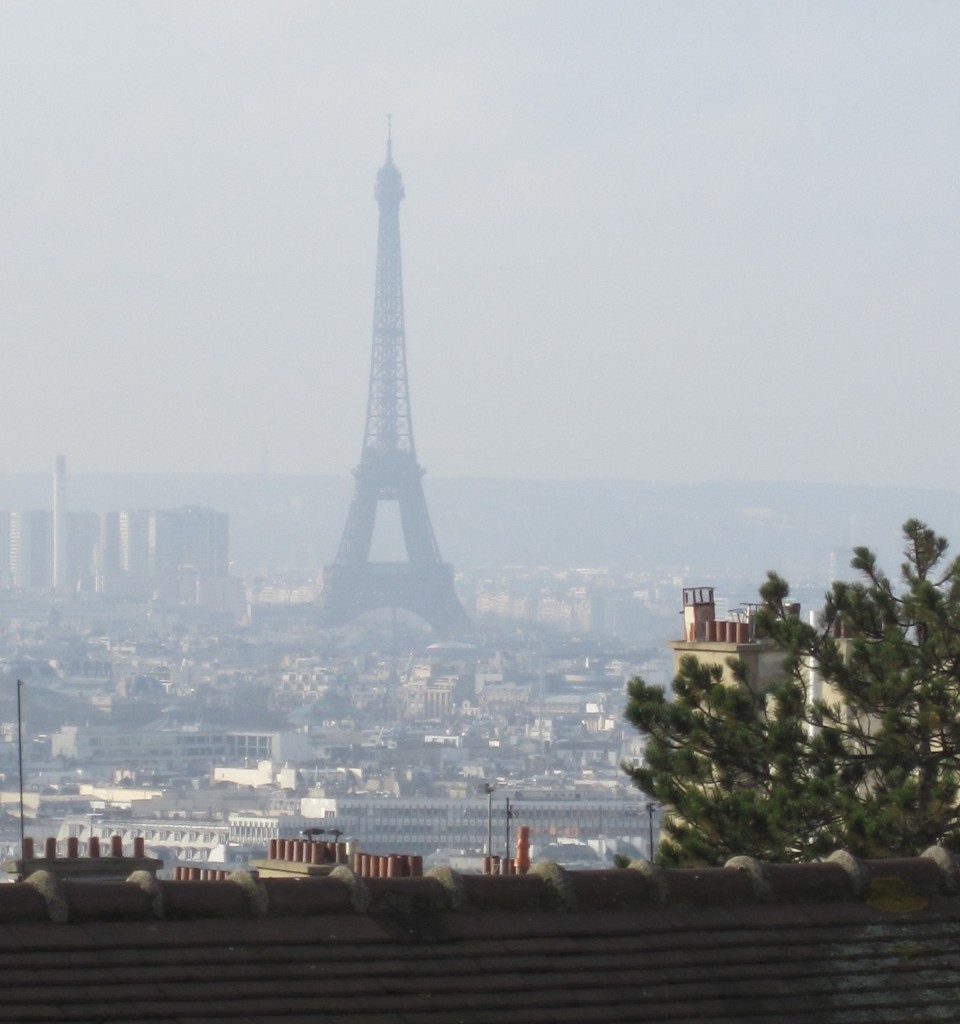 From the top of Montmartre at Sacre Coeur you can see the home to over two million people is quite the urban sprawl. Even with that knowledge, it's difficult to comprehend how another seven million visitors that flock to paradise each year can fit inside the limits.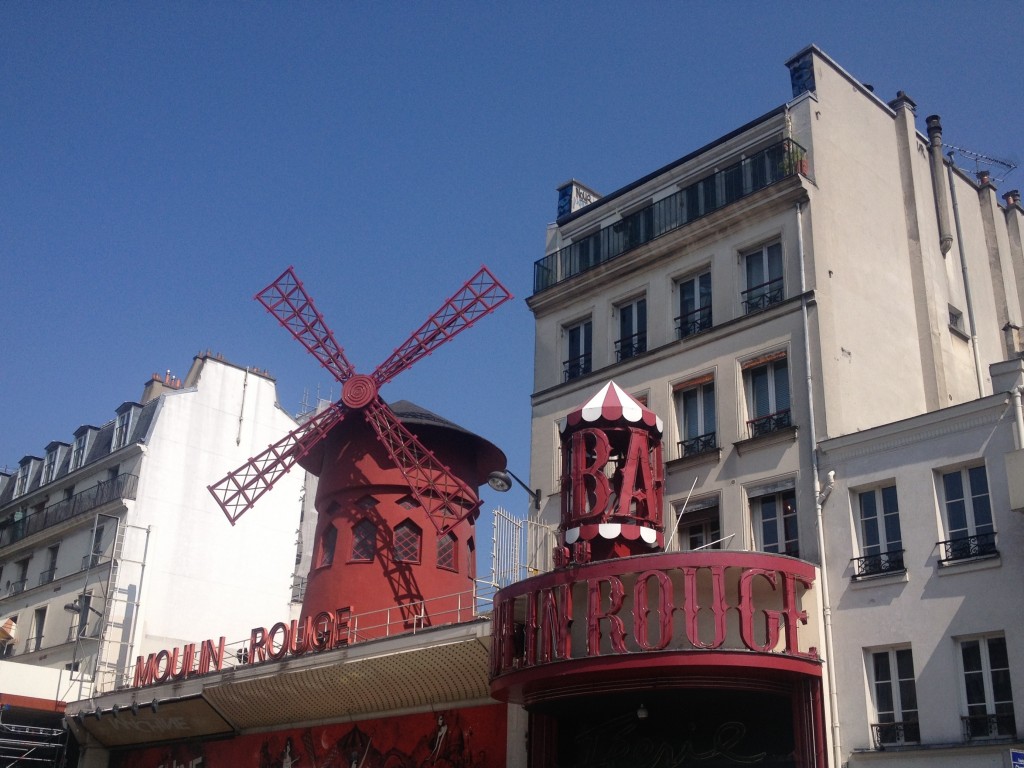 The Moulin Rouge, iconic red windmill was the birthplace of the famous popular can-can dance. Eventually it turned into another form of entertainment known today as cabarets. Located down the hill from Montmartre in Pigalle in the 18th arrondissement, it attracts visitors from around the world.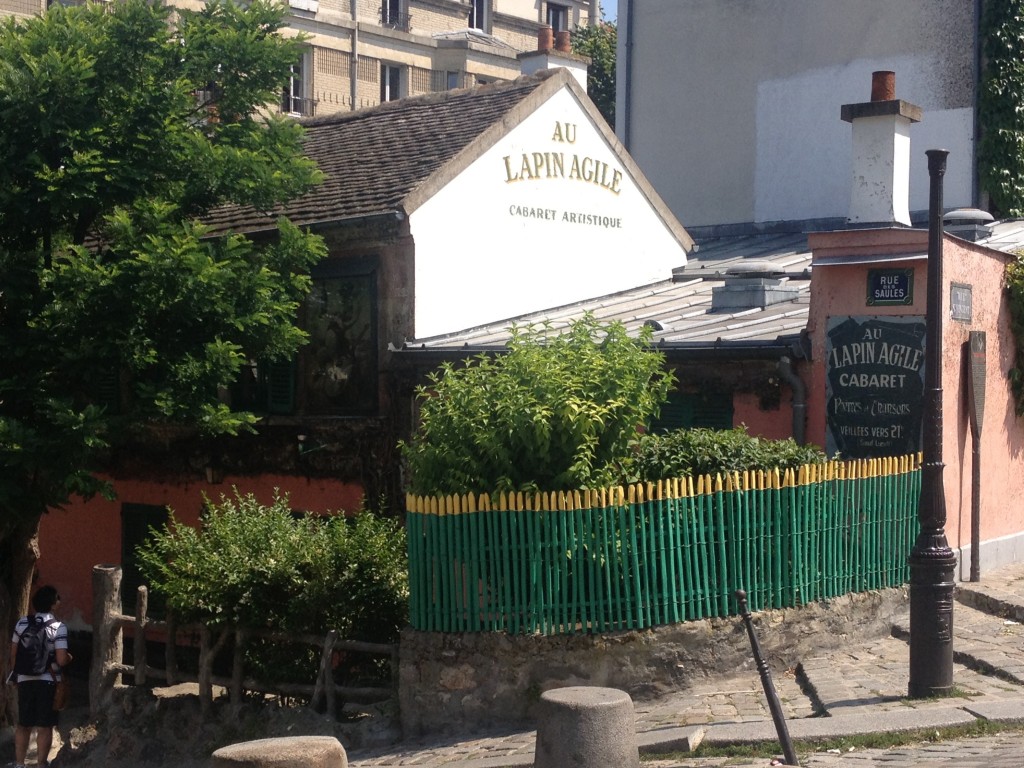 The backstreets of Montmartre are charming and filled with alley ways and beautifully landscaped neighborhoods. The last working vineyards in Paris are located there. While only a small plot of vines, it is an impressive sight to see. The famous Cabaret au Lapin Agile is located across the street from the vineyards. The Cabaret was once called Cabaret des Assassins due to his infamous history where it said that a gang of assassins killed the owner's son. Artist Andre Gill painted the sign located on the building of a rabbit leaping out of a saucepan, thus the name Cabaret au Lapin Agile (agile rabbit).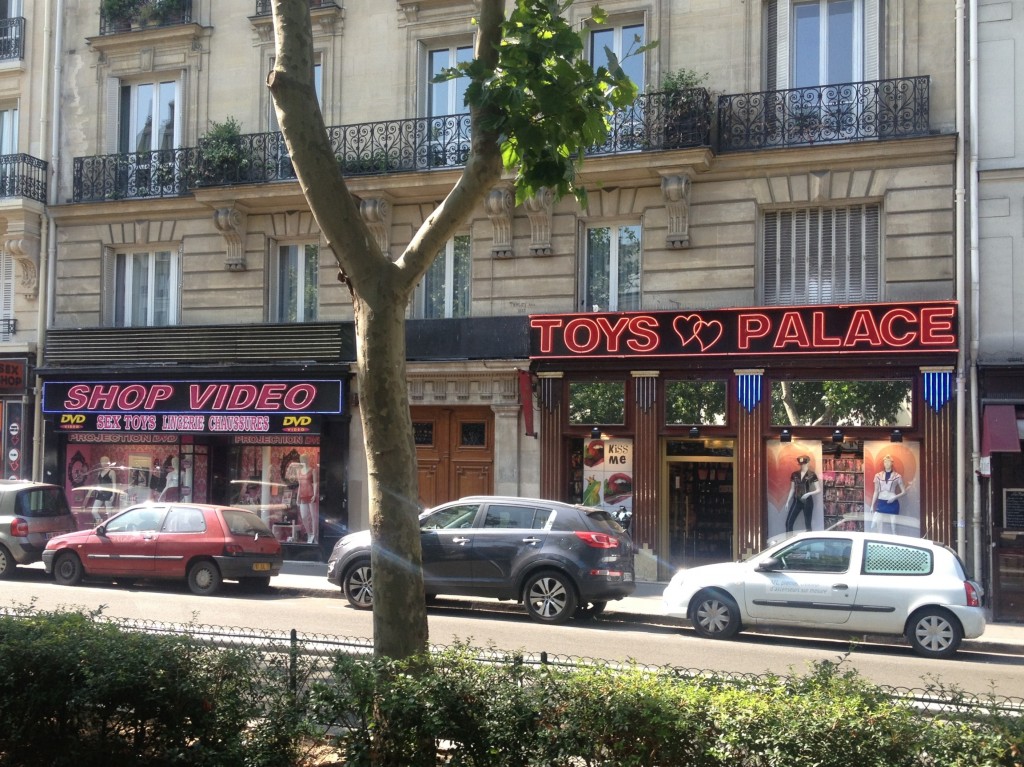 Filled with sex shops and lit up by neon signs, at night it appears exciting, seductive and alluring. By day its alter ego is calm, sedate and rather lackluster.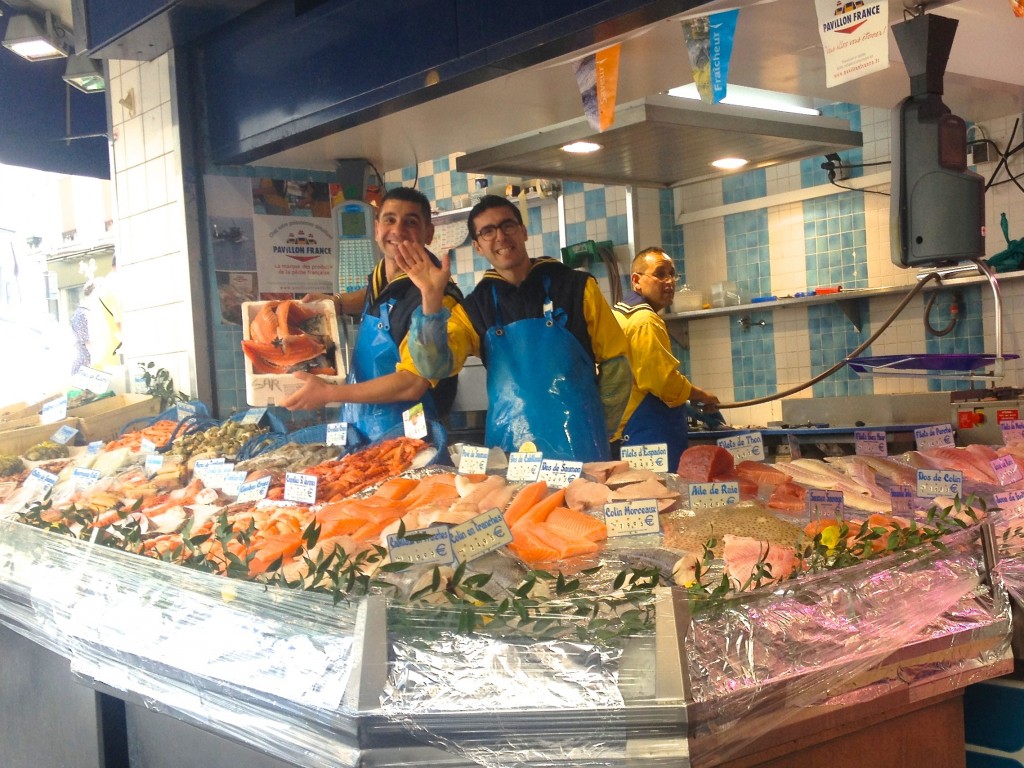 Both Pigalle and Montmartre are home to Parisians and expats who love the area. Local shops are filled with fun-loving characters who love their jobs. I encountered a couple guys at a fish store who sell certified fresh French seafood who loved hamming it up for the camera.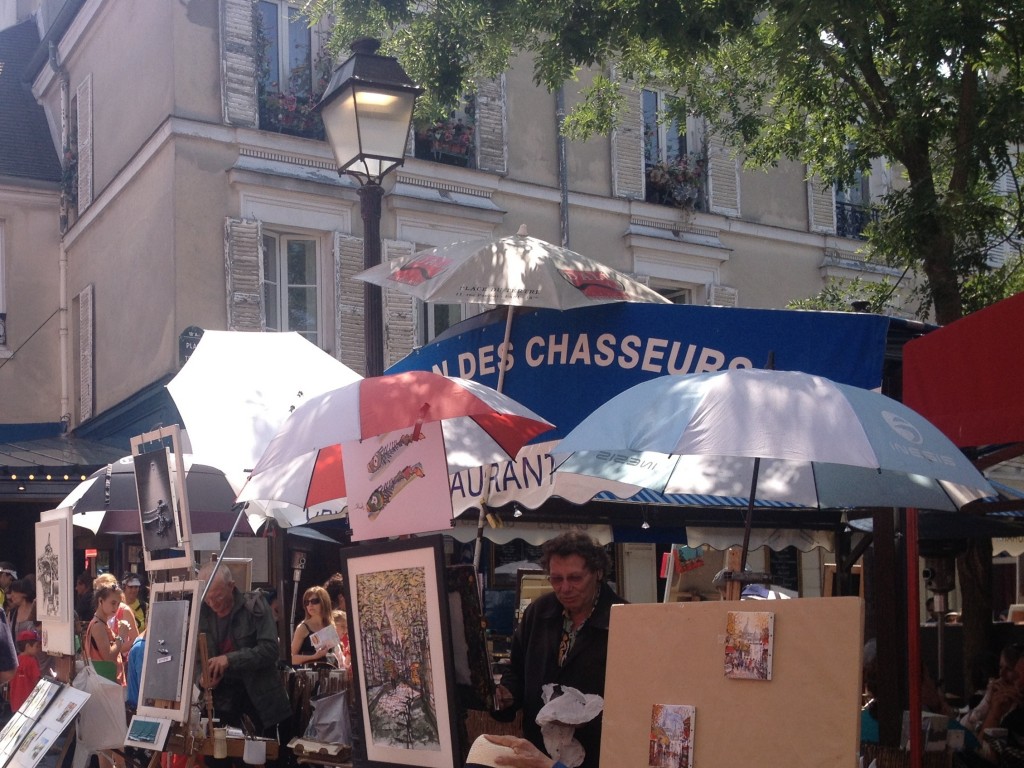 Art stalls abound in Montmartre. Original works of art can be purchased by tourists and brought home as the ultimate souvenirs of your trip to the magical Paris.
When visiting Paris, don't miss these two special spots during the day and return at night to see how the atmosphere of the area changes.