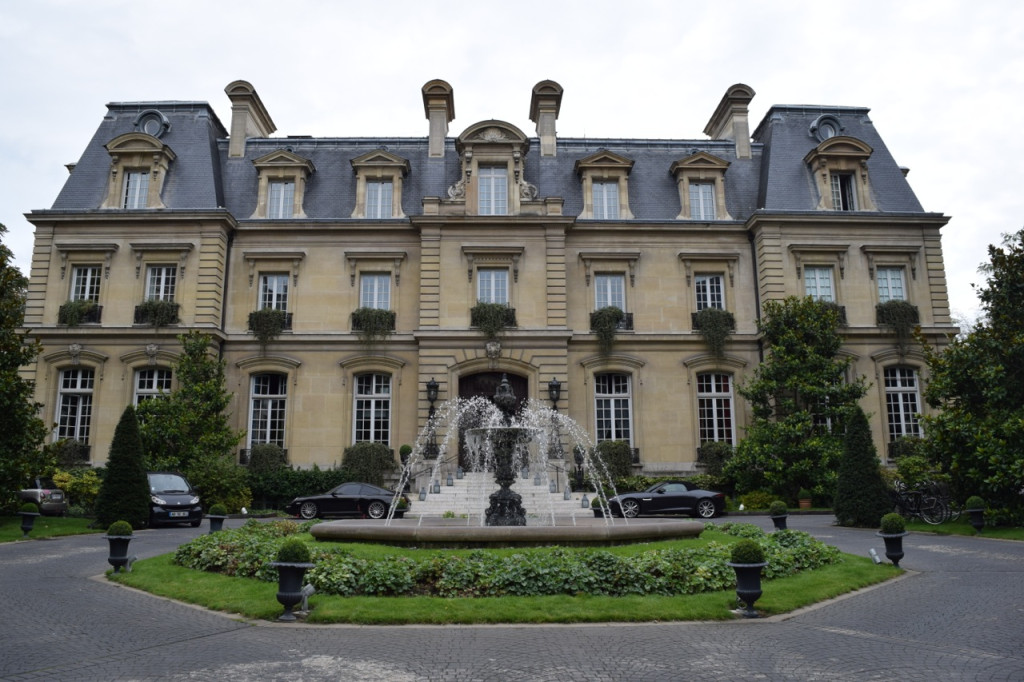 Spending a wedding anniversary in Paris is a wonderful way to celebrate your love in the City of Light with friends and family.We checked into the Relais & Chateaux property Saint Jarmes Paris (43 Avenue Bugeaud, 75116). Impressive from the drive through the gates and it gets better and better from there. This was not my typical Saturday in Paris.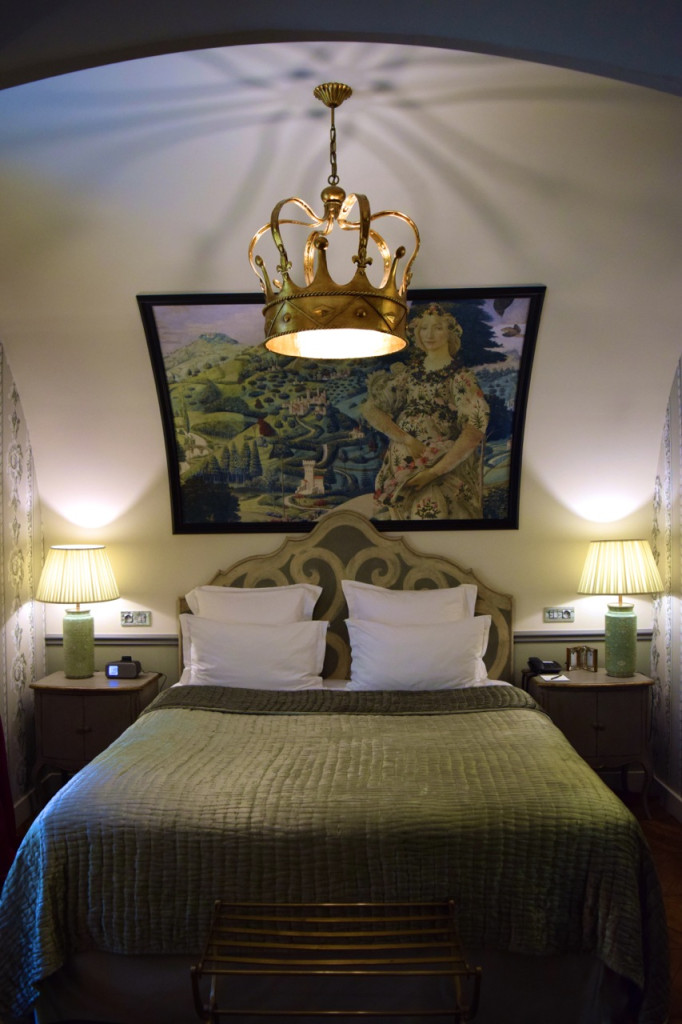 Mr. Weekend In Paris and I checked into our suite that was fit for a King and Queen. We truly feel like royalty sleeping under the gold crown.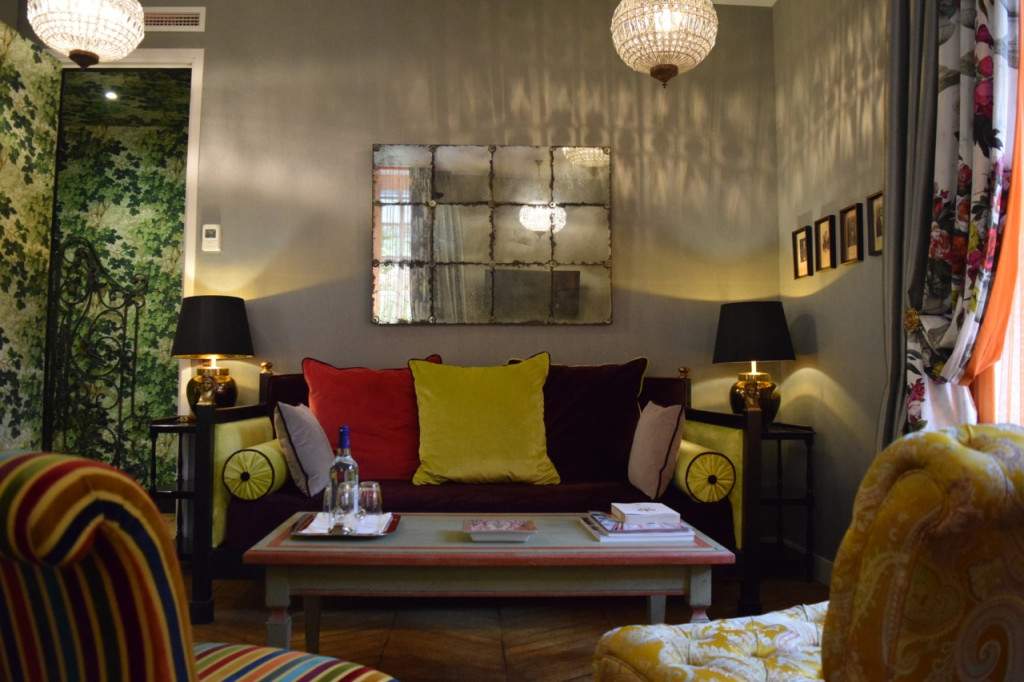 After relaxing a bit in our colorful living area, I met up with our friends for a walk about Paris, whilst Mr. Weekend In Paris went off on a 15 mile run through the city. Below is a shot of his triumphant return from a successful long journey.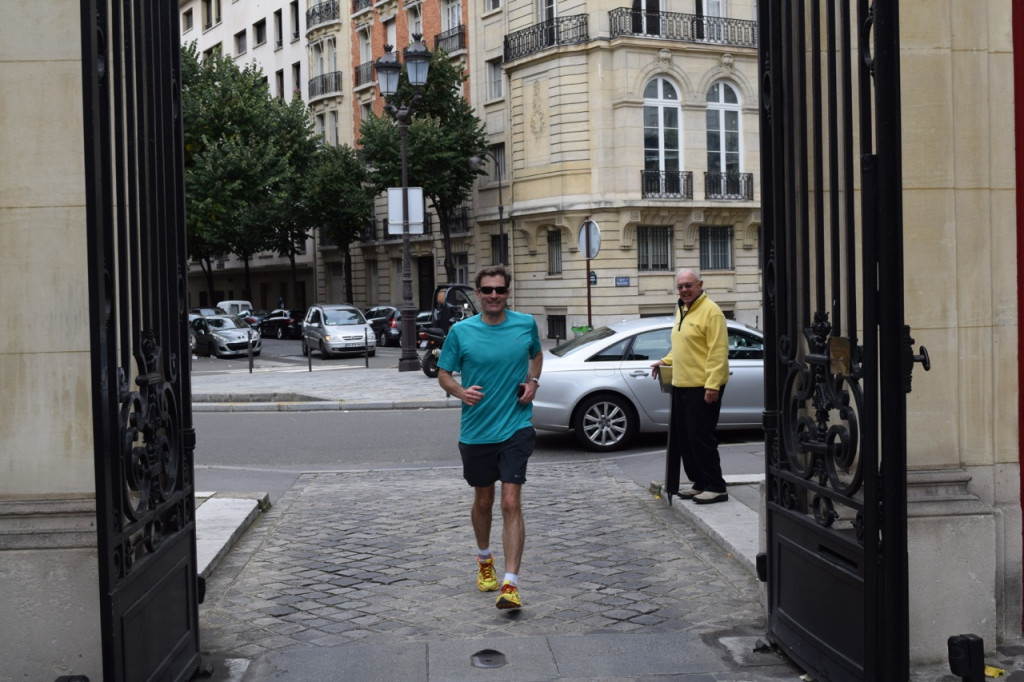 Off to the Tulileries we went where locals and tourists enjoyed the last days of summer before Le Rentrée which begins Monday for most shops.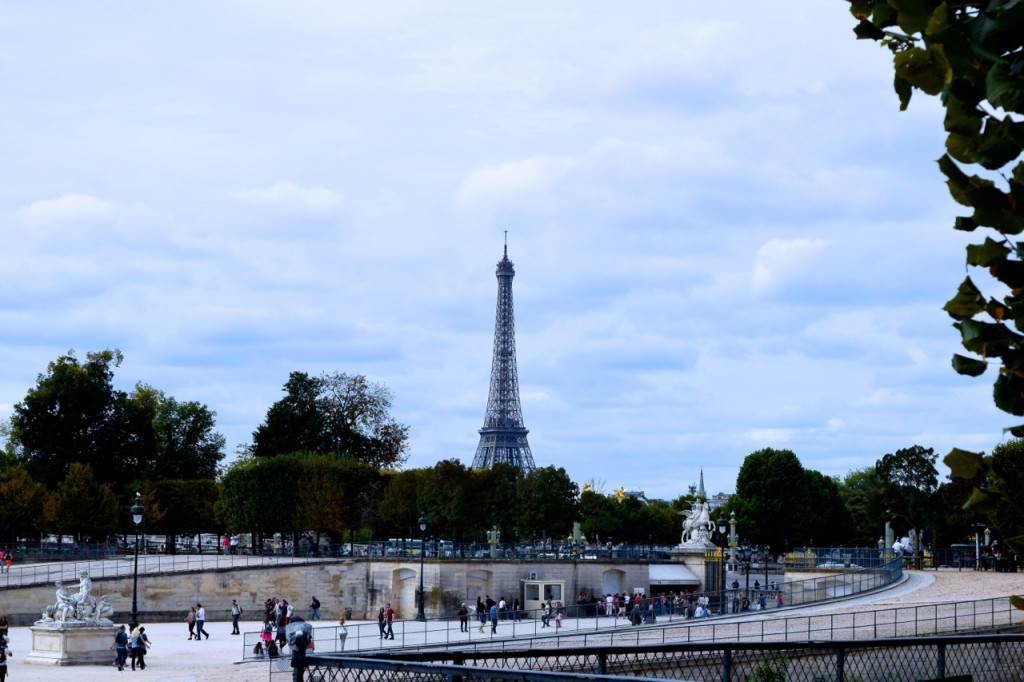 Father Tucker took a brief moment to sit and reflect by the water.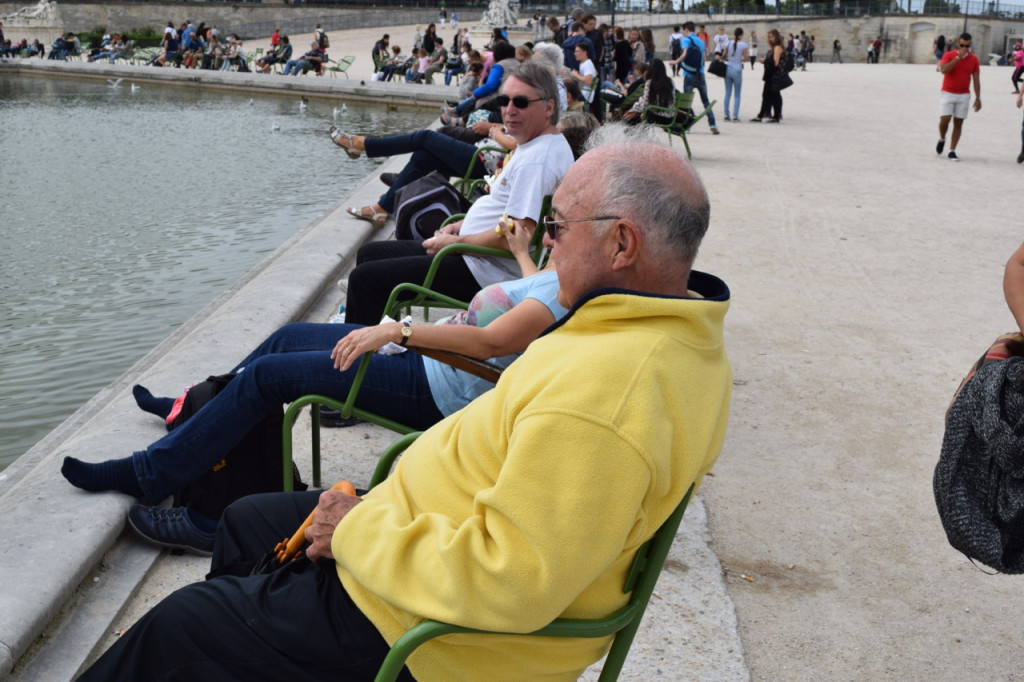 Time to head back to the Saint James to get ready for our 25th Wedding Anniversary mass at Notre Dame. We never expected to have it performed on the high altar – what a shock, a pleasant one.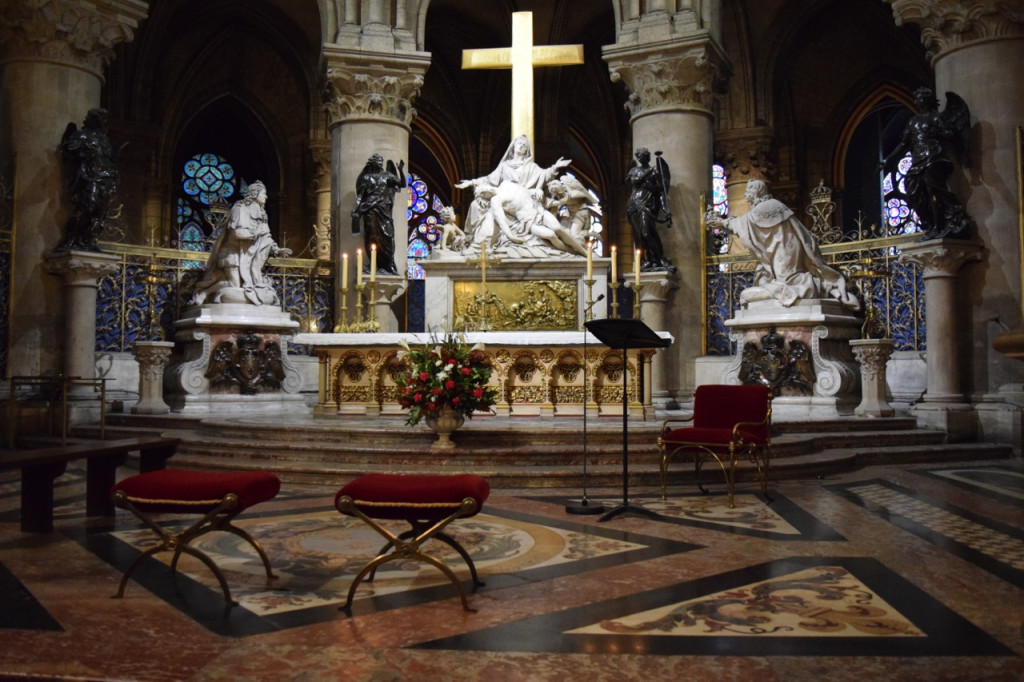 Very few people ever get to have the view we had in Notre Dame. I took the shot below from the high altar looking back at the front of the church. I will remember this day, this occasion and this moment forever!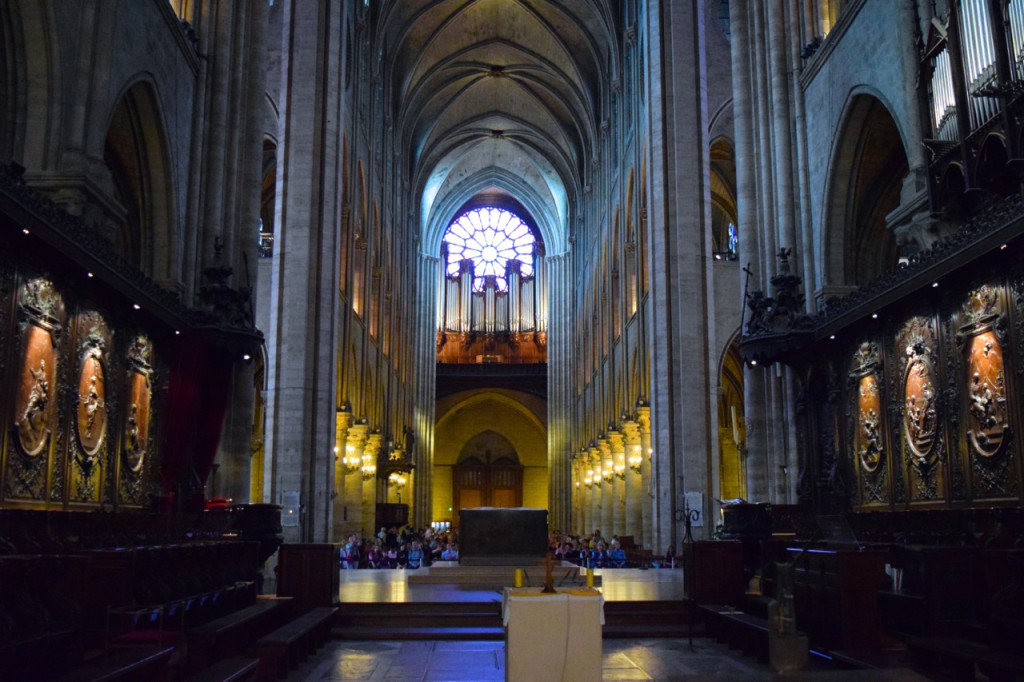 After our ceremony, our witnesses, Terry and Nancy Sheffield help us relax on Île Saint-Louis for a quick drink before dinner.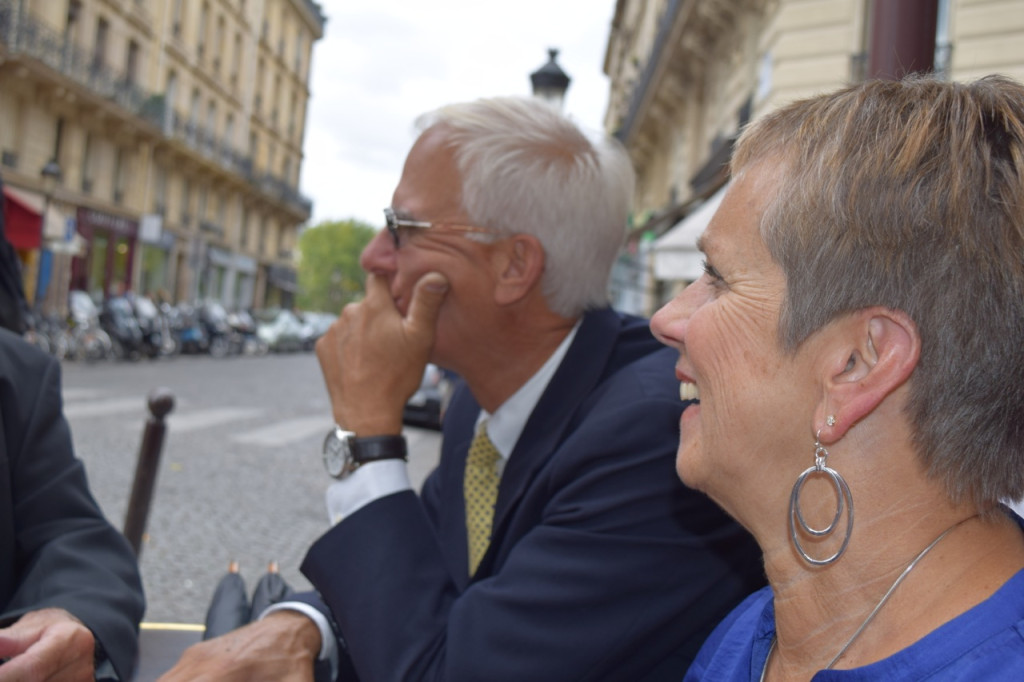 Of course, our officiant Father Tucker relaxed also and regaled us with stories from his travels.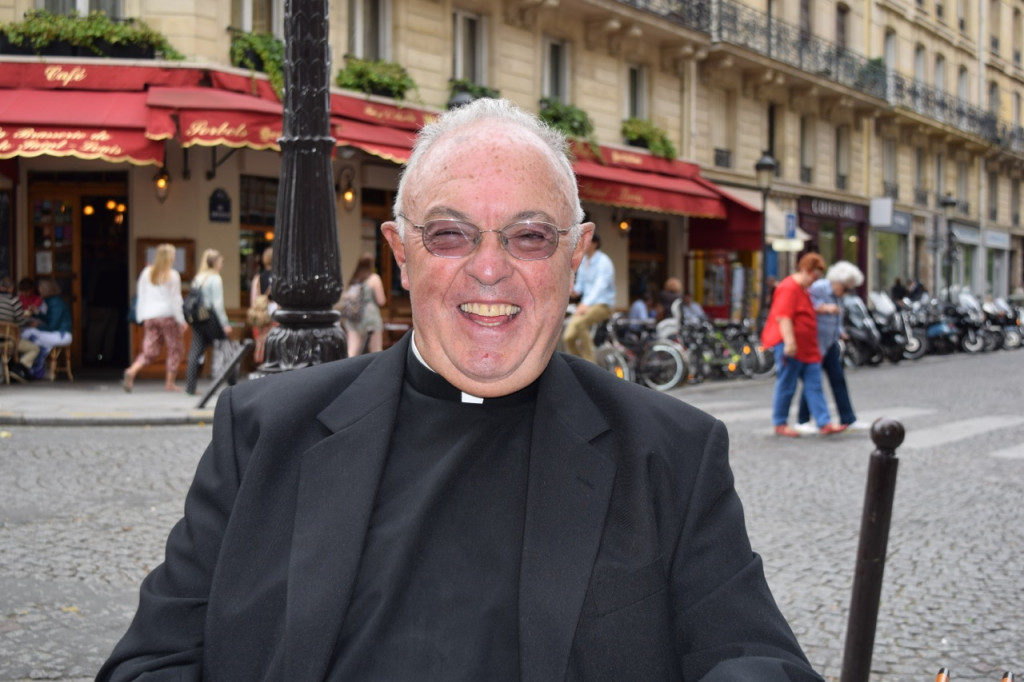 Mr. Weekend In Paris' family dates back to the 1500's on Île Saint-Louis, naturally he felt right at home on this little island of his ancestors.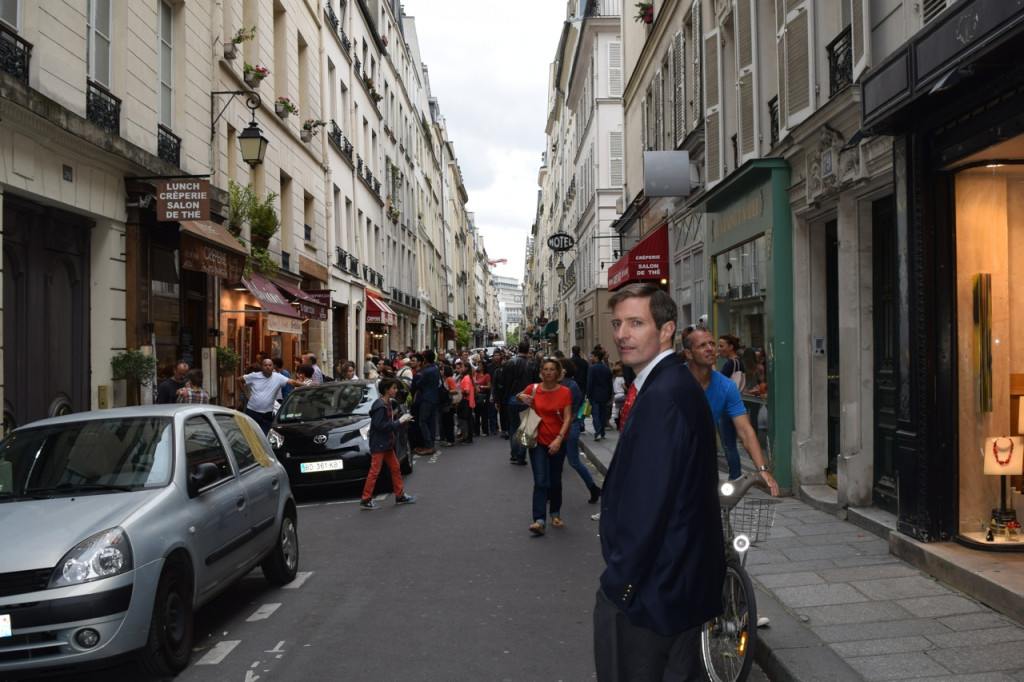 What's a trip to Paris without picking up a souvenir chef hat? Terry Sheffield was born for this moment!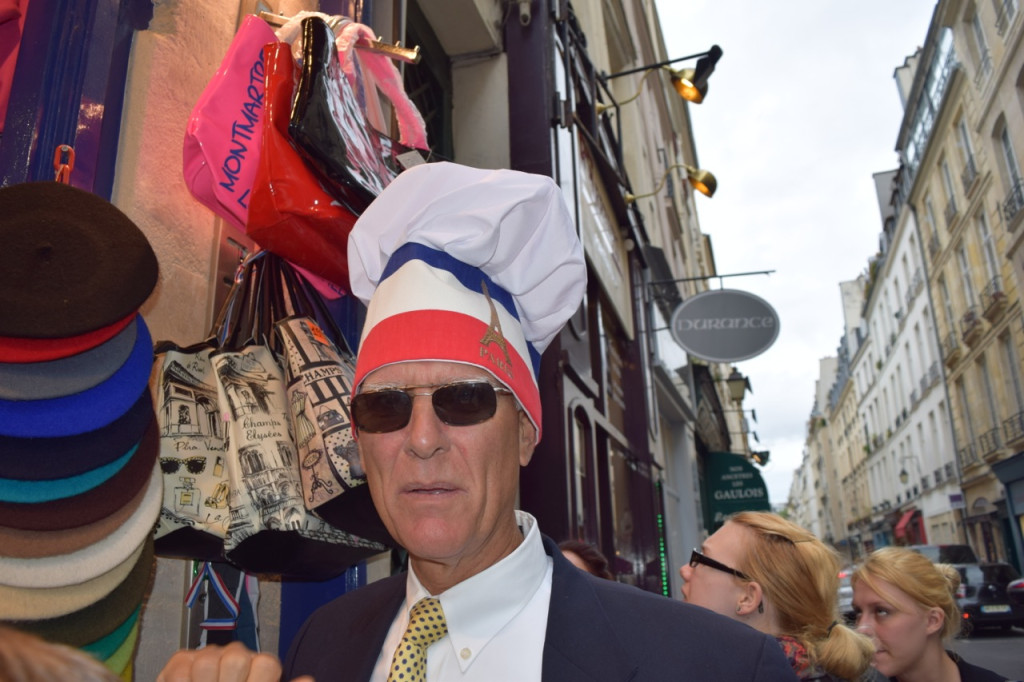 If you are on the island, you better stop at 38 rue Saint-Louis en l'Îl to meet the entrepreneurs who put their heart and sole into this wine and cheese shop. You can pick up everything you need for a picnic in Paris and learn about the latest and greatest cheeses from around the world.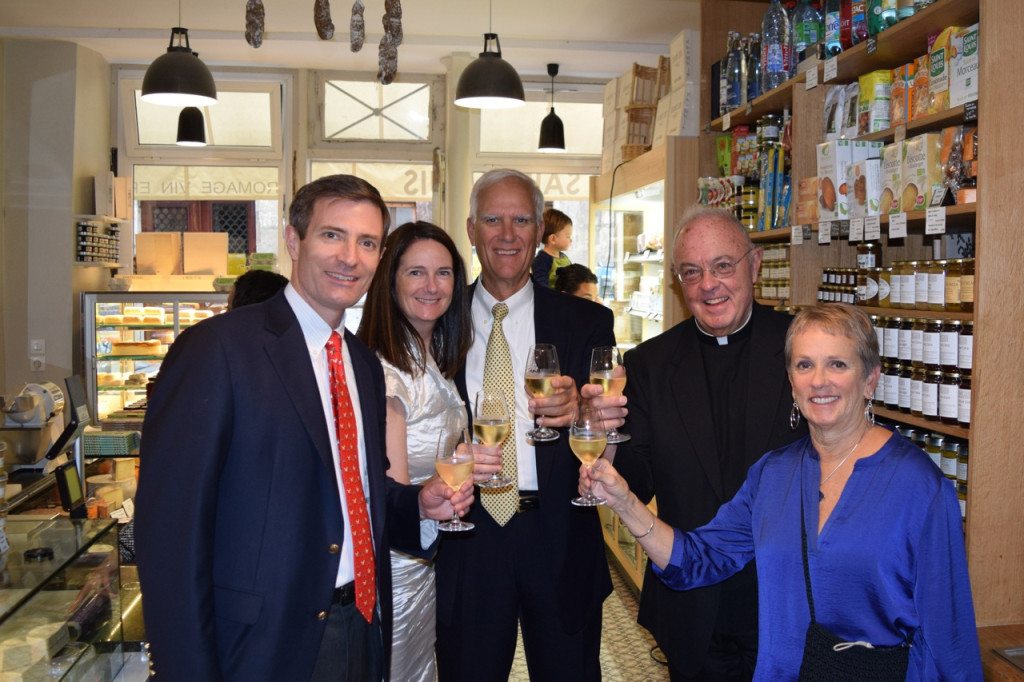 Thibault, naturally shy, loves his job and serves customers with a smile always!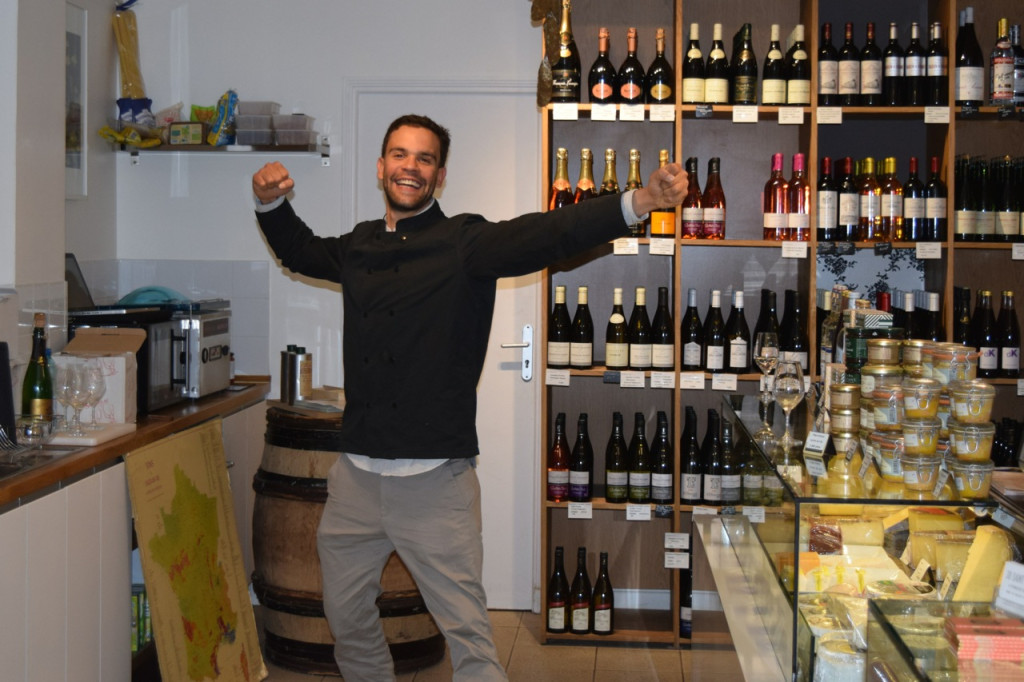 Back to Hotel Saint James for an incredible meal by Michelin-star chef Virginie Basselot. We enjoyed the tasting meal which included spectacularly plated dishes that tasted even better than they looked.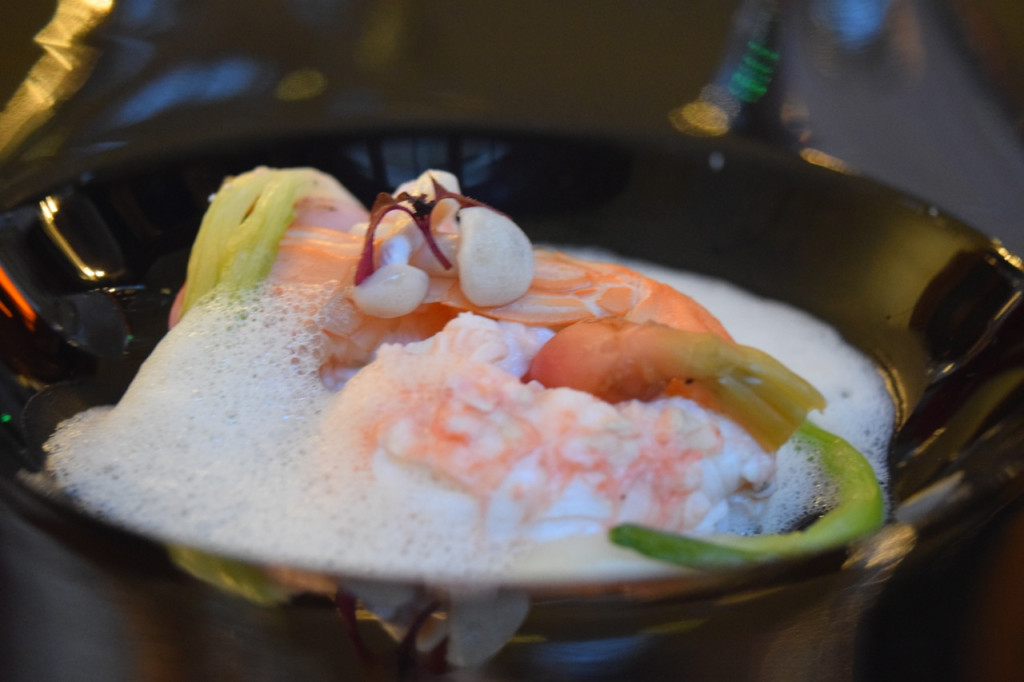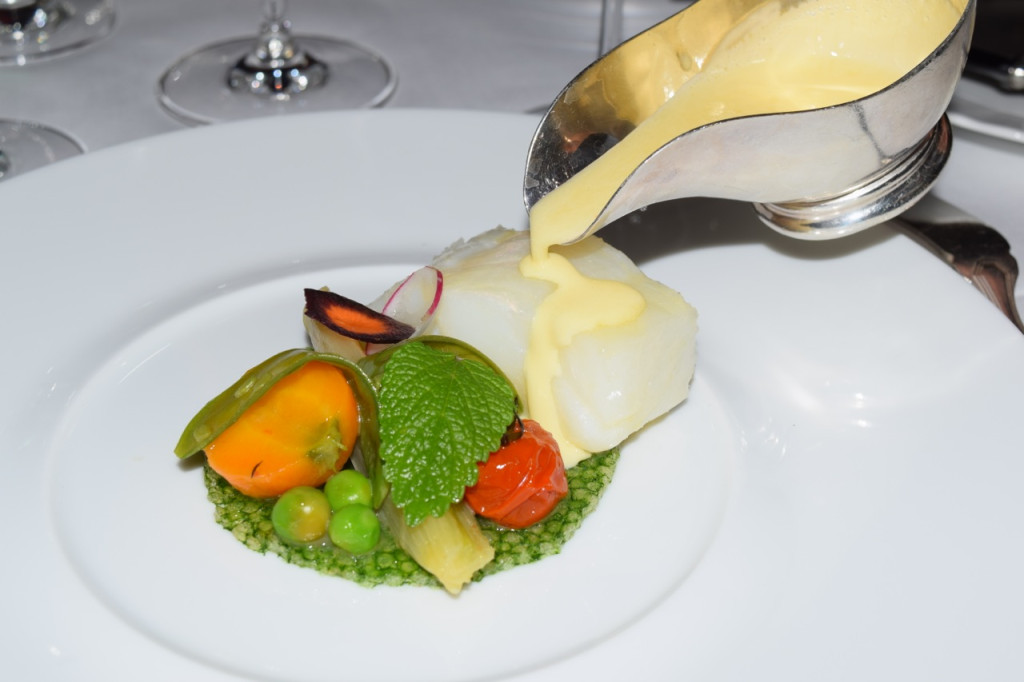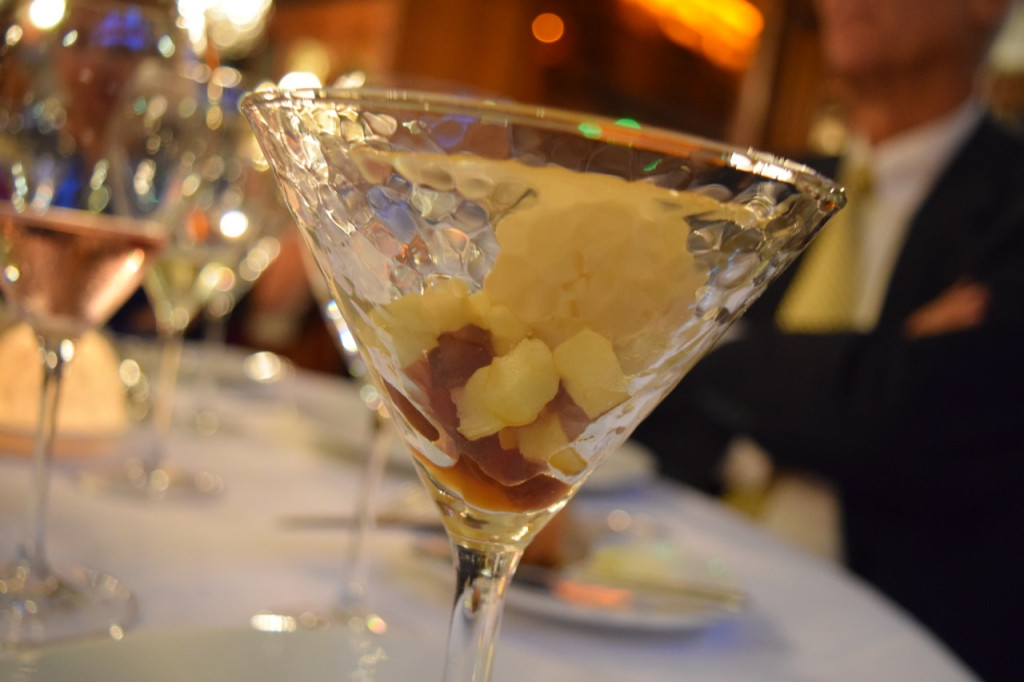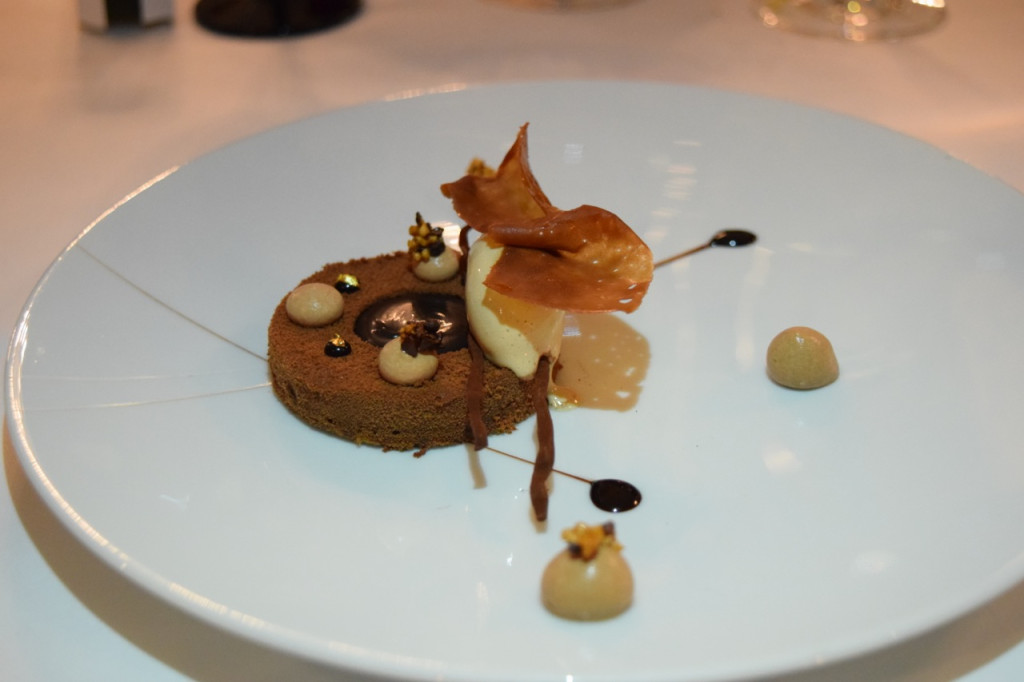 After an outstanding dinner there is only one thing to do; head out to the patio and enjoy a good cigar and after dinner drink with friends. That's exactly what Mr. Weekend In Paris and I enjoyed doing to end our magical day.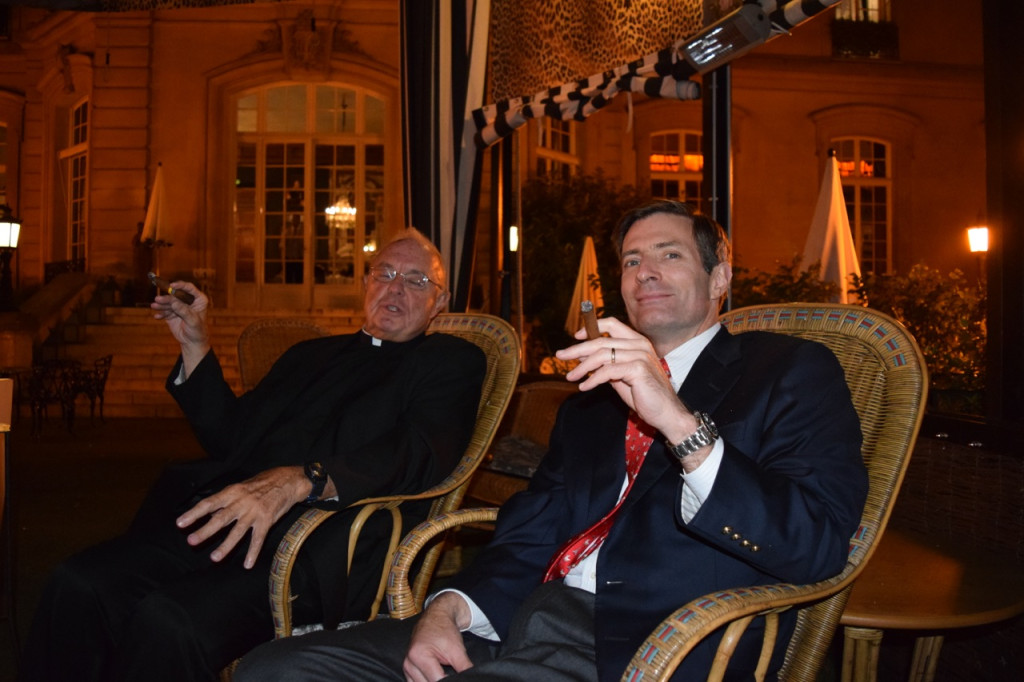 All photos are the property of The Weekend In Paris. Must obtain permission before use.