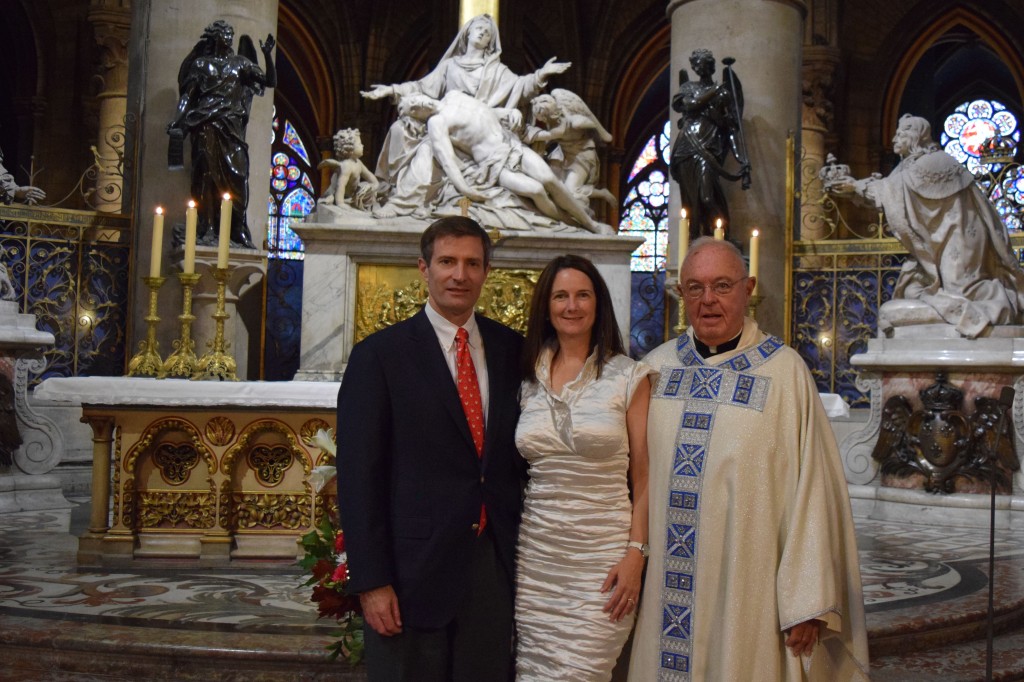 Mr. Weekend In Paris and I had our 25 year old marriage blessed today with a mass on the high altar at Notre Dame Paris. The officiant was the same priest who married us and our witnesses were our dear friends, Terry and Nancy Sheffield. Napolean was installed on this same altar so there was some incredible history we stood upon while reciting our prayers and repeating our vows.
Yes, I teared up before, during and after the ceremony. Who wouldn't? Finding the love of your life, being married for 25 years and sharing the special occasion with great friends on sacred ground inside Paris' Notre Dame Cathedral was beyond my wildest imagination. Never did I dream such a thought.
Thank you Mr. Weekend In Paris for all the love and for making my dreams come true! Thank you Father Tucker, the best Catholic priest besides Pope Francis! And thank you to Nancy and Terry Sheffield for reading at our mass and for standing up for us all these years, but especially for today.
Matt and I light a candle for everyone we love who could not be there today and in particular for Norris, our beloved nephew who died this year. His is the bottom one on the right.
---
Photos are the property of The Weekend In Paris. Must obtain permission before use.