Don't you just love it when you get aboard the aircraft and the flight attendant brings you a cold drink, asks if you need something and actually looks like she cares?  How about when she smiles when she asks if you need anything?  How neat is it when it's a genuine smile, not the fake "Someone is paying me very little; I hate my job but I have to smile or they will fire me."
Our flight to Paris was great from start to finish.  Our flight attendant Sharon was thankfully the real deal – happy to have us in BusinessFirst and made us feel like we were her only customers that night.  That's what makes a good flight attendant.  What makes a great flight attendant is one who also possesses a great sense of humor.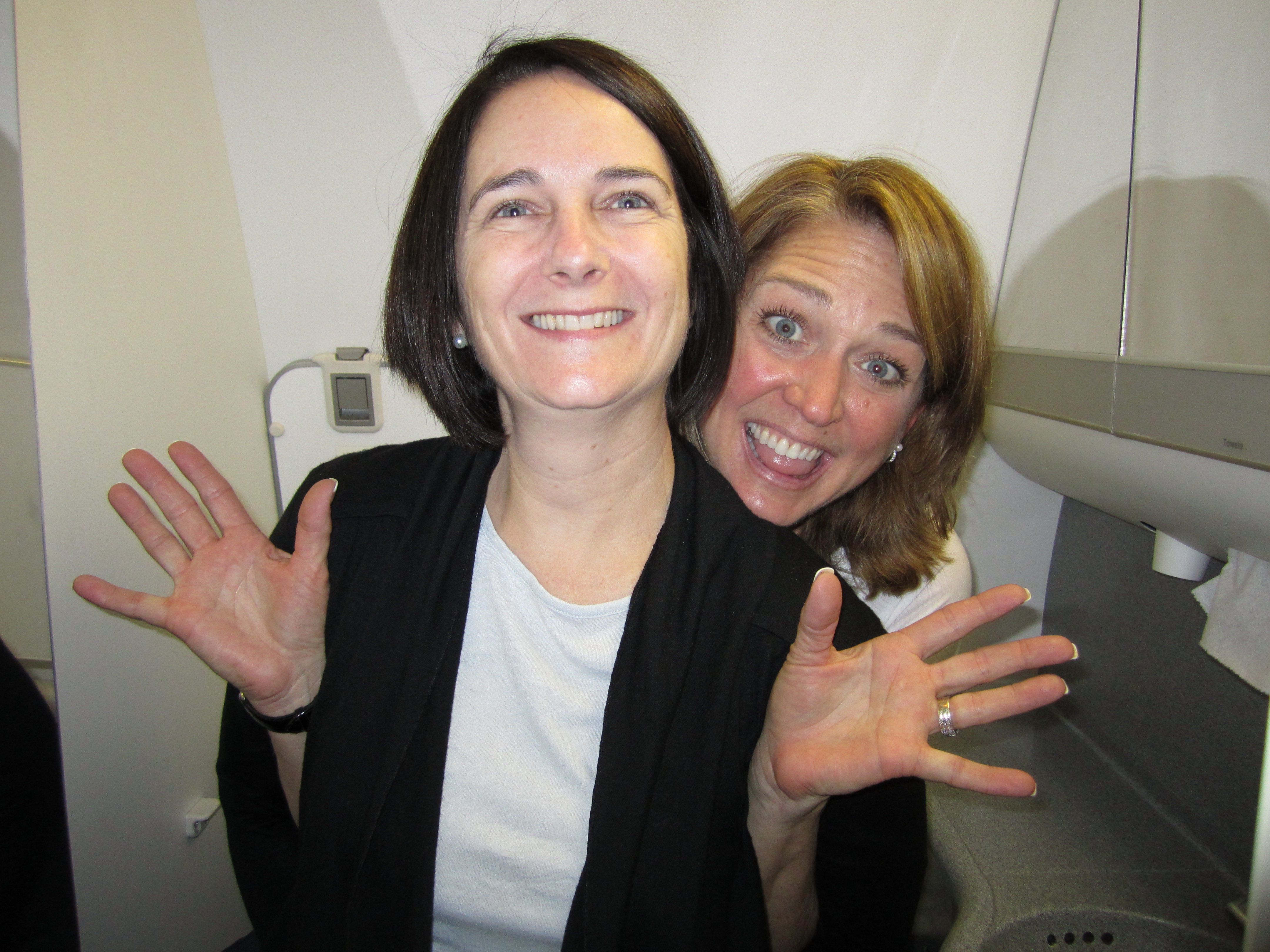 Sharon laughed with us when we told her we wanted to submit a hilarious photo to flight attendant turned author, Heather Poole's blog under her Laviators photo contest.  Sharon took our silly photo (one must check out Heather's blog to see what this is all about) and applauded our Joie de Vivre!  So many times we take the time to complain about snarky flight attendants, but how many times do we praise the super cool, warm and friendly ones?  Sharon, for all you do…this compliment's for you…you are the best flight attendant I know on Continental Airlines!  May all your days be delay free and your passengers delightfully relaxed.  Bon Voyage and enjoy your daughter's wedding next week.  We will miss you on the way back!