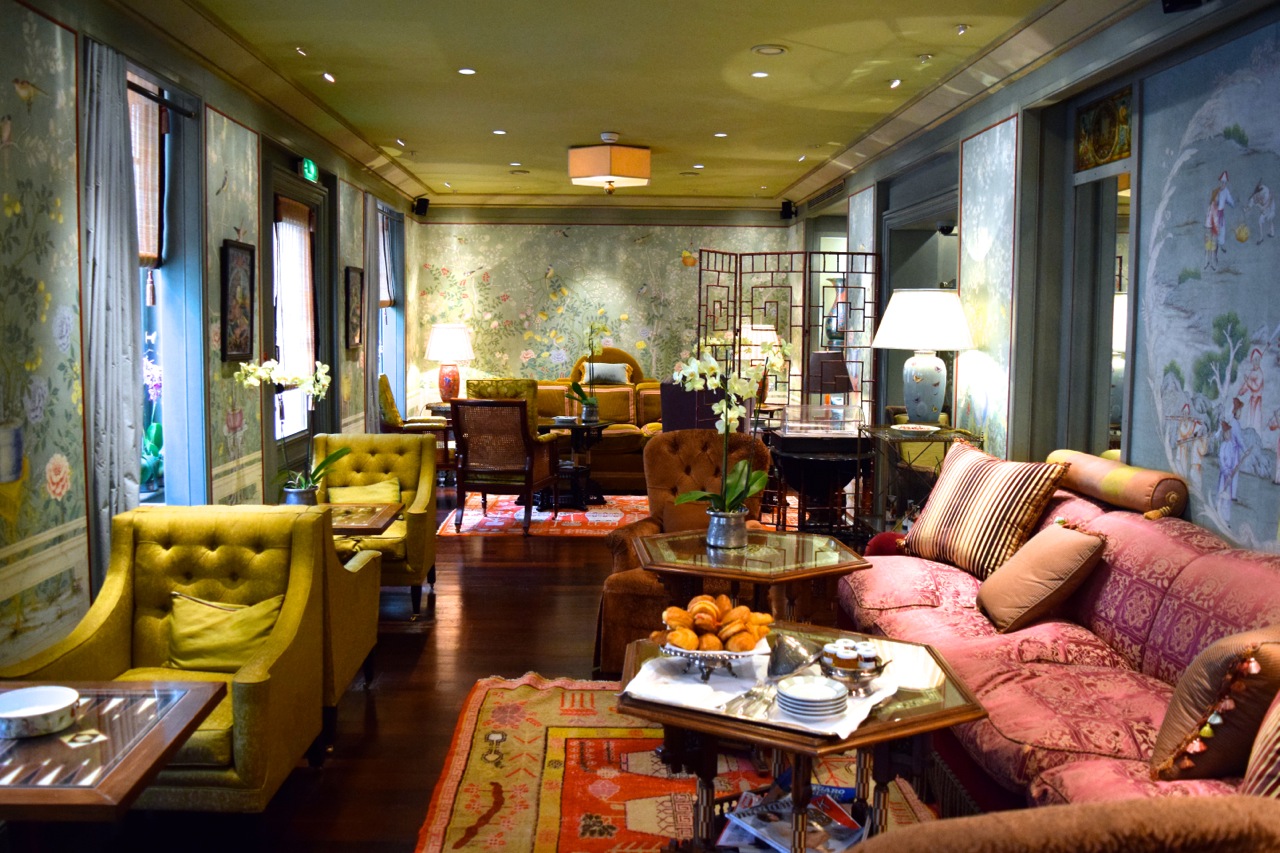 First impressions count! When we arrived at the Relais & Chateaux, Hotel Daniel Paris, the bellman opened the door that led us into an impeccably decorated combination lobby and living room reminiscent of a comfortable French country estate. Boutique luxury hotels are plentiful in Paris, but ones that make you feel at home are the best types. Hotel Daniel exceeded our expectations on all fronts, especially the cozy factor.
The front desk professionals were efficient and knowledgeable, but most of all eager to go the extra mile. When I had no clue how to get to the tiny village of Jouarre that was on friend, Father Tucker's bucket list, they researched the best possible routes, gave us options and provided backup plans. When we returned, they asked us how it went and if they had given good advice. Follow through – who doesn't appreciate that?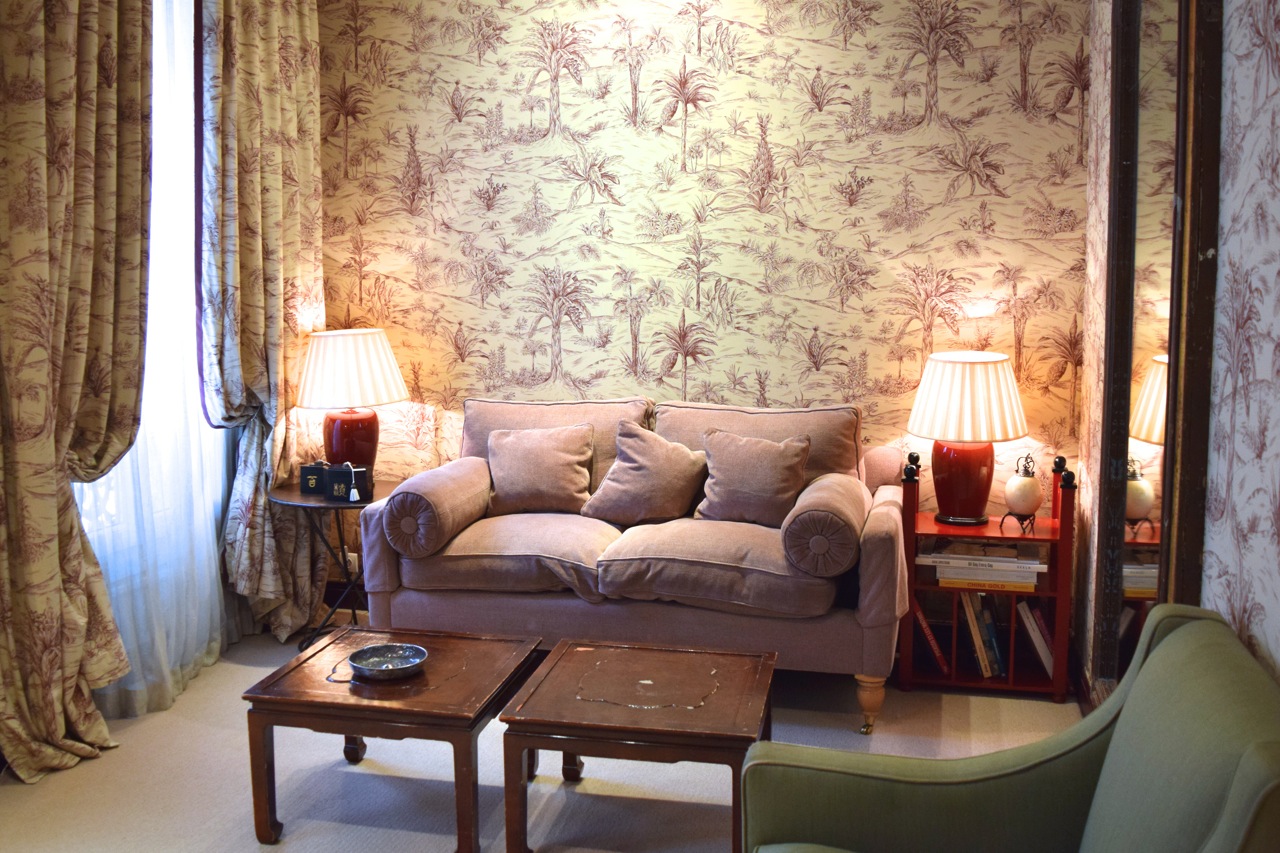 Mr. Weekend In Paris and I were upgraded to a generous sized suite decorated in a somewhat subdued palette, but lovely nonetheless. God how I love a room decked out in chinoiserie fabric when in Paris. French doors opening out onto a quiet street completed the quintessentially French experience.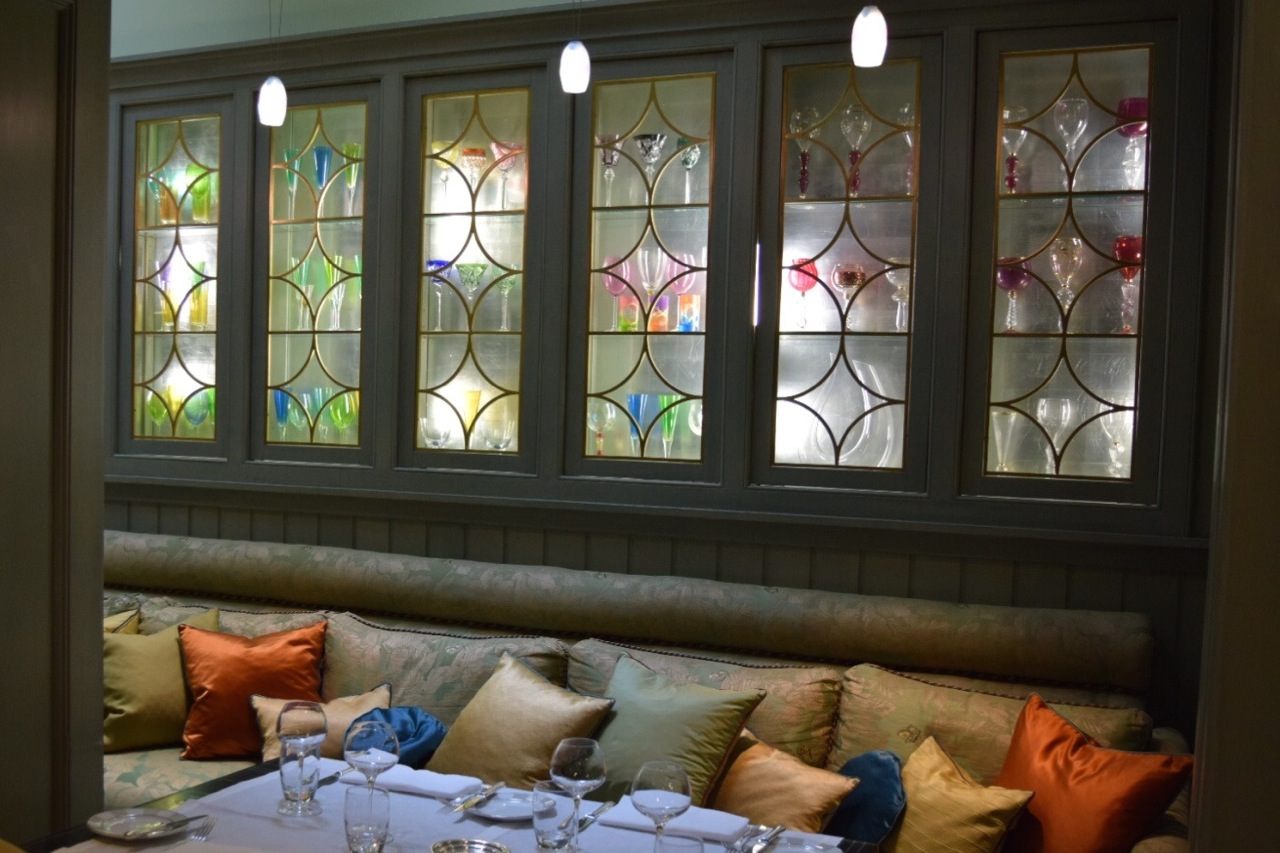 My favorite room in the hotel, however, was the breakfast room. The banquette went the length of the back wall and featured brightly colored silk pillows that mirrored the hues found in the crystal goblets behind the glass front china cabinet on the wall above.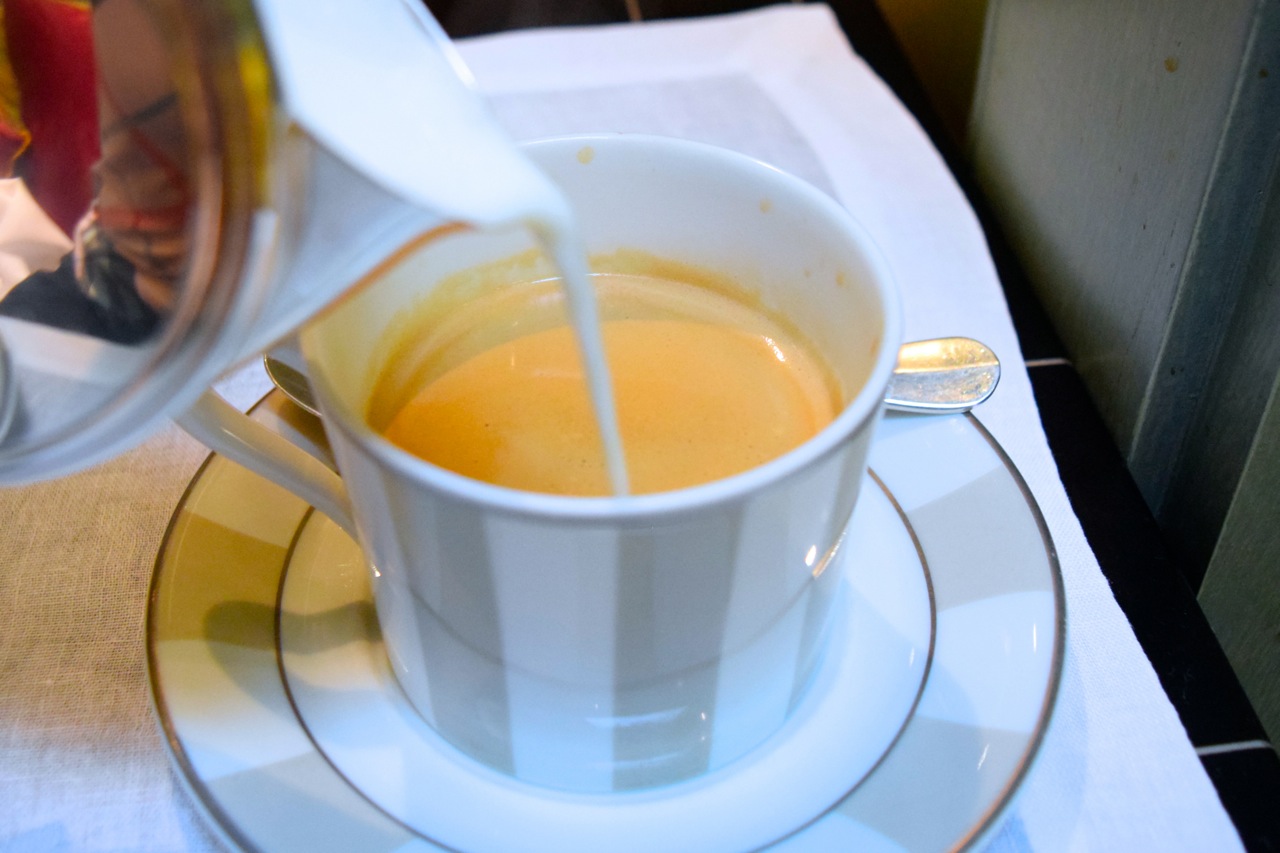 A huge selection of teas and coffee was offered to us each morning. No massive pot slapped down on the table for us like at busy restaurants; each cup was freshly brewed to order with dispatch. And, the assortment of breads was out of this world! We vowed to eat just one type, but they were all so delicious we found ourselves throwing low-carb commitments out the window and downing multiple pastries.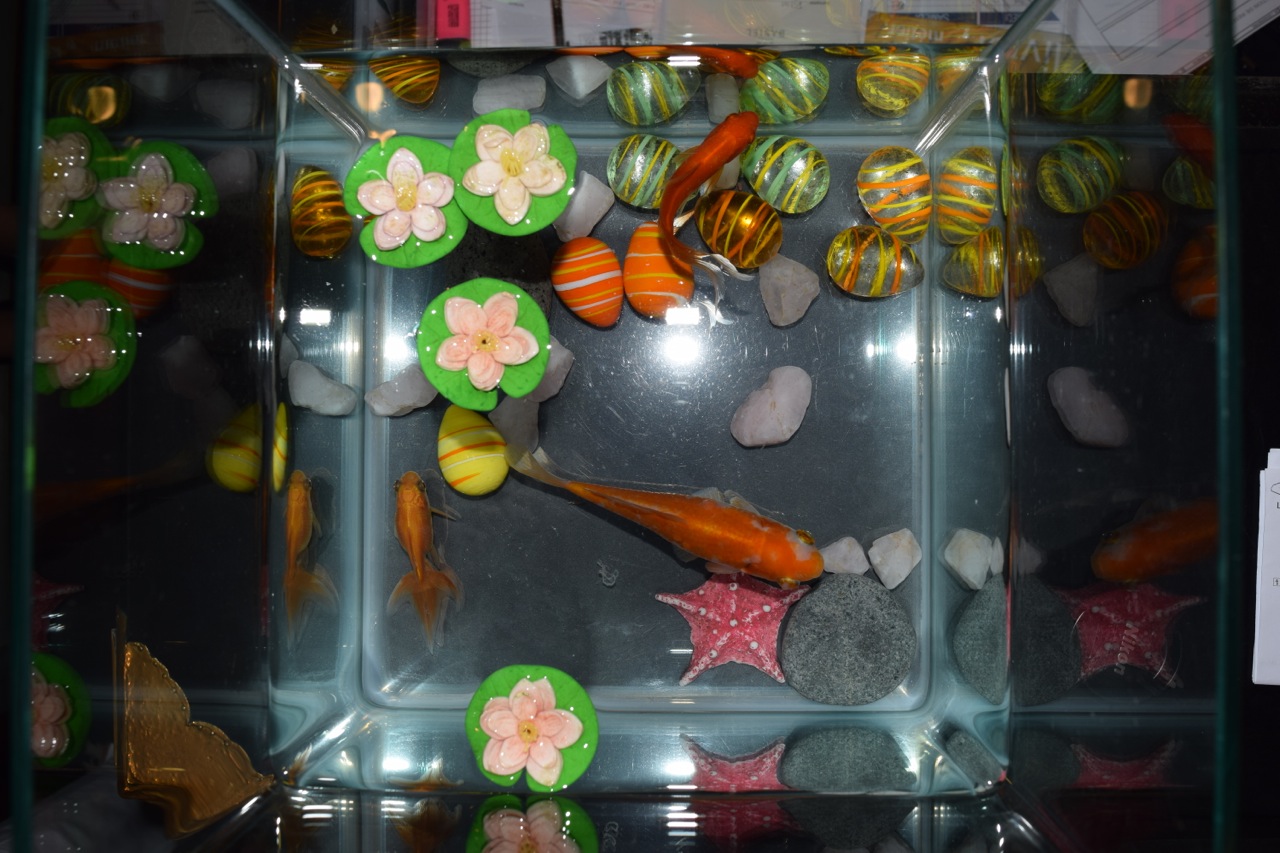 Sometimes it's the little things that make me fall in love with a hotel. I adored that the front desk had a couple of fish as their mascot sitting right on top of the check-in area. The daughter of one of the gals that works there got the first fish from school and the tradition grew from there. It's nice to see living creatures thriving in a hotel.
Asking ahead of time if we were celebrating a special occasion, and receiving the affirmative answer that we were indeed celebrating our 25th wedding anniversary, the hotel surprised us one night with a delightful bottle of Moēt champagne and some snacks to accompany it. It was a very thoughtful gesture which we shared with our friends on the trip with us.
I almost failed to mention that I forgot to pay the taxi cab driver from the airport because I was so excited to check-in to the hotel. My bags were out in lickety-split by the doorman and off I went. Instead of hunting me down and scolding me, the doorman went to the desk and told me that he could quickly pay the cab while I kept on checking-in and they would put the fare on my hotel bill. Amazing customer service!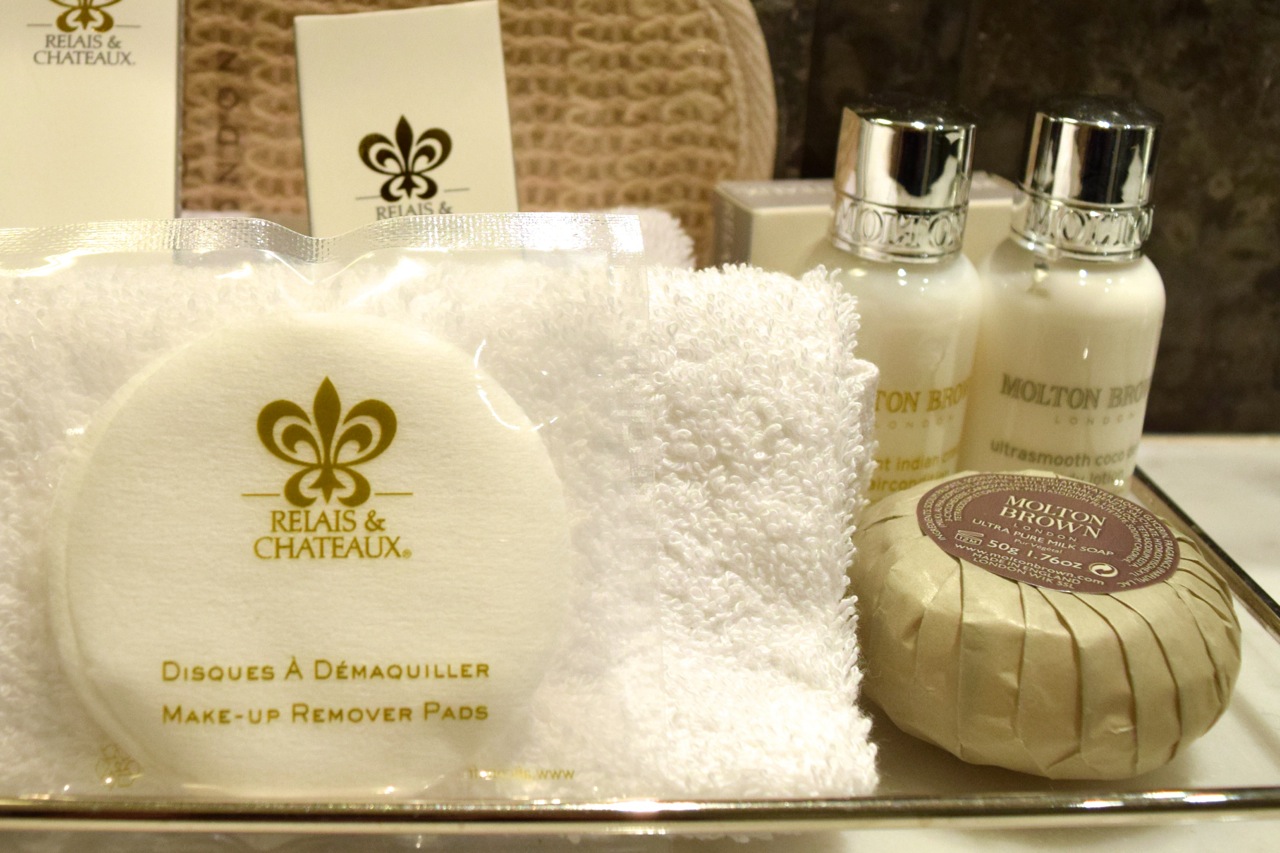 My hair costs me a bloody fortune, I bring my own terribly expensive shampoo and conditioner because my hairstylist of the past 19 years would fuss at me if I ruined it with stuff that had sulfates or other such chemicals to fade my naturally gorgeous hair that he so lovingly colored before my travel. So I, like a lot of ladies bound by their hair Nazi professionals, abstain from using the little bottles in the bathroom. However, I do have great affection for the other amenities. Hotel Daniel uses one of my favorite brands, London's Molton Brown. The ultra pure milk soap is super on my delicate skin and the loofa comes in handy when I have time for a good soak in the tub.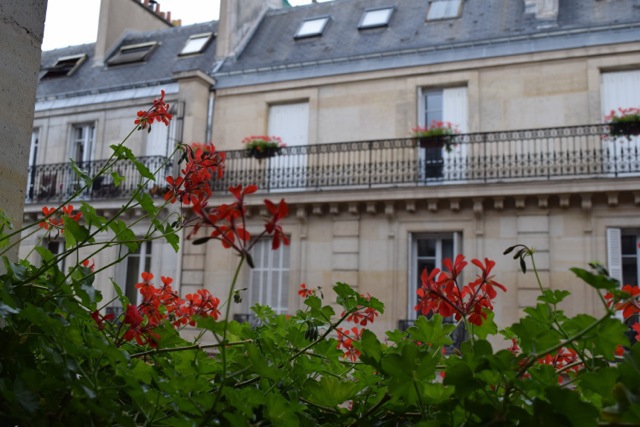 The Hotel Daniel is a unique property that I highly recommend for couples desiring an authentic and romantic getaway and for business minded folks who want to feel like they can depend upon the staff to ensure all the details of their visit are perfect. An added bonus is the location. It is within a short walking distance from the Arc de Triomphe and the Champs Élysées in the 8th arrondissement of Paris. Enjoy!
8, rue Frédéric Bastiat 75008 Paris