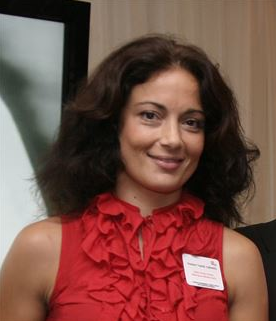 Thank God she was home that night…
My head is spinning. How could this be true? I was invited for a drink as part of the Christmas celebrations that Hotel Metropole in Monaco was having for the local press.
I followed it up with a brief meeting with Odile Firmin-Guion before she guided me to my dinner at the Chef's Table at Jöel Robuchon. She apologized profusely because she had to leave quickly in order to accept a ride home to Nice to be with her three children. I am glad that I told her, "Of course, go now and be with your kids. It's the most important thing of all." She was profusely thanking me and I was uneasy about that. I knew she worked hard, a woman in her position as Directrice of Public Relations for Hotel Metropole, and I did not want her to feel guilty that she chose to be with her family versus having dinner with me. Thank God she was home that night.
When I returned from France on Sunday night of this week, there was an email waiting for me from Odile asking if I enjoyed my dinner and visit to the area and apologizing for not spending more time with me. My reply to her said, in part, "It was lovely meeting you too. I only feel badly that you work so late and were missing your kids. I am glad you had a ride home instead of having to take the train or bus…" and it went on to business talk. Thank God she was home that night too.
My first impression of Odile was that she was beautiful – beautiful in the Sophia Loren kind of way. She was stressed about getting home to her kids, but professional and warm. She was "every woman" and working hard both at home and in the office, but wearing it well. Her beauty shone through in an instant and I felt like I wanted to make sure I did have some time with her next year when I visit the area again. Now that will never happen. Thank God her foremost thoughts were her kids and they will always know that.
Below is article I found online this morning from the Monaco Life.net site. I am teary eyed writing this, because I know all too well what it is like to lose your mother at an early age. It is so sad and I am praying for her family and especially for her children. I am also praying for her colleagues and friends who will miss her dearly. God speed Odile.
Odile Firmin-Guion, the 42 year-old woman who died on Wednesday following an accident in the mountains above Nice. She was the very popular and well-known director of marketing and public relations at the Hotel Metropole in Monte-Carlo...
Ms Firmin-Guion fell about 25 metres and was airlifted to the hospital at Sant-Roch in Nice, where she died from her injuries. She had been taking part in a team-building exercise, according to reports. Following an initial investigation, the guide in charge of the party was arrested yesterday, and later released from custody as the investigation continues to focus on the ropes and knots employed in the safety system.
Ms Firmin-Guion was very well-liked and admired for her cool professionalism. She had worked in tourism and public relations for many years and had been at the Hotel Metropole for more than five years. Her sudden and tragic death has shocked her colleagues at the hotel and also the journalists she worked with. She leaves a young family of two boys and one little girl.
PHOTO: Odile Firmin-Guion courtesy Monaco Tourism Office