On a quiet street just a few paces off the Champs Elysées sits Hotel La Reserve. Afternoon tea in Paris at La Reserve is an enjoyable way to rest vôtre pieds (your feet) after a long morning of pounding the pavement in search of all things chic, unique and exclusively Parisian.
Traditionalists will love the selection of hot teas that include English Breakfast and Earl Grey. Modernists will appreciate the choices from the House of Dammann like Mandarin Jasmin and Green Tea. Of course if the occasion is of a more festive nature, skip the tea altogether and pop the cork on a bottle of vintage champagne.
Clotted cream so delicious you will be tempted to lick the bowl stands alongside moist scones for a French twist on the English version. Cakes and pastries are the highlights of the show with some savory options just to feel less guilty about eating too many sweets.
Layers of pastry made up of two choux buns filled with pastry cream, topped with a passion fruit and pineapple glaze and decorated with a touch of gold foil make the twist on the traditional Religieuse dessert stand out.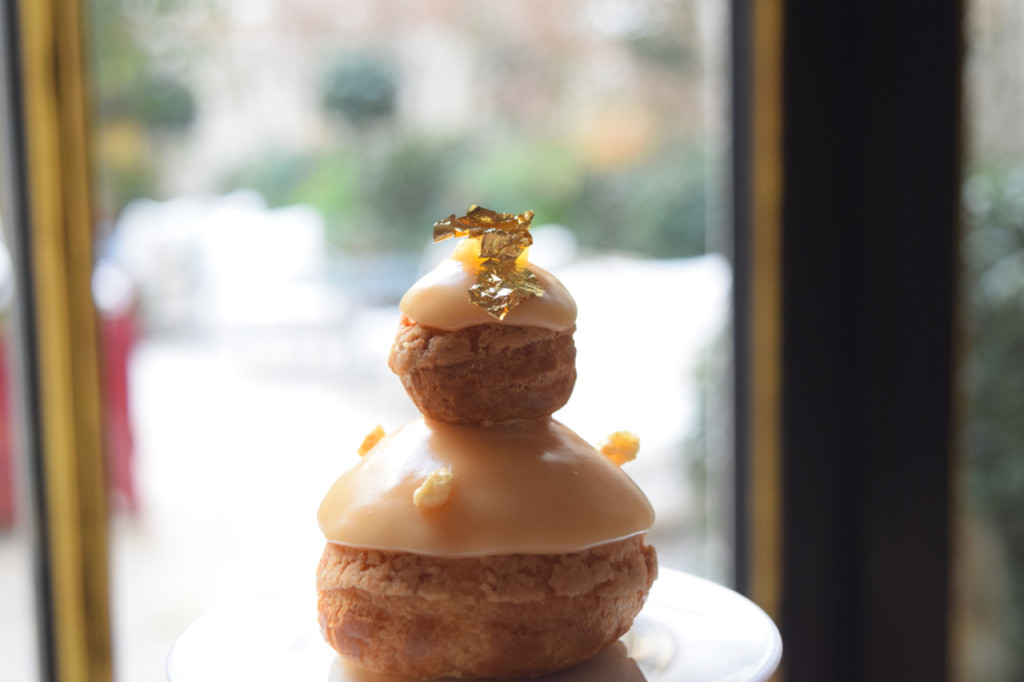 Regal in nature, the crowned Caramel Dome is topped with a bitter chocolate square embossed with the hotel's iconic elephant and capital R logo for La Reserve.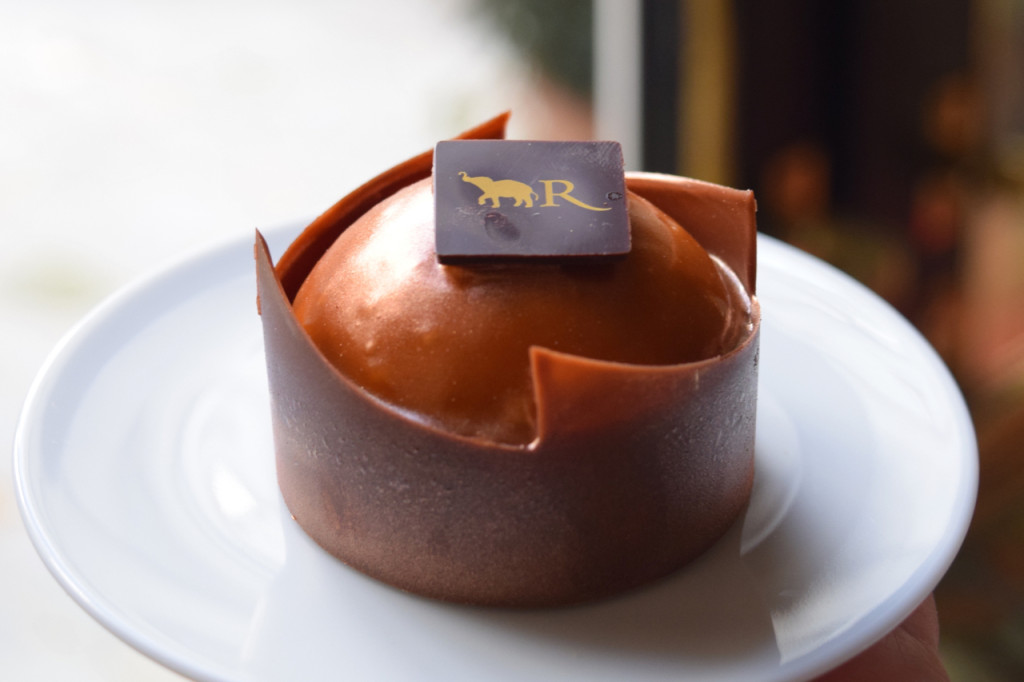 The overt attempt to blend between eastern and western cultures was evident in the beverage offerings and the mixture of French and English style pastries that had Asian inspired ingredients incorporated into the recipes. It is quite an eclectic afternoon tea selection in a warm and inviting atmosphere.
---
Location
42 avenue Gabriel – 75008 Paris

Although the afternoon tea was gratis, the opinions expressed here are my own.
All photos are the property of The Weekend In Paris. Must obtain permission before use.