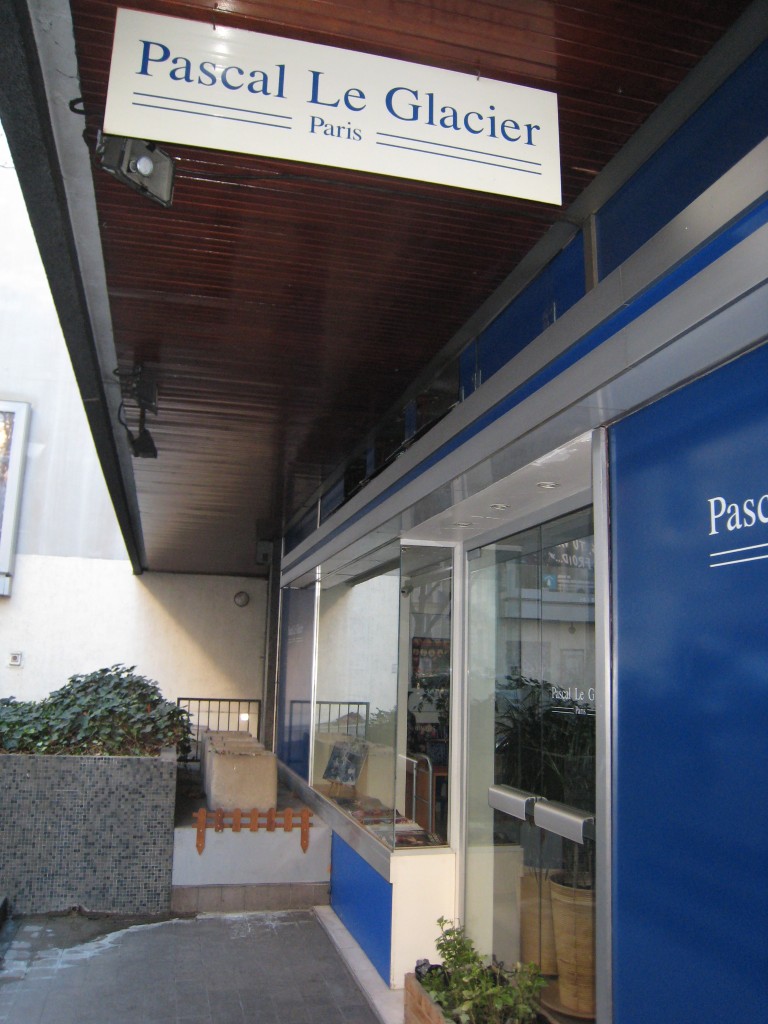 Please enjoy this guest post from frequent contributor Margo Waite about her stroll to the Passy Market:
I've written about the Passy Market, but not about the interesting adjacent streets which hold pleasures galore.  On rue de l'Annonciation, a busy pedestrian street to the left of the covered Passy market, you will find great window shopping.  Notable are Aux Merveilleux de Fred at No.29 where they make glorious meringues—fun to watch them being enrobed in chocolate through the shop's large glass windows.  Nearby a grocer is obscured by the biggest bank of rotisserie chickens I've ever seen, in various levels of readiness.  And if that's not enough, there are lots of chic shops purveying shoes, scarves, jewelry and women's fashions (and shops for men too my husband adds).
At 17 Bois-le-Vent, to the right of the Passy Market, you will find the most exquisite ice cream shop.  I learned about Pascal Le Glacier in a piece called, "Ice Cream Heaven" from the book, "Paris Discovered" by Mary McAuliffe.  I highly recommend both the book and the ice cream.  My praline and my husband's chocolate noire (intense chocolate flavor without being too sweet) were indeed delicious and would give any ice cream shop in Paris a run for title of best.  Be warned though, a smallish cup is 4 Euros, which I justify by rationalizing that the less I eat the fewer calories I consume. It is surely tempting not to buy two cups though.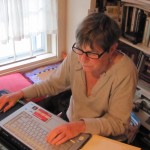 Margo is a popular guest blogger for Weekend In Paris. Besides being a knowledgable Francophile, she is an Independent Publishing Professional based out of Newport, Rhode Island. She is an avid traveler, foodie and lover of all things French.
All photos property of Margo Waite. Must obtain permission before use.