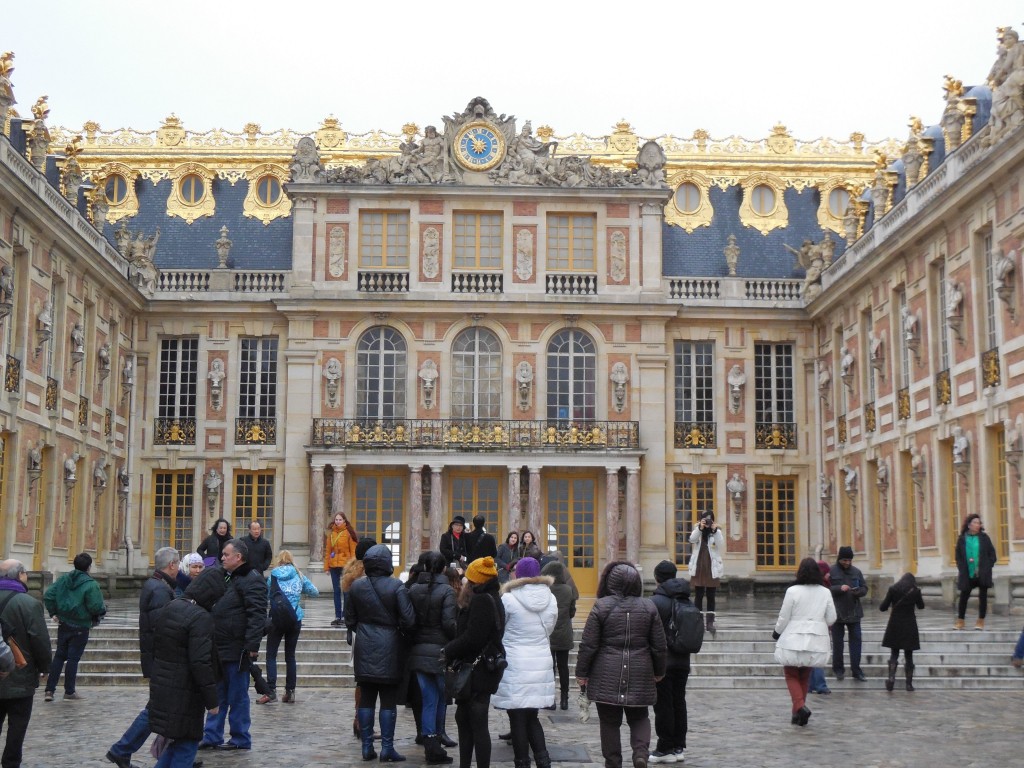 It was a brutally frigid day when I last visited the Palace at Versailles, but that did not stop the hoards of tourists who flocked to the village for a chance to see where royals once roamed. The bulk of the guests were Chinese. The long haul flights and inclement weather did not deter them from checking out every inch of the Palace, both inside and outside the Palace of Versailles.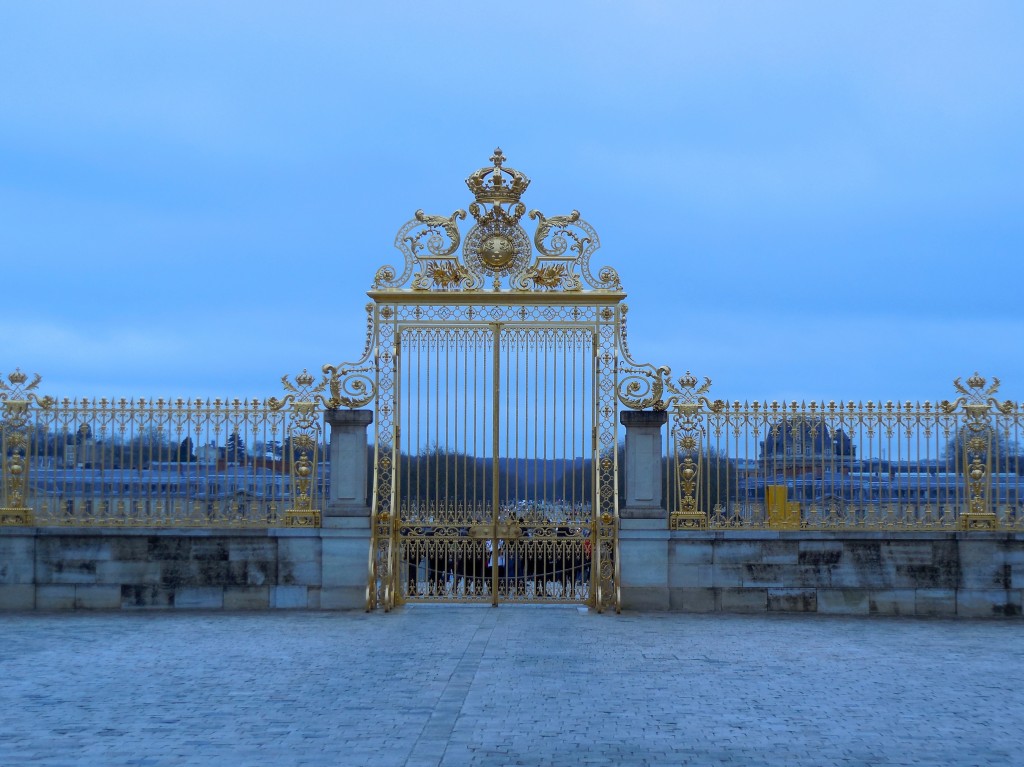 Imagine how grand an entrance this was in its heyday. Horse drawn carriages pulling up to this location would have been a stunning sight to see. It's doubtful the locals stopped by to borrow a cup of sugar.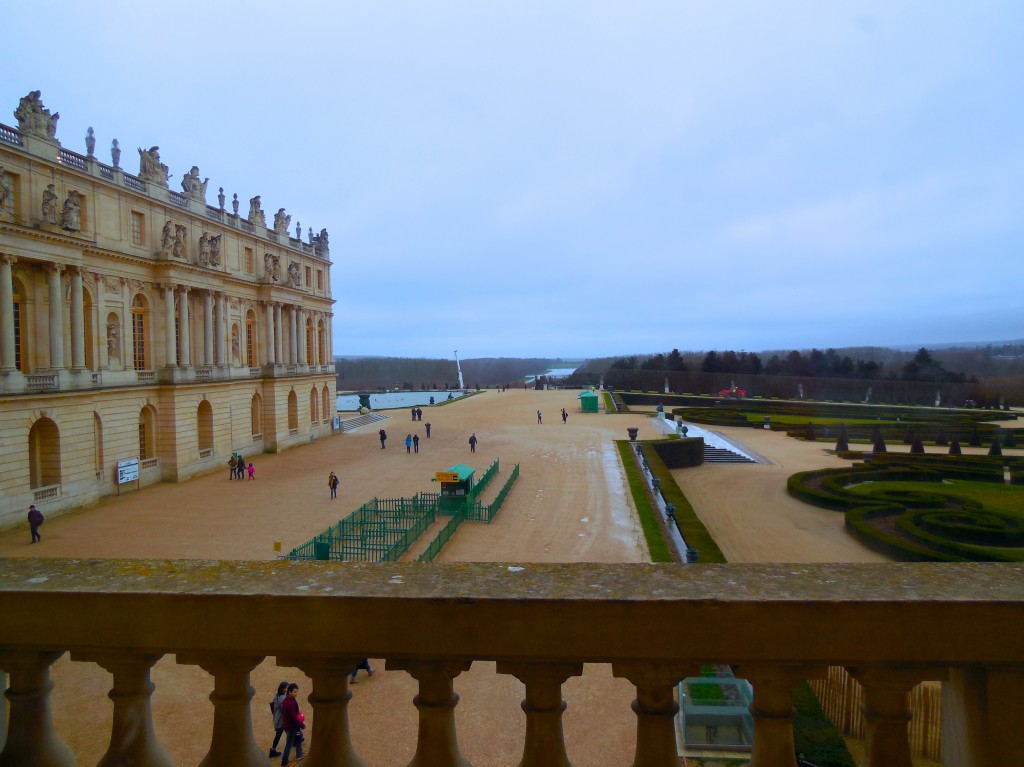 Even in winter the grounds are spectacular! There is a tram that takes people who are less mobile or easily fatigued on a tour of the newly restored gardens.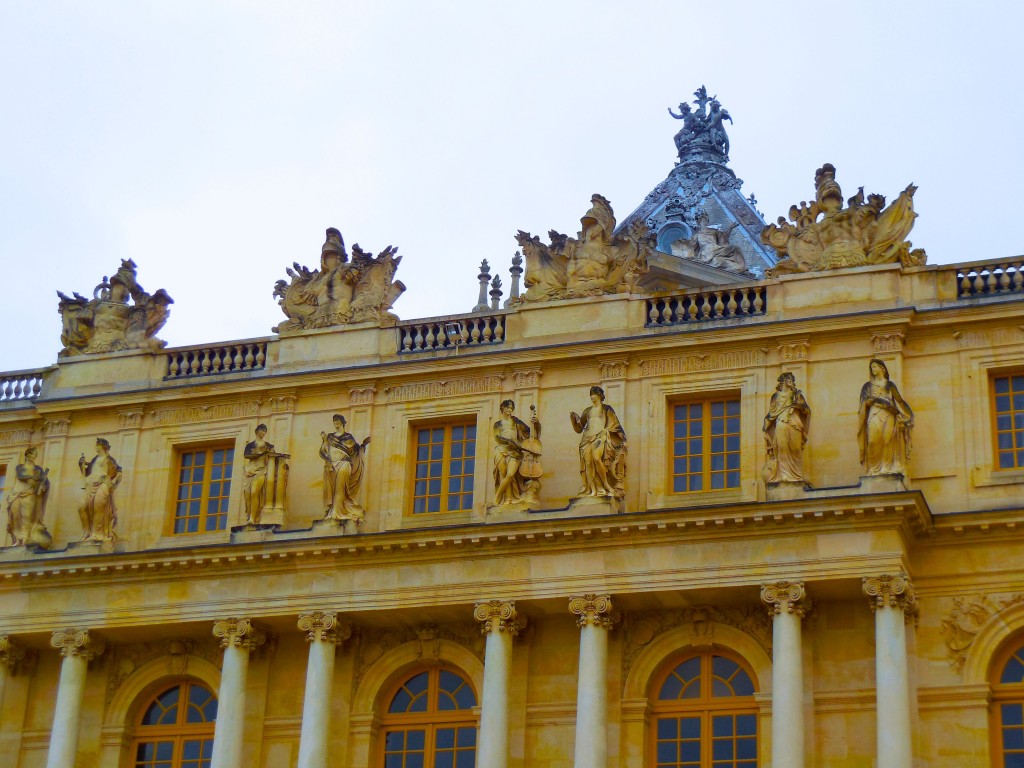 The details on the facade of the buildings are an artists dream come true. Despite the harsh winters and brutal summers, most of the statues have managed to remain intact.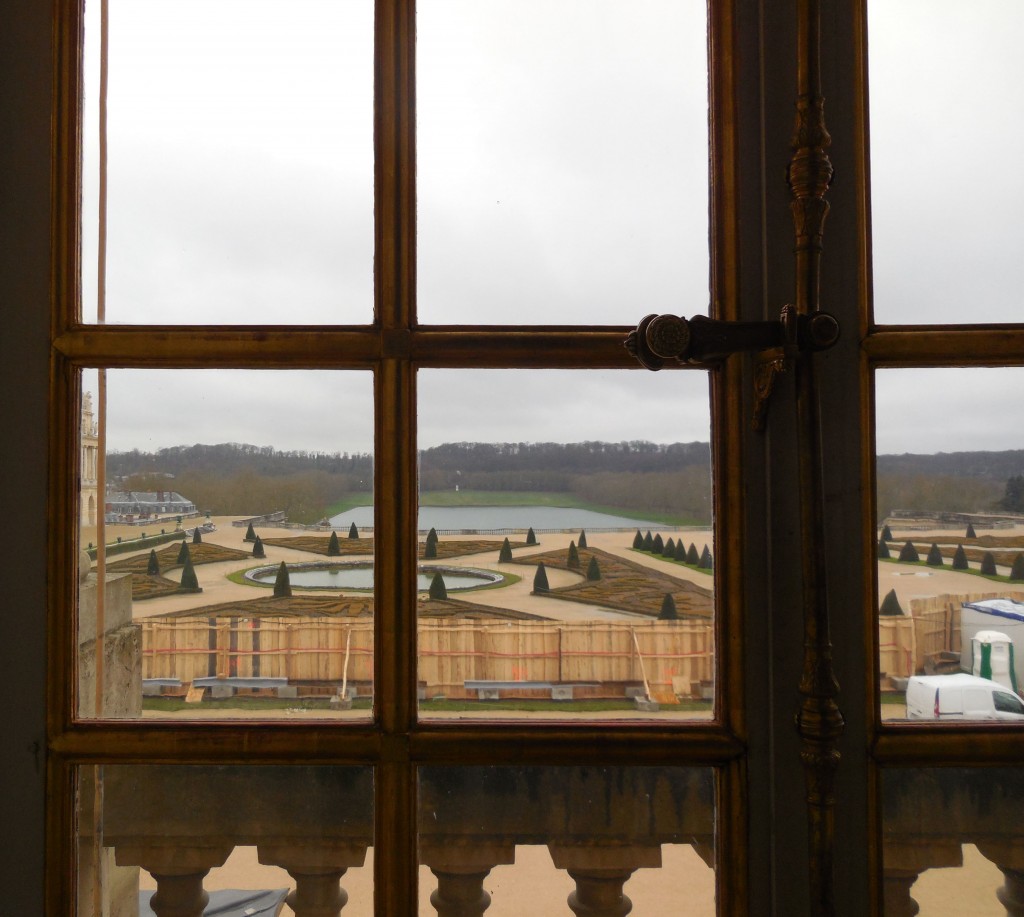 The view from inside the Hall of Mirrors unveils the construction going on to restore the grounds to their former glory, and the trees are bare of leaves yet the scenery manages to impress me nonetheless. If it's this beautiful in the dead of winter, can you imagine how glorious they are now in the full bloom of summer? I wish I was there now!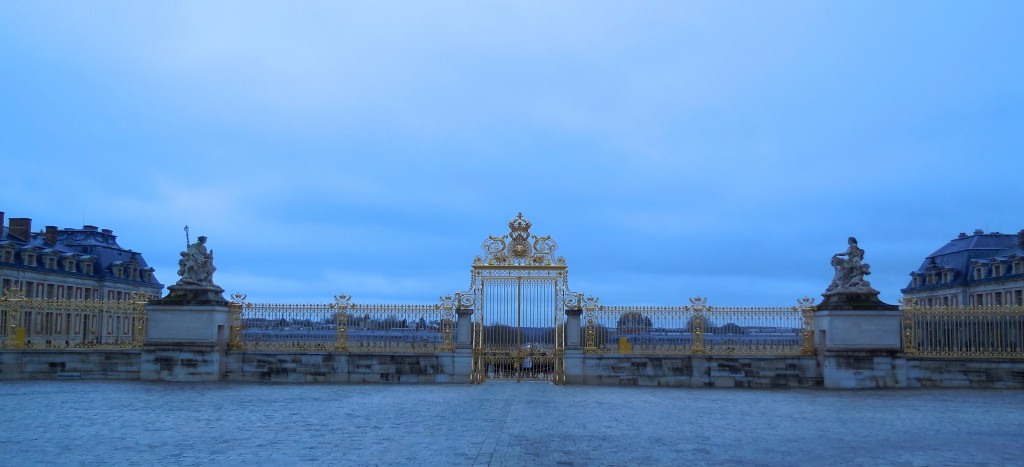 Wide angle lenses and panoramic options on cameras are good options to use to photograph the exterior of Versailles, but fail to do it justice. You need to see the grounds for yourself.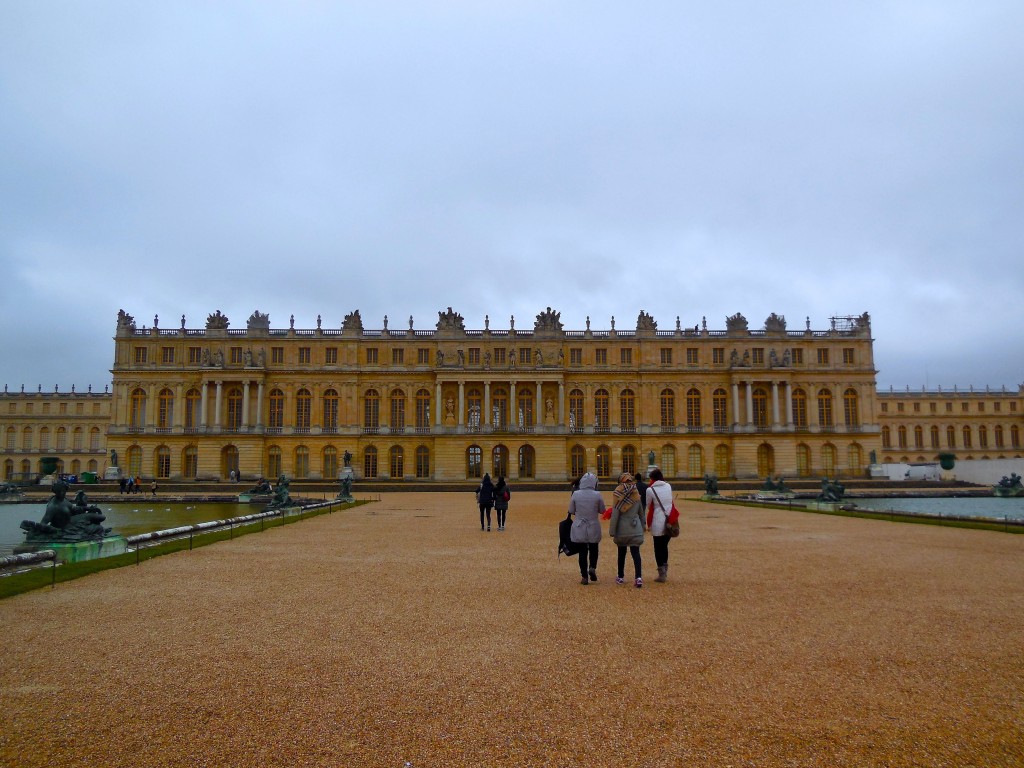 During summer months, these malls are covered with tourists, but I promise you that the Parterre, Orangerie and Parks are well worth facing crowds and queues. Versailles is one of the world's greatest treasures that should not be missed on a trip to Paris. For a peek inside Versailles, click here.
Book your museum and train tickets in advance. Consider hiring a private guide to ensure you don't miss any of the highlights. Pack a picnic lunch and enjoy the grounds first before going into the Palace. You won't regret it!
All photos are the property of The Weekend In Paris. Must obtain permission before use.