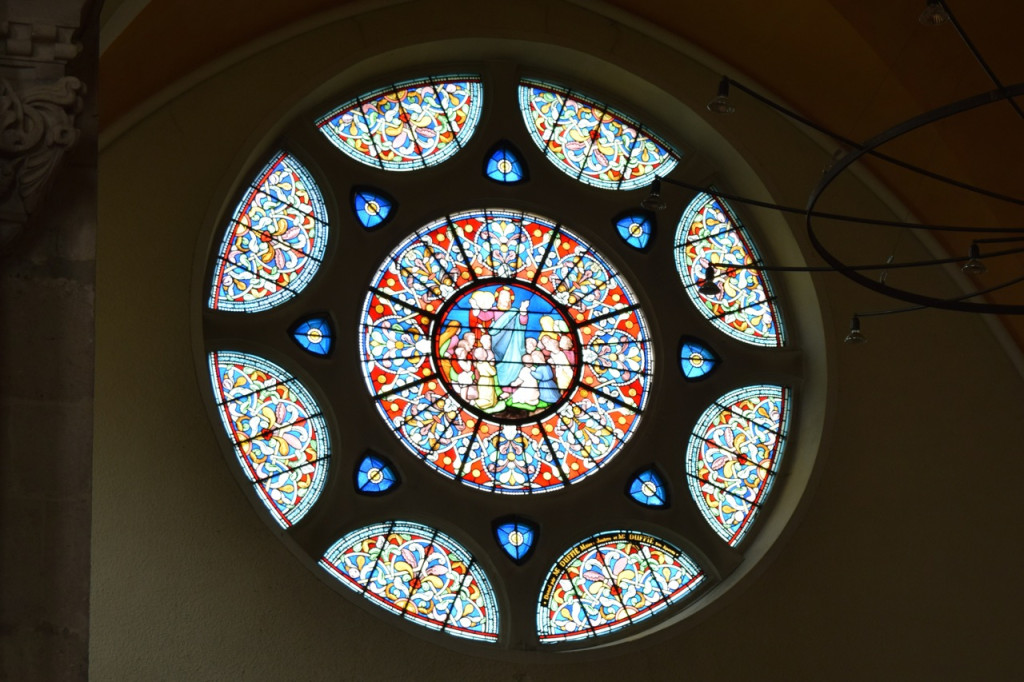 One of the best rosettas I have ever seen
This morning began with an obscene amount of amazing freshly baked goodies and rich roasted coffee from the kitchen at our hotel. Crumbs galore fell from bites of buttery pastries onto my lap, but I didn't care. Carb-low diet be damned, this place serves sinfully great croissants and pain au chocolat. If we were headed off the beaten path Paris then I was going to be completely off the carb wagon.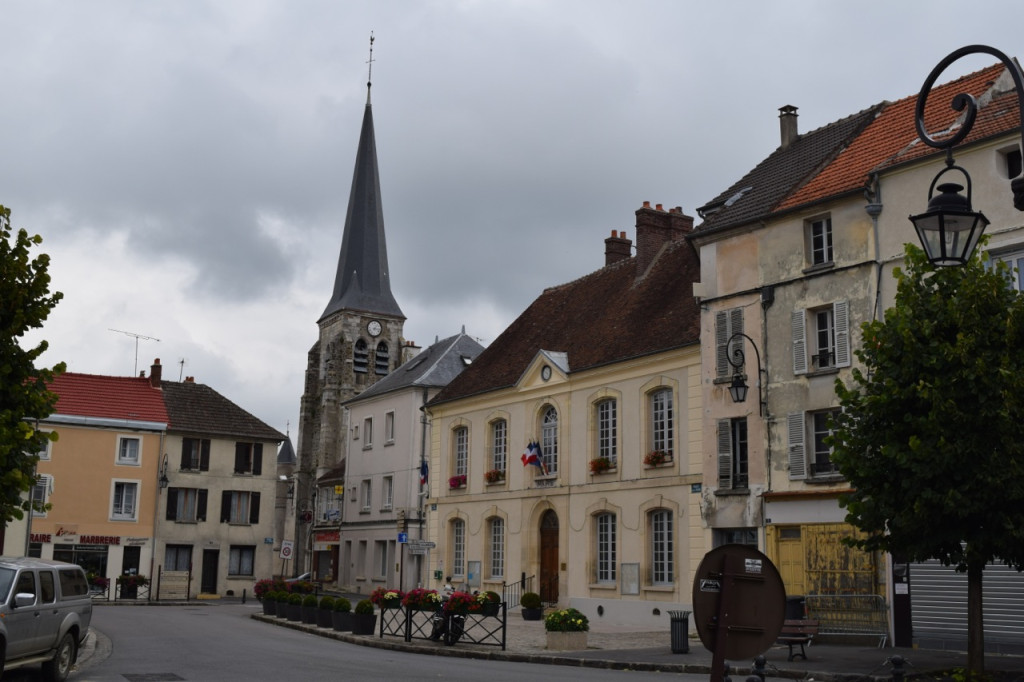 There are side trips from Paris and then there are truly trips to the middle of nowhere. Today was a first for me. I guided the group to a little known destination that quite frankly, I was warned was so off the beaten path that pubic transportation would not suffice to reach its destination. Jouarre is a quiet village 40 minutes by train from Paris and definitely has a quiet charm about it. Unlike busy Paris, taxis do not await the next train to arrive.  It is a short walk to the city center and only a ten minute drive to its main attraction – the Abbey.
The town's historical significance from World War I battles offers tourists a chance to step back in time and to visit nearby graves of US service members. Father Tucker, one of the members of our anniversary party, is the Confessor to the Benedictine nuns back home in Connecticut. The order stateside was started by a nun who left the Abbaye de Notre Dame in Jouarre post World War II after she was nearly captured by the Nazis and witnessing General Paton marching through town gave her the impetus to head to the United States.
Father Tucker wanted to visit this place to see the relics and be in the space that he had heard so much about. He made it sound so enticing that we readily agreed to join him. We stopped in the local tourism office where a kind volunteer opened up the crypt which was formerly a part of the old church that burned down centuries ago. Sarcophagi dating back to the year 680 are located below ground and most are remarkably in great shape.
The unexpectedly modern interior of the Abbey surprised me. I had a sense that amidst the heaviness of its stone facade, the need for light to balance life within the confines of the ancient church was needed. It must be a peaceful and bright spot in the hearts of all who worship there.
Warning for visitors, off the beaten path is great. Off the beaten path without knowledge of what you are getting into can be a bit dodgy. Although I was warned the infrastructure for tourists during August was poor, we advanced anyway. We lucked into the only taxi around and the church/crypt are closed during the lunch time. Of course we arrived at lunch time. Oh, and by the way, there were no places within 3 kilometers of the Abbey to get a morsel of food either. NONE! We did, however, manage to get a pint of beer to tide us over until we could head into the town proper.
We easily convinced our likable taxi driver to pick us up at the Abbey at an appointed hour to return back to the train, fearful that if we did not book our return to the train station when he dropped us off that we would be stuck at the Abbey forever. He was all smiles and on time. Whew!
I was starving and fearful that my low blood sugar would let the beast loose so we asked him to drop us off in town, close to the train station so we could grab a quick bite of something…anything! An impromptu stop at a pastry shop proved very fruitful! The absolutely delightful woman behind the counter nearly burst with pride that Father Tucker was in town to visit the Abbey and she could not wait to fashion us some baguettes with ham, local brie, butter and lettuce to go. They were made lickety-split and cheerfully packaged into a simple brown bag for us to take to the train. While we intended to eat them on the train, 95% were finished before the whistle blew.
Back to Paris we went, I was eager to greet Mr. Weekend In Paris from his flight from Scotland. We all greeted him with great big hugs (kisses from me too) back at Hotel Daniel and went to a fabulous bistro for dinner after a quick stop at the local pub for a pint. We will be tasting more Bordeaux than you can imagine this coming week so nothing like a pint of Guinness to satisfy the thirst.
It gave us time to catch up on old times and for Matt to spend some quality time with his mentor in the US Navy, Captain Terry Sheffield, retired. We both love he and his wife Nancy so much and are honored to have them here for this special occasion. It warms my heart to see these two great men together sharing in a happy occasion.
We began the night with a Champagne toast with our friends to kick off the 25th Anniversary celebrations and ended with one too! Hotel Daniel had a surprise waiting for us upon our return from dinner – a wonderful bottle of 2006 Moet Chandon and some snacks to make the end of the evening just perfect! How lucky are we to have stayed a couple of nights in one of Paris' finest hotels for customer service and thoughtfulness?!
Today is wedding renewal vow day and dinner celebrations afterwards at our next Relais & Chateaux property – Le Saint James. I can't wait!