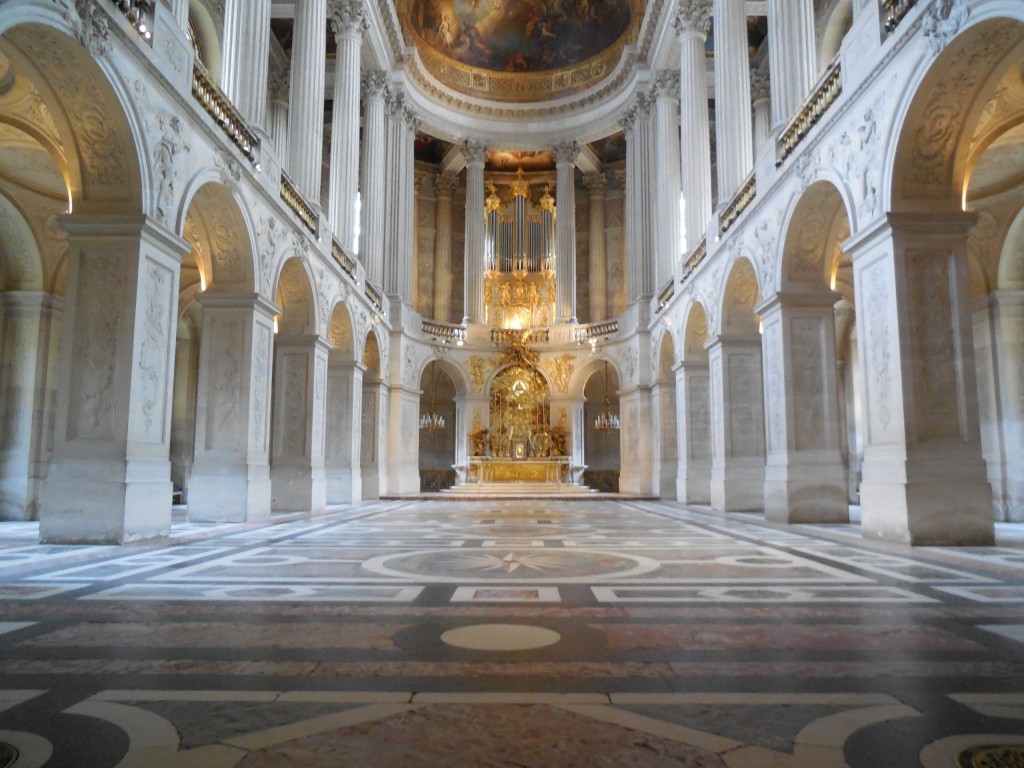 Inside Versailles it is full of rich history, opulence and beauty. Eye candy is found both inside its hallowed halls and outside in the acres and acres of groves. Hunting lodge, Palace, Family Retreat, War Hospital, Foreign Occupied Quarters, and Museum – Versailles has been home to royalty, war veterans and Prussians.
The town's citizens have been in the forefront of keeping the Palace of Versailles intact. During years of neglect and pillage it was the local population who rallied to keep it safe. Since 1907 the Palace of Versailles has accepted private donations from The Friends of Versailles.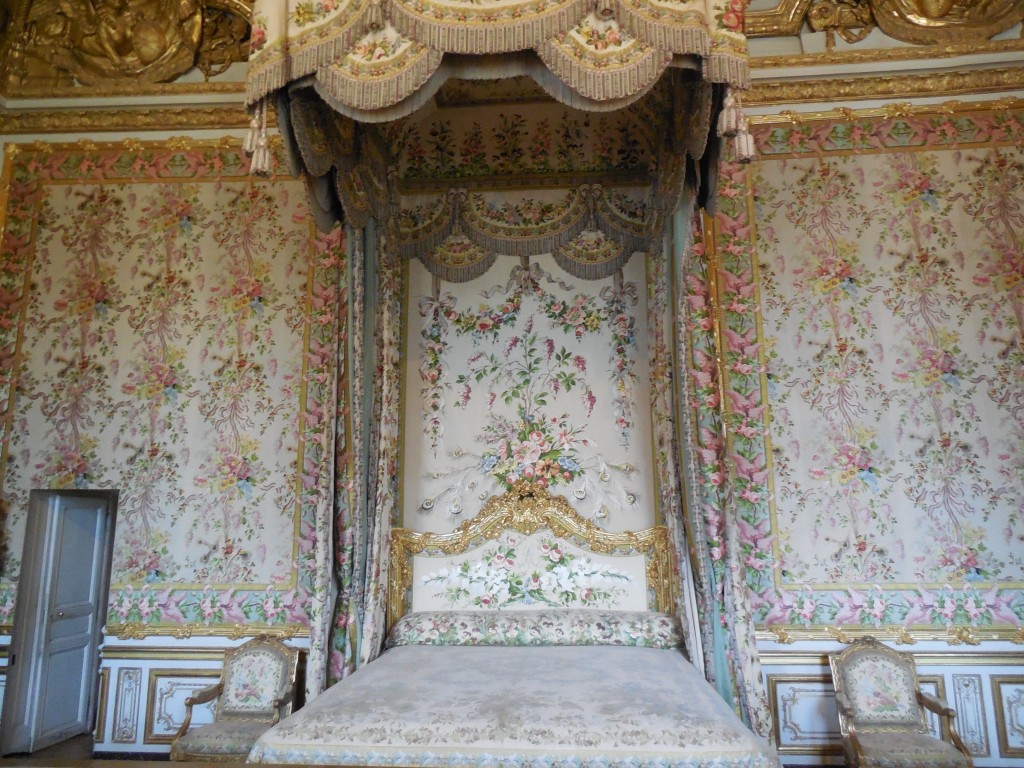 The Queen's chamber is sweet with its lovely floral theme fabrics. Surprisingly large for the times, the bed is fit for a queen indeed.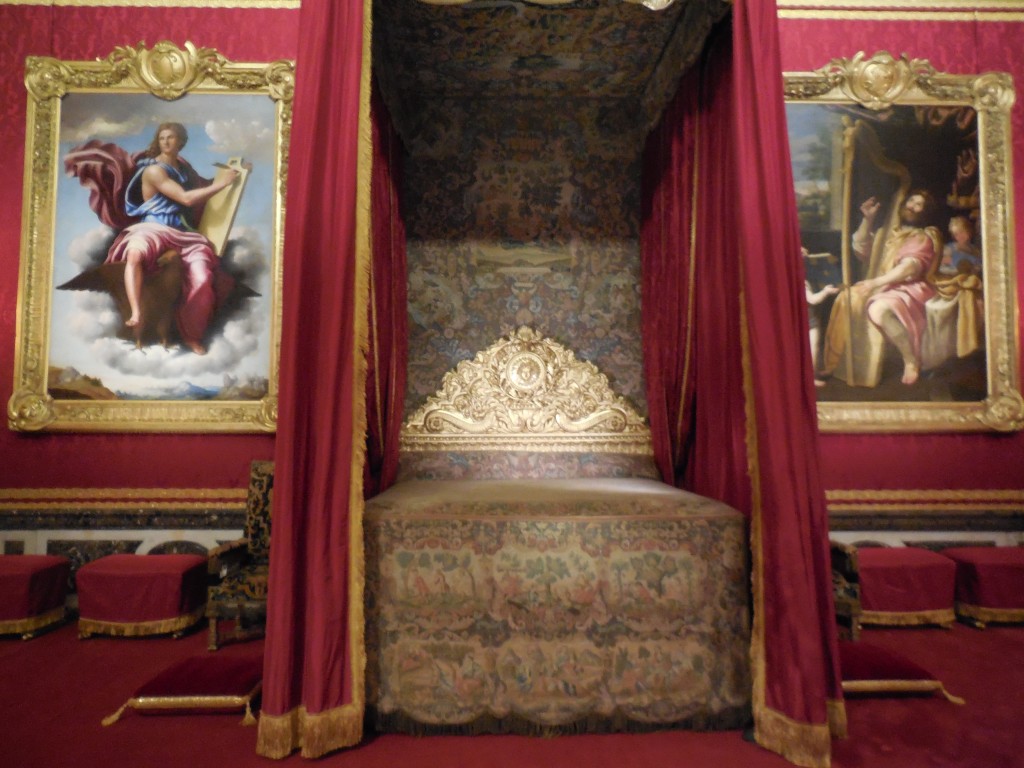 The King's boudoir is regal in a red fabrics piped with gold. Passionate paintings surround the bed and the rest of the room.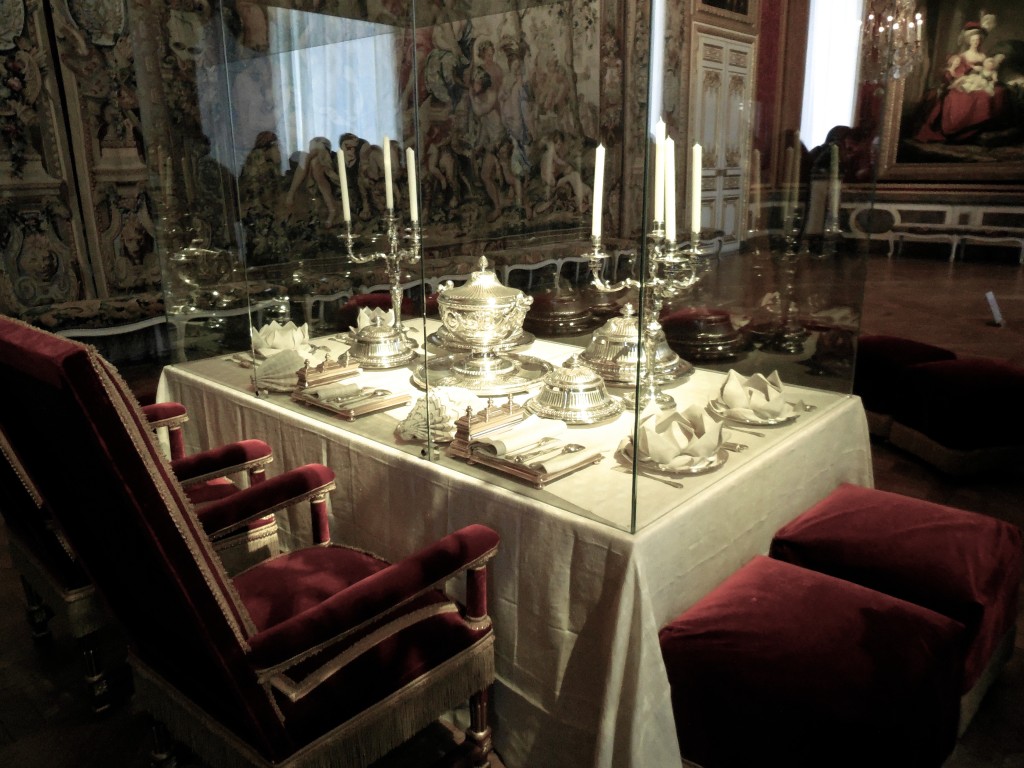 A typical table setting included the finest silver and linens. Court guests were allowed to watch the Kings and Queens dine in a theater type setting but according to the memoirs of Marie-Antoinette's lady-in-waiting, she never ate in front of the court. Breakfast was the only meal she ate. I don't blame her – I would hate to have people staring at me while eating too!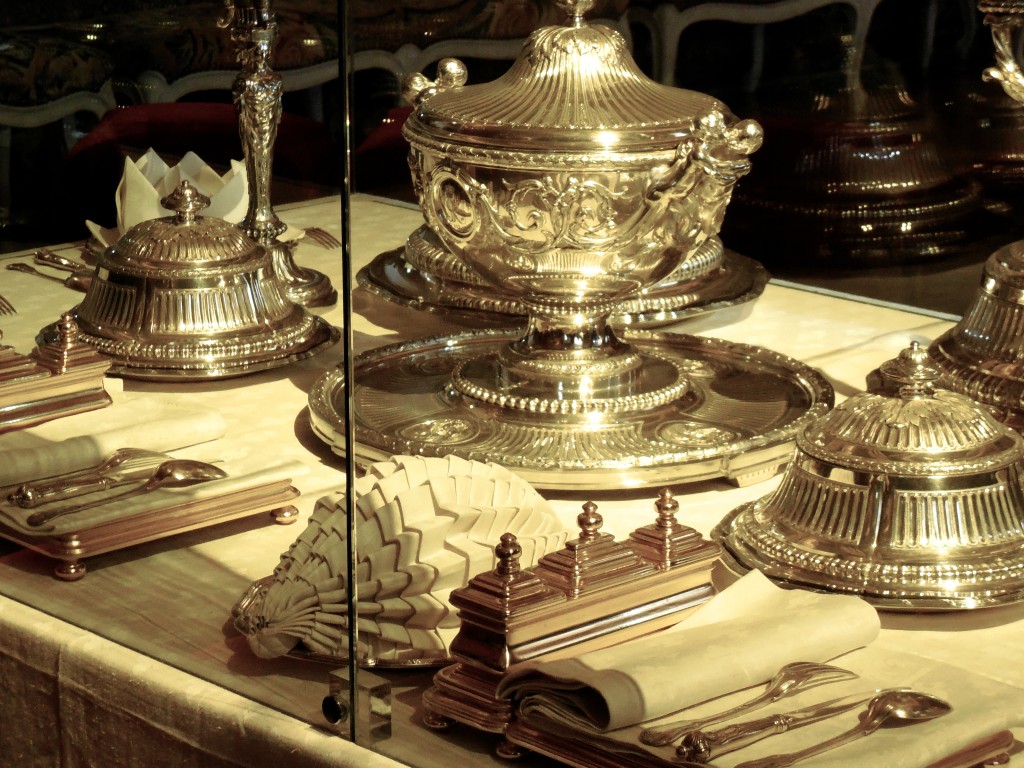 Upclose and personal photos of the table setting reveal the decadent cutlery and serving pieces. Worth a small fortune, understandably, all is kept under glass at Versailles.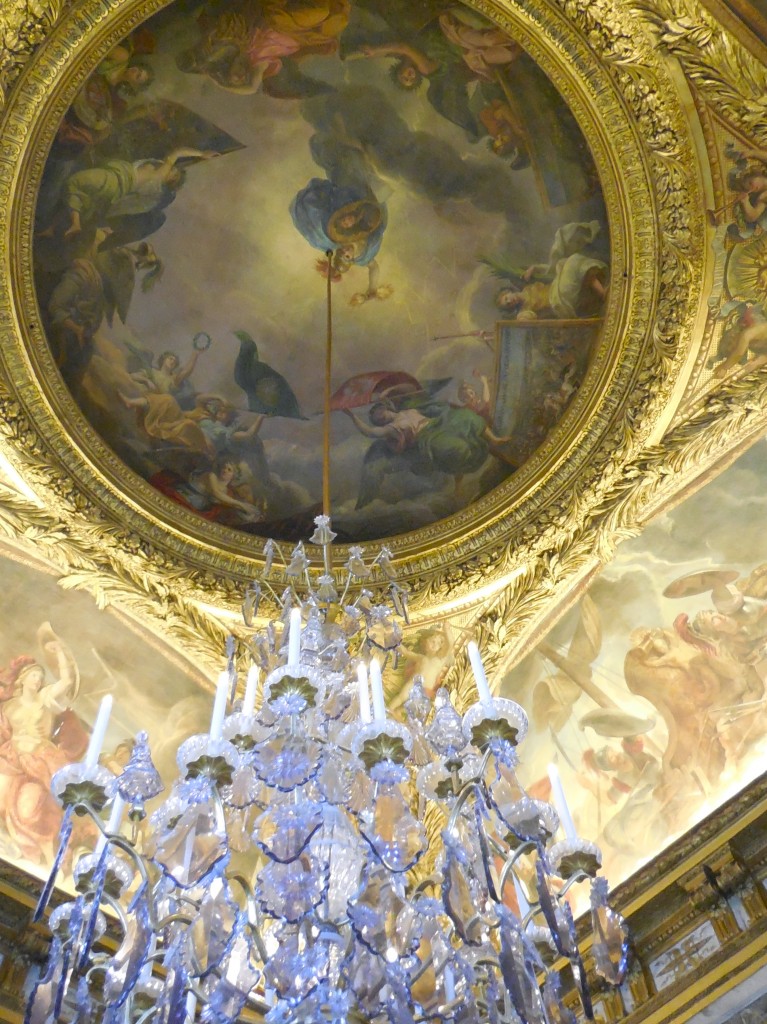 The ceilings and chandeliers in the Palace are breathtaking.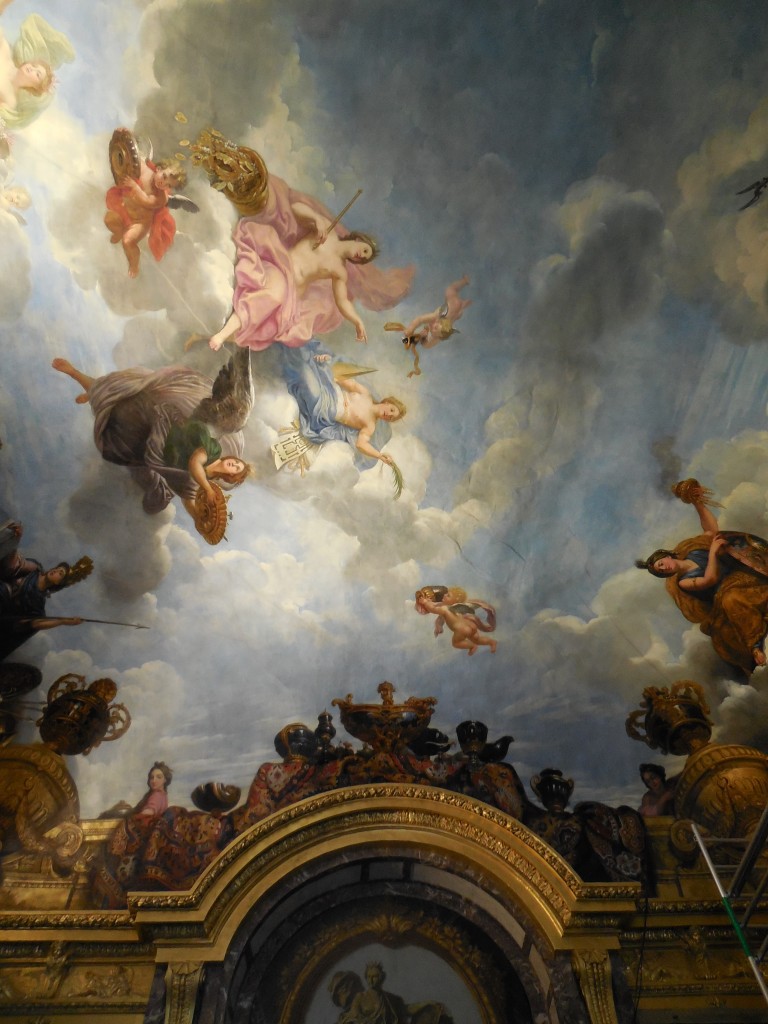 I spent a great deal of time laying on my back taking photos of the paintings on the ceiling. Don't forget to look up when touring the museum.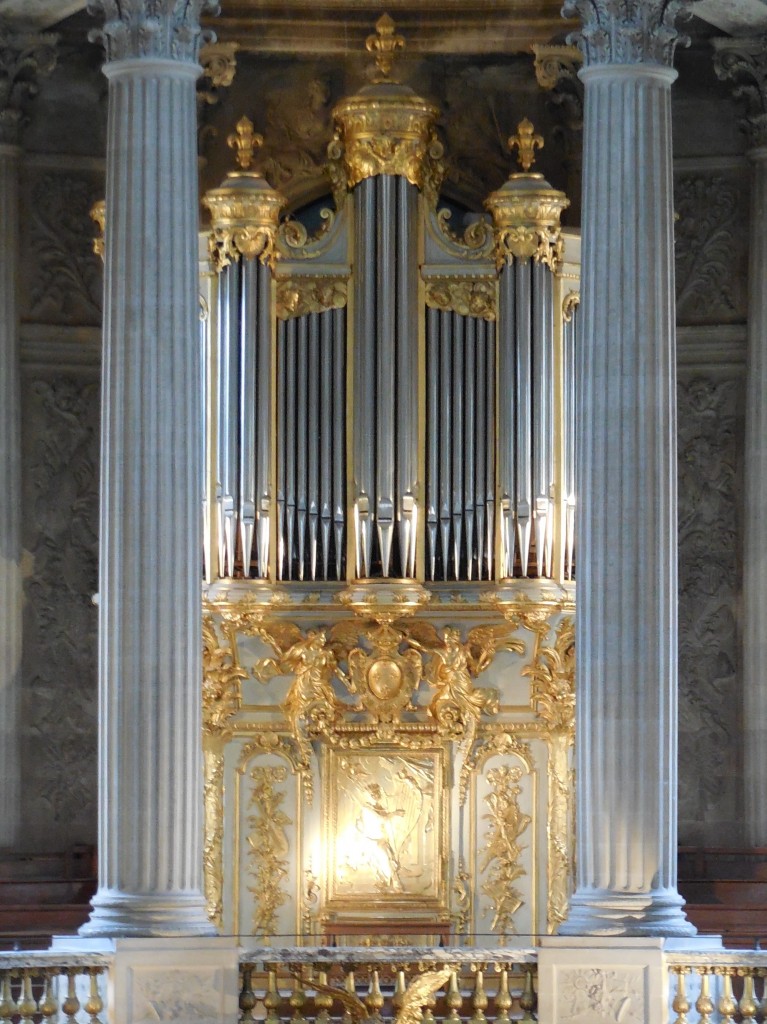 The Royal Chapel at Versailles is something special to behold. From the columns to the arches and the artwork, the details in the design are magnificent. The gold altar and organ shine gloriously as the focal point of the room.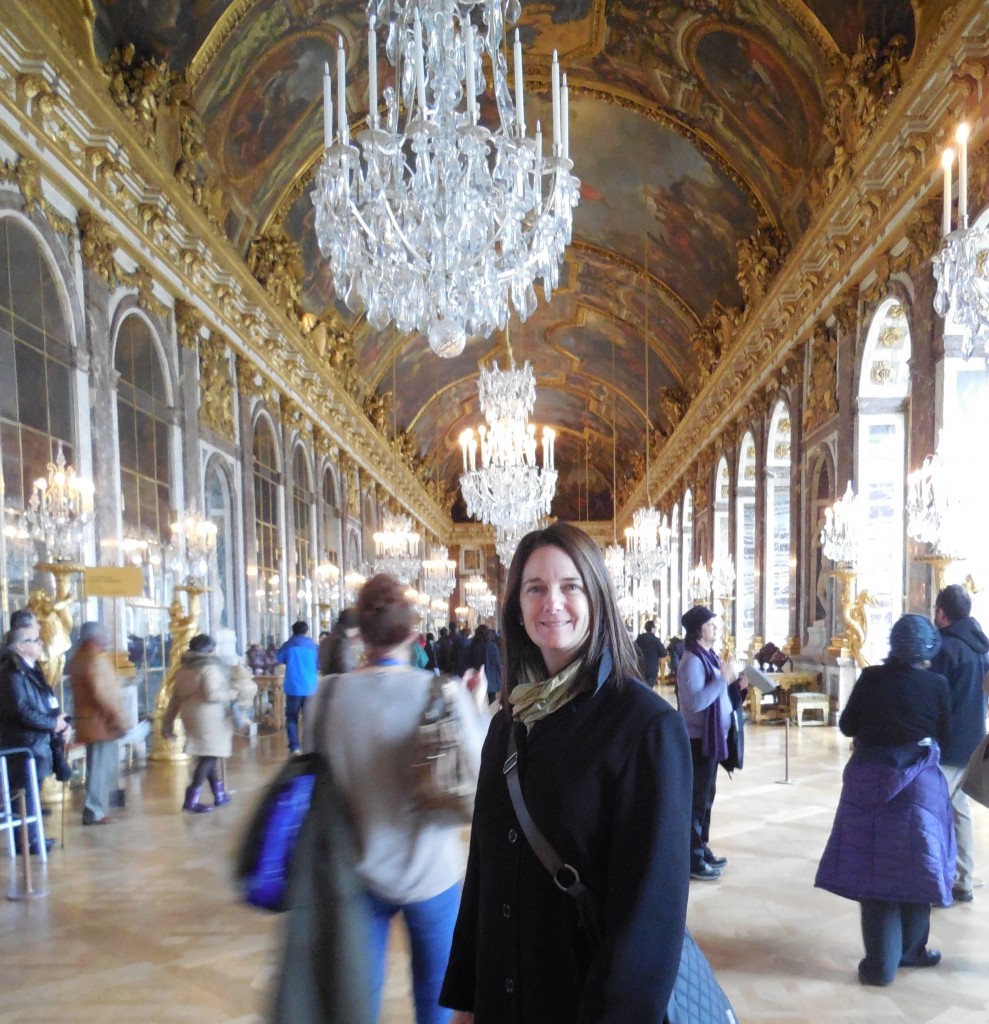 Parquet floors, crystal chandeliers, mirrored French doors and domed ceilings are the optima of decadence in the Hall of Mirrors which looks out over the Water Parterres. The Water Parterres are artificial ponds that were designed to reflect light onto the facade of the Palace.
I hope you your appetite has been wetted by seeing these photos. When in Paris next, make sure you visit the Palace of Versailles. In warm weather, plan to spend a whole day here. The museum will be crowded for sure and the grounds as well. There is so much to see and photograph; make sure you charge your camera batteries ahead of time and pack a snack! Enjoy!
All photos are the property of The Weekend In Paris. Must obtain permission before use.