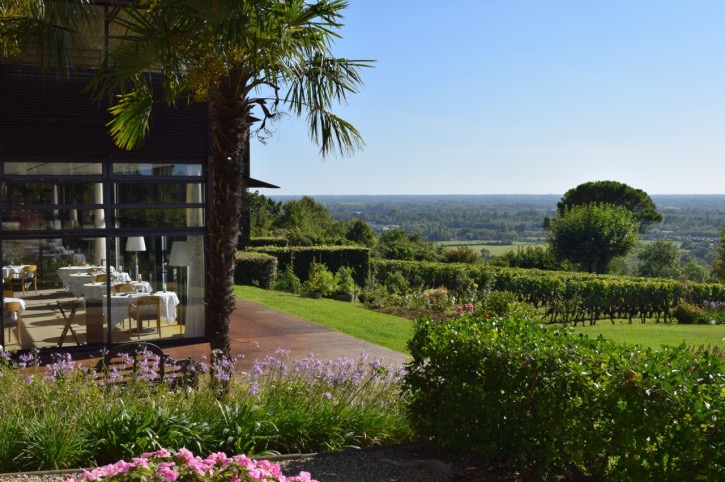 Bordeaux is the perfect place to taste fine wines, but there are more experiences to be had in the land of vineyards. Hotel Saint James Bouliac, a Relais & Chateaux property is situated across the river from the city of Bordeaux and is not only a beautiful hotel but offers unique culinary experiences to enhance the visit to the area. The hotel began as an eighteenth-century farmhouse and in the late 1980's was made into a modern luxury hotel with a gourmet restaurant and first-rate cooking school.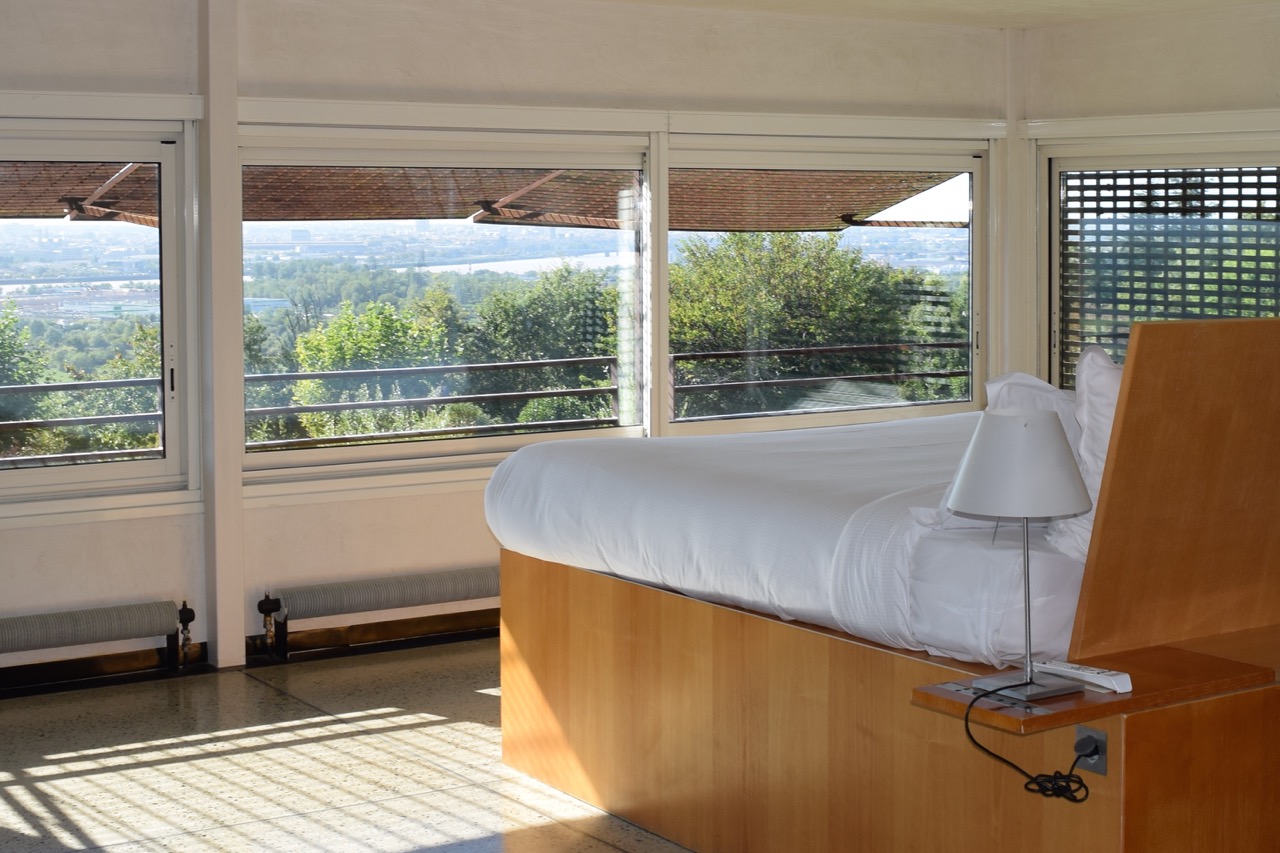 Rooms are contemporary in style with glamorous vistas below including red and white grape vineyards and views of Bordeaux.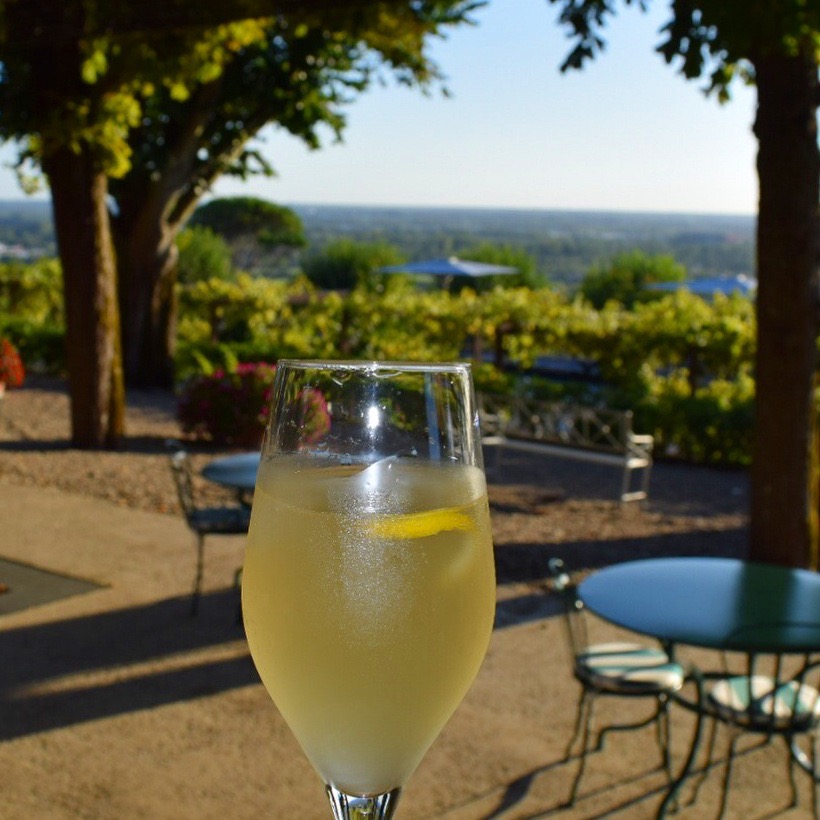 Outdoor terraces provide beautiful spots to sip a cool cocktail or glass of Bordeaux.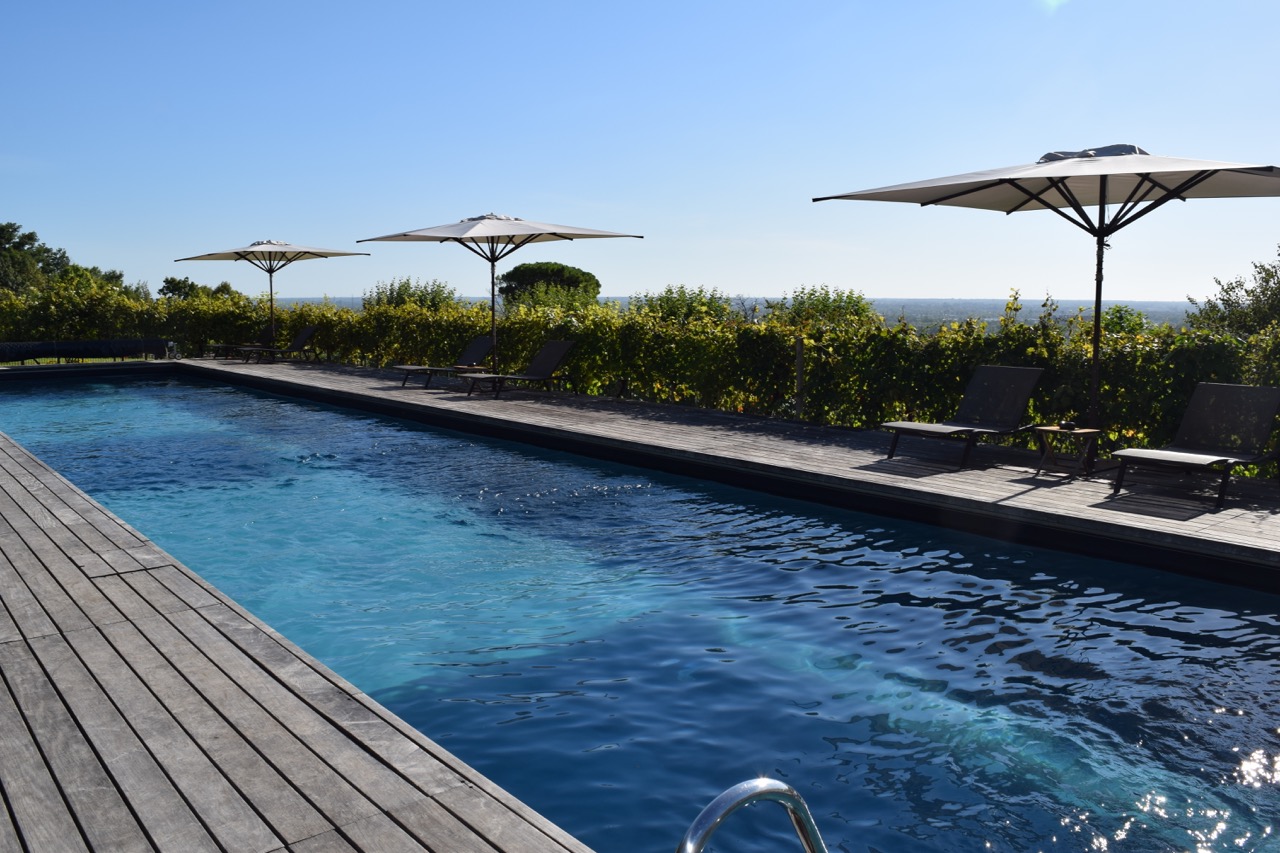 The pool is surrounded by white grape vines which provide privacy for the this relaxing area.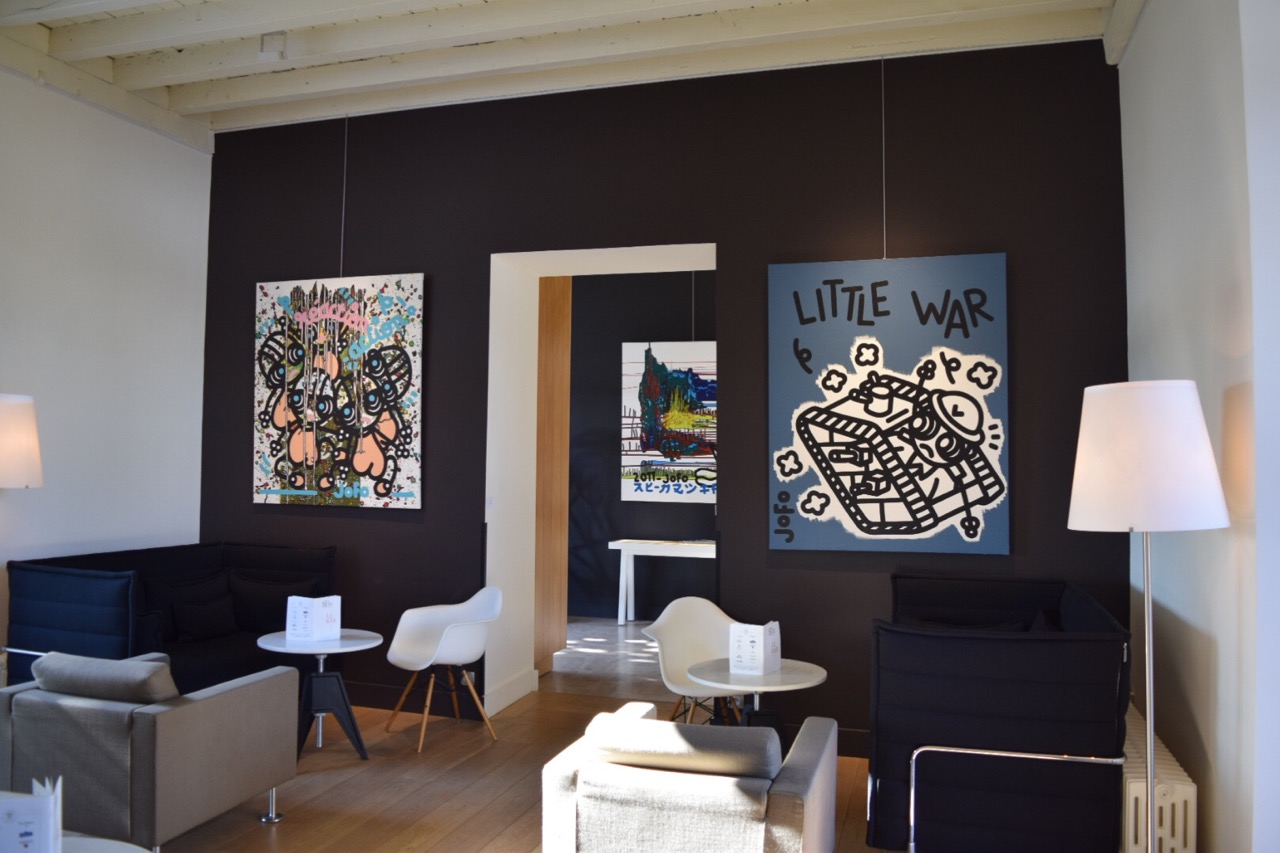 Inside, amazing works of art add life and dimension to the cozy bar and breakfast room areas.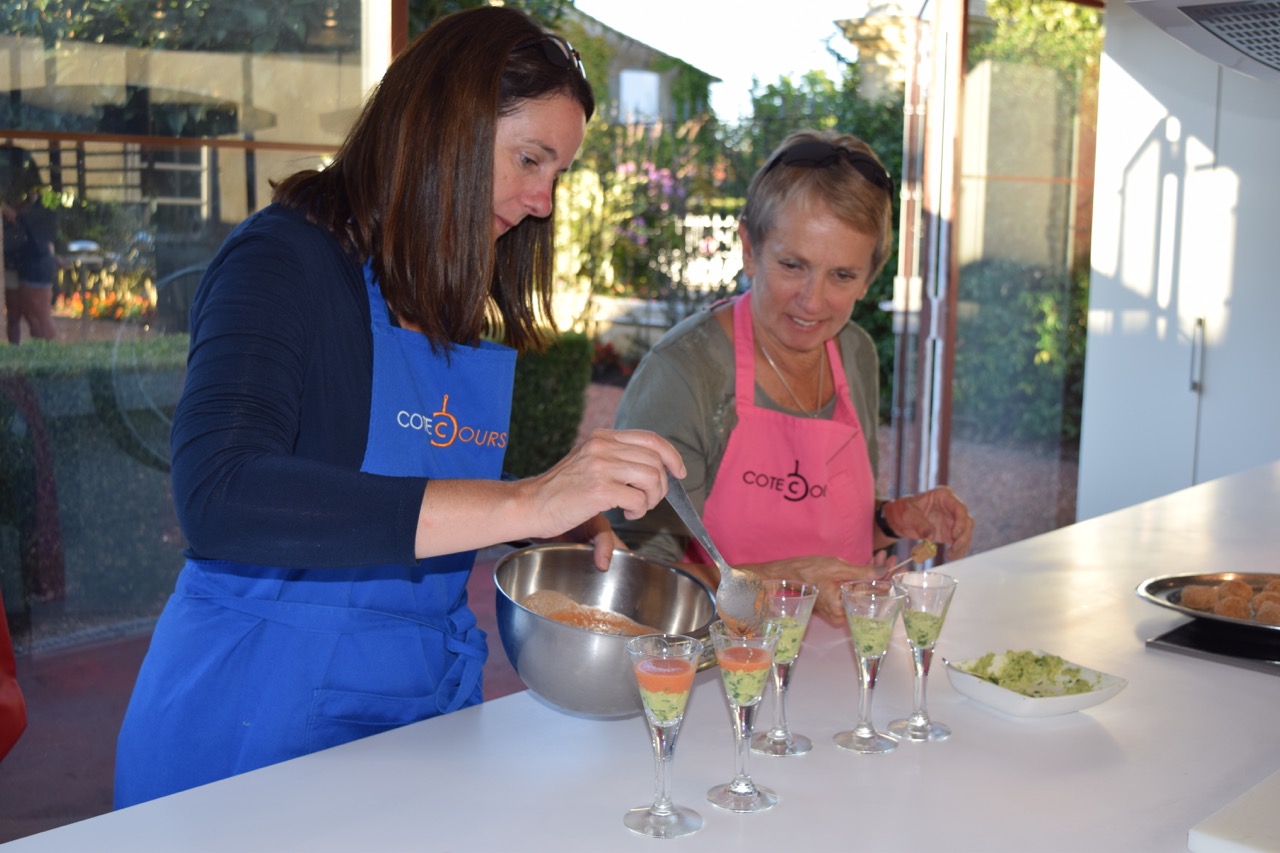 Côté Cours, a fun cooking school, is where you will create delicious delicacies at the hotel. You will come away with wonderful recipes to add to your cooking repertoire. Célia Girard Sous-Chef to Nicolas Magie was our teacher for the day and helped us create wonderful appetizers fit for culinary royalty.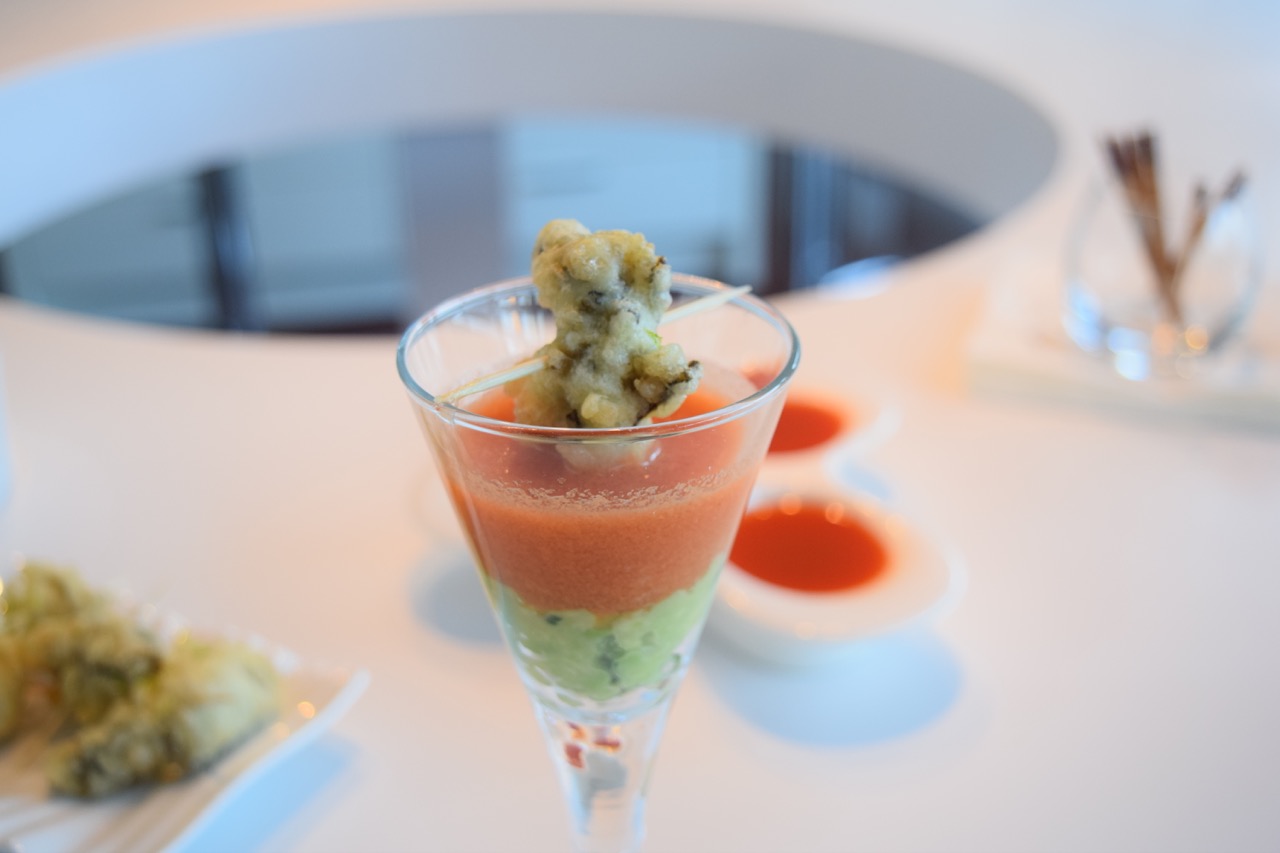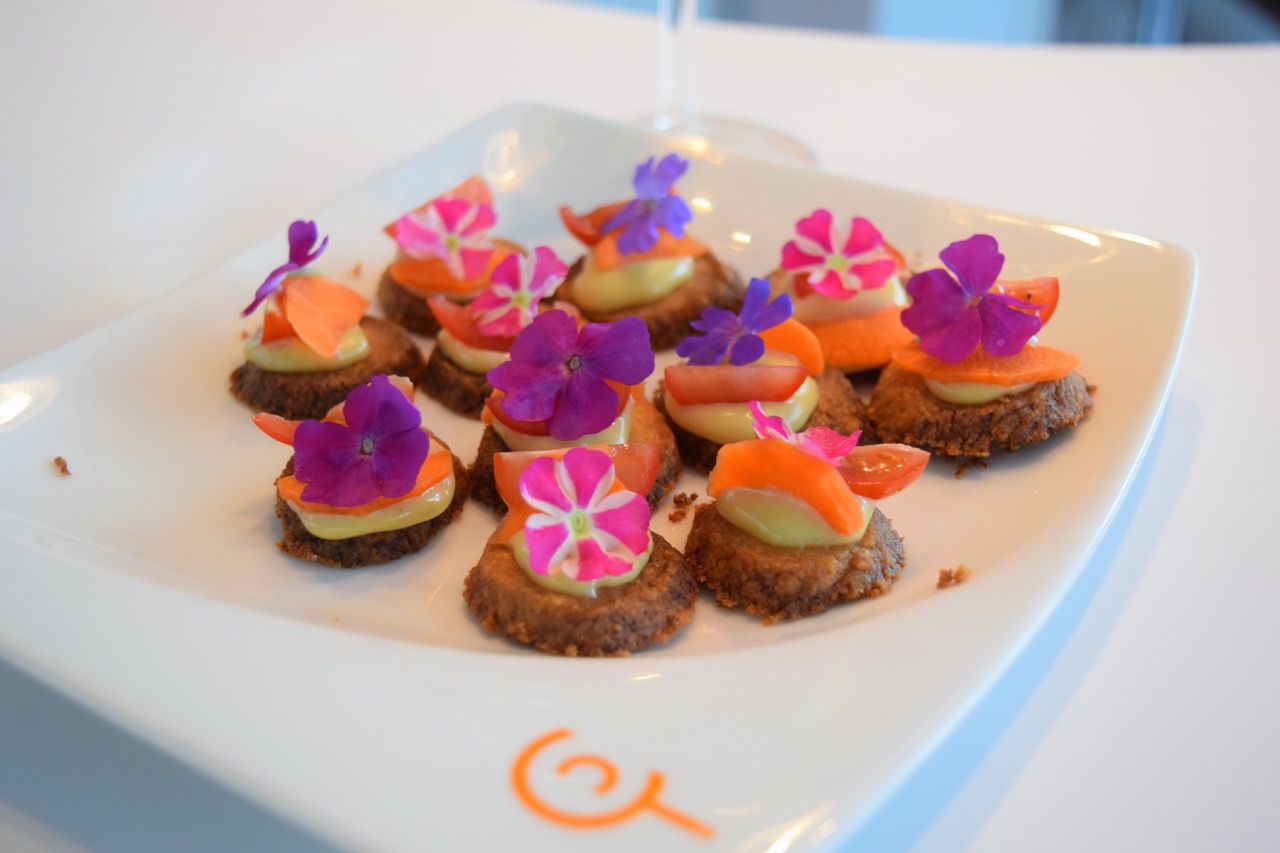 Personally I think it would be a fantastic activity to do with groups of multi-generational travelers. Regardless of ability, you will make pretty and gourmet dishes that are paired with wines for the tasting at the end.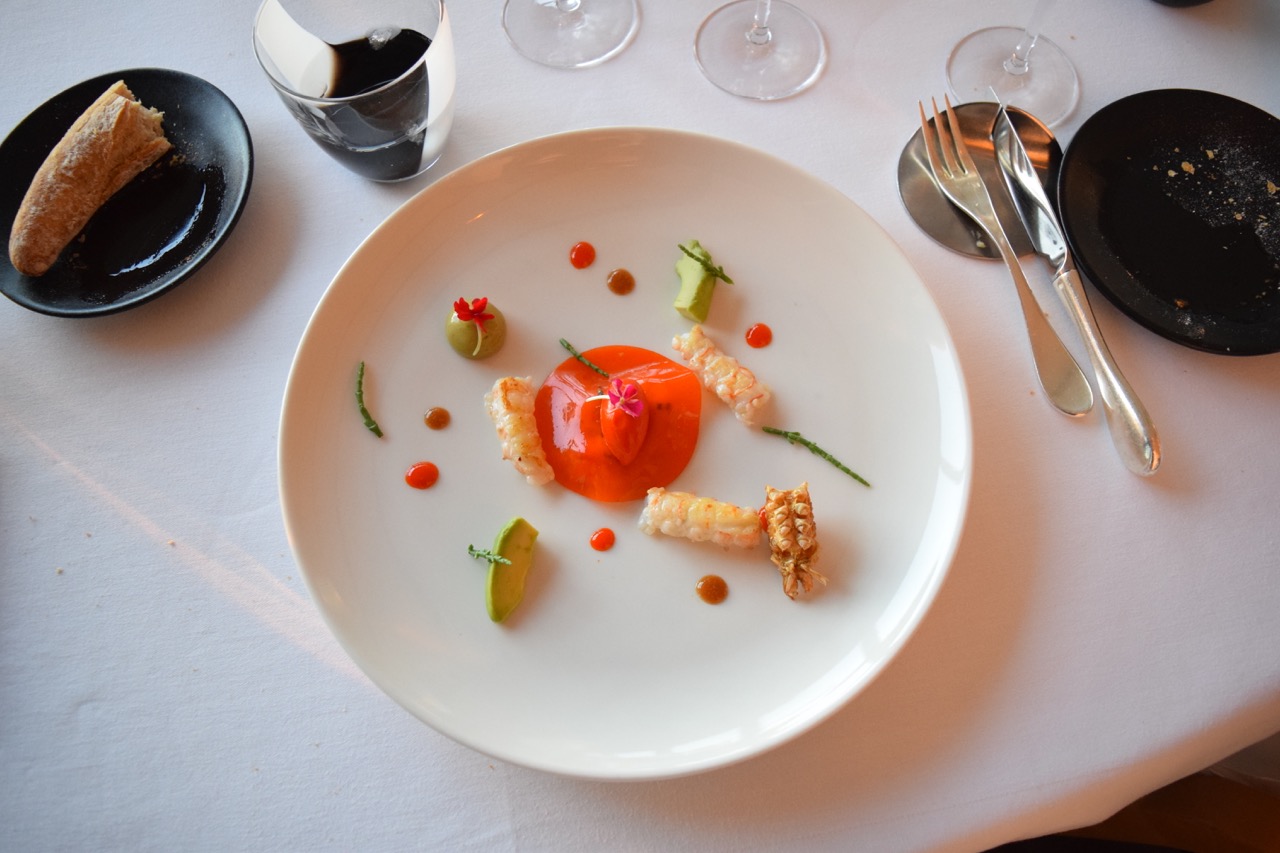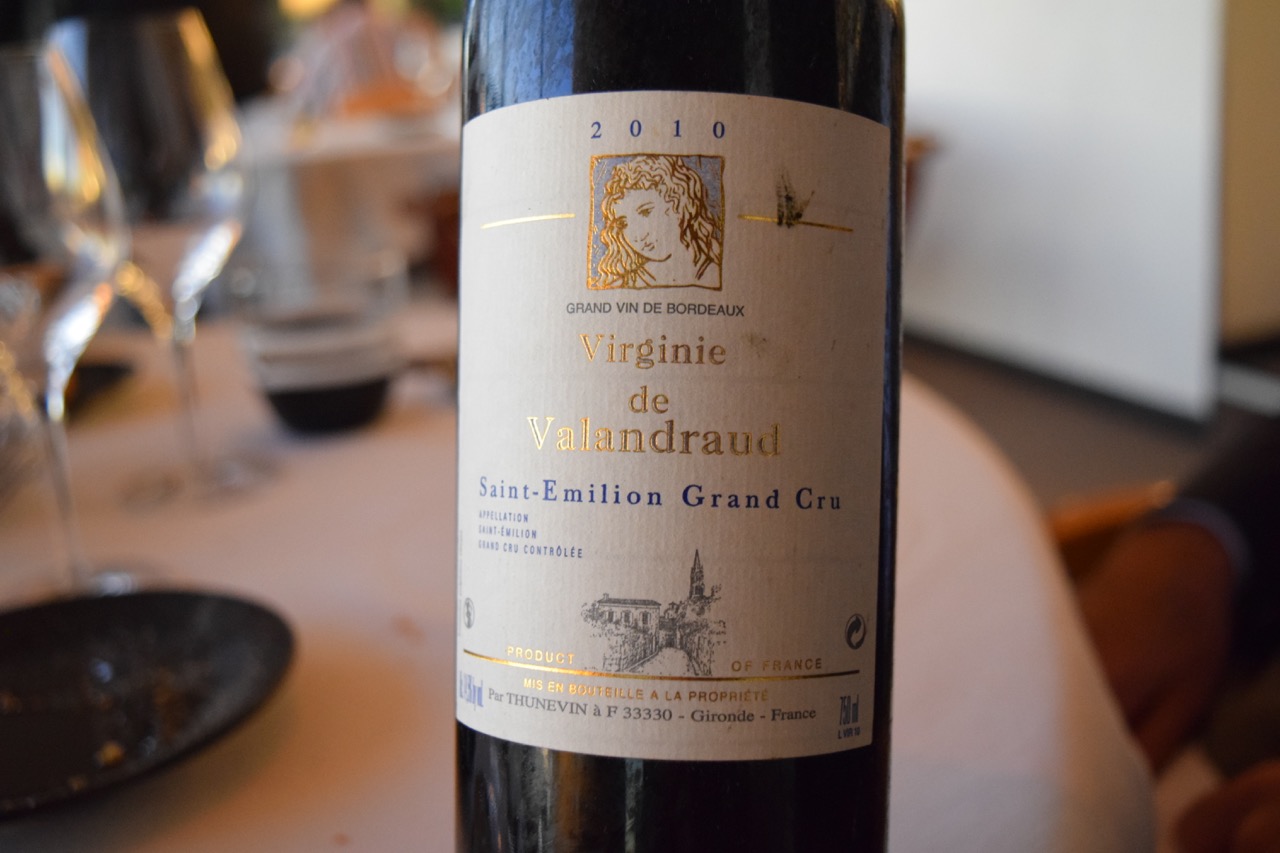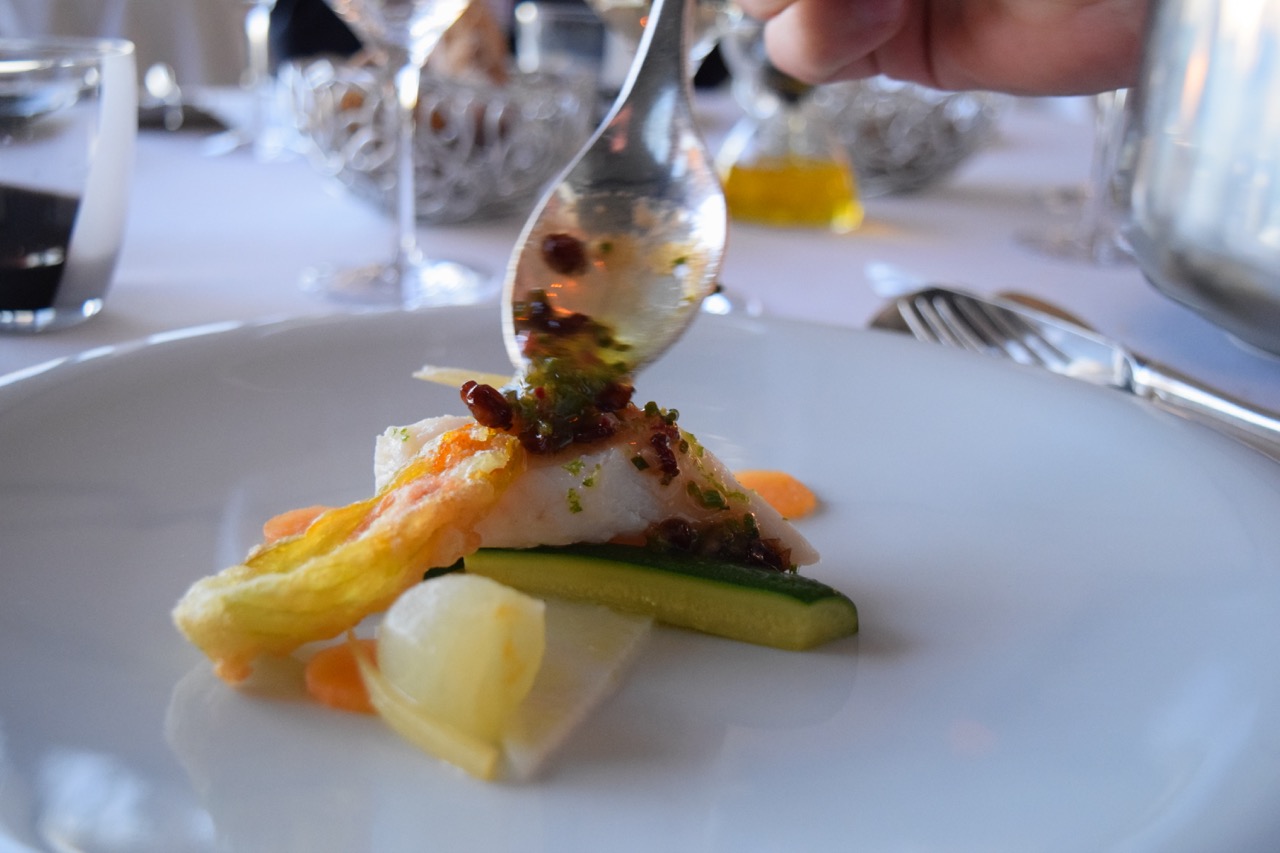 Gourmet dining in the light filled restaurant overlooking the vineyards is an experience not to be missed. Elegant courses are served with wine pairings from the region.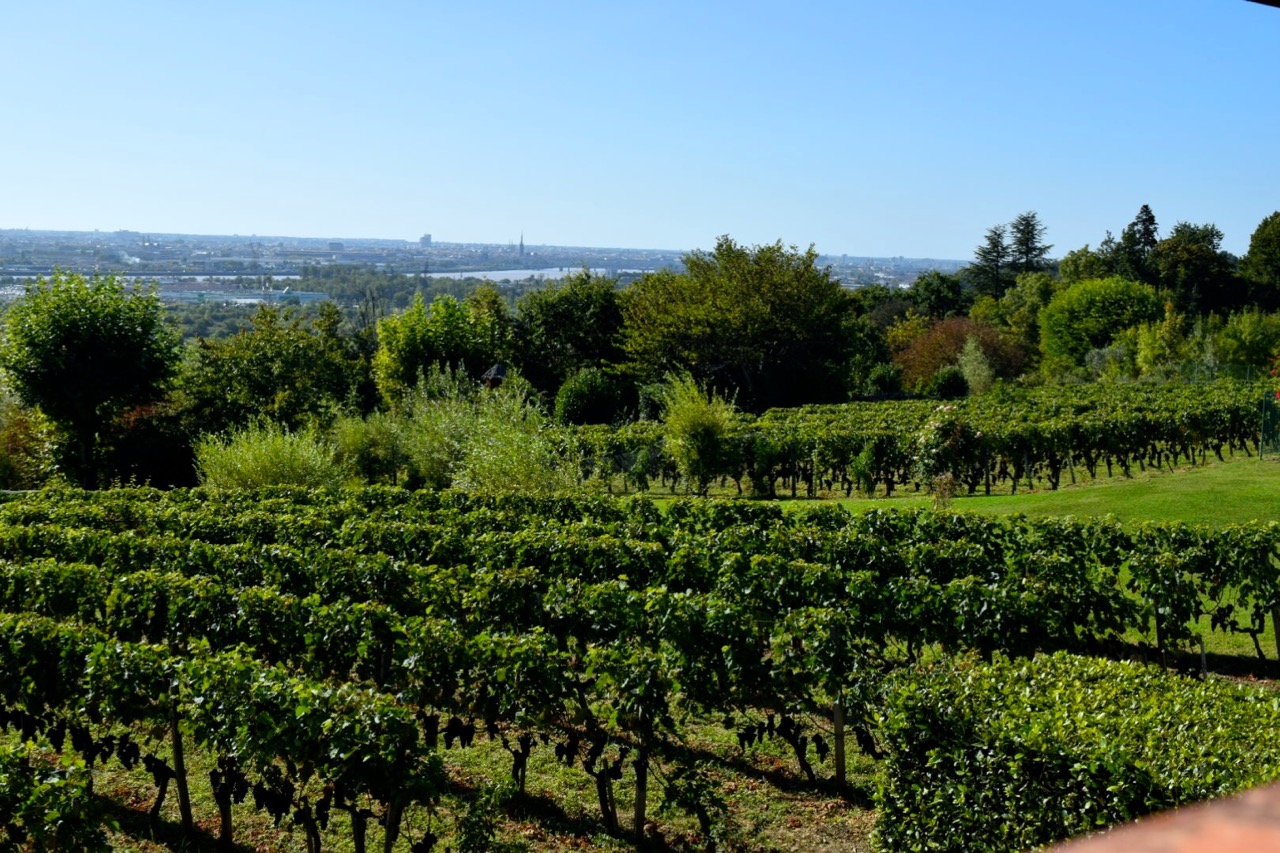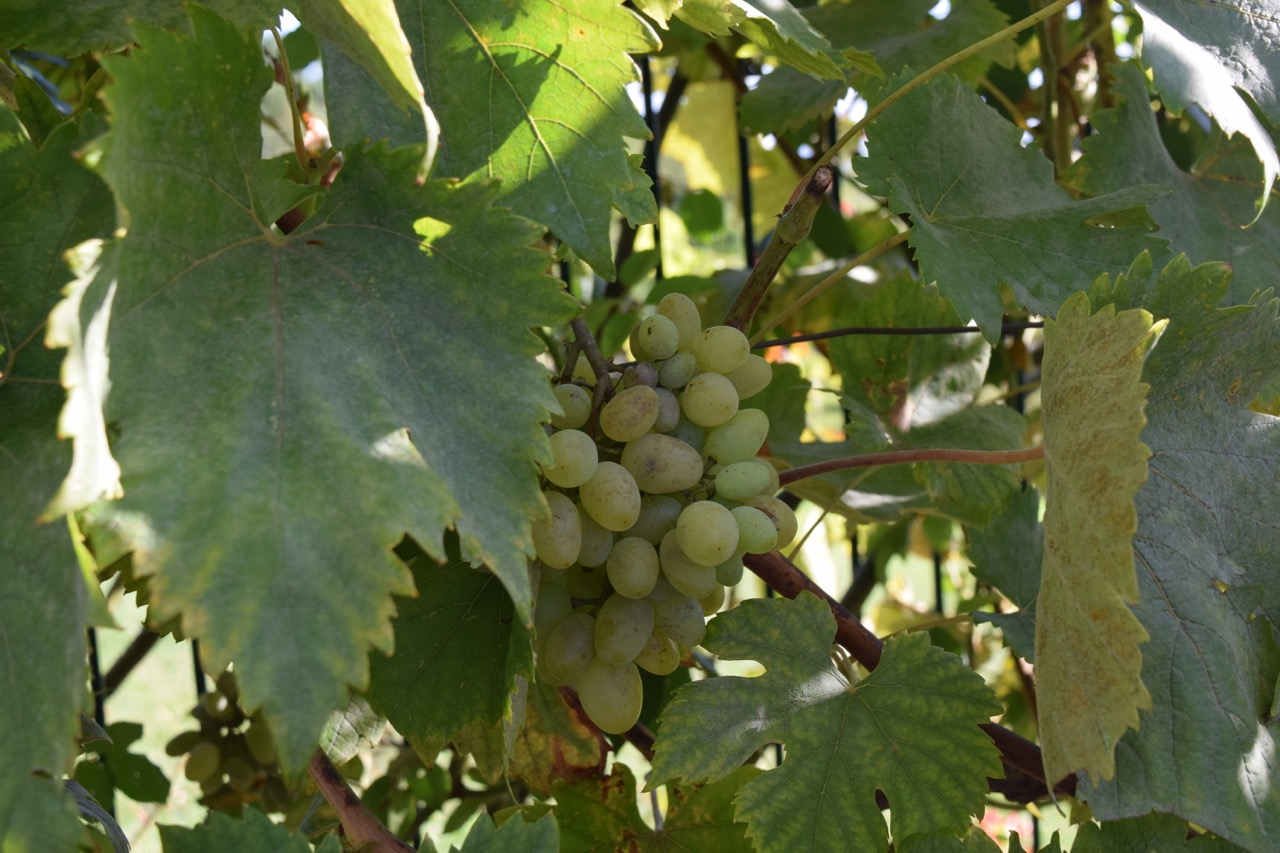 Peaceful and serene, nature surrounds the property and I felt very relaxed among the scenery.
We spent two nights with friends at Hotel Saint James Bouliac and thoroughly enjoyed every minute. We hated to leave which is the true tell-tale sign of a successful stay.
---
Location
Hotel Saint James
3 place Camille Hostein
33270 BOULIAC