Les Halles in Dijon, France is an indoor marketplace where locals shop for the finest ingredients to satisfy their epicurean leanings. From meats and cheeses to fresh colorful vegetables, this place is one stop shopping to complete your list. More relaxed than the bustling outdoor markets in Paris, it is a delight to wander around in search of local delicacies including wine and the famous Maille mustards! Merchants bring only their best wares (and in the case of wine – vintages) and sell them directly to consumers at reasonable prices.
Outside Les Halles there are street vendors who sell cooked foods and everything from French berets to handbags. You won't find authentic Chanel or Gucci, but you might find a special little something to bring home as a souvenir.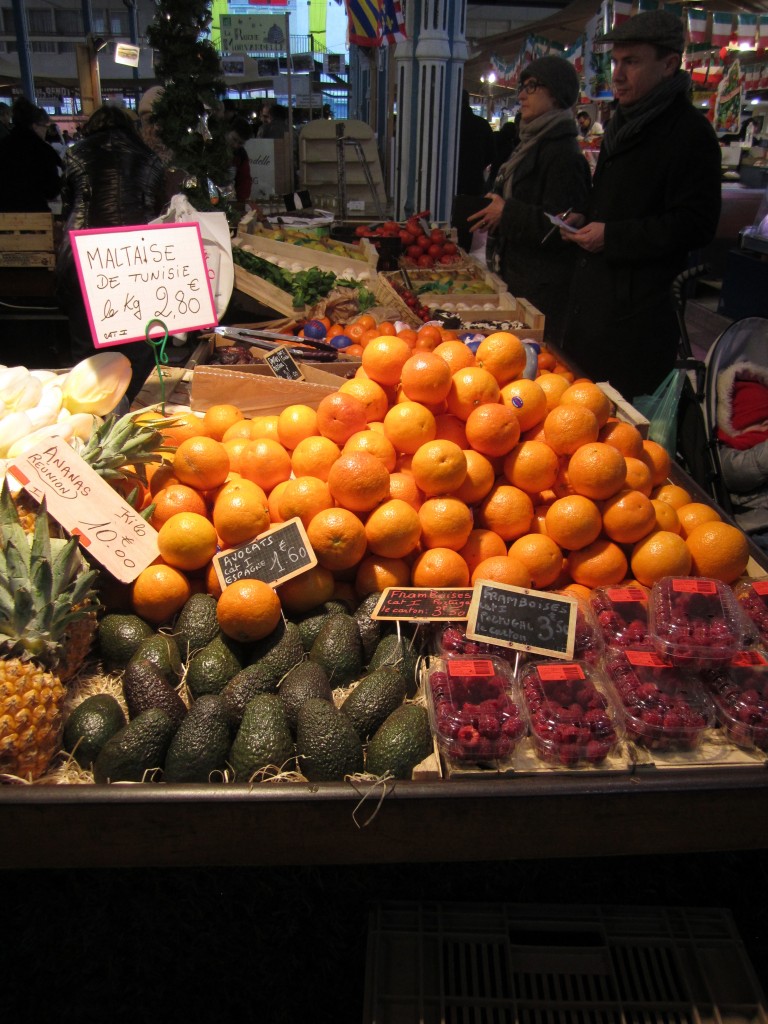 Les Halles Information
Open Tuesday, Friday and Saturday from 9:00am to 1:00pm – rain or shine, make this spot a "TO DO" on your next visit to Dijon!
---
All photos property of Weekend In Paris. Must obtain permission before use.