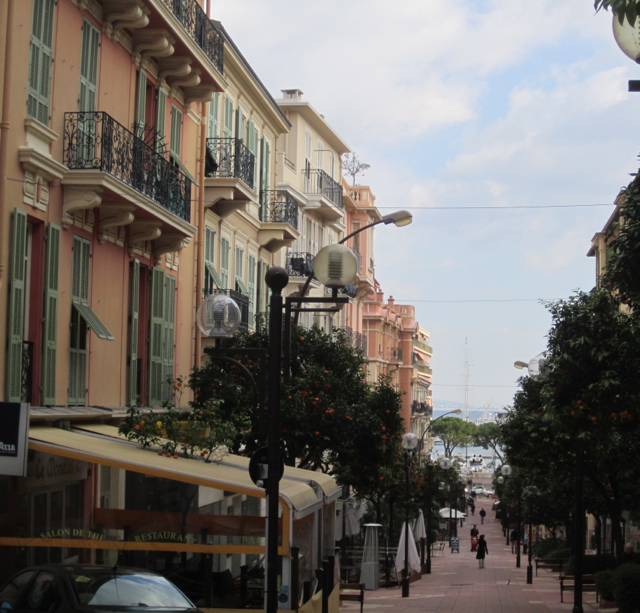 Downtown Monte Carlo
While attending the International Luxury Travel Market in Cannes, as part of the invited press, I will be doing some sightseeing, experiencing some one-of-a-kind activities and reviewing some of southern France's best restaurants. Come along on my visit to Cannes, Nice and Monte Carlo.
First Stop Cannes
Take off is from Houston, connecting in Dulles to Zurich with the final destination Cannes. After dropping my bags off at the four-star Hotel Mondial, I will make a beeline for the Tourism Office, Palais des Festivals et des Congrès de Cannes, to meet my guide for a quick overview tour of the city. After attending an official briefing about all things luxury at the Market, I will have the privilege of dining at La Palme d'Or, (2Michelin) at Hotel Martinez. In addition to this fantastic culinary delight, another night I will dine at Le Park 45, (1 Michelin) located in the Grand Hotel on La Croisette.
Second Stop Monaco
Later in the week I will be based out of the Fairmont Monte Carlo, home of the talented Head Executive Chef Phillipe Joannes and Pastry Chef Claire Verneil. Chef Claire will be giving me a private cooking class where hopefully I will learn the art of French pastry. A special evening is planned for one of my nights where I will attend the Press Christmas party at the Hotel Metropole followed by dinner at Jöel Robuchon. An off-the-beaten-path tour outside Monaco will be the order of the day where I will meet up with fellow bloggers Michael and Marlys of Easy Hiker – Adventures for Beginners.
Final Stop Nice
After last year's tiny taste of Nice, I knew more time was needed to explore this amazing city. A luxury stay at the Palais de la Méditerranée for a night is always a good idea. Formerly part of the Concorde Hotel Group, it is now a Hyatt Regency hotel. I will report back what changes have been made, if any. Shopping will be the main objective while in Nice – it is Christmastime after all. Mr. Weekend In Paris does not need to panic, however, because I will be here for less than 24 hours. How much damage can I do in one day?
---
All photos are the property of The Weekend In Paris. Must obtain permission before use.