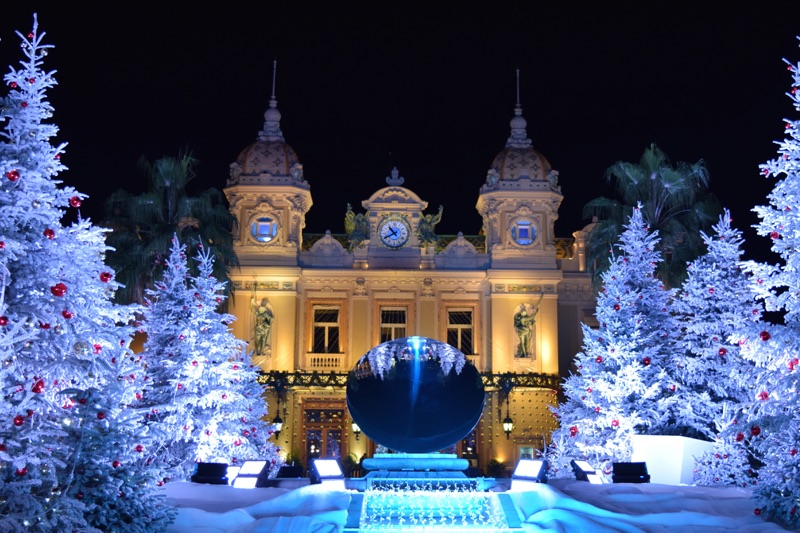 The holiday season is in full swing along the Côte d'Azur and the festive atmosphere in Monte-Carlo, the heart of Monaco, is absolutely magical. The former Métropole Palace has been transformed from a Belle Époque mansion into the more understatedly elegant and contemporary Leading Hotels of the World property, Hotel Métropole, which delights in hosting guests during Christmastime.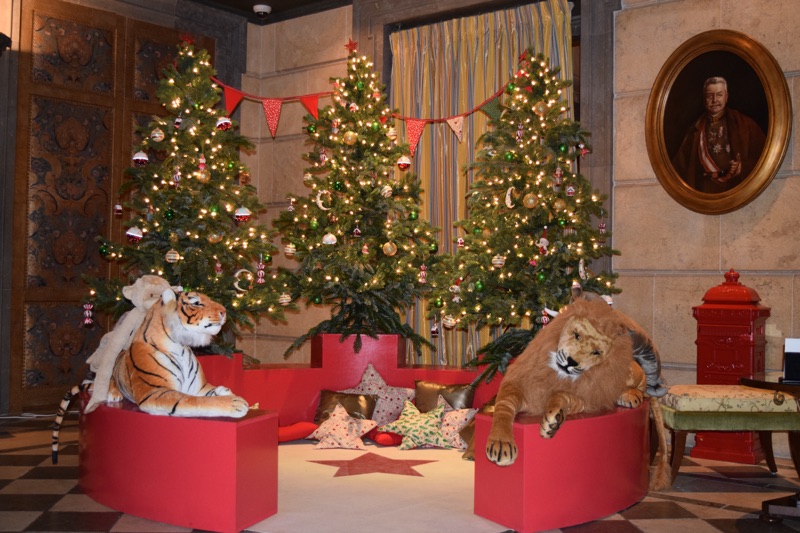 Each year the hotel chooses a theme to decorate and this year the representative tree in the main room and kid's section feature traditional ornaments alongside circus jugglers' pins, clown shoes and stuffed animals. The principality will host the 40th Anniversary of the Festival International Circus of Monte Carlo. A fresh scent of pine from the beautiful wreaths and twinkly white lights adds a joyful spirit all around.
Just a few steps from the Métropole is the Casino de Monte-Carlo, made famous around the world by the 1983 James Bond movie Never Say Never Again starring Sean Connery. As expected, glamorous decorations dominate the square in front of the casino. Massive Christmas trees are flocked white but turn outrageously bright hues of pink, green and blue from rotating lights. Enormous renditions of Matryoshka's, Russian nesting dolls, were added this year.
A petit Christmas market is in downtown Monaco. While it is nothing like the well-known ones in Germany, it is charming all the same.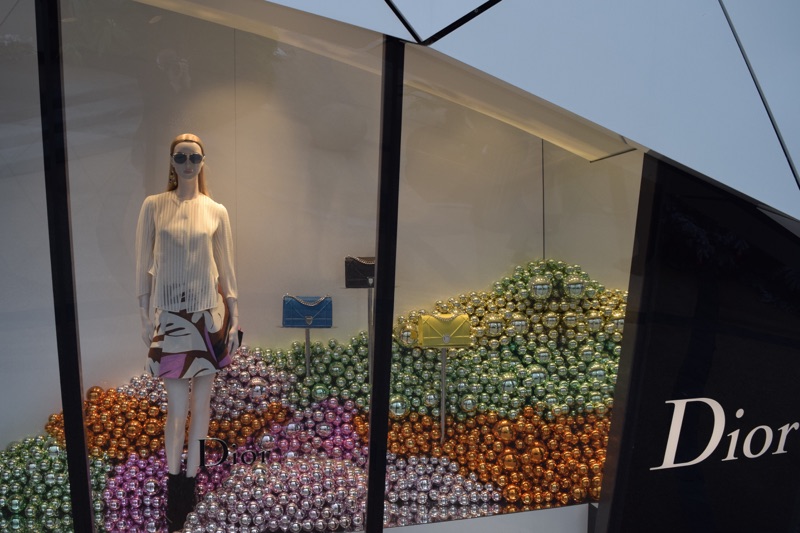 Due to construction at Hotel de Paris, temporary shops have been cleverly housed in the pop-up Monte-Carlo Pavilions next to the Boulingrins Gardens. Luxury brands like Sonia Rykiel, Dior, Céline and Chanel are currently displaying red and sparkle, of course.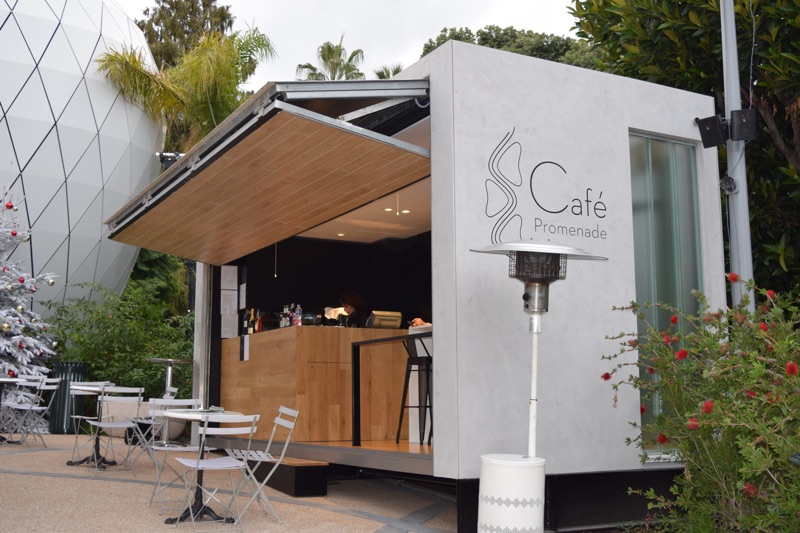 The Café Promenade is a popular spot for non-gambling men who prefer to sit and sip champagne while waiting for their loves to finish Santa's list.
For dinner, there are so many fabulous options in town but two of my favorites include Joël Robuchon Monte-Carlo featuring chef Christophe Cussac. You will find Mediterranean dishes made with locally sourced proteins and vegetables. The other is Yoshi by Joël Robuchon and it is his first Japanese restaurant. Sushi and healthy are the focuses there. Both are decorated tastefully for Christmas and provide all the trimmings for a festive meal.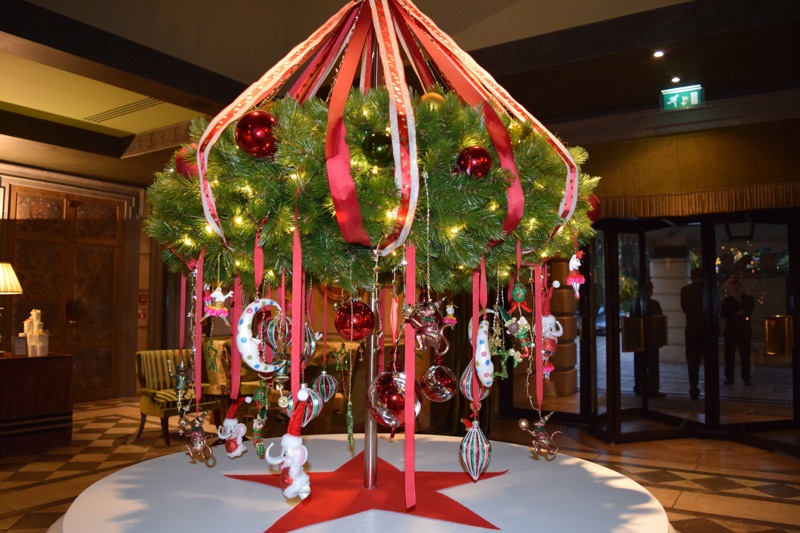 Before visiting Monaco a few years ago it never occurred to me consider Monte-Carlo as a holiday destination, but now it has become a tradition I very much look forward to each year.
Although my stay at the Métropole was gratis, in no way does that sway my article. As usual, the opinions are my own.