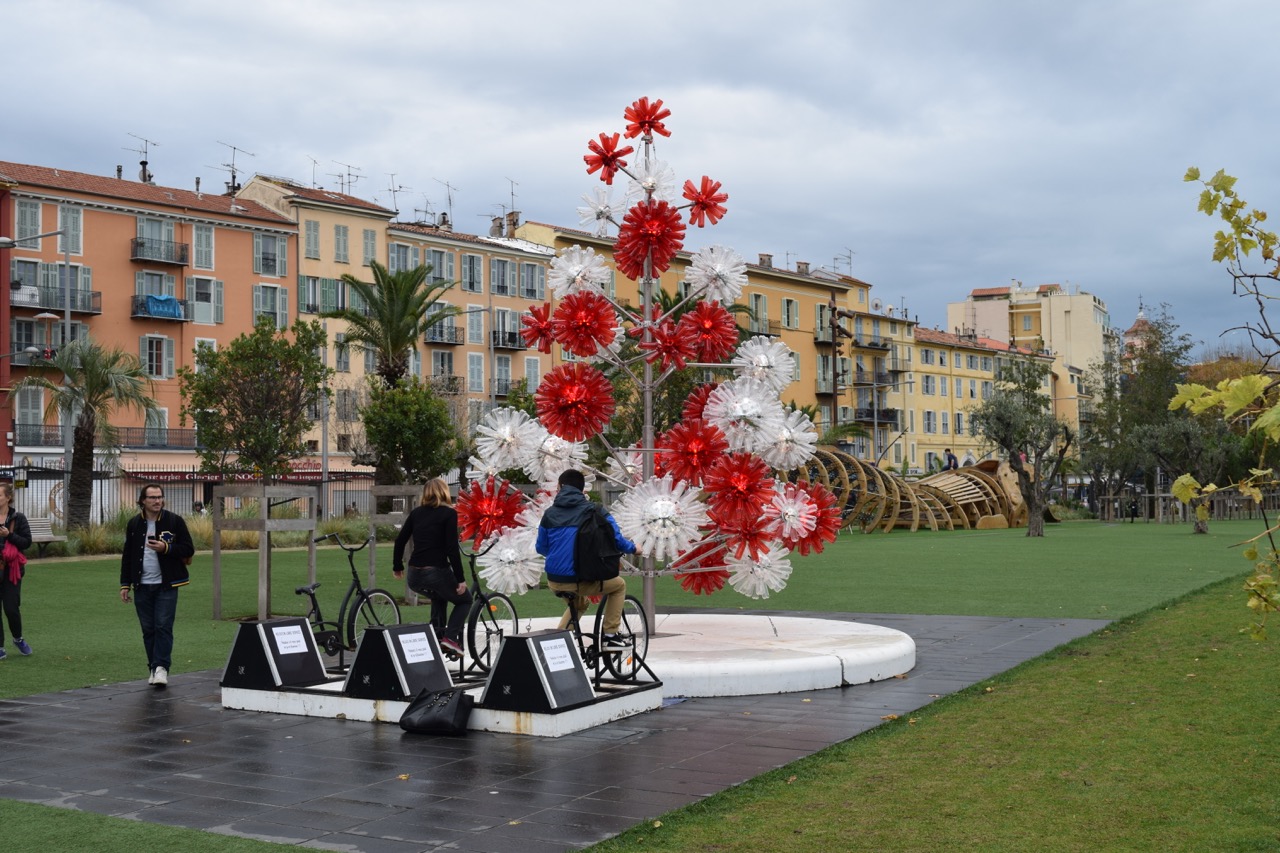 I recently had the chance to spend an afternoon in Paris, and a night in Nice where Christmas was in full bloom. No apologies are made for celebrating this religious holiday so Christmas in France is a beautiful time of the year to witness the holiday spirit! The energy to light up the Christmas tree above is created by visitors peddling bikes connected to the power source. Green energy at work in the holiday season.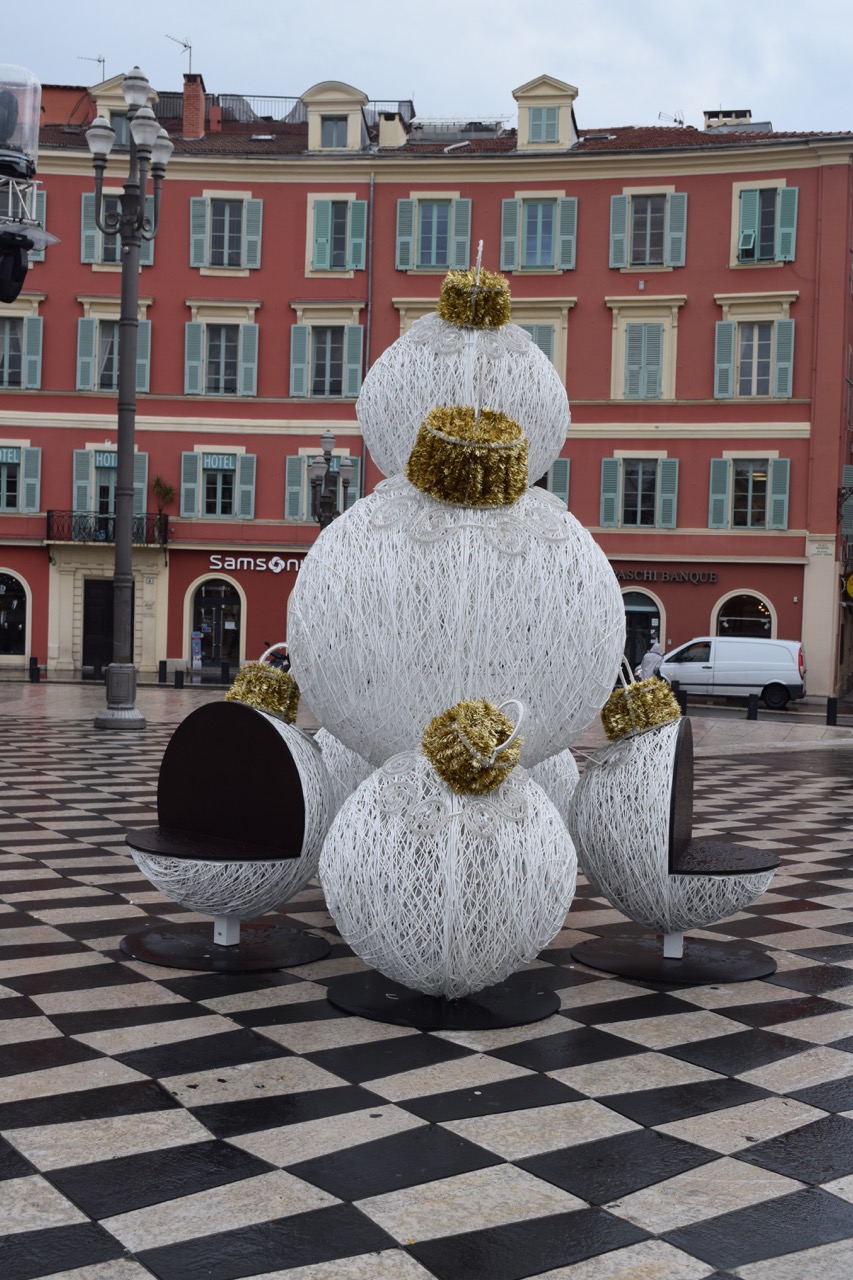 The contemporary Christmas bulbs provide places for tourists to sit as well. These white ornaments are beautiful during the day and even more so when lit up at night.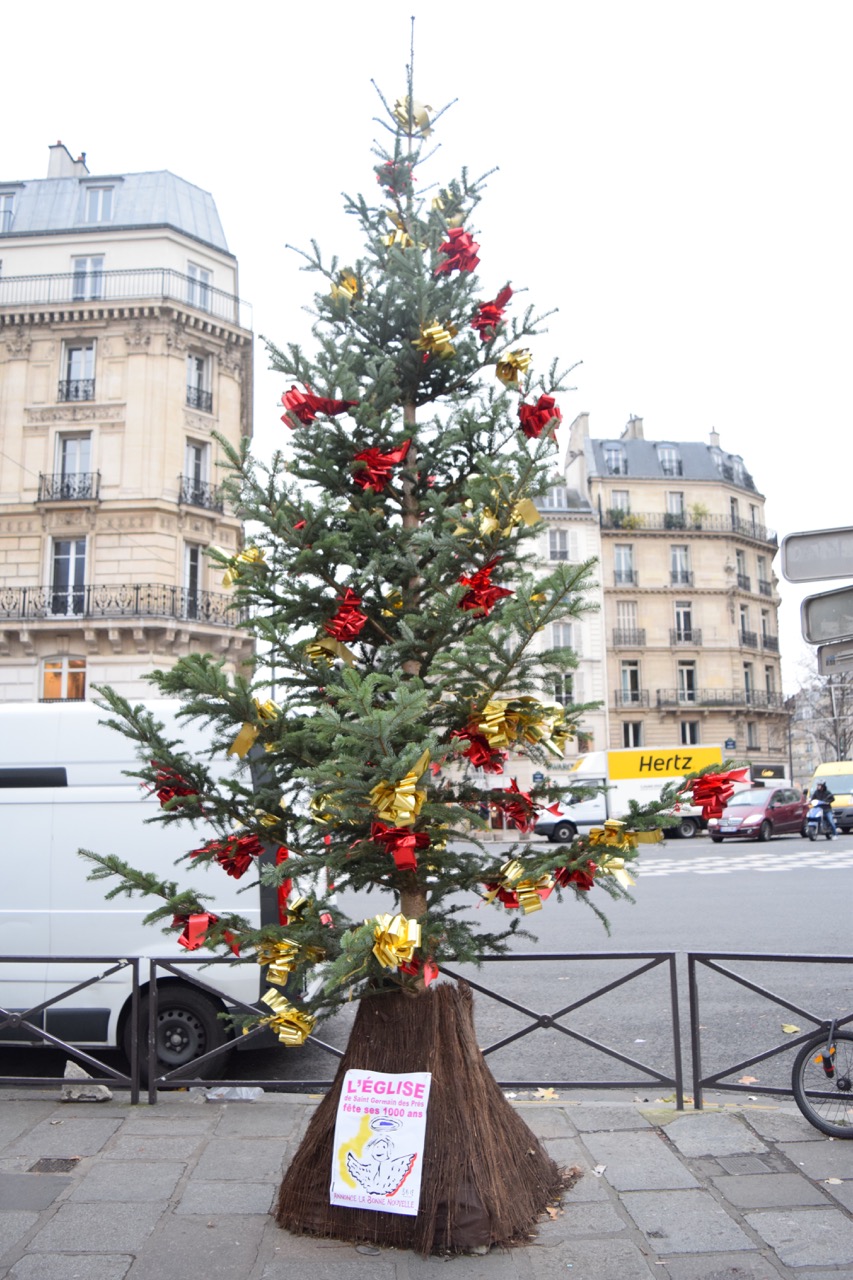 Paris had some simply decorated trees, but pretty nonetheless. This Charlie Brown tree is beside Paris' oldest church on the left bank – Saint Germain des Prés.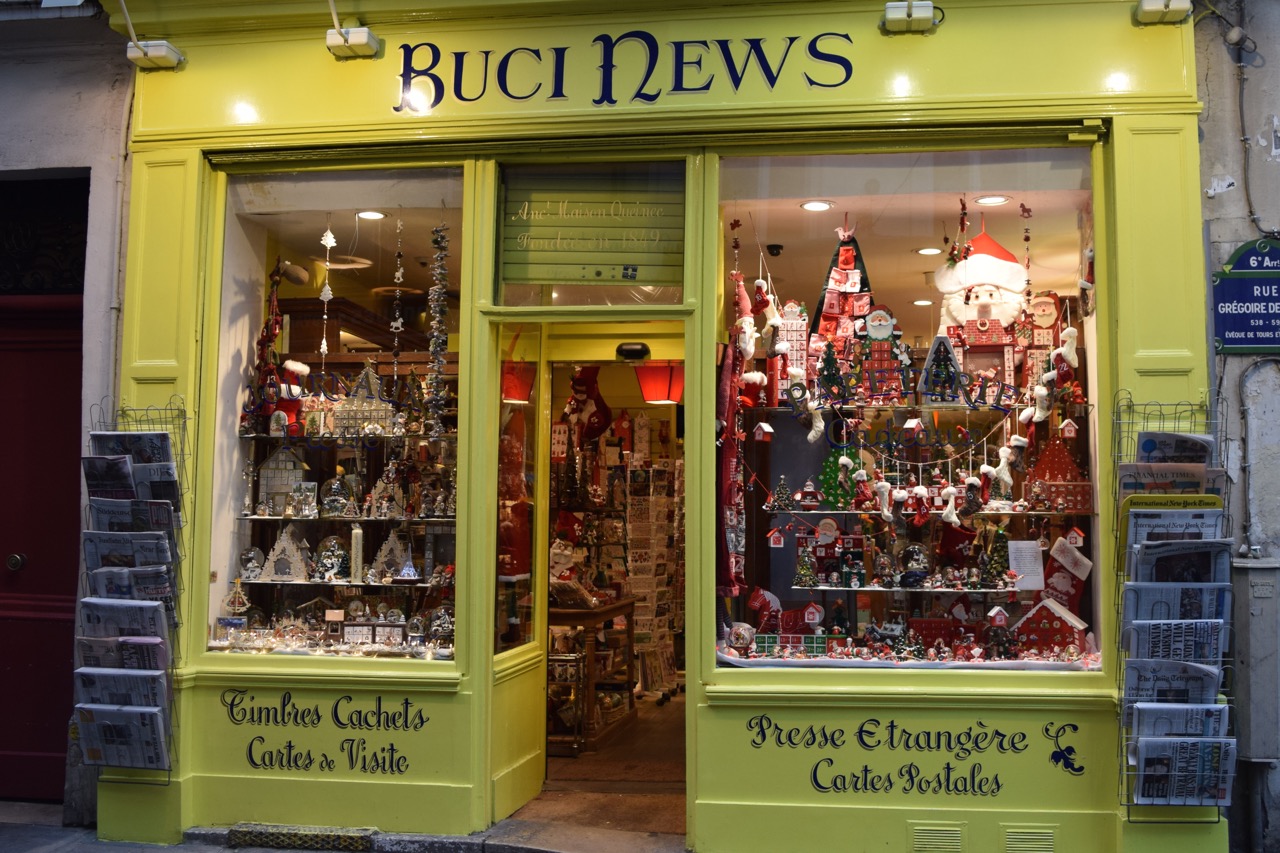 The windows of Buci News on Paris' rue Buci was filled with fun Christmas gift ideas.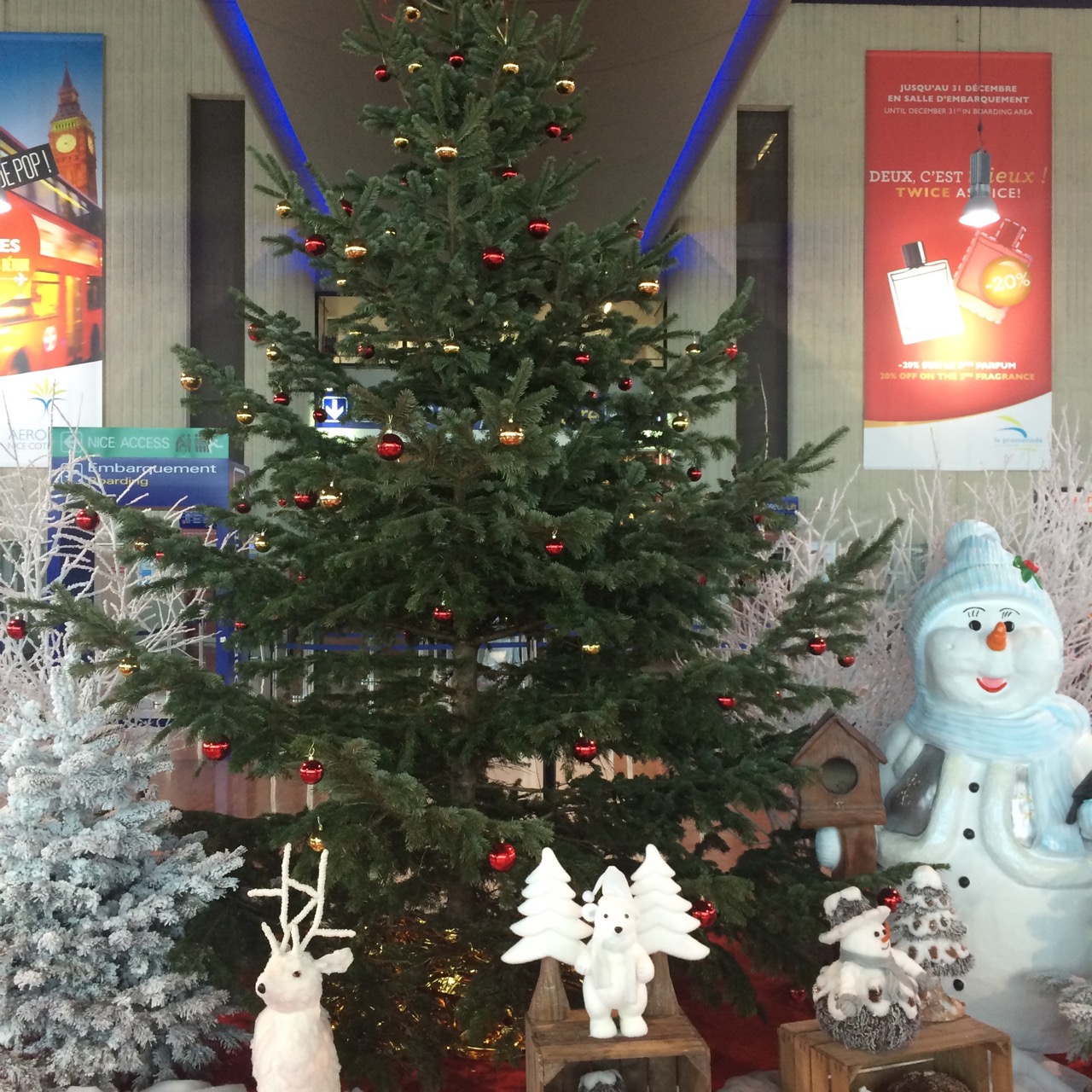 Nice's international airport put their tree displays up early and were a big hit with the small children traveling with their families.
---
All photos are the property of The Weekend In Paris. Must obtain permission before use.