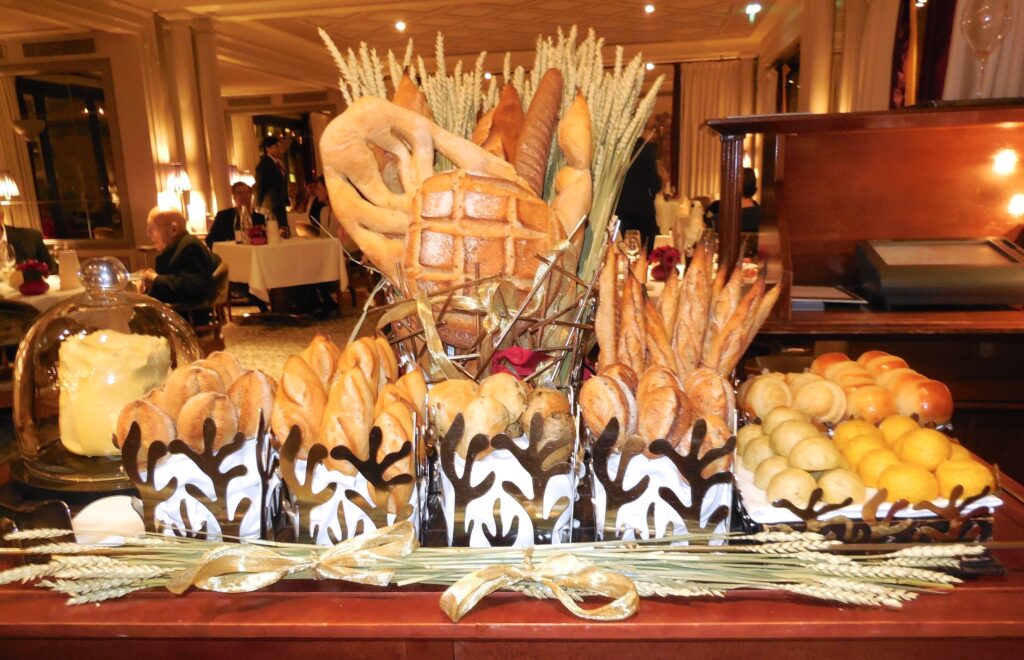 **Don't leave Monte Carlo without eating at at Hôtel Métropole. Sitting at the Chef's Table at Joel Robuchon is like having front seats to the best symphony. Head chef Christophe Cussac was off the evening I dined at Robuchon, but I was in the capable hands of chefs Romain Heim and Fabien Francois and at least half a dozen sous chefs quietly working in concert to complete perfectly cooked and seasoned and beautifully plated dishes. The pace was frenetic, but purposeful, and each member of the team works seamlessly with the others toward completion of the masterpieces that are served in the glamorous, yet surprisingly unstuffy dining room.
Of course, Jöel Robuchon's signature pommes purée (mashed potatoes) are served here, and they do live up to their reputation as being the creamiest, most delicious version of a spud you will ever taste. However, one of my favorite courses was the Foie Gras Royal amuse-bouche. It was served warm, underneath a frothy Parmesan cheese foam with a port wine reduction, in a lovely petit glass.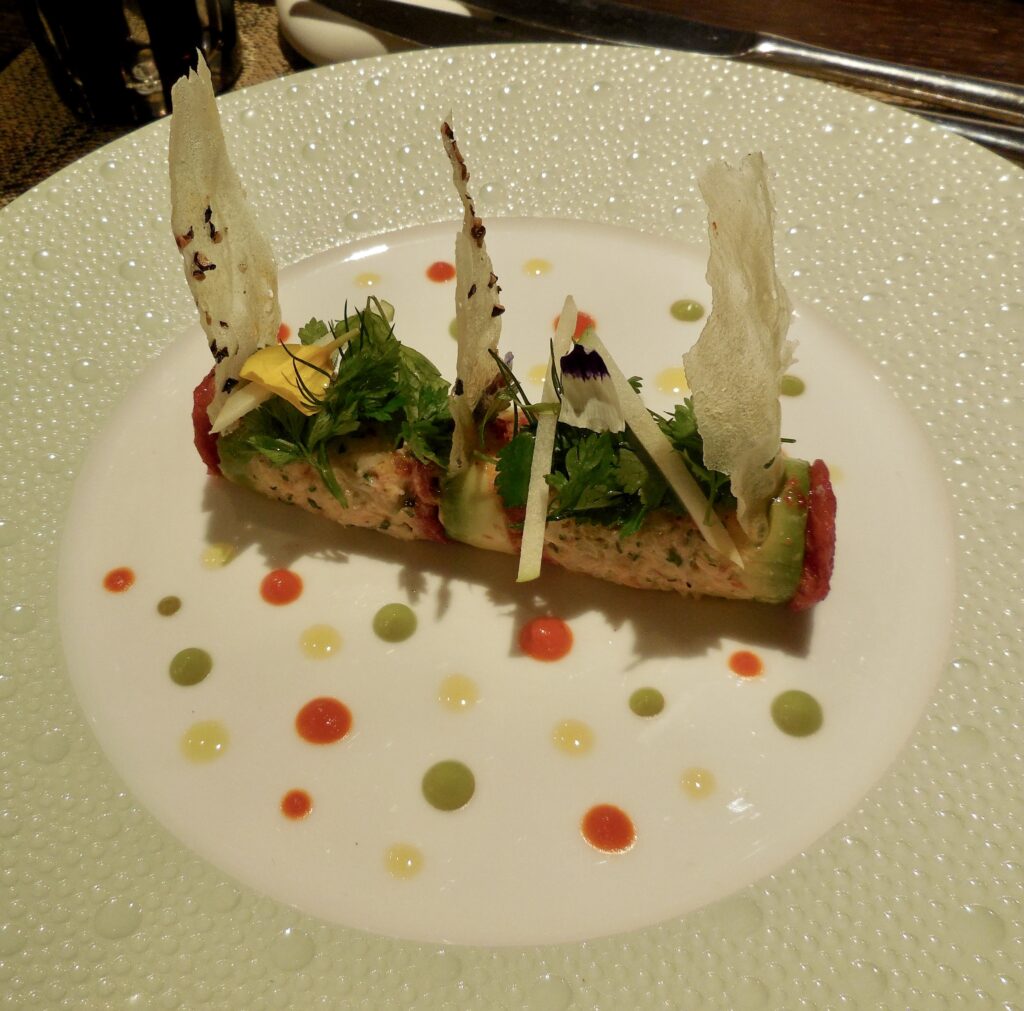 With all the talk in America about avoiding carbs, I felt sinful sampling the extensive bread cart that came my way. No less than 10 savory bread options were presented, daring me to try them all. Baked fresh three times daily, the baguettes and basil bread are worth an extra mile on the treadmill.