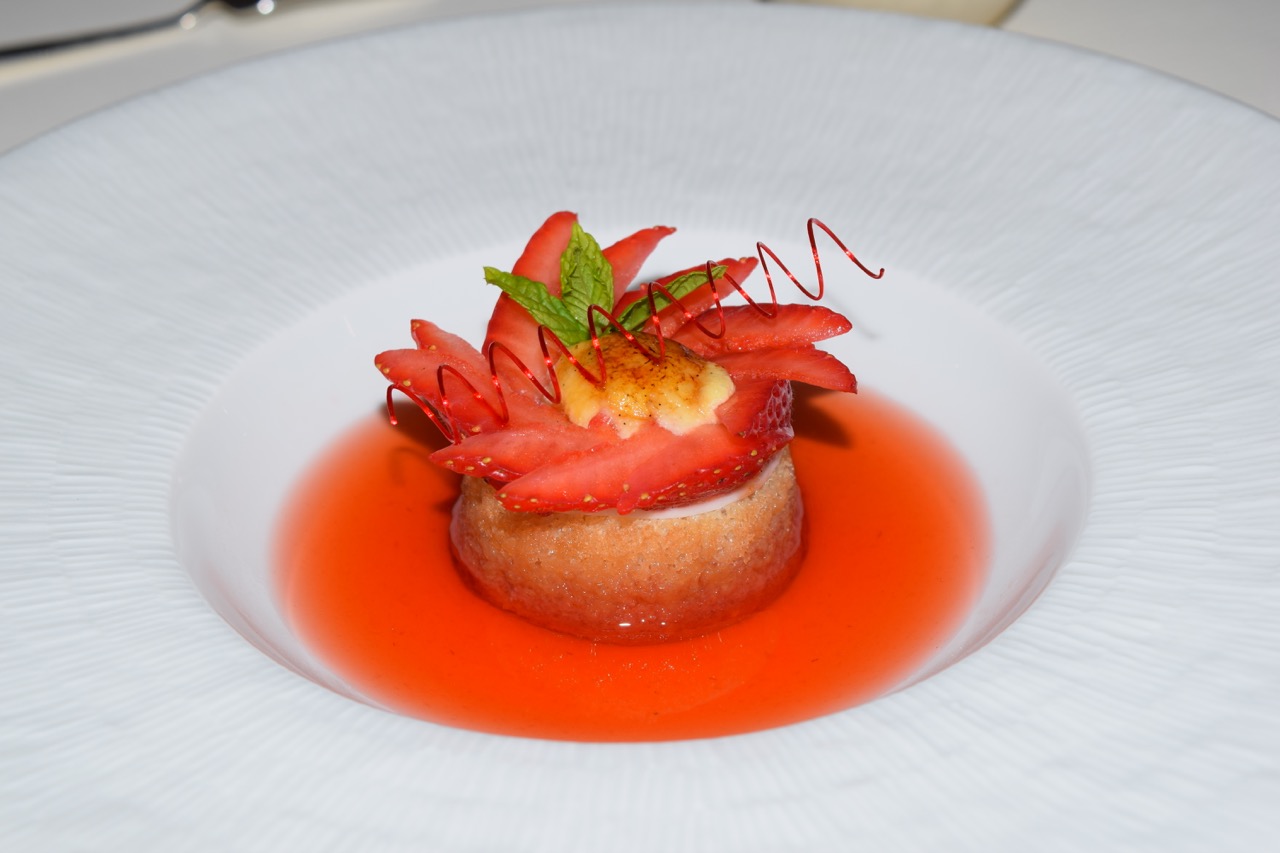 Rum baba: Sponge cake, soaked in rum-flavored syrup with strawberries
Approachable and effervescent, I first met chef Jean-Luc Rocha when he was the Executive chef at Hotel Cordeillan Bages in the heart of the Bordeaux wine region in Pauillac. I was staying at this Relais & Chateaux property owned by the Cazes' family, a dream come true for foodies like myself. Delicious eye-candy, plate after plate came my way courtesy of Jean-Luc.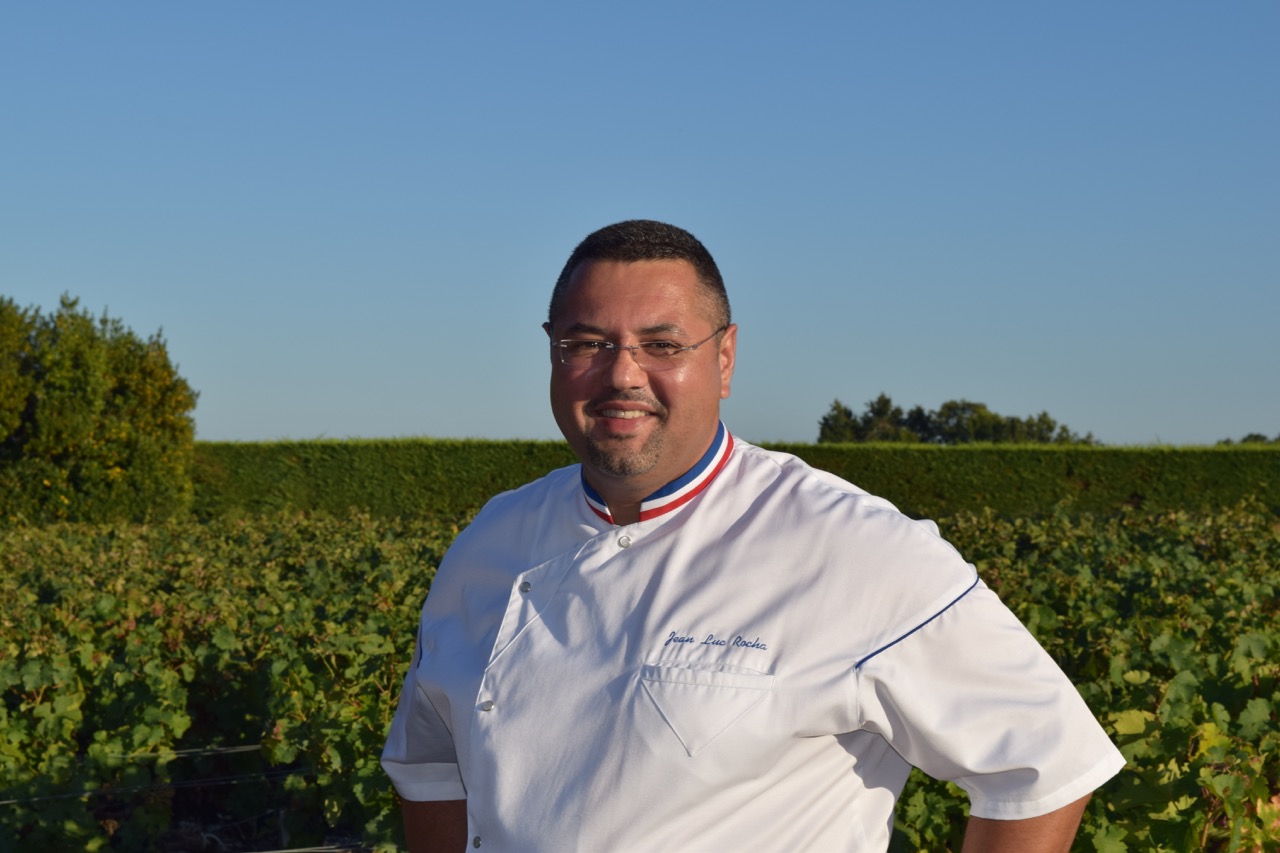 Chef Rocha has the tile of Un des Meilleurs Ouviers de France (MOF). This distinction means he gets to wear the blue, white, and red collar around his chef jacket displaying his prestigious honor of being one of the best craftsmen in all of France.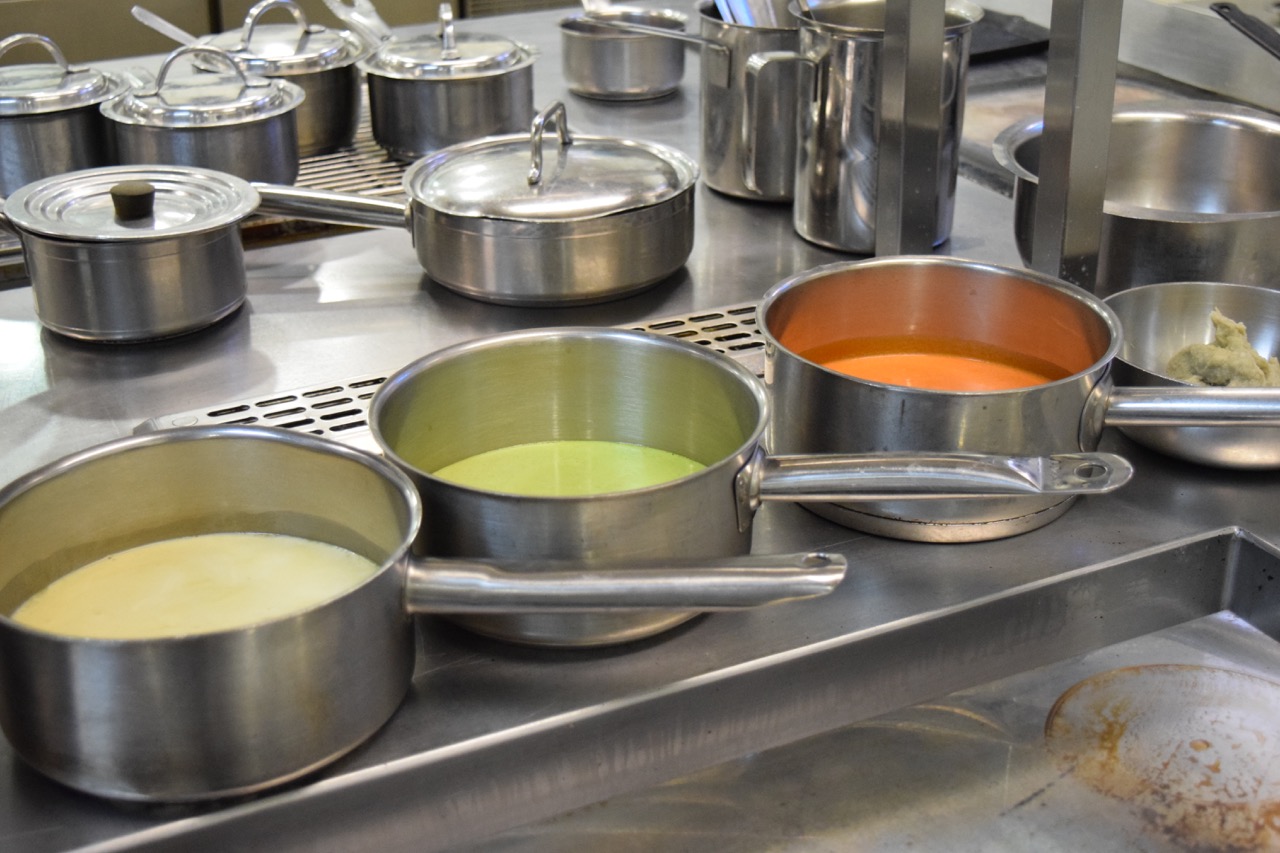 I was a bit early for dinner and thrilled that he invited me to into the kitchen to witness him performing a cooking demonstration and I could not resist a peek at what sauces the sous chefs were working on – oh so colorful and the heavenly aromas from the fresh spices simmering on the stove filled the kitchen with magic.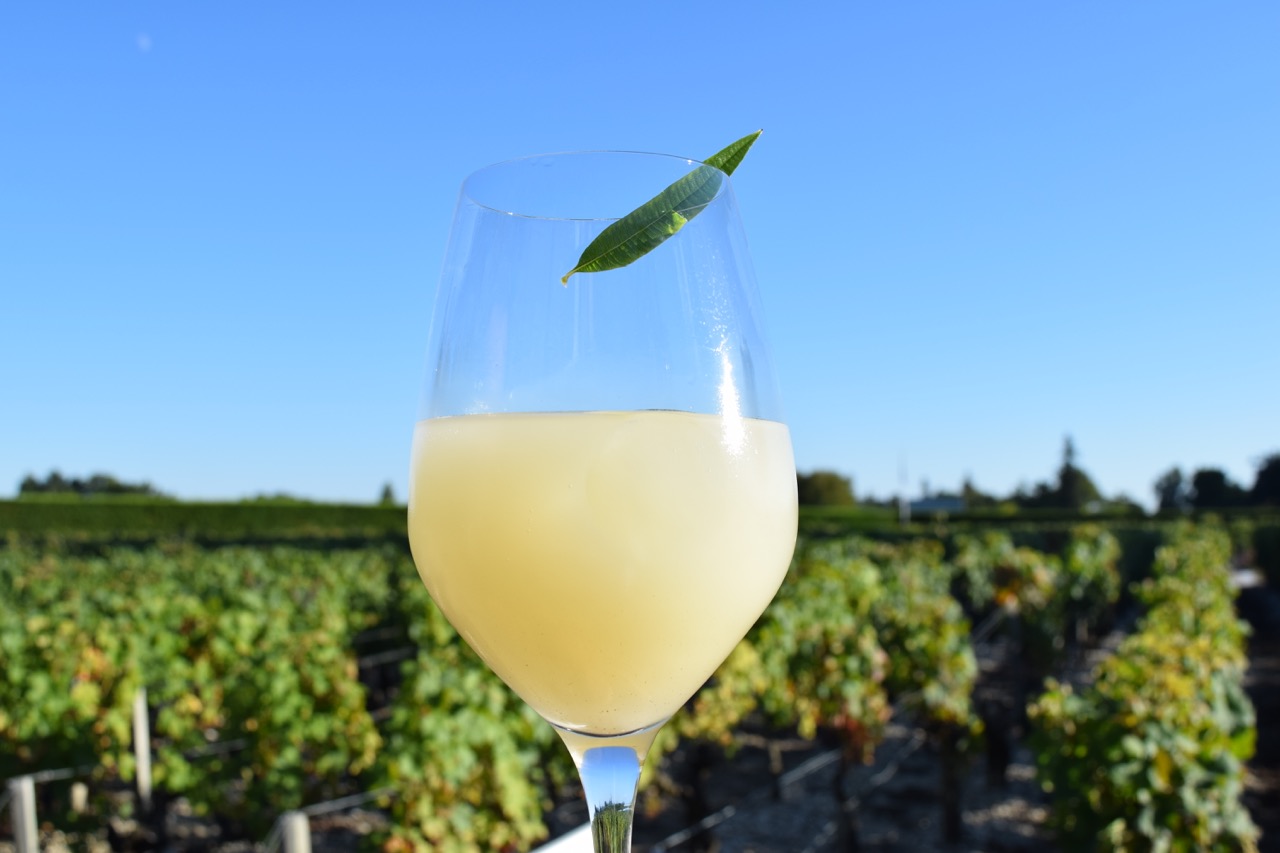 Before diving into the champagne, we tried a Cazes' family specialty non-alcoholic cocktail. A concoction of lime, lemon, ginger, star anise, verbena and Badoit was a refreshing blend that cooled us off on the hot fall afternoon.
Before heading to the no frills clean and crisp refreshing dining room, we sat amongst the vines with plump grapes ripening those last few days before picking. As the sun was setting, we were feasting on light and airy appetizers created by Jean-Luc.
Jean-Luc's food wasn't just gorgeous, it made sense. Each course complimented the last. One of my favorite things about Jean-Luc's menu is that his food is fun and whimsical. Many French chefs can take cuisine too seriously and it shows in their dishes, but he is able to take serious ingredients and turn them into creative and delicious creations that are memorable on the palette and with the eyes. Feast on these photos – sorry there is no scratch and taste available! You will just have to visit and taste for yourself.
Route des Châteaux
33250 Pauillac
Tel: +33(0)5 56 59 24 24
It was incredible to be a guest for this dinner, but the positive press is made up of my own opinions.
All photos are the property of The Weekend In Paris. Must obtain permission before use.