Located a block away from the Bon Marché, Les Botanistes in Paris is a petit restaurant with a limited, but delicious menu. The cuisine is authentically French and very simple but made with fresh ingredients. The waiters were charming and the ambiance, while unremarkable was just what we desired for a low-key, but delicious meal. We dined on fish, rabbit and squid – all served with fresh vegetables and potatoes or rice. We split a bottle of red wine – a blend, which the waiters chilled just a tad before serving.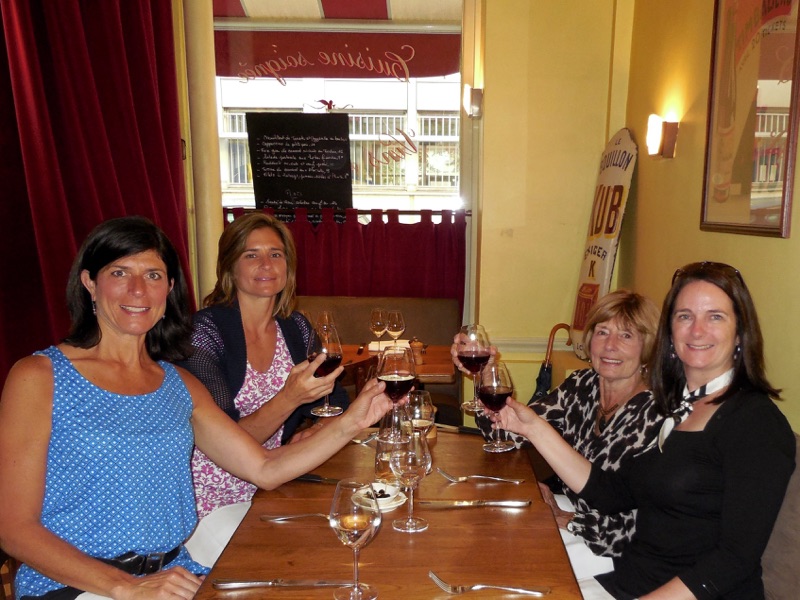 Tables outside on the very quiet street can be a nice spot on a cool night. We were there on a rather warm night and chose a table inside and were happy with our choice. By the time we left, the sun was setting and more people were outside enjoying the balmy temperatures.
We were the only English-speaking people inside Les Botanistes where most customers seemed like frequent guests. Many popped their heads into the kitchen window to say hello or referred to the waiters by name. It's a good sign when a restaurant is filled with locals. I would recommend this spot to travelers who want a decent meal at a reasonable price without the hustle and bustle of the crowded cafés in Paris, especially during the height of the tourist season.
---
11 Bis rue Chomel
Métro Sèvres-Babylone (ligne 12)
---
All photos are the property of The Weekend In Paris. Must obtain permission before use.