Legendary Chef Eric Frechon of restaurant Epicure at Hotel Le Bristol, cooks everything with passion. His respect for seasonally fresh ingredients where he sources the best products for his dishes has earned him a well-deserved reputation as a chef who keeps the French "old school" high level of cuisine going.
It Takes A Team
His team works seamlessly in the kitchen where he is known to be a harsh critic, but a generous compliment-giver as well. The creativity and commitment to excellence is seen throughout his restaurant, Epicure. The well-orchestrated dance between the front of the house and the kitchen is so finely tuned that diners only experience the "magic" and none of the stress that comes with obtaining and maintaining that third star.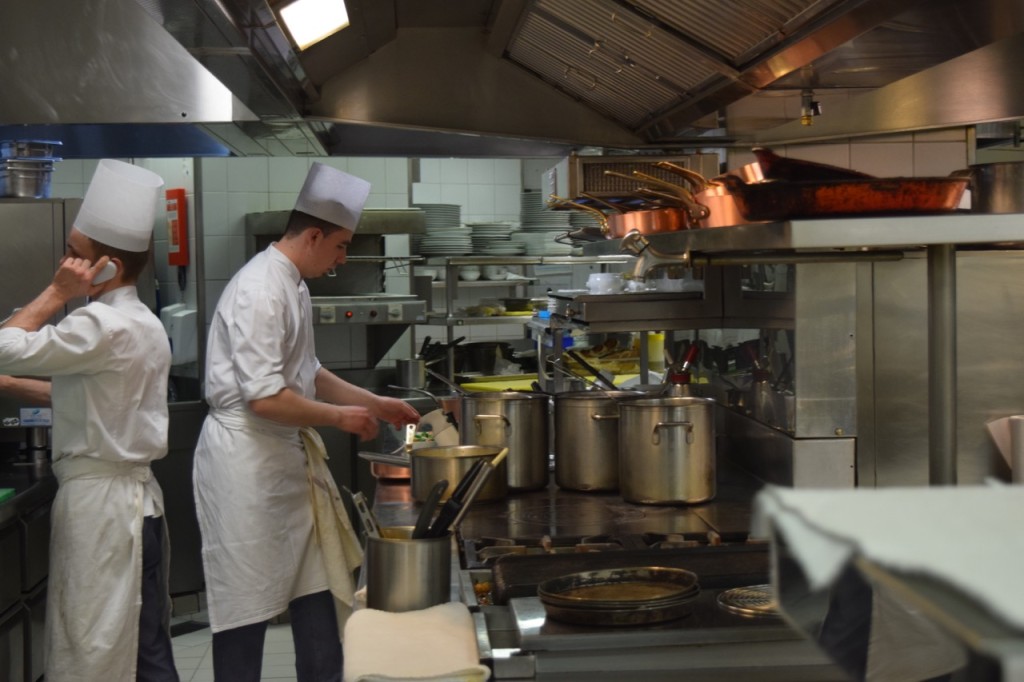 The results are outstanding from appetizer to dessert. His team includes Pastry Chef of the Year 2011, Laurent Jeannin whose diversity in the kitchen is as broad as his imagination. Chef Jeannin is technically superior with pastries, but he also shows great depth with his molecular gastronomy in dishes like the Litchis – a snowball shaped meringue perfumed with roses, pear and lemon.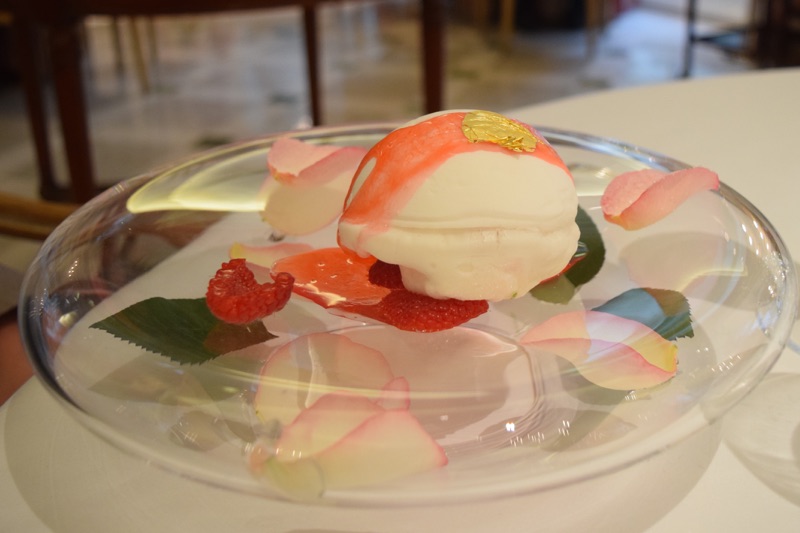 Director of Epicure restaurant, Frédéric Kaiser ensures every aspect of the restaurant is worthy of the three Michelin stars it has been awarded. Keeping the stars is as difficult as earning them, so it takes a team effort to be consistently excellent.
Reservations a must if you want to ensure you don't miss out!
---
More About Chef Frechon
To read more about his dynamic personality and how he went from oyster shucker to a chef of distinction, read my article at the The Daily Meal.
---
Location
Epicure at Hotel Le Bristol
112 Rue du Faubourg Saint-Honoré, 75008 Paris, France
---
All photos are the property of The Weekend In Paris. Must obtain permission before use.
Although my meal was gratis the opinions, as usual, are my own.