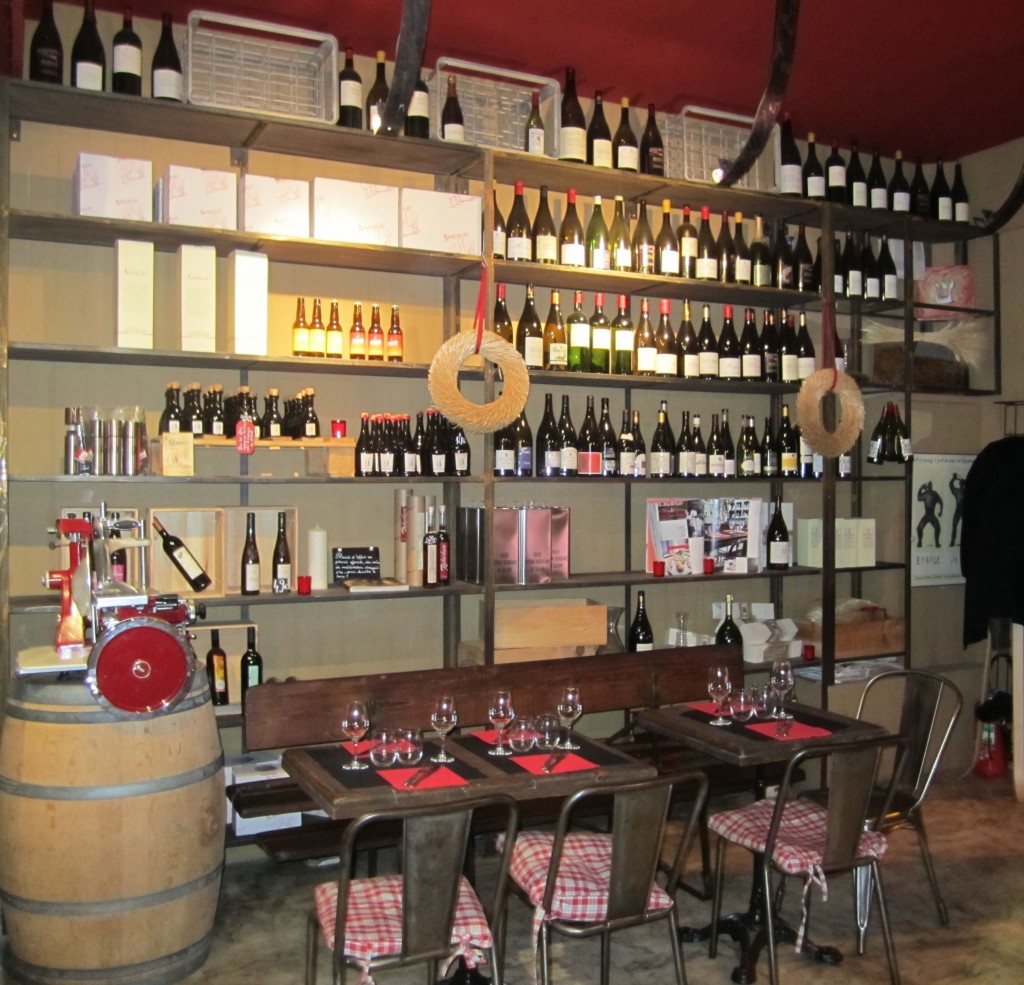 When I asked Elénor, the concierge at the Palais de la Méditerranée, for a recommendation for a local restaurant that cooked dishes of the region with fresh ingredients, she did not hesitate for a second. She responded, "Where to eat in Nice? Why of course, Cave de l'Origine.is the best for local cuisine" so Gal Pal Elizabeth and I made prompt reservations for a casual and excellent dinner that did not disappoint.
The cuisine in southern France differs quite a bit from its northern counterparts. Heavily influenced by its Italian neighbors and Greek descendants, Nice's local dishes contain fresh ingredients from the soil. Olives, tomatoes, shallots and garlic play heavily into the makeup of the famous local favorite "Niçoise stew."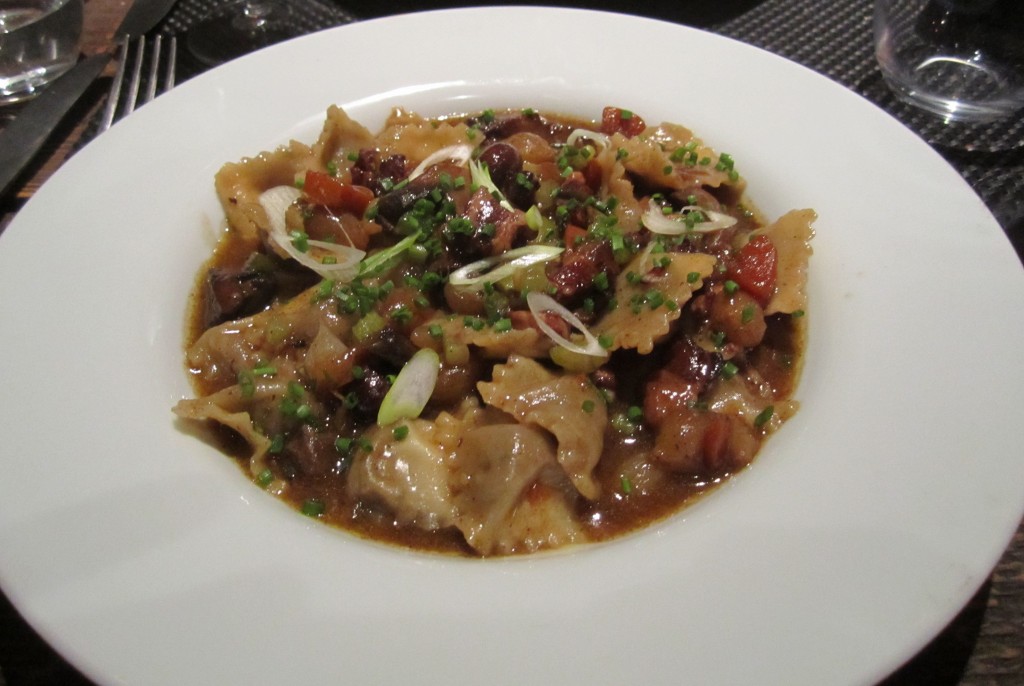 The Ramolis of beef, Niçoise stew I ordered at Cave was essentially a beef and pasta based dish with a sauce that was thick like an American stew, but not floury in the slightest. The plum tomatoes, shallots, olive oil, pearl onions, olives and garlic melded together nicely. The pasta was cooked to perfection, al dente, but moist and the bread that accompanied had the brown crusty shell with a soft interior that I favor in a baguette.
Elizabeth ordered another local favorite dish, the sea bass. Her dish was beautiful, tasty and well-balanced. The perfectly cooked piece of bass was atop some chunky white potatoes and accompanied by juicy mussels placed all around the frothy broth made with local seaweed butter.
Both of our meals were spectacular and very reasonably priced. The Niçoise stew was 16 € and the sea bass was 19 €. Those are bargain prices; in Paris restaurants would have easily charged double those prices. If you make it to Nice and want a casual, but delicious and memorable meal, book a table at the Cave de l'Origine.
---
Location
Cave de l'Origine
 3 Rue Dalpozzo, 06000
Nice, France
+33 4 83 50 09 60
---
All photos property of The Weekend In Paris. Must obtain permission before use.