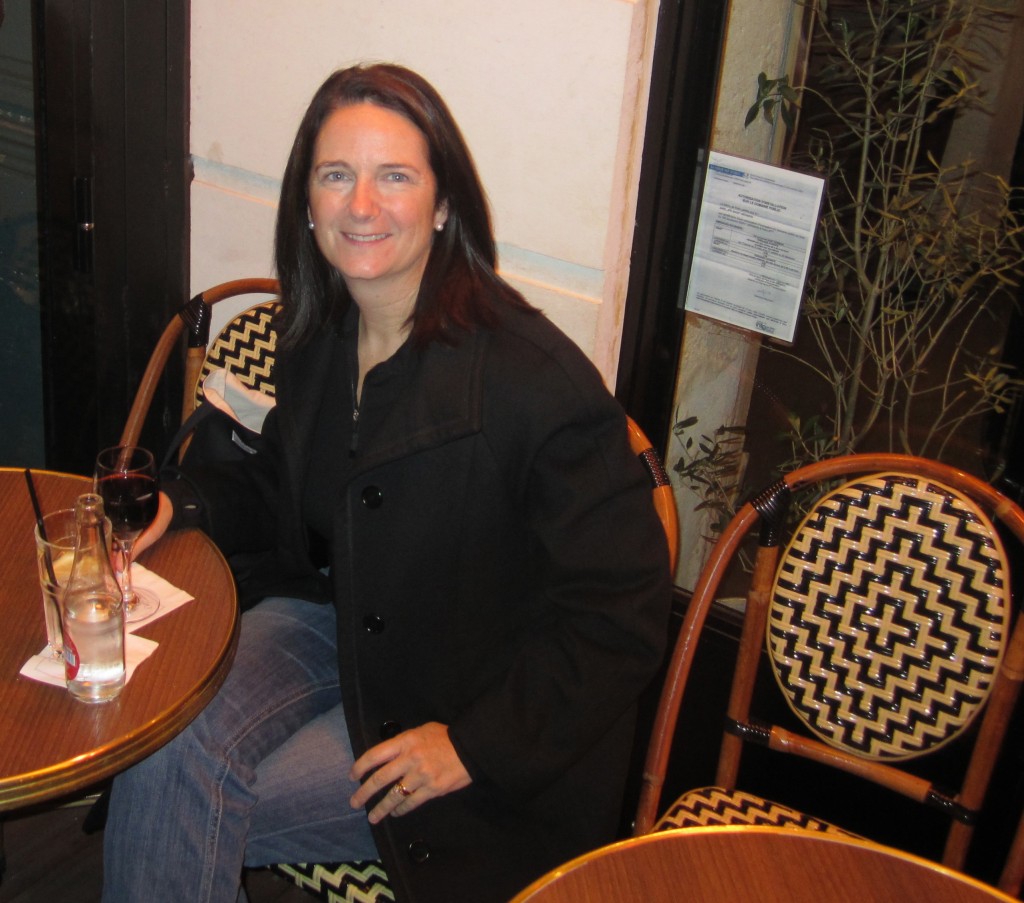 Alone in Paris?! Sometimes being solo for a few hours or days can actually be enjoyable. Would I prefer to be with my husband or gal pals? Of course! But if I am going to be by myself for a bit then I try to maximize my time by going someplace or doing something that I know I would enjoy, but perhaps my entourage may not. Perhaps I pop into that funky little top shop that no one else seemed too interested in checking out or I might poke my head into a dark seemingly abandoned church for a quick prayer. Then again, I could just as well hop on the Métro and go the markets just to see if they have any French junk I must bring home and treasure. One thing is for sure, alone or with a group, I can always be found at the end of the day perched on a seat at an outdoor café sipping a glass of Bordeaux or Burgundy.
T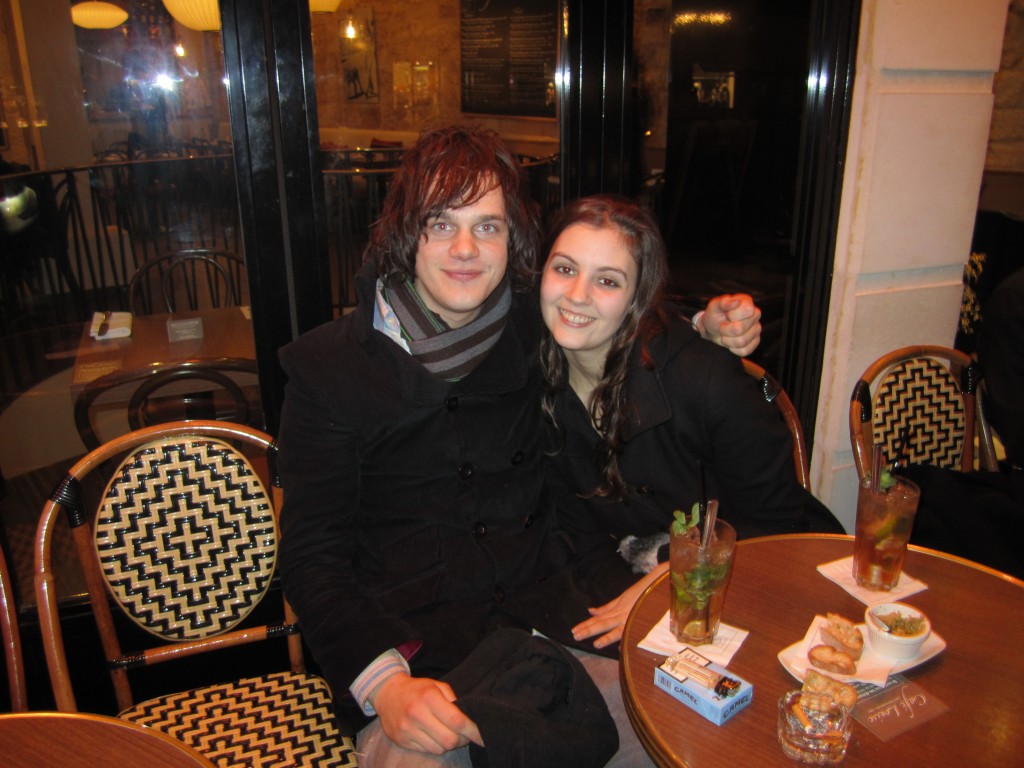 his photo was taken courtesy of a darling young couple sitting next to me. He is in a band in London and she visits him from New York frequently with the notion of moving to the UK for good. I lost the name of their band that I was going to follow and I think they follow me on this blog or via Twitter. If they are reading this, please chime in and let me know how your band is doing!
---
All photos property of Weekend In Paris unless otherwise noted. Must obtain permission before use.