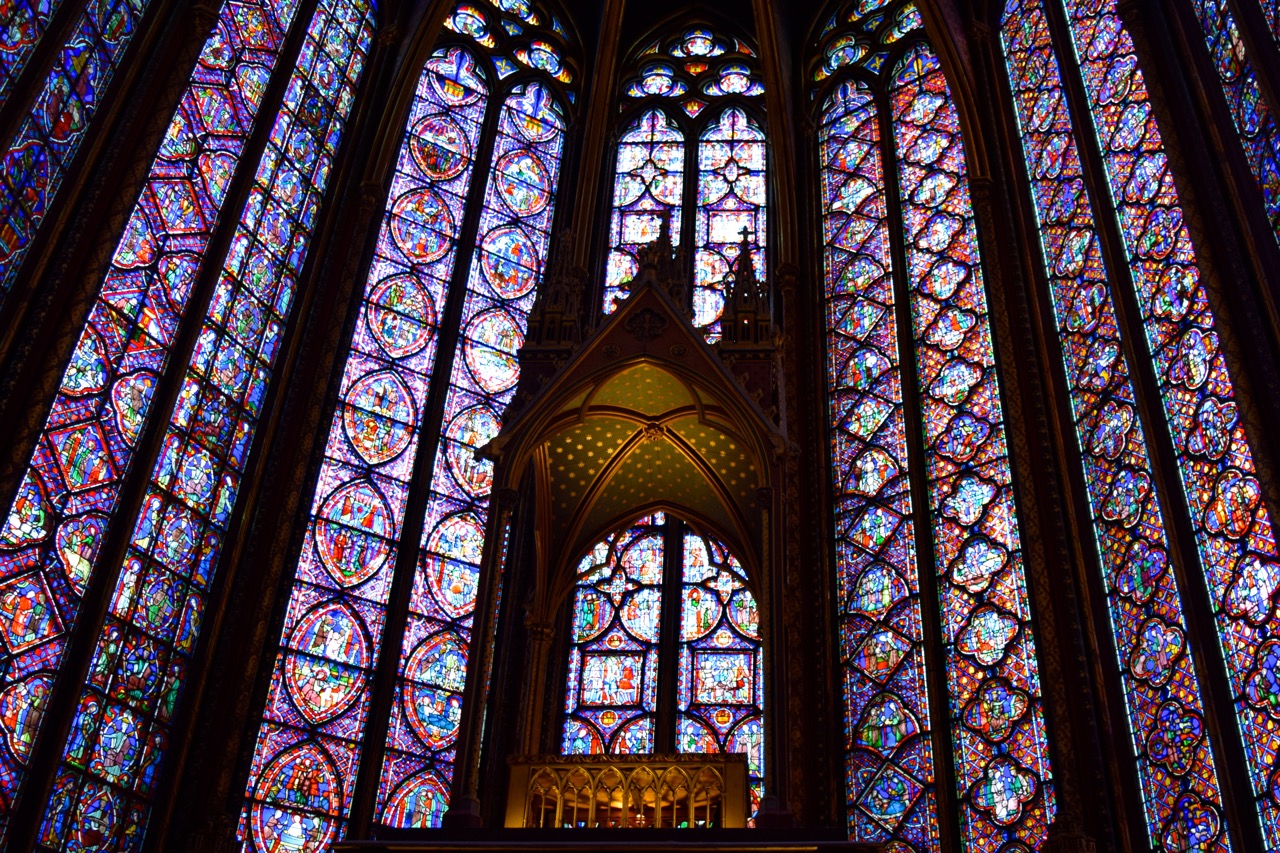 Very soon from now (estimated to be in December, 2014) the restoration of the stained glass windows at France's National Monument Sainte Chapelle (Sainte-Chapelle or Saint Chapel) will be finished. It has taken thousands of hours and several decades to complete, but the efforts have been well worth it. Once finished, the 1,113 scenes from the Old Testament and the Passion of the Christ will be on full display.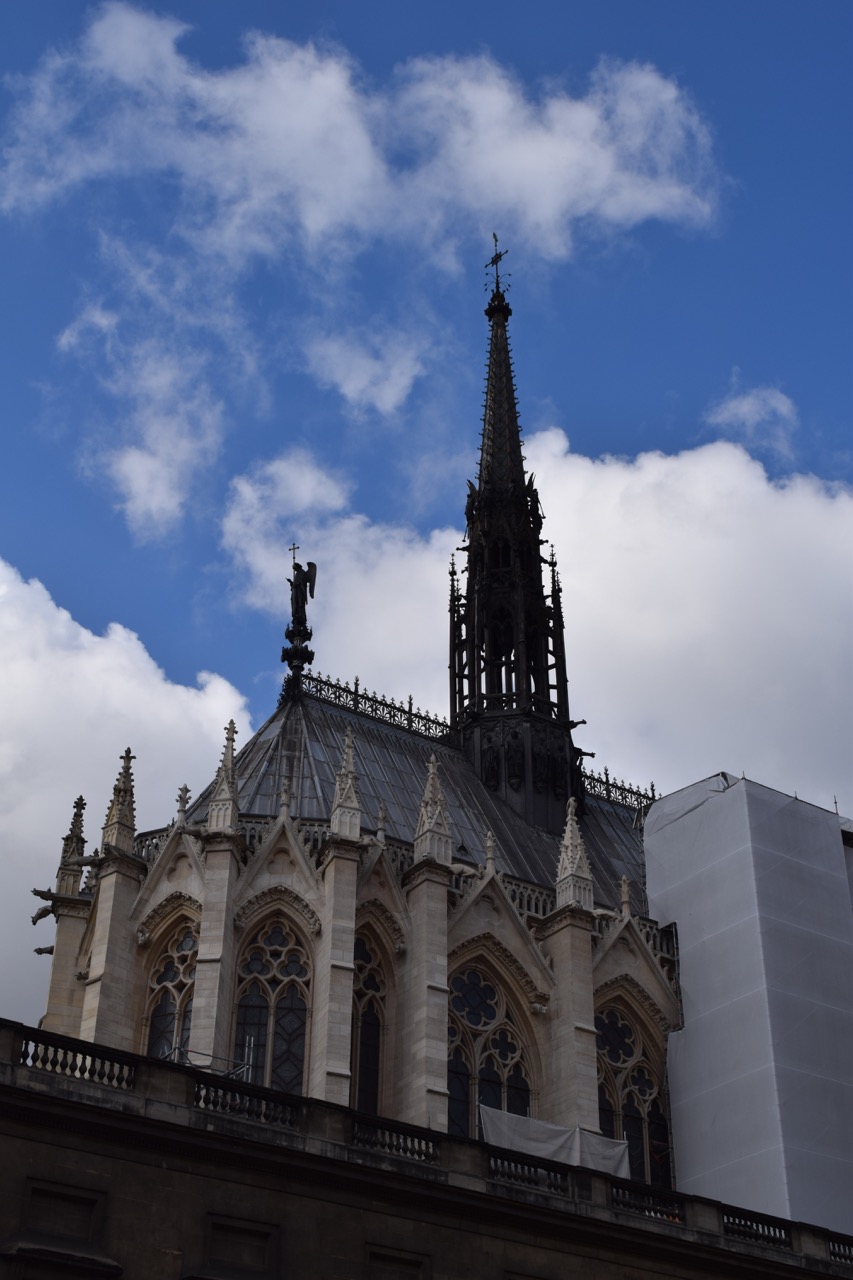 The ornate Gothic masterpiece is actually made up of two distinct sanctuaries that were built on top of one another. The lower chapel is less ornate and contains the oldest wall painting in Paris. The upper chapel is made up of 15 gigantic windows with the stories of the Old Testament and the Passion and I learned that an astounding amount is indeed original glasswork.
Currently, while inside the upper chapel there is a video showing just how intricate a process the restoration work is on the project. The care and attention to detail to replace the leading between each piece of glass is evident by the demonstration of the work being done. I highly recommend viewing the video to appreciate fully what is involved in the mission.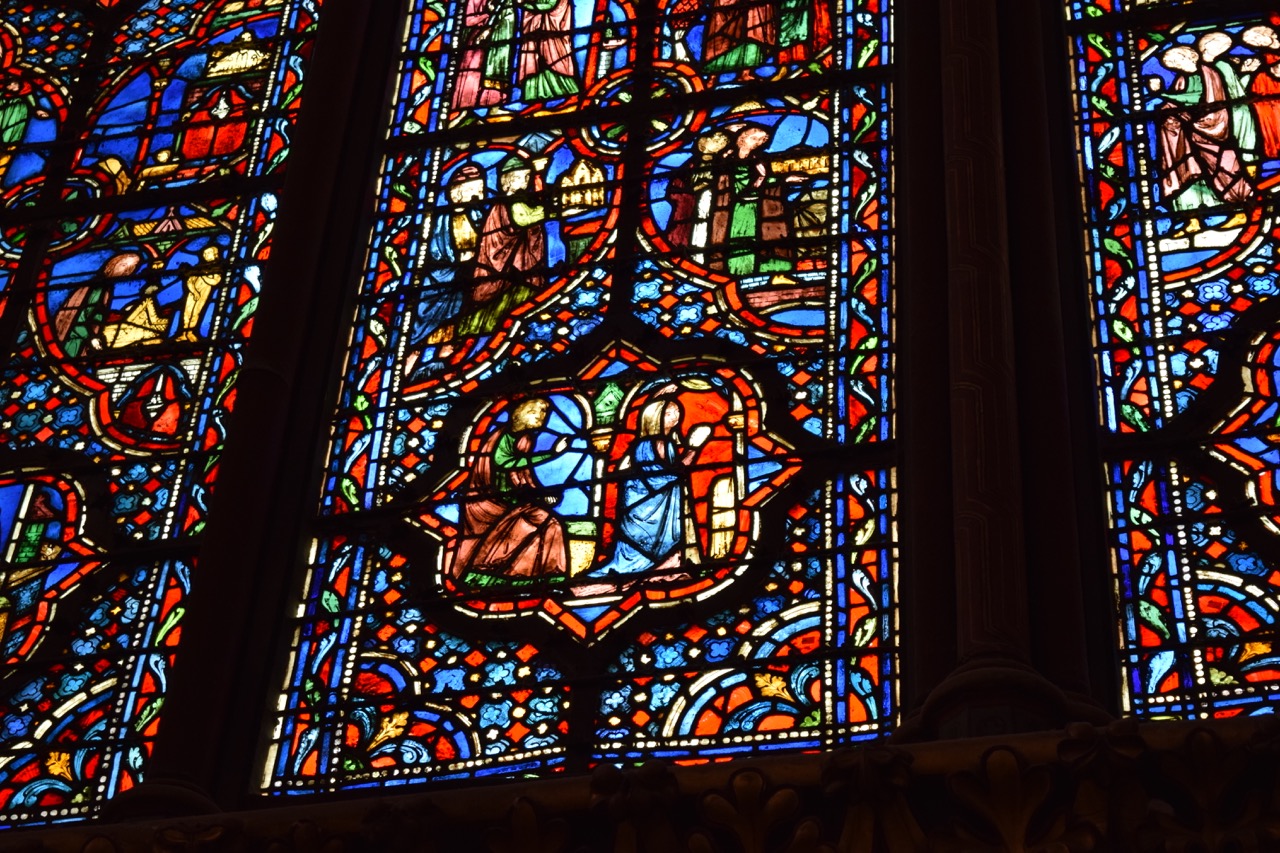 Sainte-Chapelle was once home to important relics of the Catholic Church, but they are now kept at the Cathedral of Notre Dame in Paris and we were told that some have also been returned to Rome. The most important relic that was once housed here was Christ's Crown of Thorns.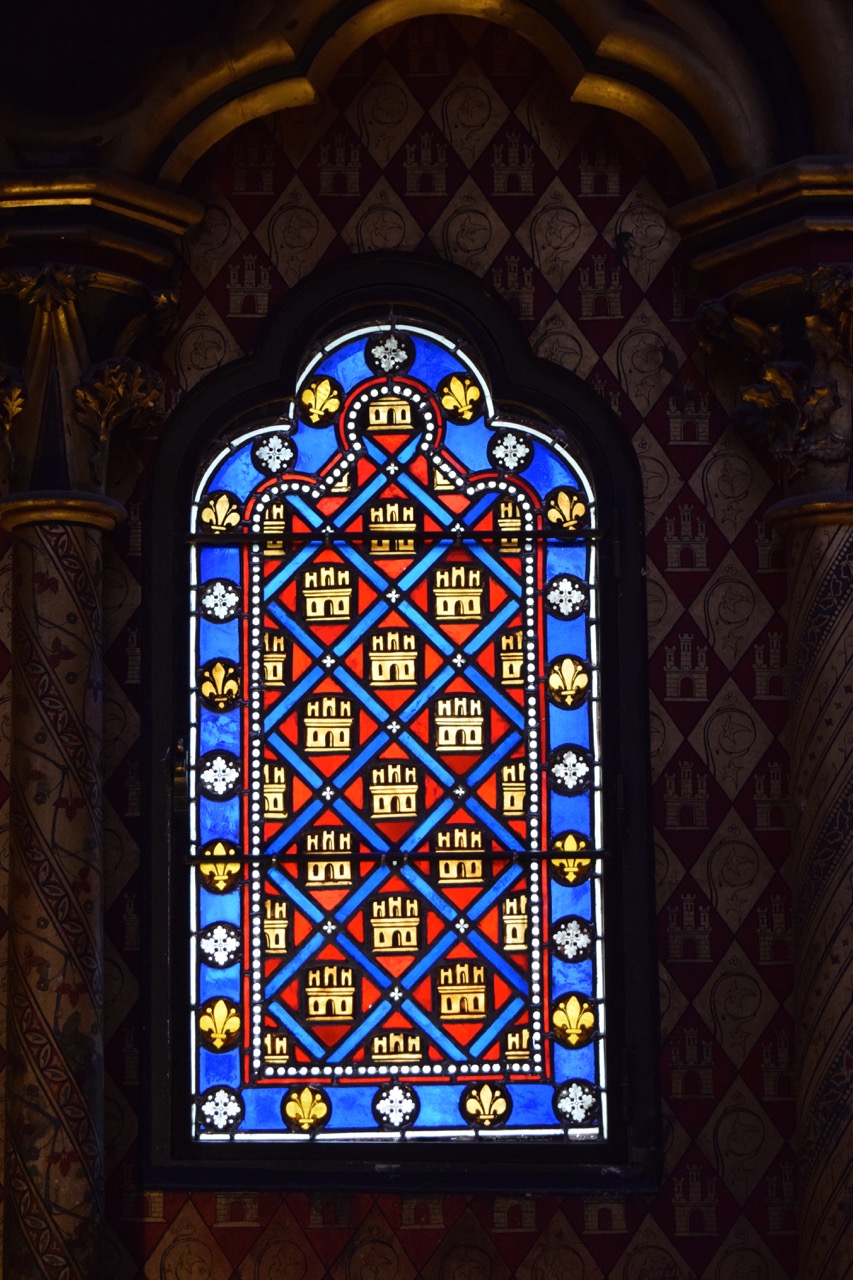 King Louis IX purchased the Passion relics from Baldwin II who was the Latin Emperor of Constantinople. It is said that after some Dominican Friars carried the relics to Paris, Louis jumped in at the end to carry them himself. There is a scene in the Relics of the Passion window on the south side of the chapel that depicts Louis barefooted and dressed as a repenting soul bringing them forward into Paris.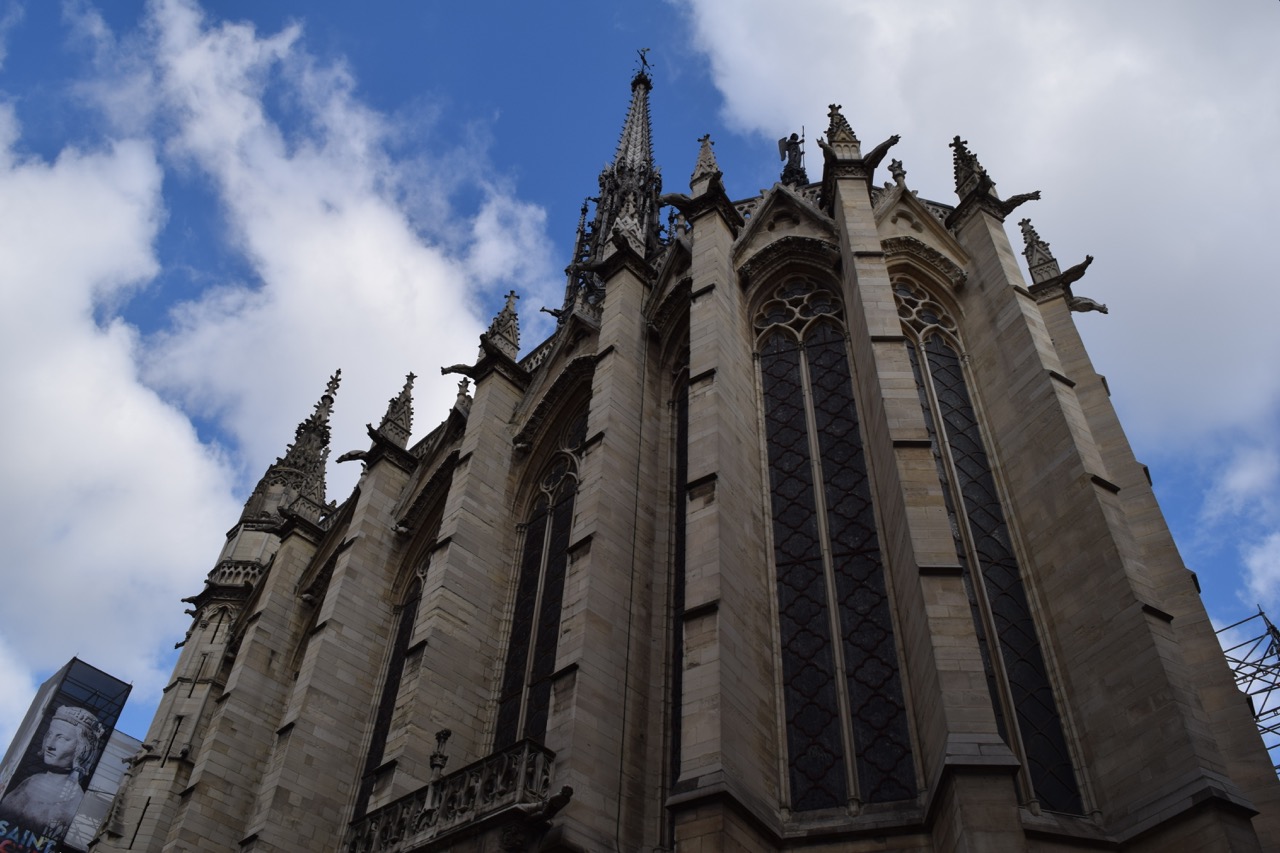 Sainte-Chapelle is located near Notre Dame on Île de la Cité and also adjacent to Île Saint-Louis. The island of Saint Louis was named after this important saint, King Louis who was committed to the preservation of the relics.
---
Location
Sainte-Chapelle
Location information: Open every day except January 1st, May 1st and December 25th on Île de la Cité, 4 Boulevard du Palais, 75001 Paris.
---
All photos are the property of The Weekend In Paris. Must obtain permission before use.