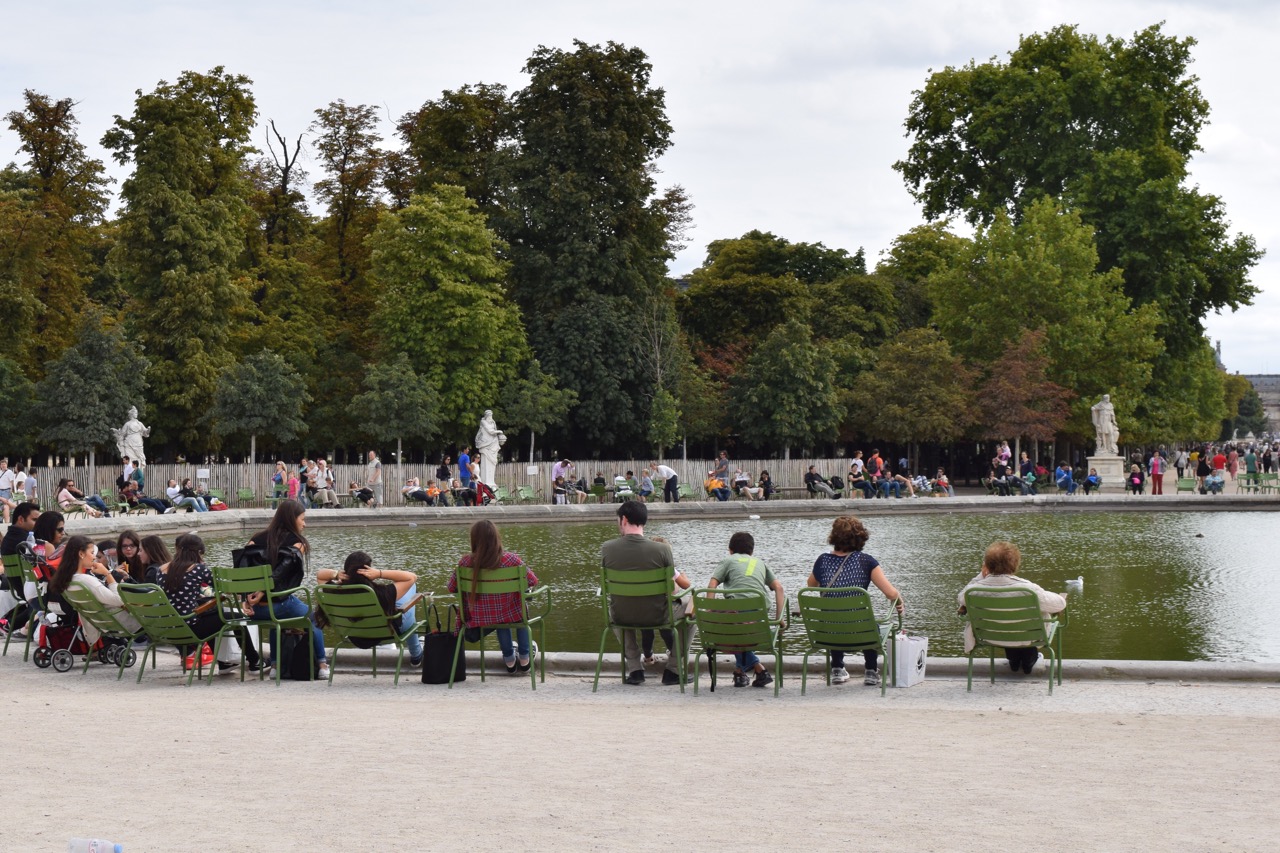 Often when in the City of Light, I long for a great Paris food to go spot where I can pick up something healthy and fresh quickly. Picnics are almost done for the year now, but there are still a few days where it's lovely to sit outside for impromptu dining en plein air. Le Petit Flottes is one stop shopping for a last-minute soiree. 
Bistro Flottes has a casse-croûte (snack shop) next door called Le Petit Flottes. It is filled with loads of options for takeaway food that is easy to grab and stroll over to the Jardin des Tuileries located just steps away. They stock ready-made sandwiches, soups, hot dishes, quiches, salads, smoothies, fresh fruit, fruit cups, yogurt and desserts. The pastries are made fresh daily with organic ingredients. For those who want to spice it up a bit, they also sell bottles of wine, champagne and limoncello.
The staff will carefully package your items up and provide plastic utensils and napkins – everything you need for a wonderful outing in the park. In a hurry and forgot to bring a blanket to sit on? You can sit at a table in the shop or outside on the street at bistro tables. In any event, the store is full of cute souvenirs and gourmet treats to share with friends back home. Bon appétit!
---
Location
Le Petit Flottes, 4 rue Cambon, 75001 Paris
---
All photos are the property of The Weekend In Paris. Must obtain permission before use.