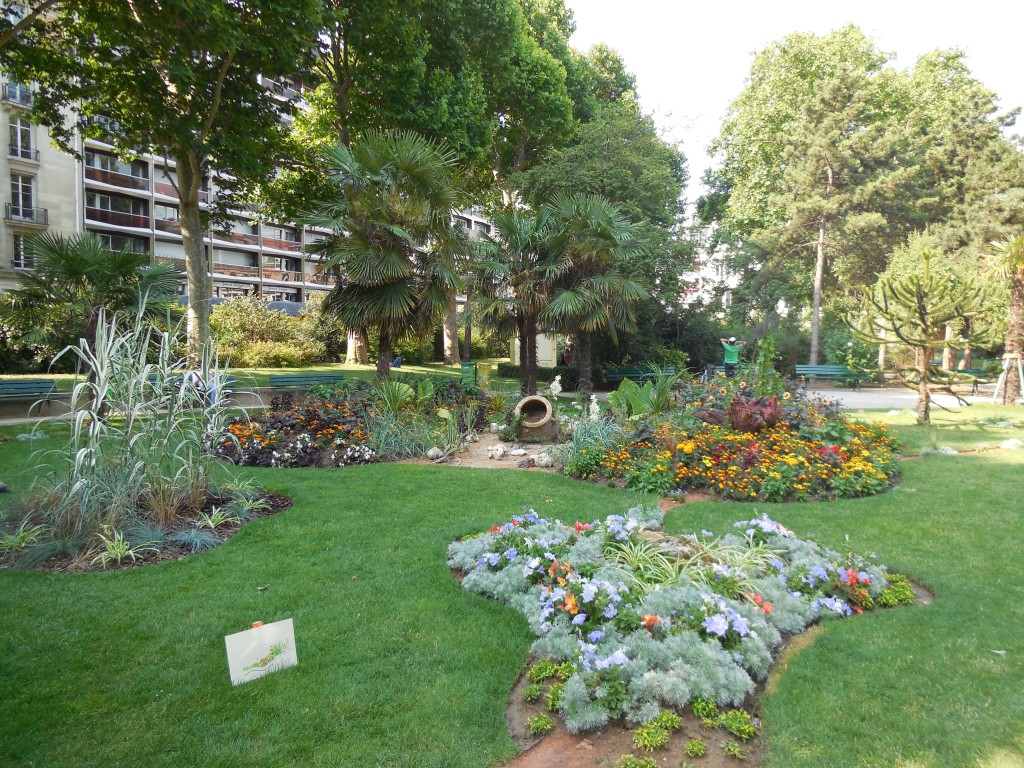 Green space is at a premium in the City of Light so it is always a pleasant surprise when you turn a corner and find a little pocket park on a town square (or triangle since the city is infamous for trisecting streets) with lovely shaded benches in the summer months and areas in the sun for winter warmth perfect for a picnic in Paris.  One lovely summer morning I encountered a woman playing an Australian didjeridoo, a petit French cowboy, a merry-go-round and some lovely gardens in the Square Boucicaut across from the fabulous Hotel Lutetia and in front of the famous Le Bon Marché shopping mall.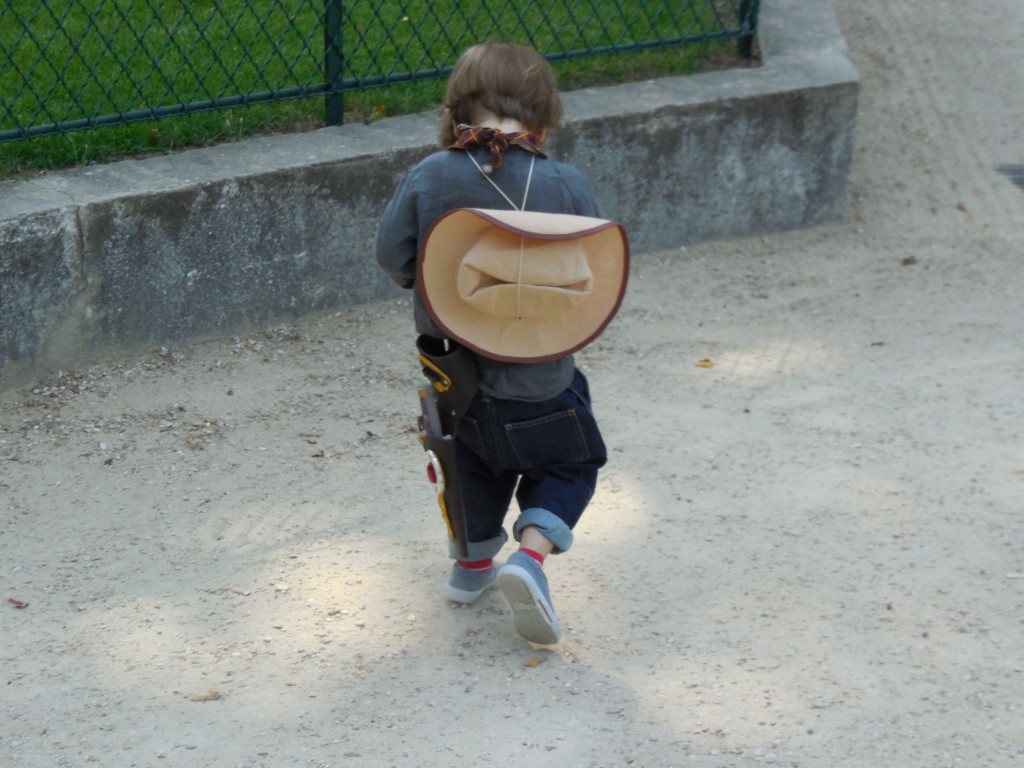 My little cowboy friend (Léonard) was ignoring the jungle gyms, opting to chase birds in the park. Acting like a lawman on the open prairie trying to hunt down a cattle rustler, he was the good guy and the pigeons were the thieves. It was hilarious! He would run and then stop to check and see if his gun holster was intact and that his hat was on properly. His dad (jewelry designer Baptiste Monvoisin) and I chatted about how cute his son was and I asked for permission to take a few photos which he gladly gave me, but the petit sheriff was too shy to sit for a snap shot. It was more fun anyway to play a game of hide and seek and I managed to get a couple adorable pics.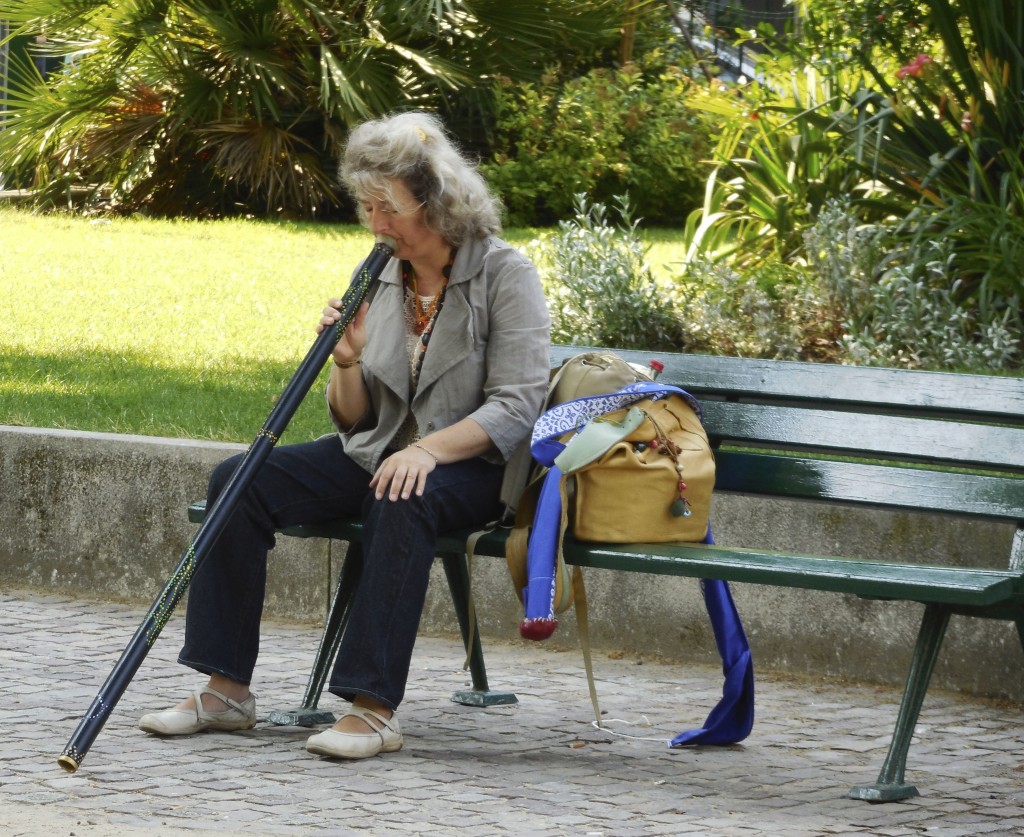 In the otherwise quiet park, a middle-aged woman was sitting on the edge of a bench sitting holding an Australian Didjeridon instrument preparing to play it. She seemed oblivious to anyone else in the park and I wondered if there were any rules about music (does this sound qualify?) being played at eight o'clock in the morning. Apparently not, because soon she began playing and surprisingly it was more of a soothing nature than disturbing the peace.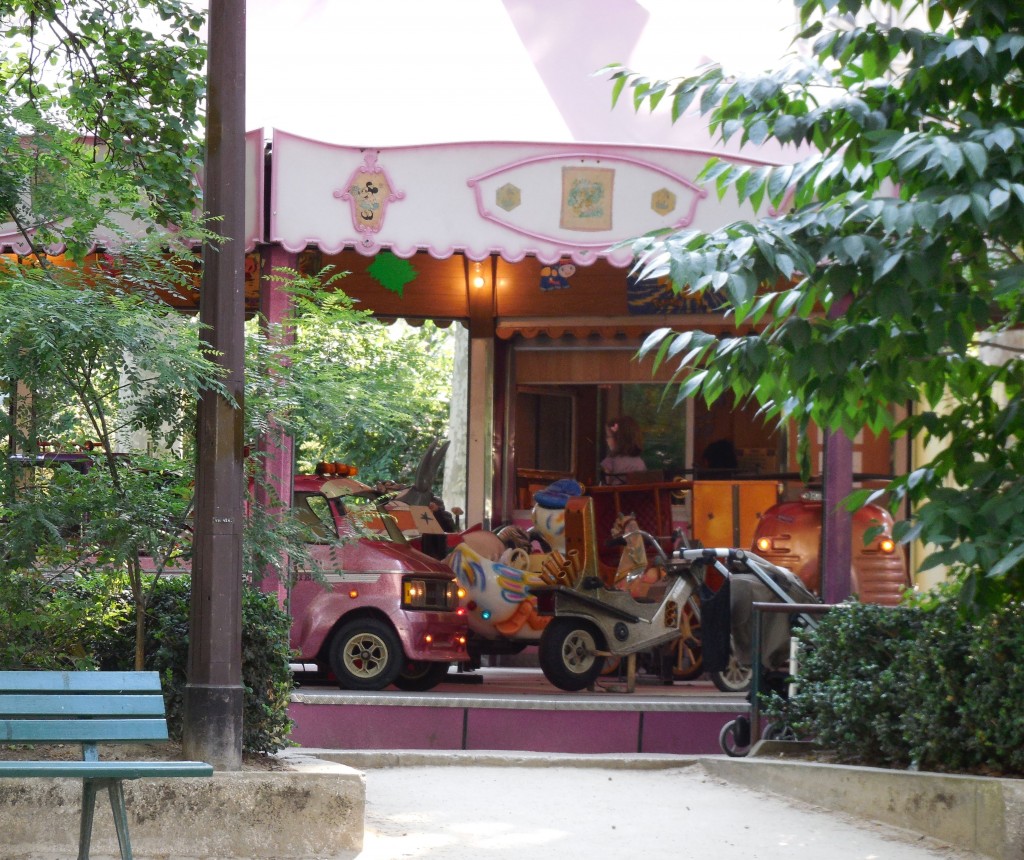 Paris has a surprising amount of merry-go-rounds. The one I found in Boucicaut Square was tucked under a cluster of mature trees so overgrown I might have missed seeing it altogether except the music drew my attention towards its location. No ponies for the cowboy to ride, it was filled with various types of vehicles including a pink minivan, a gray motorcycle with straight pipes, and a duck and rabbit on wheels.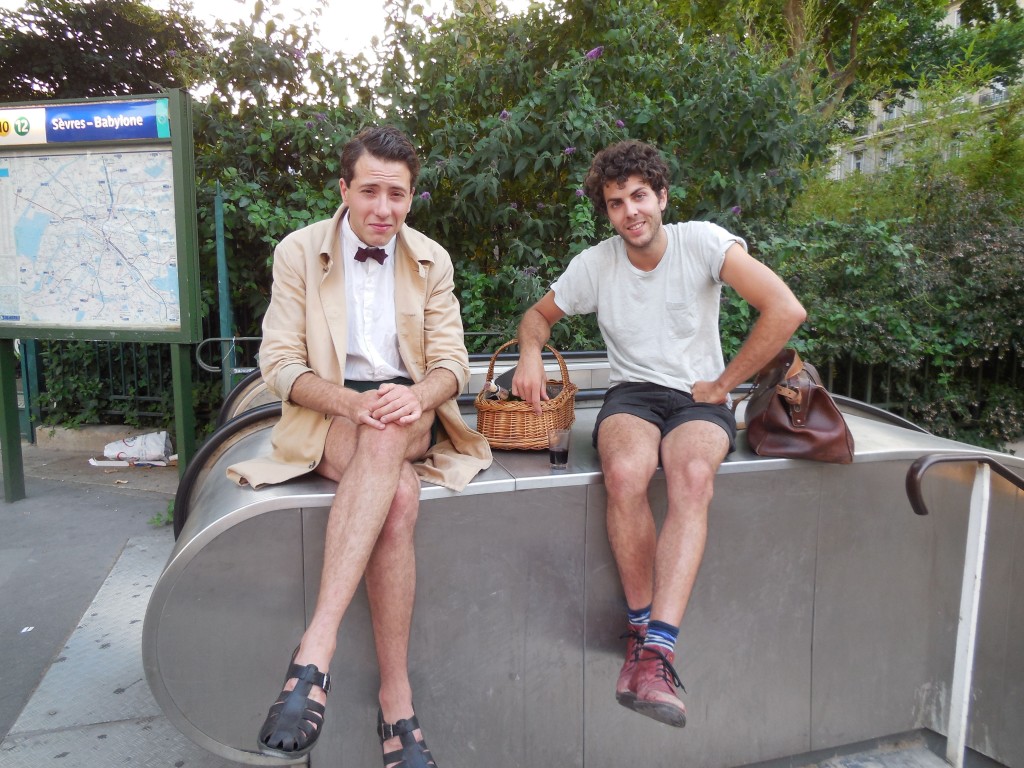 Unique plantings and unexpected trees can be found in this park. I was surprised to see pine trees adjacent to palm trees. There were hearty fall colored flowers in amoeba shaped planting areas and nearby summer colored dainty flowers as well as areas of natural grasses growing quite tall. Square Boucicaut is very eclectic garden indeed. Grab some fixings for an impromptu picnic at the food hall at Le Bon Marché and enjoy everything this slice of heaven in Paris has to offer.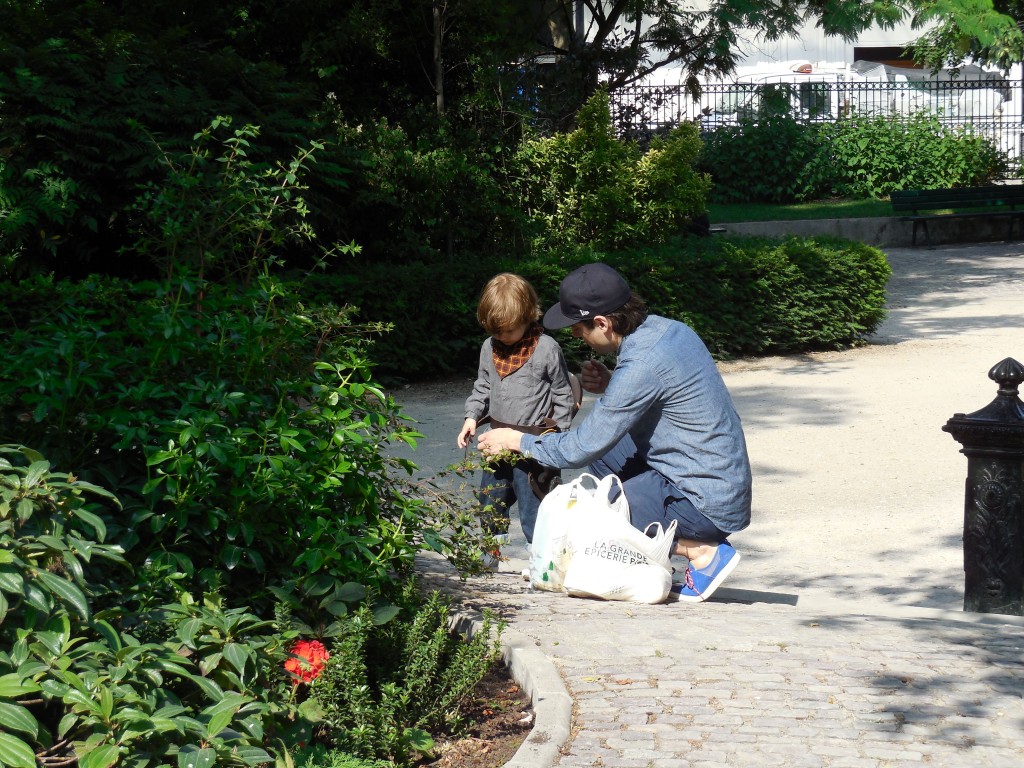 There is something for everyone at Square Boucicaut – families will love the playground and merry-go-round, couples will love the lush green grass to picnic on and people of all ages will appreciate the beauty of the gardens and the fabulous people watching in this quiet spot near the chaos of Paris' busiest shopping mall.
---
All photos property of The Weekend In Paris. Must obtain permission before use.