Need a break from the holiday stress? Weekend In Paris Contributor, Margo Waite offers the perfect distraction from the hustle and bustle. Take a little walk with Margo while she was in Paris for the past few weeks.
From Margo: During the hustle and bustle of holiday preparations sometimes we're even too busy to read.  So I though perhaps readers of Weekend in Paris would enjoy a few street scenes taken around the City of Light in the last few weeks.  Sit back, relax and dream of being in Paris.
Mix a unique shade of ink for your fountain pen at this shop on Rue du Bac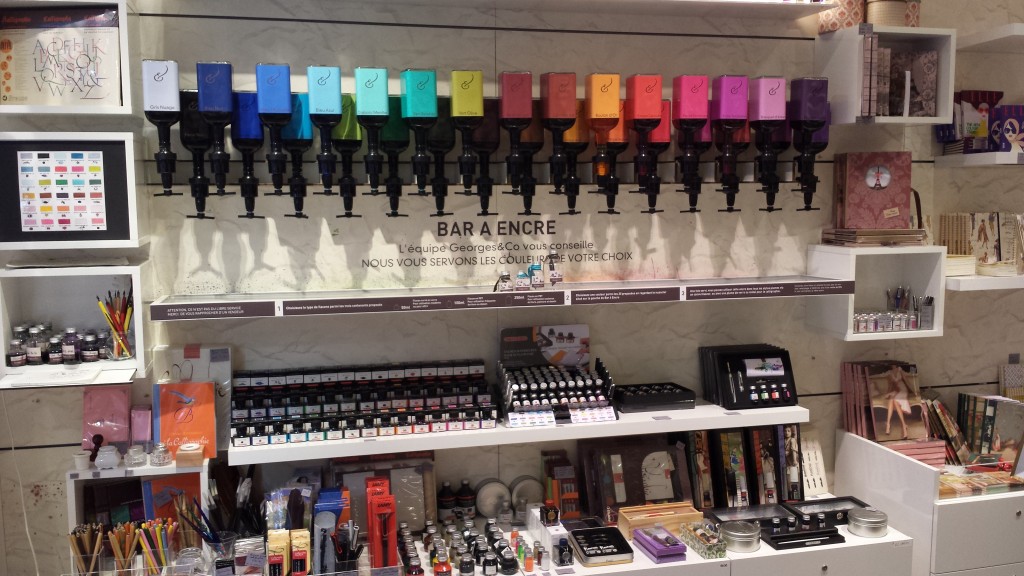 FedEx has a unique solution to the problem of parking in Paris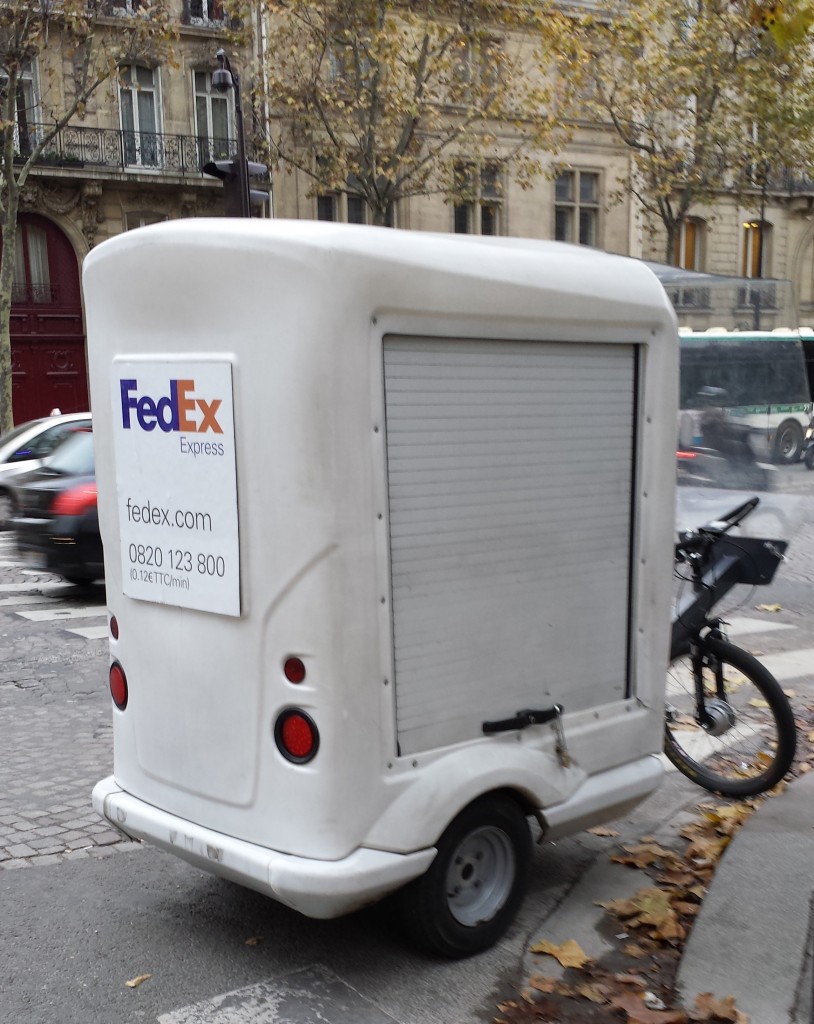 A self walking Pup posed willingly for this photo as his owners stood proudly by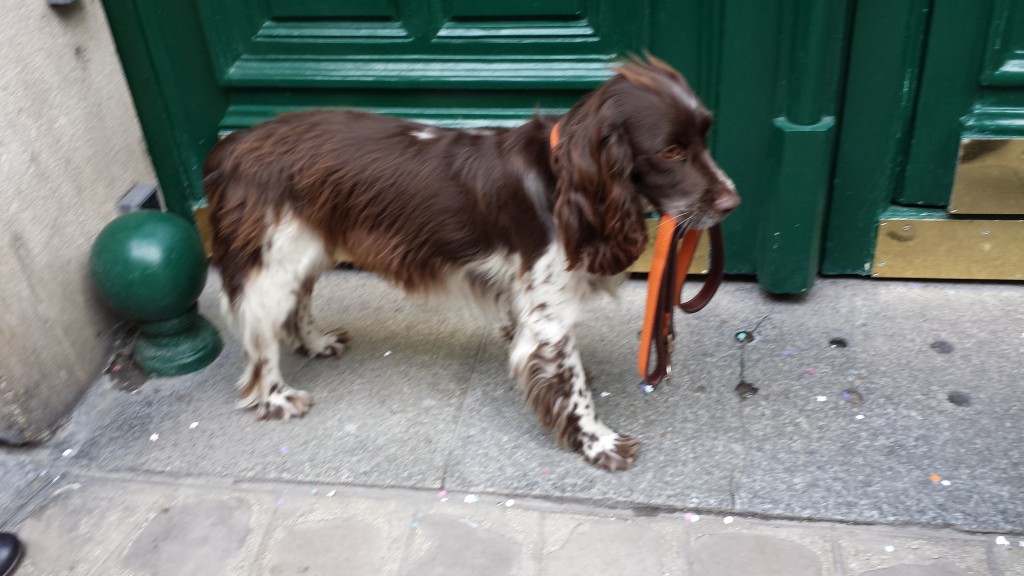 Even in December flowers at a shop on Rue du Cherche Midi brighten a cloudy day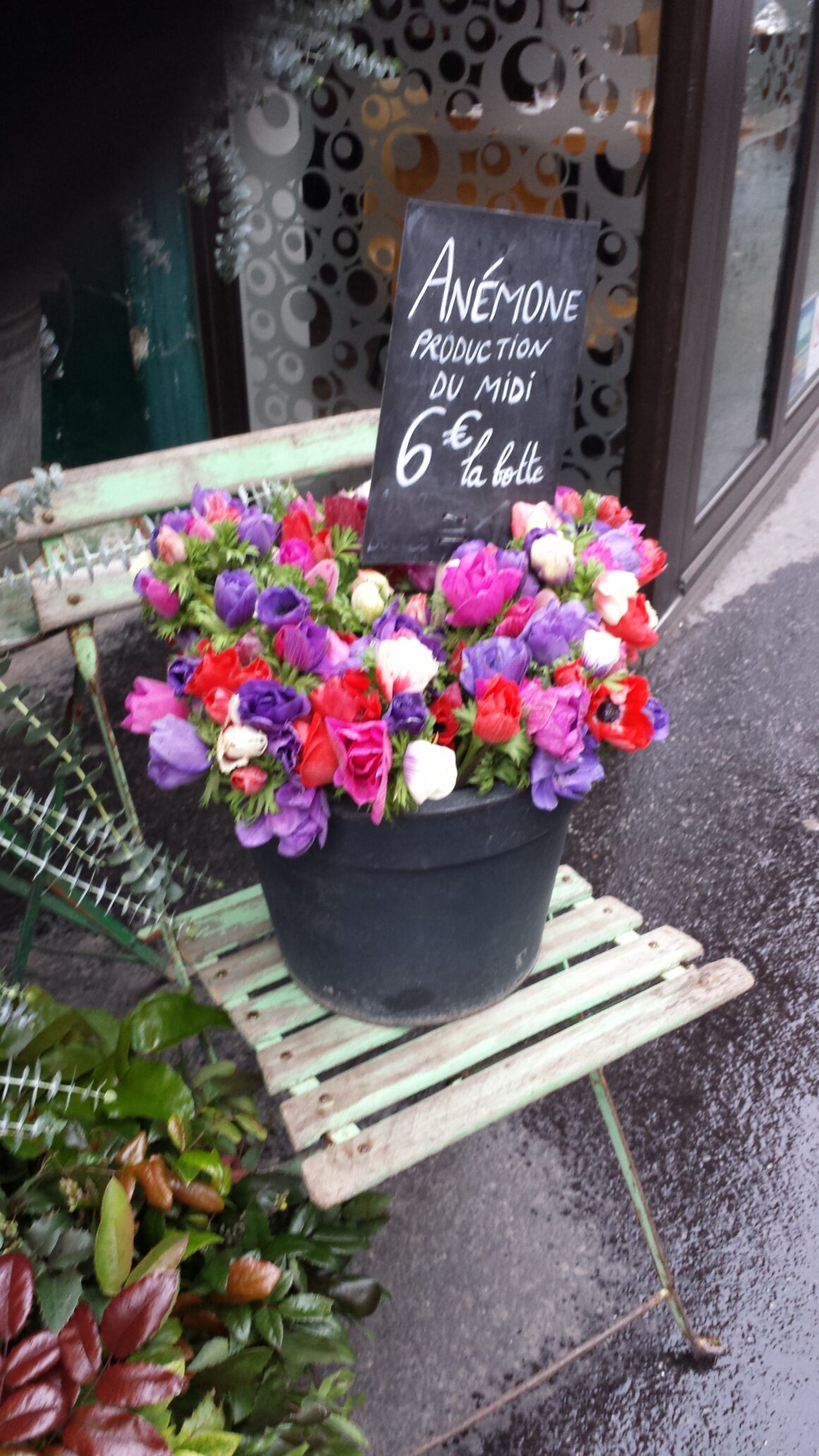 ---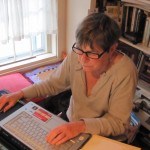 Margo is a frequent contributor for The Weekend In Paris. Besides being a knowledgable Francophile, she is an Independent Publishing Professional based out of Newport, Rhode Island. She is an avid traveler, foodie and lover of all things French.
All photos property of Margo Waite. Must obtain permission before use.