Le Procope – reportedly the oldest café in Paris and is centrally located in the 6th. One side of the café is on a cobble stone back "alley" of sorts with some charming shops and the other is on a great little side street near the Odeon theater.  My favorite dish there is the Beef Bourguignon.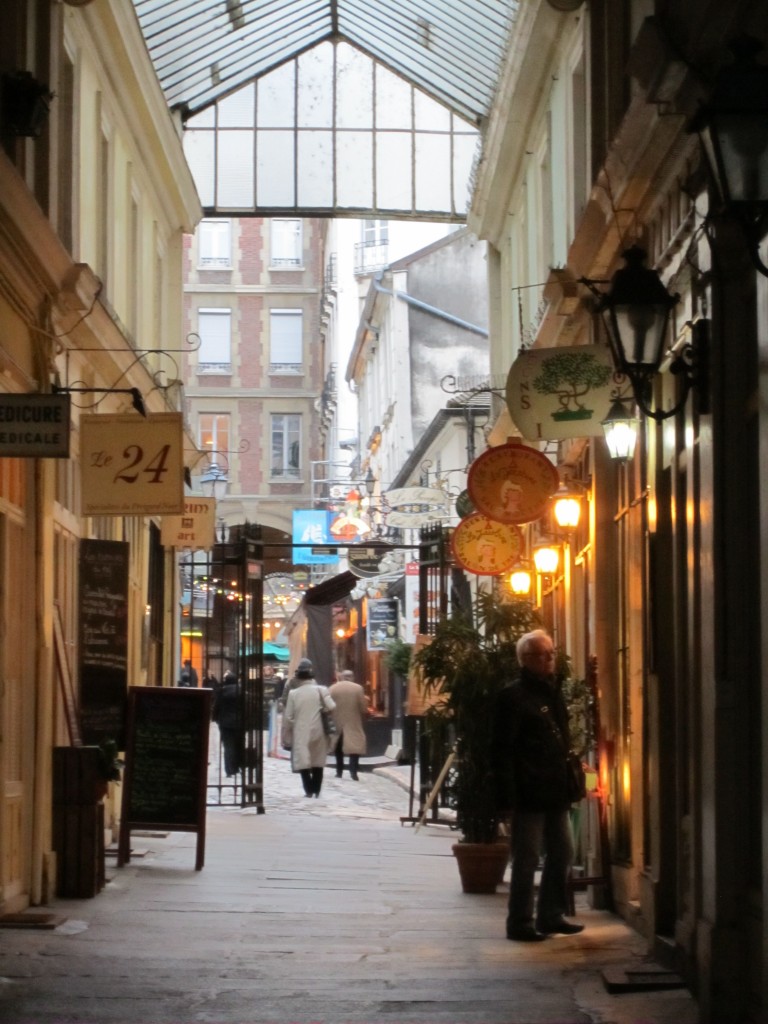 Definitely arrive a bit early and look at all the fresh fish in the window as well as the interesting history displayed on the walls of each room. Benjamin Franklin and Voltaire ate here and the rooms dedicate plaques to the other historical figures who dined here regularly throughout history.
Sadly, recently this landmark restaurant has gone down in my esteem. I ate there several times to see if things improved. Unfortunately, the service was lacking and the food was mediocre. I used to rave about the place, but now have reservations (pun intended) about dining here.
---
Location
13 Rue Ancienne Comédie
75006 Paris, France
01 40 46 79 00