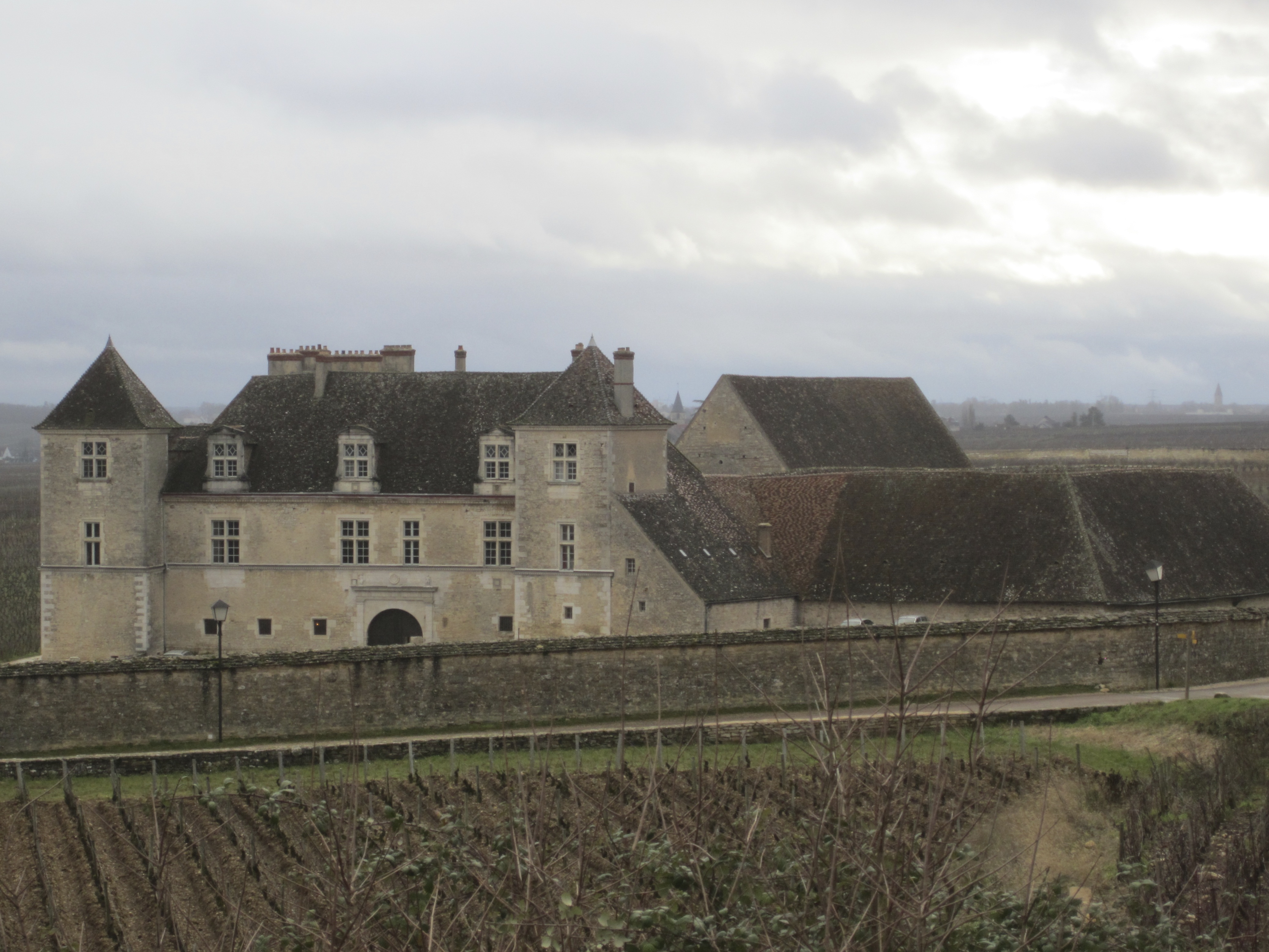 Do you want to merely taste several brands of wines or do you really want to know the history of the area and what winemaking entails? If the latter is your goal, head straight to La Grand Cave for wine tasting in Burgundy. The Wine boutique Pierre Laforest "La Grande Cave" in Vougeot (a short drive from Dijon) in Burgundy. The locals call the wine merchants the "Maison de négoce". It is located in the Grand Crus area, close to the famous Clos de Vougeot plot and castle. The building with its wine caves is the only remaining structure of a former 18th century castle which was dismantled in 1938 and sold stone by stone to many local businesses including the renowned restaurant "La Gentillhommière" in Nuits-Saint-Georges.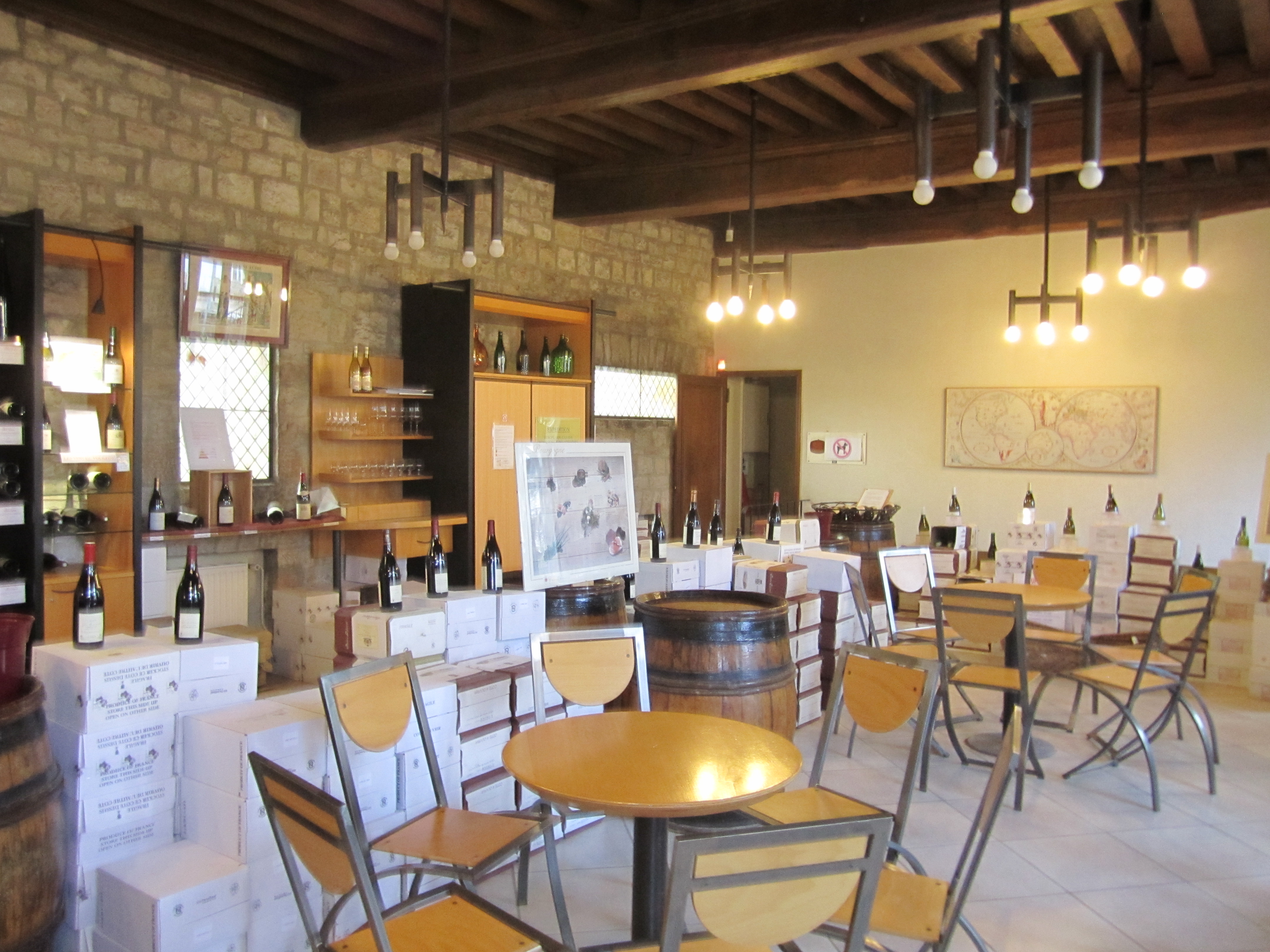 The cellar in La Grande Cave has some terrific displays that explain about the "Appelations" of Burgundy, wine making process, and the local grapes.
The "Maisons de négoce" are very important in the area as many winemakers produce very little wine volume-wise and are not organized for marketing and sale directly to the public. They are traditional farmers, owning small estates (the average is 6 hectares for a estate in Côte de Nuits).
Pierre Laforest offers us an opportunity to taste different colors of wine (white, red, rosé even fruit licors from producers of the backcountry), different classifications (regional, village, premier Cru, Grand Cru) and different vineyards of Burgundy.
My friend Lisa and I  met Jean-Jacques, the sommelier of the boutique. Jean-Jacques is the perfect person if you need some piece of advice to marry food and wine. He has been working more than 20 years as sommelier in great Michelin star restaurants like "Lameloise" in Chagny or "Maison Troisgros" close to Lyon. And Jean-Jacques will ship your wine home if you purchase more than you can carry or are allowed by duty restrictions.
We had a "gougère", a traditional Burgundian accompaniment. It is a choux pastry with Comté cheese. Locals like it as well with a good kir, traditional apéritif of Burgundy (1 fifth of Crème de Cassis and white wine Aligoté).
I highly recommend you take a tour from Authentica Wine Tours with Emmanuel and ask to visit this fab spot so you, too, may taste all the flavors of the region in one sitting.
---
Recommended Wine Tour Company
108 rue de Talant
21000 – DIJON
25 rue des Tonneliers
21200 – BEAUNE
Tél. : +00 33 (0)6 8701 43 78
---
All photos property of Weekend In Paris. Must obtain permission before use.