How perfect that my favorite spot to people watch in Paris is Café de Paris on rue Buci only to find that the best people watching in Monte Carlo is caddy corner from the Casino de Monte Carlo at the fabulously named Café de Paris. Elizabeth and I settled into a table street-side to catch all the action on what was a chilly but beautifully sunny late winter afternoon.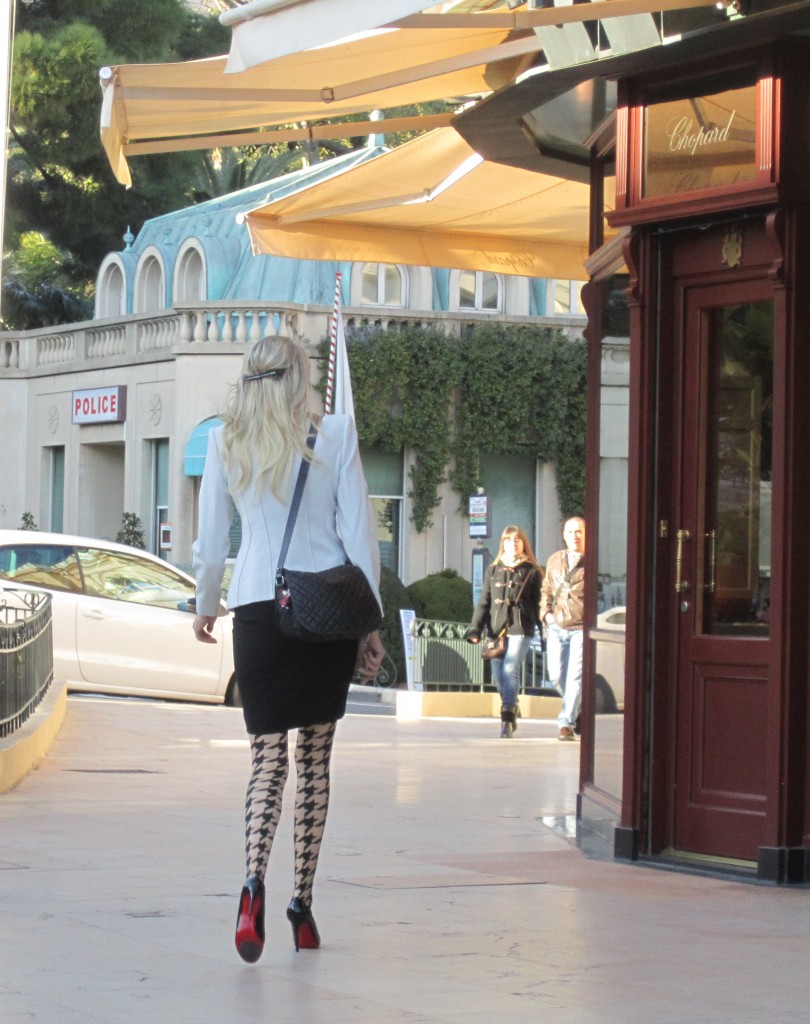 Hot cars with good-looking men driving them and gorgeous women hopping into and out of these James "Bondesque" vehicles meant it was difficult for us to carry on a conversation for fear of missing an opportunity to catch a glimpse of another ensemble passing by. Young and old, fashionistas were everywhere! Forget the runways, if you want to know what is hot and what is not, just plant yourself down into a chair here to play commentator for your own  "What not to Wear" Monte Carlo version.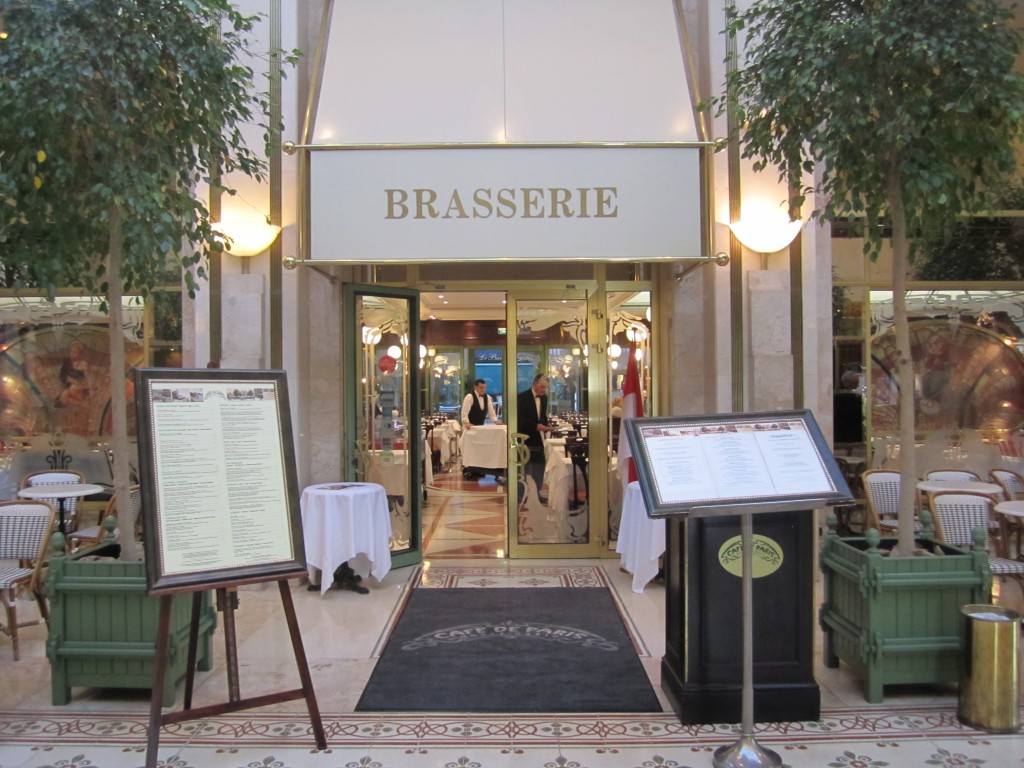 The Café de Paris brasserie is a very popular spot and requires a reservation in the summer months, but in the winter you can pretty much walk right in. The inside atmosphere is slightly stuffy and the prices are typically high because of the area, but not outrageous and I quite like the Belle Époque French decor. We sat on the patio as to not miss a second of the show and we had a couple of glasses of house red wine that were pretty decent. It's a more casual (as casual as Monte Carlo gets) and touristy place sprinkled with some super chic locals.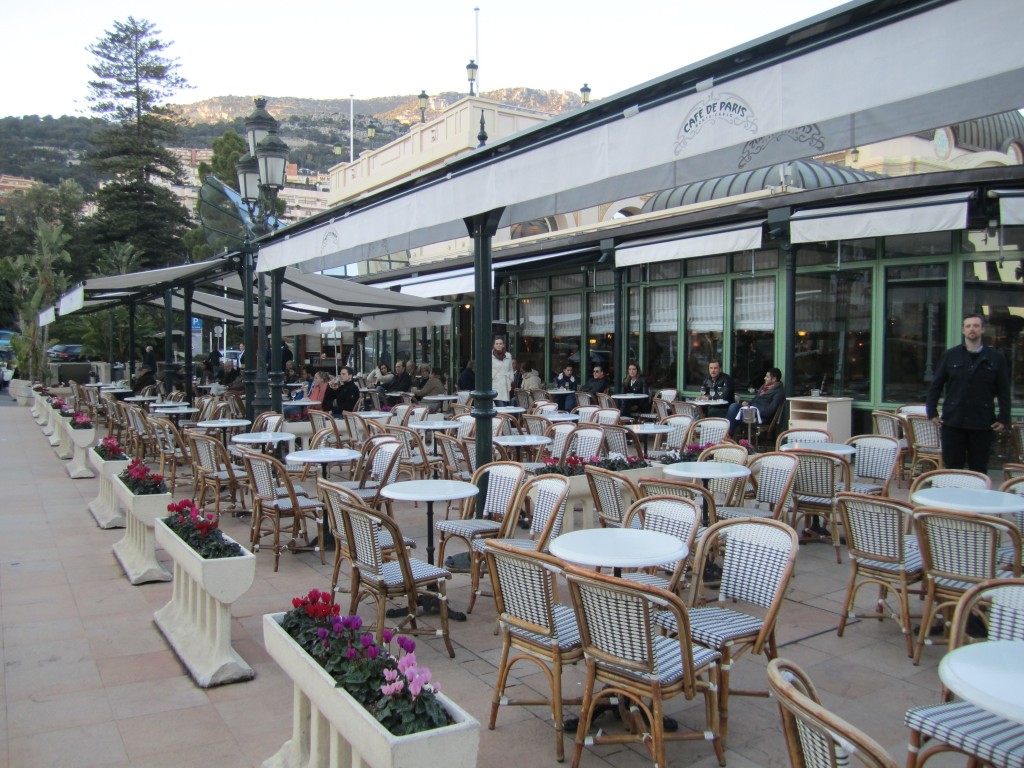 The atmosphere more than makes up for its shortcomings. We were one for two as far as the wait staff were concerned. We had a lovely young woman who took great care of us the first time we visited, but the second time we had a waiter who did not listen us and looked everywhere but at us when we ordered. Not surprisingly he brought us the wrong things and wondered where he went wrong. He misunderstood l'eau (water) for a club sandwich? Maybe he was having a bad day, but maybe he is also in the wrong profession. We'll give him a pass and the café as well because it truly is a great spot to hang out. Remember we visited in the winter, I can only imagine how crazy it is to find a spot along the Place du Casino to people watch in the summer months, but I am willing to give it a try!
Café de Paris
Place du Casino
MC 98000 Monaco
T. (377) 98 06 76 23
All photos property of Weekend In Paris. Must obtain permission before use.