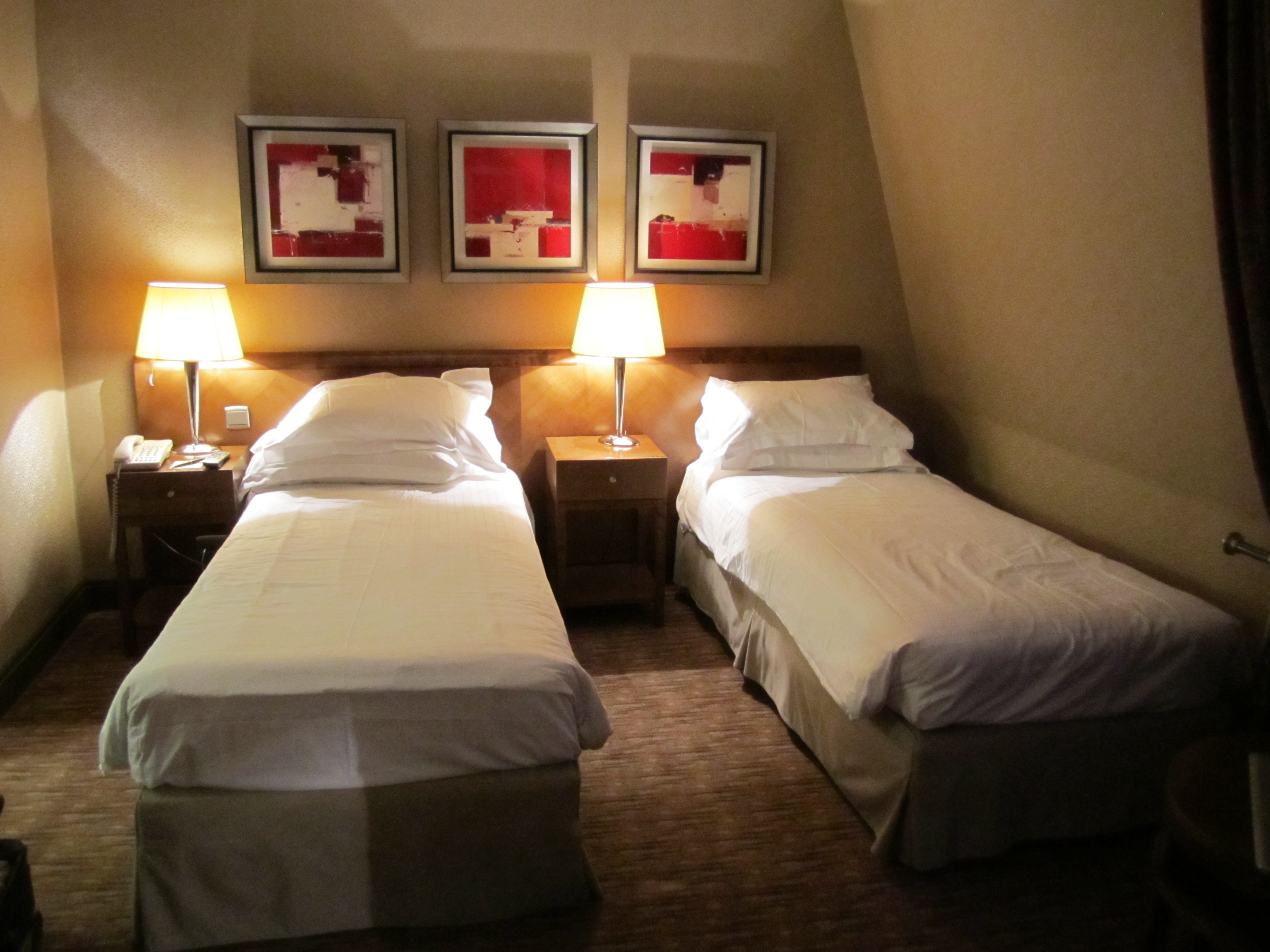 Good question right?  Here are items to consider when planning your budget:
Plane Tickets
Play with days of the week to take advantage of cheaper flights.  Coach flights from the US can range between $800-$1200 depending upon your city of departure.  Mid January to March tends to be the cheapest time to fly to Paris.  Summer and Fall are the most expensive!
Hotels
Consider picking a hotel w/breakfast included – you can't imagine how expensive a cup of coffee and croissant is a-la-carte.  Also, if you load up on breakfast you can save money on lunch which gives you more money to splurge on dinner and wine!  Reasonable rates are found at small boutique hotels in some fabulous locations if you price shop.  The gal pals typically split a room with two single beds for $180-$225 per night per person.  If we book at the last-minute we can get the same rooms for $150 per night per person and if we have three to a room with three single beds it's only $100 per person per night.  I love the 6th arrondissement, but you can stay for slightly less within a short walk in the 7th.
You can see so much of what is great about Paris for free if you take advantage of free museum days – The Louvre is free the first Sunday of each month and July 14th.  Other excursions can be pricey, but well worth it.  I loved taking the Paris Vision day trip to the Champagne region and feel it was worth the $150 price tag because we saw so many places in one day.  January 2011 the gal pals attended a wine and cheese tasting lunch at O Chateau in Paris at $100 per person.  There was more than enough food and although we went out to dinner that night, we could have very easily skipped it.  I feel if you are doing something new in place that cannot be duplicated at home then it's usually worth the splurge.  Price shop for the Seine River Cruises.  They vary quite a bit depending upon what you want out of the trip down the most famous river in the world. Bateaux-Mouches have day tours for as little as €12 and evening tours with wine from €55-99 per person.  If you are a museum junkie, purchase a Paris Pass which has one set fee (around $125) for entry to almost every museum in Paris.  It may also include bus and boat rides.   Read the disclaimers well and make sure that you will indeed have time to visit enough places to make it worth you while before purchase.
Breakfast – If you stay at a hotel with free breakfast you are all set, but if not, there are many places to pick up a croissant and cup of coffee without breaking the bank (they are typically small hole in the wall places your concierge can point out to you) – just don't count on them being open very early in the morning! Plan on at least €6-10 each morning.
Lunch – For a lovely quick meal with great people watching there are of course the famous cafés like Café de Flore and Café des Deux Magots which will cost you around $22-$25 per person without wine.  For a less expensive option, visit the local sandwich shop to get one to go and have a picnic at your favorite park nearby.  If you have a mini refrigerator in your room you can pop into a grocery store for bread, cheese and sausage to make your own sandwiches which proves to be a perfectly satisfying alternative for most.
Dinner – Bistros and Brasseries will run you anywhere from $25-100 per person.  It's great to go early when most have Prix Fixe specials with three courses and some include wine.  The gal pals usually take advantage of this option the first night in town since we are tired early and want to hit the hay early.  Le Procope usually has a great option for this!  More expensive places that should be on everyone's bucket list include Laurent and La Tour D'Argent.  These two options are not for the faint of heart – the price cost of luxury dining will run you $150-$350 or more per person including a decent bottle of wine.  See #7 of the Gal Pal Rules to find out the most clever way to avoid paying the large bill at these two fab restaurants!
Transportation 
When you arrive at CDG – head to the train and purchase a Métro card once you hit Paris proper.  You can buy a card for the week or a book of 10 called a carnet.  See my info here on the best ways to travel in Paris.  Taxis are the least favored option at $80+ one way to/from the airport plus tip.  The Métro and busses are more efficient and are the most inexpensive way to get around the city.
The soldes (clothing sales) are amazing in Paris.  I try to travel either mid to late January or mid to late September to take advantage of the incredible prices.  Everything is 20-80% off, but items go fast so don't hesitate.  He who hesitates, loses!  See my list of favorite shops which lists some small boutiques where you will find the latest fashions for less.  If you shop at my fav high-end places like Hermès, Yves Saint Laurent and Louis Vuitton make sure you bring your passport so you may opt for the "cash back" on Value Added Tax (VAT).  You will also, in all likelihood, be over your allowed duty-free amount and have to pay up upon your return so be sure to declare all your items on your customs form.